Best of 2015
Choices were sometimes tough but decisions were made and these are my top products of 2015
Full size – High end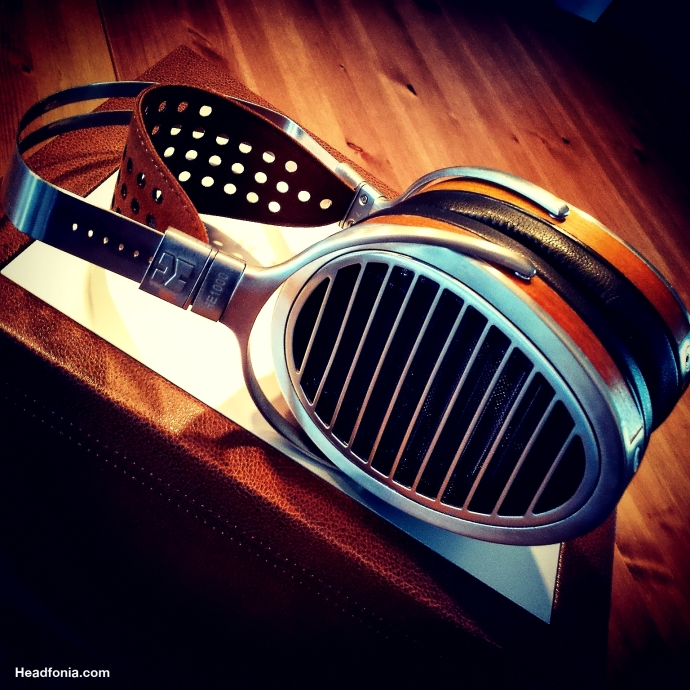 It was one of the last reviews I did this year but as the title said, I saved the best for last. The Hifiman HE-1000 to me is the most impressive high-end headphone launched in 2015. While it technically isn't the best headphone on the market it in totality rocks sound wise. And it looks great, for only $3000. Sure the Orpheus 2 was even more impressive but it's so extreme it should have its own category.
 "Is it the very best headphone there is looking at technicalities? No it probably is not (HD800). It however is a headphone that scores very well on everything and most of all always stays musical. It's an absolute joy to listen to"
Full size Headphone
In the Mid-Fi segment, the headphone that impressed me most and still does so today is the $499  Hifiman HE-400i. Great bass, good treble, nice body and a very musical presentation. What's not to love?
"The HE-400i sells for $499. The sound quality you get in return is impressive and Hifiman has really let the HE-400 evolve in an i(mproved) version that makes you forget about the HE-400 and maybe even the HE-500. You get all the benefits of the orthodynamic drivers: clarity, detail, speed and a black background. You'll love every single bit of it."
 Universal Inear Monitor – Budget
I'm not a fan of universal inear monitors as most of them simply don't fit my small ears. One IEM that I really did like however was the RHA T20. I already loved the T10 but the T20 takes it a step further in all directions, for only $239,95USD.
The T20 is a wonderful IEM and to me it is their best one so far. I am convinced the T20 is an earphone that pleases a whole lot of listeners, this is about as good as it gets in this price range without going to custom monitors. You won't regret buying it.
Universal Inear Monitor – High-End
Most of the High-End universal IEMs don't seem to fit me. The StageDiver 4 is the best fitting "universal" on the market and to me the SD4 (together with the SD2) is the best sounding High-end Universal out there.
"With the wide V-curved sound signature and excellent bass I'm sure a lot of people will prefer the SD4 over the SD2 and SD3. I can fully recommend the SD4 if you're looking for a monitor that has good bass, strong vocals and sparkling treble. For me personally, this is one of the first, if not THE first universal I would use myself when I'm not reviewing. And that says a lot."
Custom IEM
I had the luck to review a whole lot of CIEMS this year and it looks like I'll be doing even more in 2016. I heard a lot of really good ciems such as the Harmony 8Pro, the Cosmic Ears CE5, the Legend R and the Vision Ears VE5 but the one that really stood out was the Lime Ears Aether. Stunning. €1150 (more or less $1250)
"Aether is the kind of monitor that makes all types of music sound good, it's engaging, has great imaging and sounds musical. The bass switch basically gives you two different sounding sets and that's a great added feature. The overall sound signature is on the warmer side of neutral with a slight focus on bass and key characteristics are detail, depth and layering. For a 5 driver, it is sublime."
Amplifier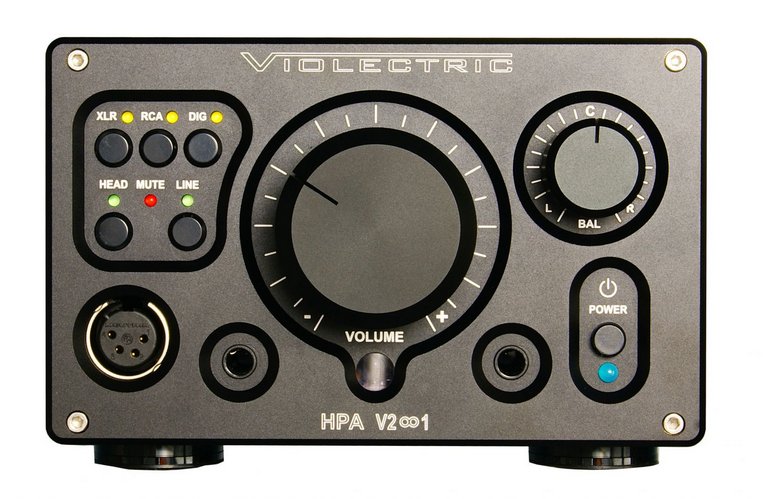 It's no secret that I'm a fan of Violectric sound. I have bought several of their amplifiers but I sold them all to get the Top Of The Line V281. A SE and balanced amp that does it all. Starts at €1600-€1900.
"If you're looking for a top class solid state amplifier that offers dual Single Ended headphone outs and one 4 pin XLR Balanced out, this could be just the amp for you. But there's more: there's an optional remote control and the V281 can serve as a pre-amp too. It maybe isn't the most elegant looking piece of hardware like the V200 was, but once you've listened to the superb balanced out, you'll be hooked. I'm even changing my non balanced headphones to balanced ones. Do I need to say more?"
Portable Amplifier
The two contenders here were the PlusSound Cloud Nine and the Bakoon International HPA-01M but in the end I just had to go for the Cloud Nine. The HPA-01M is really good with orthodynamic headphones and some Dynamic ones but the PlusSound Cloud nine does it all. $349.99
"I really like the Cloud nine. Sure it might look basic but it makes up for that in how it sounds and that in the end is most important. The biggest advantage of the Cloud Nine to me is that you can use it will all of your headphones. No, it's not the most detailed or layered amp there is but there's nothing you can really complain about and the CN always sounds good and musical."
Portable AMP/DAC
The Chord Mojo that hit the market just a few weeks ago was a serious contender, the Oppo HA2 was as well but to me the ALO Audio Continental Dual Mono just is more special. ALO really set the bar high with their latest amp/dac combo and it's so easy to tube roll.  Fun and good sound is guaranteed. $1495
"I haven't seen or read about anyone that didn't like the CDM after listening to it. I was hooked the first moment I turned it on, even with the stock tubes installed. Not only does it sound detailed, smooth and musical, it also looks stunning. Desktop quality in a portable package."
DAC
Guilty as charged, I didn't review enough full sized DACs this year. In fact the Violectric V850 would have been my choice but I still have to publish that review… €1150-€1400.
"The V850 is an upgrade of the V800 I reviewed quite a while back. I'm not shy to say that everything in this version sounds better. Some will be surprised a DAC of this level doesn't do DSD but Mr. Reim has a good reason for that. The V850 and V281 combo is seriously good, and End Game setup."
DAP
2015 certainly was the year that the DAP marked exploded. High-End DAPs are popping up in all parts of the world and prices are ranging from $50USD to $X000USD. It's hard to keep up with everything that's happening. The two best DAPs for me this year were the Fiio X7 and the Luxury & Precision L5Pro. The winner in this category is the L5Pro, simply because we haven't seen everything from the Fiio X7 yet (only the IEM module). $800USD
"The Luxury & Precision L5Pro looks beautiful and sounds superb. It has a full bodied analog sound with good detail, gorgeous clarity and a whole lot of power to even drive those full sized headphones in your collection."
 Come back Thursday and find out what Nathan's favorite products of 2015 are. Nathan likes different things and I look forward to seeing his favorite units myself. Last but not least I want to thank our readers and our site sponsors, it wouldn't be possible without you. On to 2016! Oh, and you might want to like our FB page and check out next Thursday's post…