Sound performances
Sound quality
For this review, I paired my iPhone to the EarMen TR-AMP and FiiO Q5S-TC, thanks to the ddHifi TC28B and the Lightning to USB-C cable provided by FiiO. My headphones? My faithful Sennheiser HD-800S and Unique Melody's Maestro as my CIEM and the AirPods Max as my Bluetooth headset.
Overall signature
So, is Amazon Music better, worse, or equal to its competitor, sonic-wise? 
First, I did a simple comparison with the AirPods Max, connected in Bluetooth to my iPhone. 
I picked a track that I listen to at least one time a day – More Than Just the Same from Infected Mushrooms – and did some back and forth between Apple Music, Spotify, and Amazon Music in UltraHD/HD, even if the iPhone doesn't support Bluetooth HD.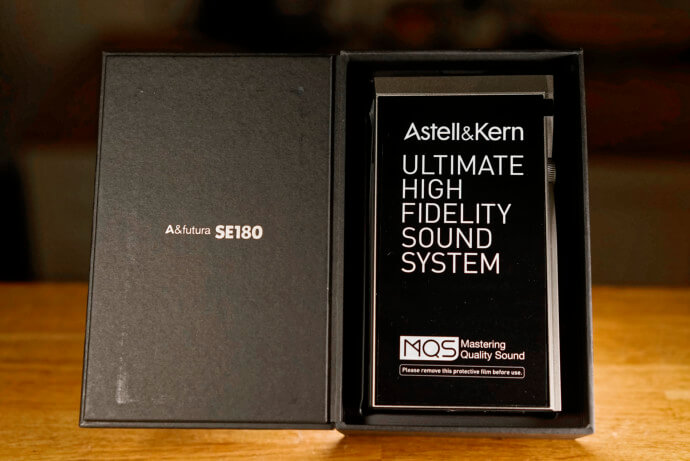 And, unsurprisingly, Apple Music came up as the clear winner here. At the same exact volume settings, switching from Amazon Music to Apple Music significantly improved the dynamic range. Bass hit deeper, some effects appeared more vivid, and going back to Amazon felt like a small, but real drawback. I'm sure that Apple did their best to make the best software/hardware combination for their AirPods, but the fact remains that Apple Music completely overthrew Spotify on that first listening and surpassed Amazon Music HD too.
Next, I did the same test with the TR-AMP and my mighty HD-800S and choose a track that was available in HD – Leave the Door Open from Silk Sonic. Like all Hi-Res available tracks, this one embedded the "Ultra HD" logo, ensuring that I'd be able to enjoy and High-End experience. And, once again, I asked my GF to switch between Amazon and Apple Music, without me knowing.
And, honestly, if the Spotify VS Amazon or Spotify VS Apple Music battle were an easy one, Amazon VS Apple Music was much more difficult. I only managed to spot which was which 3 out of 10, and I think that was mostly luck. Even though it seemed like Apple Music output was a little more dynamic range to my ear, but that may be iOS optimizations as I couldn't hear this on my PC.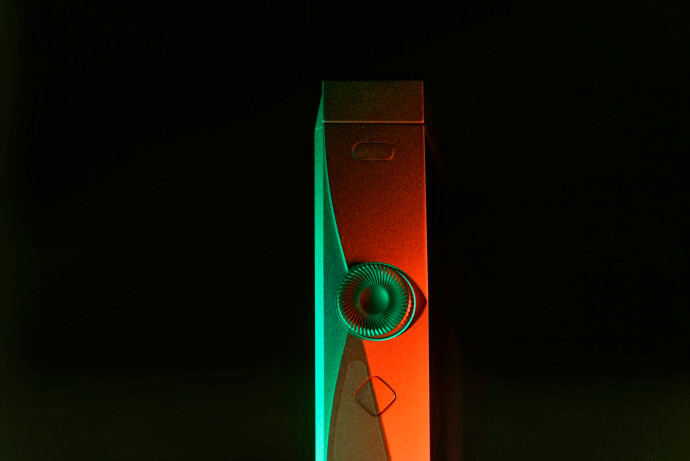 Finally, If you're an OSX user, you'll be happy to know that the Amazon Music app supports exclusive mode. Meaning that Amazon Music will take full control of your audio circuitry, to output the best possible sound, as Audirvana does for example.
All in all, if you can go past the design, Amazon Music HD offers exactly what it promised: HD music.
Comparison
Once again, we'll compare Amazon Music to its lad: Spotify, Qobuz, Tidal, and Apple Music.
Tidal VS Amazon Music: head to head, on pop songs, the difference is hard to spot for me. On Late Night Feelings by Mark Ronson, it sounds absolutely the same to me. On the other hand, as I did with Apple's Music, I added Max Richter Four Seasons – Recomposed to the mix. 
This time, Amazon took the lead and UltraHD felt much more natural than MQA, with crisper details and more importantly, a wider dynamic range. That said, the Tidal interface is keener to my eyes and if ergonomics is important to you, pick Tidal. 
Qobuz VS Amazon Music: the comparison became even harder with Qobuz. First, because both don't share the same catalog, Qobuz prefers to focus on Classical/Jazz, while Amazon Music seems to prefer "modern" genres like Hip-Hop, RNB, or Pop. Thankfully, the two albums I spotted earlier were available in Hi-Res, on both platforms. 
The result? A tie on details, but a sensation that Qobuz was slightly clearer than Amazon Music, even if not by much. But, both apps came with caveats: Qobuz search engine is bad, at best, while Amazon's Music fonts give me headaches.
On the bright side, Qobuz curator's insights are really pleasant to read and Amazon Music is incredibly fast to load your tracks. So no real winner here, but Amazon already has access to millions of customers.
Apple Music VS Amazon Music: Finally, I had to compare Apple's service to Amazon's. Both services come from behemoths who have billions available to spend so they can crush their opponents. And if I'm a big fan of Amazon Prime Video service, with shows like The Grand tour or Jeremy's Farm, for my music, at the time of writing, I'll always favor Apple Music.
When using the iPhone, the volume difference becomes apparent, and I assume that Apple uses some software enhancement on the iPhone for that reason. In terms of details though, again, it was really hard for me to spot a difference on pop tracks, even with Mark Ronson's album. Max Richter sounded better on Apple Music, but like the last time 5 times out of 10, I could not spot which was which. A good thing if you ask!
Pricing
Last but not least, we can't review Amazon's new service, without talking about the price. 
Usually, streaming providers offer different service-tier, depending on the sound quality you want to access. For example, with Tidal, you can pay $9.99 a month for 320kbps streaming or upgrade your subscription up to the Hi-Fi level and access FLAC/MQA streaming, for $19.99 a month or $24.99 if you want the family account and share with 5 people.
It's the same deal with Qobuz, who's offering a 24bit/192kHz streaming (when available)  for €19.99 per month, or €14.99 if you commit annually with "Studio Premier". Above that, you can get the "Studio Sublime" subscription and gets an additional discount on your purchases on the platform, but you're now at €20.83 per month, billed annually. Want to share the love? Qobuz also offers family rates, but that'll cost you €34.99 a month, or €41.66 if you want the Sublime tier.  
Apple Music only offers two tiers: unlimited access with Hi-Res for $/€9.99€ (or $/€4.99 if you're a student) which is insanely cheap if you ask me. Or $/€14.99 if you want to spread the love with 5 family members, or $/€3 per person, for High-Definition!
And this is the model Amazon decided to match. While Amazon previously asked for an extra for their HD subscription, it now costs exactly the same to go for HD, or unlimited:$/€9.99. And if you own an Amazon Prime account, you can even try it for free, for as long as 6 months, or stick with the basic subscription and enjoy 2 million tracks in SD.
Bonus: if you own Amazon Echo devices and don't want to enjoy your music on your phone (go home you maniac) but only on your Echo speakers, Amazon also has a $/€3.99 tier for you.
Conclusion
Long story short, Amazon Music's new Hi-Res service works as intended: when you can get lossless, or Hi-Res, the sound quality is terrific. 
It works everywhere with everything, thanks to Amazon's good software integration and Google Cast. But the best way to enjoy your HD subscription remains a DAC, a DAP, or Amazon's own Echo Studio speaker. 
In my opinion, the Achille's heel of Amazon Music remains the interface, that I find deceptive and below Apple's or Spotify standard. But like Apple's Music, the biggest surprise remains the price: it's cheaper, for exquisite sound quality.
At the end of the day, it's a win for audiophiles like us, as lossless sound quality is quickly becoming the norm, even if companies like Qobuz, tried to push Hi-Res for decades (with some success) will be stomp over at the end…