Sound performances
Sound quality
For this review, I paired my iPhone to the EarMen TR-AMP and xDuoo TA-30, thanks to the ddHifi TC28i and a USB-C cable. My headphones? The Sennheiser HD-800S and Unique Melody's Maestro as my CIEM and the AirPods Max as my Bluetooth headset.
Overall signature
So, behind the ads, what's happening with Apple Music? Is the improvement real?
First, I did a simple comparison with the AirPods Max. I picked a track that I listened to at least one time a day – More Than Just the Same from Infected Mushrooms – and did some back and forth between Apple Music and Spotify, in High-Quality mode, not lossless to begin.
And to my surprise, even like this, Apple Music came up as the clear winner here. At the same exact volume settings, switching from Spotify to Apple Music significantly improved the dynamic range. Bass hit deeper, some effects appeared more vivid, and going back to Spotify felt like a real drawback. I'm sure that Apple did their best to make the best software/hardware combination for their AirPods, but the fact remains that Apple Music completely overthrew Spotify on that first listening.
Next, I did the same test with the TR-AMP and my mighty HD-800S. This time, I put Apple Music in Hi-Res mode and choose a track that was available in HD – Rammstein 2019 album from Rammstein. Like all Hi-Res available tracks, this one embedded the "Lossless" logo and "Mastered for Apple", ensuring that I'd be able to enjoy the full experience. Then, I asked for some help from my GF, as she'd be the one to switch between Spotify and Apple Music, without me knowing.
Again, 10 out of 10, I could spot which was which, and this time the sound difference became much more obvious. Dynamic range was vastly superior with Apple Music, everything seemed clearer as if someone magnified every aspect of the track. 
So yeah, the hype is real, and going back to Spotify definitely felt like going back to MP3 from Hi-Res, like Qobuz the first time.
Comparison
Then, it was time to compare Apple Music to its friends: Qobuz, Tidal, and Apple Music.
Tidal VS Apple Music: head to head, on pop songs, the difference is hard to spot for me. On Late Night Feelings by Mark Ronson, I could feel a little more air on Apple Music, but not enough for me to swear that Tidal was of lesser quality. On the other end, Max Richter Four Seasons – Recomposed sounded MUCH better on Apple's service.Even if it was just available in "24bits/48kHz", every track seemed more natural, more vibrant, giving me that "wow' effect that I craved for.
Qobuz VS Apple Music: the comparison became even harder with Qobuz. First, because both don't share the same catalog, Qobuz prefers to focus on Classical/Jazz, while Apple Music seems to prefer "modern" genre like Hip-Hop, RNB or Pop. Thankfully, the two albums I spotted earlier were available in Hi-Res, on both platforms.
The result? A tie on details, but a sensation that Apple Music was slightly louder than Qobuz, by a strand of hair. Moreover, both give you insights and some stories regarding the album, outlining the core difference between the two services: Apple has access to Mark Ronson's own commentary, while Qobuz prefers to give you a more personal description of the album. David VS Goliath.
Amazon VS Apple Music: Finally, I had to compare the youngest one of the bunch. Amazon Music HD may be the last service to emerge, they had the power of money behind it to thrive. I'm a big fan of Amazon Prime Video service, with shows like The Grand tour or Jeremy's Farm, so I was equally curious to see what Amazon had to offer with music.
This time, the volume difference became even more apparent, and I assume that Apple uses some software enhancement on the iPhone for that reason. In terms of details though, again, it was really hard for me to spot a difference on pop tracks, even with Mark Ronson's album. Max Richter sounded better on Apple Music, but 5 times out of 10, I could not spot which was which. A good thing if you ask!
Dolby Atmos
Finally, a quick note about Dolby Atmos. If you are not a big movie fan or don't verse into home-theater arcana you can read more about it on Dolby's website. Long story short, this technology allows the music, or any soundtrack, to be object-oriented. The goal? To create a much more immersive soundstage, with multi-dimensional effects for a more realistic experience.
In real life, it's a bit more complicated than that. I own a 7.2.4 Dolby Atmos home theater system, with a top-of-the-line amp+processor, and up to this day, only 2 movies really made me feel like the investment was worth the effort: Gravity, and Mad Max Fury Road. So when I discovered that you could get Dolby Atmos effects, with headphones… I was kind of skeptical.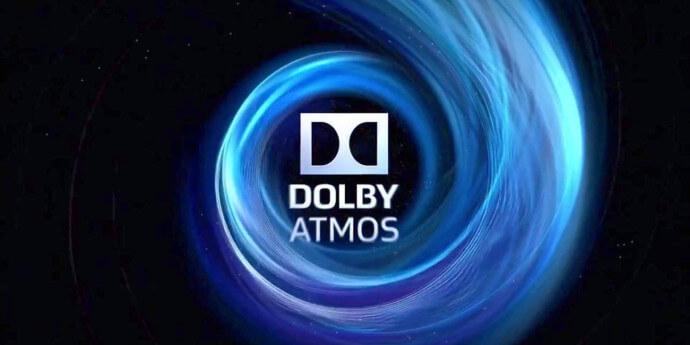 But, to Apple credit, I think that Dolby Atmos is more relevant in the making than MQA for example. If most people won't hear the difference between lossless and lossy tracks – cursed those bad headphones – anyone with an AirPods Pro/Max will hear the difference between regular and non-Atmos tracks. 
And that's the kind of feel that will induce newcomers into the audiophile world, the "wow" effect. Even though in my own opinion Dolby Atmos' real use is in video games, or movies, more than music, but maybe time will prove me wrong. I hope so!
Conclusion
Long story short, Apple Music new Hi-Res service works as intended: when you can get lossless, or Hi-Res, the sound quality is terrific. 
It doesn't work on Apple's own products, like the AirPods or HomePods, but if you use a DAC or use a DAP, your music can take a whole new dimension. But, that may already be the case if you're a Qobuz/Tidal user, like many audiophiles now are already.
Where Apple Music can make a difference, is simply by the price: it's cheaper, for the same quality. Moreover, Apple Music can spread much faster than the others, thanks to the brand's stranglehold on its own eco-system, plus Apple's marketing power.
At the end of the day, it's a win for audiophiles like us, as lossless sound quality will become the norm, but I can only pity companies like Qobuz, who tried to push Hi-Res for decades (with some success) who'll be stomped by the like of Amazon and Apple.