The Audeze LCD2 Classic is a look back at the original Audeze LCD2 which changed the personal audio world.
Disclaimer: The Audeze LCD2 Classic was sent to us by Audeze for review. Audeze is not related to Headfonia in any other way.
Audeze
If you've been following the personal audio world for the last 10 years, then Audeze will ring many bells. The California, USA based company completely changed and upped the headphone game to new levels. Bio from the Audeze site:
Audeze's origins go back to 2008 when founders Sankar Thiagasamudram and Alexander Rosson met engineer Pete Uka who developed specialized flexible circuit materials for NASA. They quickly realized the material might be perfect for headphones. That's when Dragoslav Colich, who has 30+ years' experience in designing planar drivers, joined the team as CTO to create the LCD-1 headphone.
Then we created the legendary, award-winning LCD-2 and LCD-3 headphones, and the higher-efficiency LCD-X and LCD-XC models. More recently, we made planar magnetic technology accessible to a wider audience with the EL-8, SINE and iSINE series headphones. Audeze turned to their strategic partner Designworks, a BMW Group Subsidiary, for the cutting-edge industrial design for the new headphones as well as the Deckard DAC/Amplifier.
Planar Magnetic Technology
A short summary of the tech for those not familiar with it.
Audeze feature proprietary planar magnetic designs with extremely thin-film driver materials and powerful custom magnets. Planars overcome many limitations inherent in typical cone drivers; our lightweight diaphragms are, for example, faster and more responsive than heavier moving-coil or dome drivers. Planar magnetic diaphragm also have a voice-coil circuit spread across the diaphragm surface. The diaphragm's voice-coil circuit interacts with the magnetic field to produce an electromagnetic force that moves the diaphragm back and forth creating the sound you hear when energized by an audio signal.
If you want to read more about the technology, you can do this here:
https://www.audeze.com/planar-magnetic-technology
https://www.innerfidelity.com/content/how-planar-magnetic-headphones-work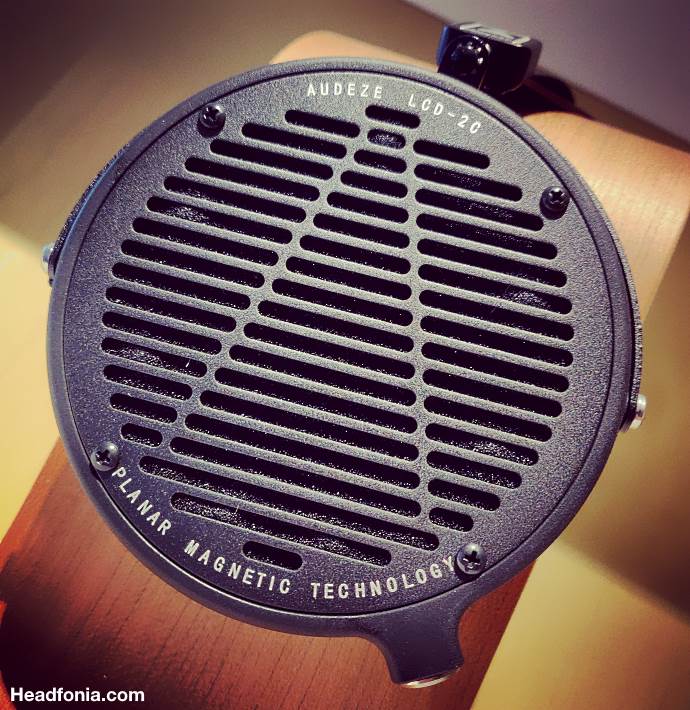 LCD 2 History
Do you remember when the original LCD2 was released back in 2010? I for one do as it was very big news. With the LCD2, Audeze (re)launched planar technology and they sound-wise raised the bar for other companies. The LCD-2 back then was launched for around $1200USD if I'm not mistaken and it was one of the headphones which opened the door for other high end headphones and companies.
After the LCD2 things only improved sound-wise, build-wise and price-wise and we nowadays find it normal to see $3K flagship headphones. The LCD2 back then also looked like nothing else on the market and it for me up to today still is one of the most beautiful headphones ever made. The grill – which is still being used today – is gorgeous and I'm convinced everyone knows exactly how it looks.  The first versions also exclusively used exotic wood for the cups, something that nowadays is very normal. In this very old article by Mike he is comparing two different versions of the early LCD2. The mini-article also shows how the original grill looked liked and I'm convinced many of you have never seen it before.
Then later Audeze changed the design of the LCD2, started using bamboo wood and placed the connectors on the outside of the headphone. Build wise that probably was the right thing to do, but to me the new look LCD2 from that version on, never was as sexy anymore.
The original LCD came from a period where Audeze's Fazor tech wasn't available yet, and also that tech was added in the later models, completely changing sound of the iconic original headphone. The new LCD2(.2) never had the same impact on me and by then there also was the LCD3 and other top quality planars from other brands.
The original LCD2, or LCD2.1 as I like to call it was one of the first high end headphones I bought and I still have it here with me. Even though I hardly ever use it, it means too much to me to ever get rid of. Nowadays we're used to top quality (planar) sound, but back then the LCD2 was innovative and it sounded like nothing you ever heard before. I still remember how I felt listening to it back in 2010/2011, it was revolutionary.
So yes, the Audeze LCD2 changed the personal audio world and raised the bar for all headphones, especially planar magnetic ones.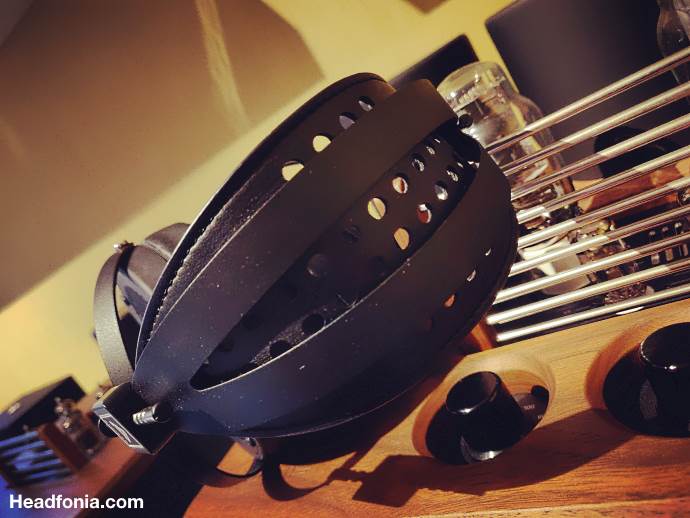 2018 LCD2 Classic
And now it's back! Well, sort of. Audeze last year decided to launch the good old LCD2 again, without the fazor drivers and in a new all black look, with no more wood. You find its dedicated web page right here: https://www.audeze.com/products/lcd-collection/lcd2-classic
Audeze states:
Since its release in 2009, our original LCD2 headphone has been an industry favorite among passionate listeners everywhere. Audeze proudly presents a new take on our classic LCD2 design. The new LCD2 Classic headphone comes with a lightweight suspension headband, special crystal-infused nylon rings, remodeled audio jacks, and features the warm sound signature of the original LCD2 driver. Made right here in our Southern California facility.
Technical Specs
| | |
| --- | --- |
| Style | Over-ear, open-back |
| Transducer type | Planar magnetic |
| Magnetic structure | Proprietary magnet array |
| Phase management | N/A |
| Magnet type | Neodymium N50 |
| Diaphragm type | Ultra-thin |
| Transducer size | 106 mm |
| Maximum power handling | 5W RMS |
| Maximum SPL | >130dB |
| Frequency response | 10Hz – 50kHz |
| THD | <0.1% @ 100dB |
| Impedance | 70 ohms |
| Sensitivity | 101dB/1mw (at Drum Reference Point) |
| Minimum power requirement | >100mW |
| Recommended power level | >250mW |
The review continues on page two after the click here or by using the jump below