Custom IEM
$0-$500: LEAR LCM Skyline
So what we have here is simply an even better value than the previous Turbo model. The bass steals the show whilst the mids sound very realistic and heart warming with their great timbre and good dynamics. Treble is not as impressive but I don't think it's fair to expect a perfect performance for such a small price tag.  The new 3D printing process is a huge improvement in terms of user experience. The design, build, looks and fit is much better over the previous budget solution. I strongly recommend the Lear LCM-Skyline to anyone who are looking for a low-cost solution for their Custom IEM purchase, and also for everyone who are looking for a strong performance and quality under 300 $ mark.
$501- $1500: P- EARS SH-3
Are you searching for a sound that is exactly like your studio monitors in a custom in ear? Look no further, this is one of your answers in this industry. You can add a little more color into the mix with a nice copper cable as well. This is not a monitor for those who seek a luscious sound with a big bass and vivid mids. You have to have the experience and ear training to appreciate what this monitor marvelously puts on the table. In my audiophile journey, the IEMs that caused me a "wow" are no more than fingers of one hand. Well, this one has already managed to be on my very special list of very special IEMs, and that should tell something.
+$1500: Unique Melody MEST
What a great monitor Unique Melody has built with the MEST. If you like a musical sound with good speed, clarity, precision and detail, you will love the Unique Melody MEST. MEST delivers great bass, lovely mid timbre and energetic treble and it mixes that up with a wide and deep sound stage. The bone conduction driver gives the MEST something extra which we haven't experienced before and I am sure many other brands will follow UM's example. For me the MEST, in custom form, is an almost perfect all-round monitor which punches way above its price point. We don't give scores here on HFN but if I would this monitor would get an easy 9 out of 10.
No limit: Vision Ears Elysium
The Vision Ears Elysium is a great hybrid monitor and an absolute joy to listen to. No, "great" doesn't really do it enough justice, it's more than that. It's an exceptionally good monitor with all the qualities and the top-level performance to be named Best if the Year. The overall performance is impressive, the sound quality is very high and enjoyment factor goes through the roof. The Elysium is yet another great creation by the Marcel, Amin and Oliver, one that has won several awards world-wide. The Elysium doesn't come cheap but you in return get an excellent sounding, musical and very enjoyable monitor, with a great set of accessories. An end-game monitor for sure.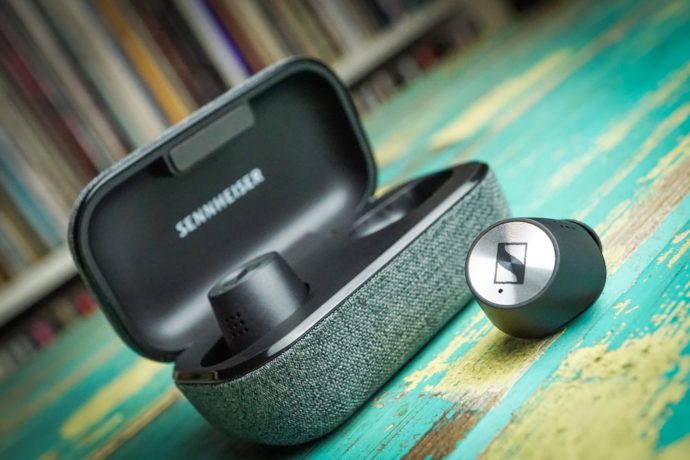 TWS IEM
$0-$100: Lypertek Tevi
The Lypertek TEVI is an excellent earphone with punchy bass, clear mids, and good highs. It offers great resolution and clarity for the price and it can tackle some earphones that are double the price. Apart from the sound quality, TEVI is IPX7 water-proof, has easy to push physical buttons, great fit, apt-X support and absolutely amazing battery life. Plus a gorgeous case. These are really hard to beat features, considering the price. If you're in a market for a balanced, HiFi-focused TWS, give TEVI a chance. You will not regret it.
$101- $150: BGVP Q(uantum) 2
The BGVP Q2 sounds amazing, for the price it's incredible. It's not especially good-looking and won't give you the same "hype" you'd get from the Apple Airpods Pro, but sonically speaking, they are leaps beyond them. The acrylic shells are supremely comfortable, battery life is good, the signal is stable and you can even plug them with a classic cable to your DAP. 
+$150: Sennheiser Momentum True Wireless 2
I didn't expect to be as surprised as I was with how addictive they are. They feel a bit like lying on a warm pillow of sound, and one that you can take, well, anywhere with you. The Momentum became an invaluable work productivity and entertainment companion, and soon enough a go-to music source in their own right. Are they as technically proficient as wired IEMs fed from high-end source gear? Of course not, but their addictive tone and stupidly-good convenience-factor more makes them a more than acceptable alternative – they're a genuine proposition for the audiophile who prefers a warmer sound signature and wants the added bonus of being able to multitask and enjoy multimedia. The UI and app aren't perfect, so here's hoping for a firmware update or two down the track to help make their user experience feel as inviting as their rich, cozy sound. The first iteration of the Momentum True Wireless rightly earnt their accolades as the best-sounding wireless earbud-form IEMs on the market, and the added performance and features of the Momentum True Wireless 2 makes them an even surer bet.
Wireless
$0-$150: Shanling MW200
Shanling, in my opinion, hit the golden ratio of price & performance with this adapter. It is a well-made, well-tuned wireless solution for your high-end needs. The Shanling MW200 successfully reflects the IEM you combine it with therefore leaving you alone with your favourite signature, without any coloration or saturation. Additionally, with its 340mAh battery, you have more than enough juice for a few days without charging. It features the highest available codecs as well as an integrated Knowles SiSonic microphone for clear calls.
$150-$500: Hifiman DEVA wireless
The new Hifiman Deva to me is an excellent headphone. I wouldn't have minded a bit better staging performance but rest assured, for the price and for a wireless headphone, everything else is very impressive. The design, the build and comfort are all fabulous, and Hifiman once again nailed it in the sound department. Wireless sound has started to become believable to me after those two Hifiman headphones. Also the versatility of the Deva should be praised for what it is. 
+$500: Hifiman Ananda BT
This easily is the best wireless headphone I've ever listened to and it's not even close. Together with the sound, the general user experience is very pleasing and simple. That's why it's now our top wireless recommendation. Maybe the direct competitors of Hifiman will release these types of headphones in the future. But for now, the Ananda BT is the star of the wireless show.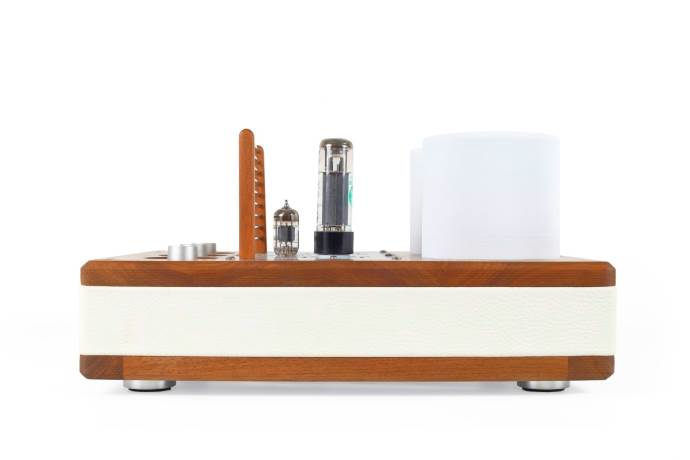 Amplifier
$0-$500: Topping A90
The Topping A90 is an absolute no-brainer recommendation as a balance solid-state amplifier. At $499 its performance will embarrass far more expensive offerings, and if you're looking for future-proof power, connectivity and usability then there isn't another option under $500 that comes even close – especially if you need pre-amp facilities. Come to think of it, there probably aren't many options under $1000 that can match the value and performance of the new Topping flagship amp. Consider me impressed with the A90's build, overall quality and excellent form-factor – it's confidence-inspiring and ought to provide versatile and long-term service for virtually any sort of headphones that you decide to throw at it (minus electrostatics, of course). But that's nothing with sounding great and allowing you to have an emotional connection to your music. The A90 simply removes itself from the playback experience and provides absolute fidelity from the musical source directly to your transducers. It'll give you the truth, and then some.
$501- $1500 : Flux Lab Acoustics FA-10
Honestly, I didn't know what to expect from the FA-10. When I took the FA-10 out of its box, I liked what I saw, but once I listened to it, I loved the entire thing. Its biggest strength is probably the control, the dark background and the superb imaging. All that paired with a very transparent and full bodied sound makes the FA-10 a great proposition in today's market and certainly a hard option to pass up in the sub $1,000 USD range. I can only tip my head to the people behind Flux Lab Acoustics for this marvel. It is well engineered, robustly made and sounds bloody wonderful. To my ears, the FA-10 is a sensational amplifier. It plays well with pretty much any headphone I throw at it and has become one of my absolute favorites.
+$1500 : Feliks Audio Euforia AE
When the news came out there would be an Anniversary Edition of the Euforia I wasn't expecting such a difference in performance, but boy was I wrong. The Euforia AE is awesome, even more so than the regular Euforia. The AE Euforia is an amplifier which is playing with the big boys on the market, and if you're in the market for a high end tube amp, the AE with its €2900 price, simply is a no-brainer. The AE offers a great sound stage, both in width and depth, combined with excellent layering, timbre, extension and speed. The detail retrieval is excellent and at the same time the AE sounds incredibly musical. The Euforia AE will immerse you in your music, it's awesome.
No limit: Auris Audio Nirvana
The Auris Audio Nirvana is one of those amps that performs great with every single headphone you throw at it. It seems to bring out the best of every headphone and especially the balanced output for me is really special. As said, the Auris Nirvana is the perfect mix of Auris' previous models and it combines the best of both amps to bring you to Nirvana, a place of perfect peace and happiness. Apart from the fact that it's maybe too powerful there absolutely isn't a single thing I don't like about the amplifier. It again looks stunning and the separate power supply gives it an extra classy look. It sounds like you're in heaven with a dynamic, wide and very well layered sound with a good amount of warmth and tube smoothness. The Nirvana gets sound (and looks) just right and it simply is impossible not to like. This is the kind of amplifier that wins awards. If you're in the market for a new headphone tube amp in this price range or if you just want one amp that does it all, then the Auris Audio Nirvana should be the first amp on your list to check out.
The article continues on the next page. Click here or use the jump below