Lehmann Audio
Top German quality! Mr. Lehmann has proven to be great engineer and they have many successful amps in their collection
Most interesting to me was the fact that the Drachenfels DAC now finally is available. You can install it in your Drachenfels yourself, and you just need to replace the back plate
Lotoo
I really wanted to see and try the new Lotoo PAW Gold Touch and so I arranged a meeting with someone who had an engineering sample.
I have to admit the unit really impressed
Linear Tube Audio (LTA)
Nathan really liked the MZ2-S headphone amp but here LTA was showing the MicroZOTL preamplifier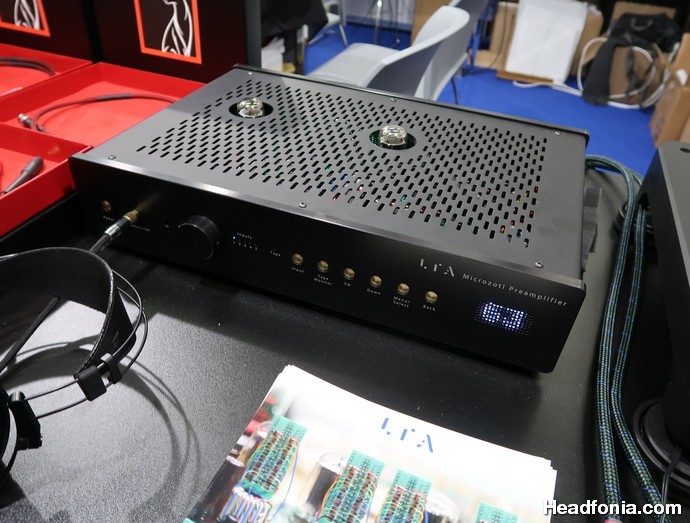 Marshall
Not what I would call audiophile quality, but I'm always happy to see people in the streets using them. It's better than some other brands for sure
Meze
Nice people, impressive booth, impressive gear. Of course the Meze team brought some of their classics (pun intended) but the most attention went to the new IEMs and the Empyrean
They had a separate listening booth where you could listen to different versions of the Empyrean
It was the first time I sat down with the Empyrean but it really blew my away in combination with the Chord DAVE amp. I liked it a bit less with the Cayin 300B amp and it preferred the Nimbus over it
How beautiful is that headphone!!
It's on my TO GET list for sure.
Meze was also displaying their new IEM flagship at the same time, but because of the Empyrean it just didn't get as much attention.
The flagship IEM's tuning is final now but they're not sure yet about its look
Modena
I really have to get back to these guys from Italy. I promised them a review of their beautiful amp, but I just haven't found the time to do so
Mr. Speakers
I don't like all of the Mr. Speakers headphones but he has some really really good ones though. The proof of that is that you could see them everywhere at the show, that says enough
My personal favorite?
The Ether Flow! No, that's not my arm.
It continues on PAGE THREE of the article, after the click HERE