Here it is, the long awaited closed headphones shootout. Big thanks to Sem, Peter, and Bram for the loaners that make this comparison possible. There are nine headphones in total as seen in the picture below: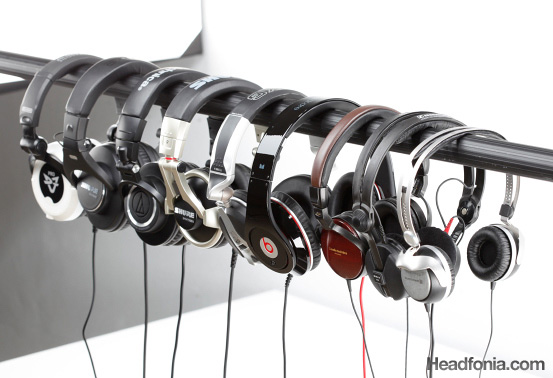 In the group picture, the headphones are arranged from left to right in the order of the biggest cup size to the smallest, in case you need a rough reference of how big one headphone is compared to the next. I've also included a link to the particular page that contains the review, so you don't have to go through all 10 pages of the review.
The set up for the review is quite simple, consisting of an Onkyo ND-S1 Ipod transport with the Ipod Classic 120GB, and the Grace m902 which I've modded with Burson HD Opamps acting as the DAC and Amplifier.
Let's move on to the review now.