Today we'll be taking a thorough look at the new 'Stealth' – a $3,999 USD closed-back planar magnetic headphone from San Diego-based manufacturer Dan Clark Audio.
A review sample of the Stealth was kindly loaned to us by Brisbane-based audio retailer Indie Hi-fi, who we thank for their support. Australian readers can purchase the Stealth directly from them here. 
A bit about Dan Clark Audio
Dan Clark Audio (formerly known as MrSpeakers) ought to be a familiar name to retuning Headfonia readers and aficionados of high-end personal audio. Hailing from San Diego, California, the boutique manufacturer led by former electrical engineer Dan Clark first made a name for themselves by modding Fostex headphones, and later for developing their own line of planar-magnetic (and later electrostatic) headphones.
I've had the pleasure of meeting Dan and his team at their Southern California HQ, and I've also enjoyed listening to and reviewing many of their headphones over the years – particularly their recent Aeon 2 Noire which is my go-to closed-back headphone for most listening (and gaming!) situations. Up until recently, their flagship planar model was the $2,299 USD open-backed Ether 2, which Linus had the pleasure of reviewing some while ago. You can check out some of our other reviews of their products here.
Underneath the radar
Like many school kids of the early 90's I had a big old poster of the F-117 'Nighthawk' on my bedroom wall (right around the time of Gulf War v1.0). Why? Well, I did have (unrealised) ambitions of flying jets when I grew up, but I also thought that it looked R A D. The Nighthawk, better known as the 'Stealth Fighter', made the word 'Stealth' synonymous with anything that was black, high-tech, and cool looking.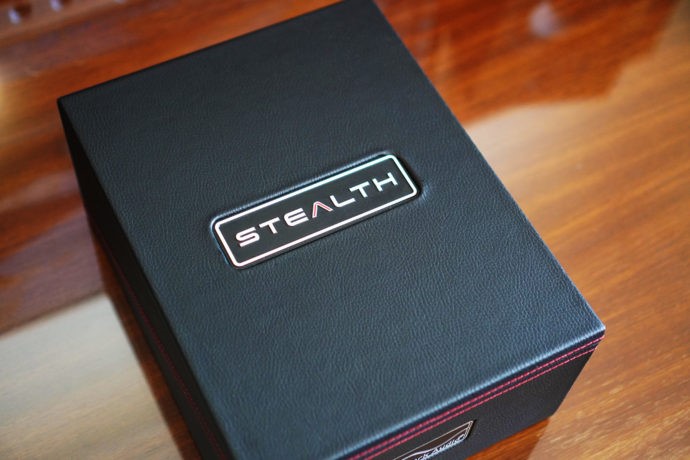 It was with some surprise that Dan Clark Audio announced a brand new flagship in August of this year. Being black, angular, and high-tech looking, it's clear why they decided to call it the 'Stealth'. Not only was this new offering firmly planted in 'summit-fi' territory thanks to an asking price of $3,999 USD, but it also happened to be a closed-back headphone. Many of you will know that engineering a closed-back design, let alone a flagship closed-back design isn't exactly the easiest thing to do. After all, the sound emanating from a headphone's transducers not only goes forward towards your ears but also backward, meaning that there are reflections inside the earcups that need to be managed accordingly.
Closed-back headphones generally sound more, well, 'closed' than their open-back counterparts (no surprises there) and the trade-off for isolating yourself from the outside world is usually a more claustrophobic, intimate experience rather than the airy sensation of an open-back headphone. Dan Clark Audio must have cottoned onto something, however, because I've always experienced that their closed-back headphones tend to sound wider and more spacious than their open-back equivalents. With the new Dan Clark Audio Stealth, DCA purports to have a headphone that essentially has all the benefits of a closed-back design (isolation) with none of the drawbacks, and thereby being able to compete against high-end open-back cans.
Four grand ain't cheap, but if the Stealth can tango against the finest open-back cans then it might actually make a convincing value proposition if you don't need to have to switch between closed/open headphones depending on the occasion. But DCA made another claim when they launched the Stealth: that it can make you "Vanish into your music". Stealth puns aside, this is an interesting claim and one that any headphone worth its mettle should be able to achieve. With a combination of comfort, tuning, and new technologies brought to bear, Dan Clark + Co have set about to make a headphone that makes you just want to dive into your music and forget that you're wearing (a rather expensive) something on your head. Let's take a closer look and see how they've gone about doing that.
Key specifications
Weight: 415grams
Impedance: 23 ohm
Sensitivity: Approximately 86 – 87 dB/mW
Driver: 72mm x 50mm single-sided planar magnetic.
Driver matching: 0.25db weighted 20-10,000Hz.
Carry Case: Included
Headphone Connectors: Hirose – VIVO cable included
Misc: Acoustic Metamaterial Tuning System
Price: $4000
Packaging and presentation
The Stealth is shipped in a leather-like, hinged box that's completely befitting a product of this price tag. So, it's a real 'flagship'-like experience from the get-go, but instead of seeing your brand-new high-end headphones nestled inside a foam cutout inside the box, you're then presented with an altogether far-too-small-looking clamshell case. You see, the Stealth is not only a full-size closed-back headphone, but also a reasonably portable one at that.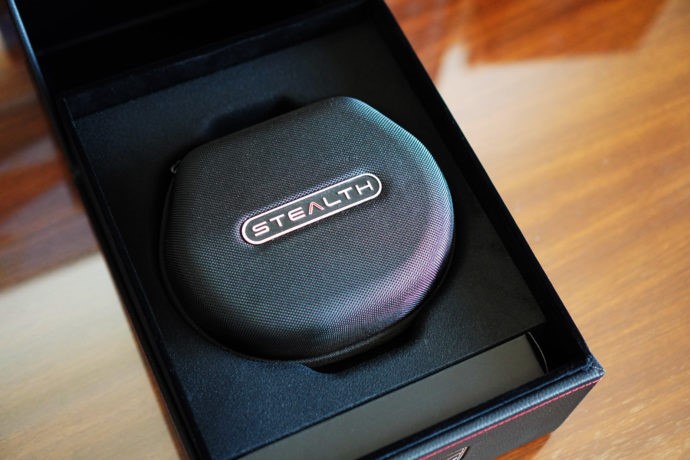 The Stealth carries over not only the basic 'teardrop' shape of the Aeon/Aeon 2 (as opposed to the completely round Ether series of headphones), but also the rather clever folding hinge mechanism that makes them able to fold up into barely any space at all. I don't know about you, but I'm not sure that I'd be wearing my four grand cans out and about on the streets, but the fact that the Stealth can be taken along on any trip with you adds to their utility factor – provided that you'll be able to adequately power them on-the-go – more on that point later.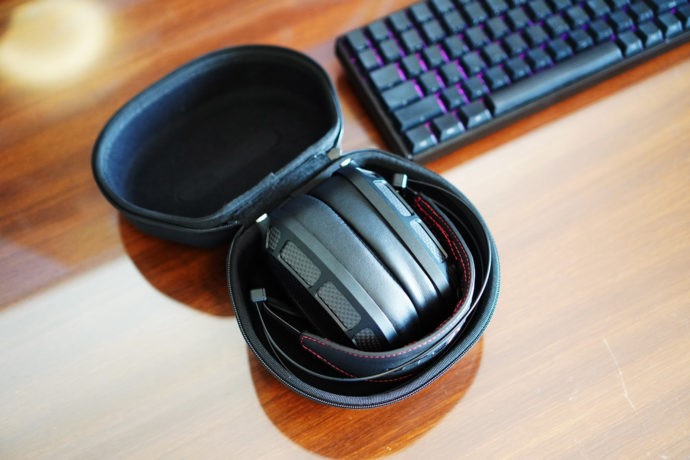 Dan Clark Audio equips the Stealth with their premium-tier headphone cable, the 'Vivo', which they usually sell as a $299 USD upgrade option. The review unit I received had a two-metre, 4-pin XLR Vivo cable inside the box with it, implying that the Stealth is best-suited for stationary listening with a dedicated desktop headphone amplifier.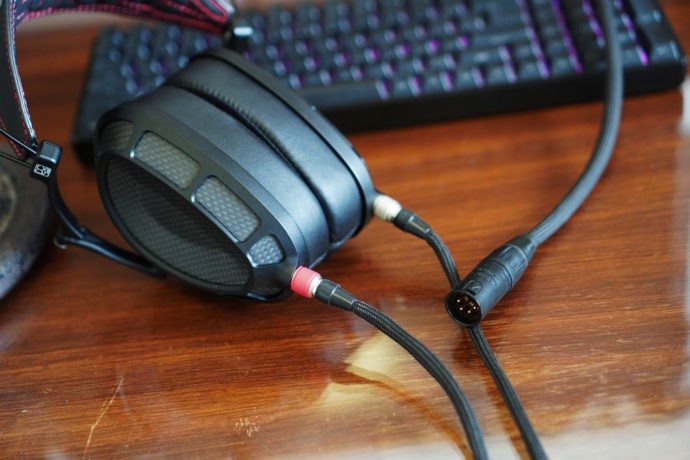 The Vivo cable series is honestly up there among the best in-house cables I've come across, being sturdy, soft, and totally kink-resistant. Like most of DCA's non-electrostatic headphones, the Stealth features the relatively obscure 'Hirose' 4-pin connectors which attach to both of the cups relatively easily and securely. It makes sourcing after-market parts a little trickier than the more commonly-used parts like the mini-XLR system used on Audeze or ZMF headphones, or the 3.5mm mono jacks used on Focal headphones. Dan Clark Audio sells these parts as accessories in their online store, and I actually bought some to make a 2.5mm balanced portable cable for use with the Aeon 2 Noire, which also worked perfectly well on the Stealth. DCA provides the option to choose a range of terminations with the Stealth, including 3.5mm and 6.3mm single-ended connections, and 2.55mm, 4.4mm and 4-pin XLR balanced ones.
Design and form-factor
For anyone already familiar with the Aeon series of headphones from DCA, you'll immediately notice that the Stealth has a clear family resemblance to the silhouette of that series of headphones rather than building off the rounded earcup design of the Ether series. This is a great starting point, because the Aeon series are among the most comfortable cans I've ever popped on my noggin. While it does look a little alien-looking at first, you quickly realise that the 'teardrop' earcup/earpad shape is intended to completely contour the shape of your ears and jaw.
Also mimicking the Aeon, the Stealth employs a dual Nitinol headband arch system, which is able to be twisted every which way without losing its shape. The most immediate design departure from the Aeon is the appearance and structure of the earcups which are made from a suitably-stealthy, angular matte carbon fibre with a machined aluminium skeletal frame. It's a more rugged and robust-feeling design than the glossy plastic of the Aeon 2 Noire, but it also screams 'expensive' at the same time without looking overly ostentatious – you could get away with wearing them on a plane or in a library unlike the similarly-priced yet far more 'blingy' Focal Stellia.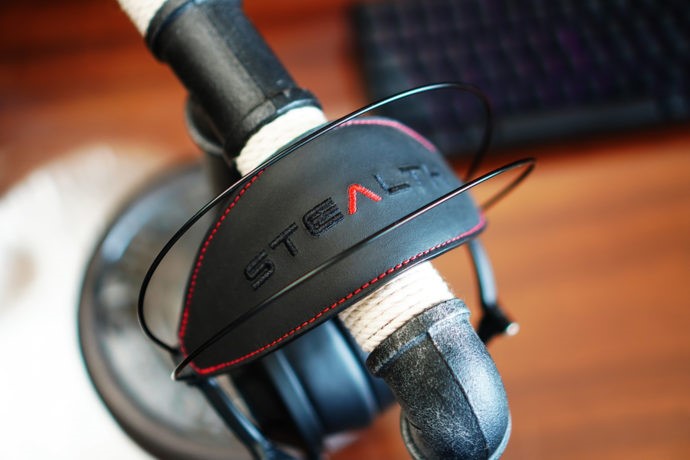 Rather than adopting the simple sliding system featured on the suspension headband on the Aeon series, the Stealth uses an elastic suspension system that allows the strap to move freely and adapt to your head shape/size. This system is actually reminiscent of that used in the far more affordable Meze 99 Classic, but this is by no means a slight on the Stealth – it works brilliantly. Dan Clark Audio has marked the Stealth as a 'flagship' by endowing the suspension strap with red stitching that (ironically) makes it a little more conspicuous and less stealthy than if they'd gone with an all-black scheme. It does make them look a little 'gamer-y' in my books, but it's not a deal-breaker – they're one cool-looking pair of cans…in a high-tech 'cool' kinda way.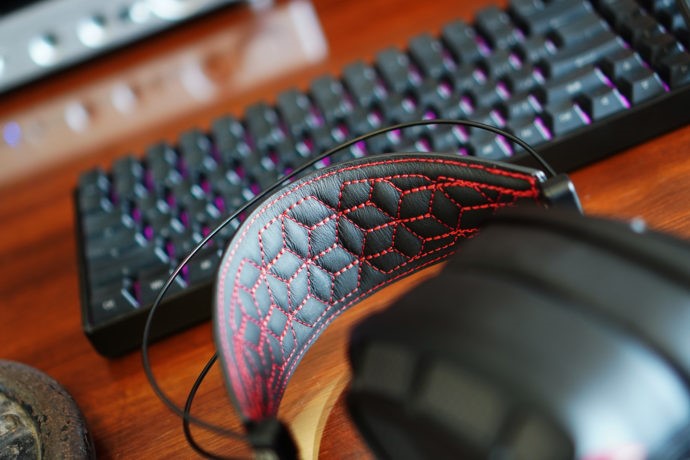 The Stealth's pads are wonderfully constructed and are equally comfortable. While they share the overall shape of the pads on the Aeon series, they're quite different. For starters, they're angled – there's more width at the back of the pads which forces the driver to have a more 'speaker-like' direction towards your ears. Next, there's a couple of different materials in use here. An extremely soft vegan leather is used for the outside surfaces of the pad, and a very fine suede is used for the inner surfaces of the pads, as well as the surface that rests against your head. The Stealth's pads are supple, premium-feeling and ultimately extremely comfortable. Full marks here. I must note that unlike some manufacturers who equip their high-end headphones with easily removable/swappable pad systems, the Stealth (like other DCA headphones) uses a simple adhesive system that allows them to be peeled off and stuck back on several times. I don't see why you'd ever want to replace them, but while somewhat inelegant I guess it makes for the best airtight seal.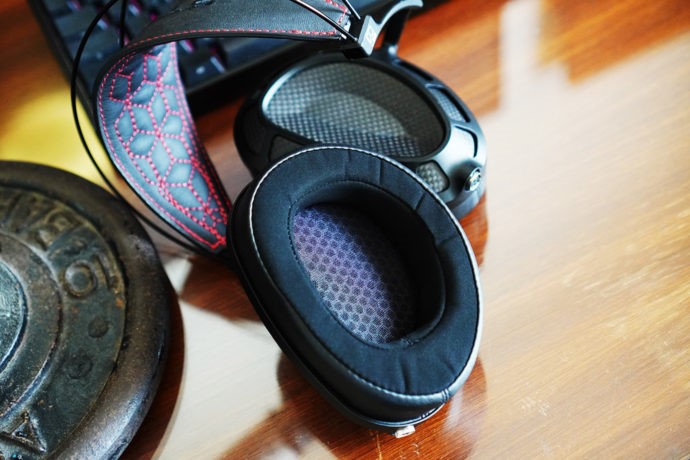 Dan Clark sure knows how to make a comfortable headphone, and the Stealth is no exception to the rule. At 415 grams they are on the lighter side of flagship headphones (especially for a closed-back design), but they have a noticeable increase in both heft and clamp over the Aeon 2, but don't get me wrong – the Stealth is still certainly 'all-day' comfortable. As closed-back headphones go, the Stealth does a pretty decent job of isolating the outside world. With music playing at an average volume I couldn't hear the fan in my home office, nor my other half trying to get my attention from other rooms in the house! They also isolate well in the 'other' direction, with no external noise discernable whatsoever while pressing the cups together.
Overall, the Stealth is definitely the kind of headphone that 10-year old me would have said "whoa!" about. They look and feel spectacularly well-engineered, but have a kind of chunky Batmobile-esque look that some will love, and some will find a tad gaudy. As someone who favours function over form, I'm 'ok' with it, but I do prefer the more understated and sleek vibe of the Aeon 2 Noire.
Driver and tuning technology
While the Stealth may look like the Aeon has taken a 'proton pill' to metamorphose into a radioactive uber-version of itself, the cosmetic changes alone, while significant, certainly aren't significant to warrant the four-fold price-hike. Luckily, Dan Clark Audio hasn't been idle when it comes to what's going on under the earcups. An all-new driver which DCA calls their '4th-generation V-Planar drive' has been used for the Stealth, which features their thinnest driver membrane to date plus a 20% increase in surface area over those used in their Ether 2. DCA also states that "Diaphragm tension is set on an all-new system for a more uniform and consistent tension, lower distortion, and better driver matching, while FEA and CFD optimized motor structures increase driver force uniformity and smooth acoustic paths to reduce distortion." They claim that this results in extremely low distortion across the frequency range, and oodles of detail that aren't force-fed and fatiguing, but rather, are 'effortless'.
The other breakthrough engineering feature in the Stealth is what lies between those V-planar drivers and your ears. Whereas the Aeon and Ether series from DCA featured a series of swappable foam and felt filters to customise the sound and go about taming certain frequencies in varying levels, the Stealth features a unique patent-pending latticed structure of what they are calling Acoustic Metamaterial Tuning System (AMTS). This honeycomb-like structure consists of waveguides, diffusion control, quarter-wave, and Helmholtz resonators to tame and smooth various frequencies accurately at each level to result in a smoother, more enjoyable and accurate experience, according to DCA.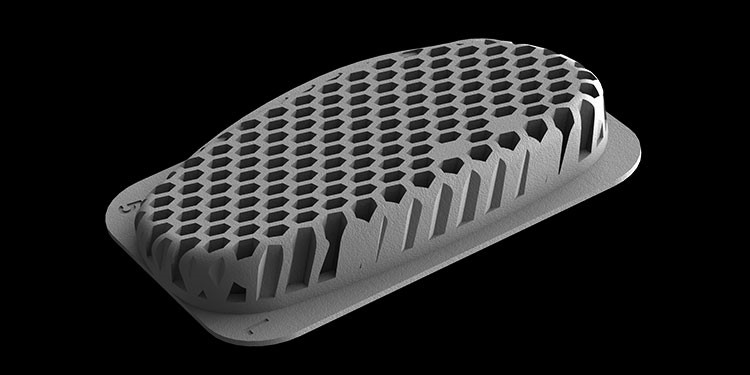 While the swappable filters system of their other headphones was novel in that you could customise your DCA headphone to your preference, they have optimised the AMTS filter for optimal performance with the Stealth's drivers under any circumstances. If this is the case and it is indeed a profoundly optimal sound no matter the music being fed to it, then perhaps it might be worth the price of admission when combined with that fabulous design and construction.
Click over to page 2 to continue the review.