Comparisons
While Sennheiser's TOTL IEM is not a comparison based on the prices alone, it's still a good benchmark for high-end single-dynamic driver IEMs. Both have the great build quality, but overall Perpetua is much more impressive in terms of premium feel, not to mention the impeccable packaging.
Sound-wise Perpetua's biggest feature against the IE 900 is the soundstage and layering. The IE 900's mid-range is neutral and sometimes dull, and it lacks emotion. The Perpetua has better tonality, much better timbre and musicality. The IE 900's treble is more detailed and it's sharper, but in every other aspect, I think the Perpetua is superior.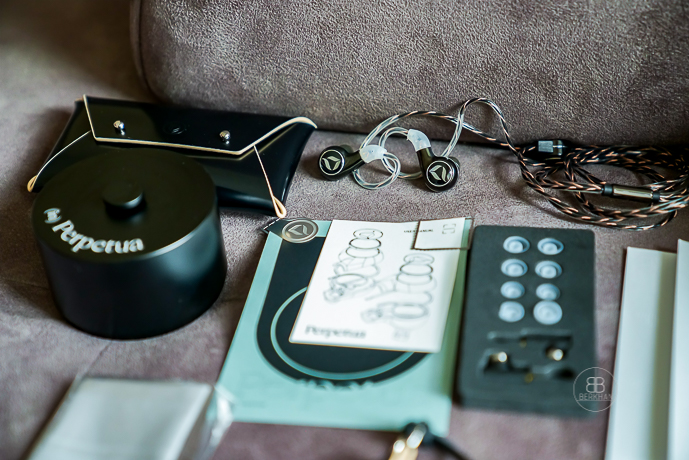 Another flagship single dynamic driver IEM, the A8000 is an excellent unit. It has a fantastic build and sharp design which is very elegant and sleek. Dita's cable, cases and packaging are much more impressive though. And also, Final A8000 is more prone to scratches.
When it comes to the sound I think these two are exact opposites. The A8000's tuning is intended to be precise, focused, clear, and detailed. Perpetua on the other hand is mellow, flowing, cohesive and smooth. The A8000 has better PRaT, and more attack and definition, especially in the treble region. However, it lacks the tonal quality of the Perpetua in my opinion. Overall you can choose the A8000 for fast tracks like EDM and Metal genres. Perpetua is for Jazz, Acoustic and Classical.
Let's move away from single dynamics and check out Kublai Khan. The Kublai Khan is massively sophisticated against the Dita Perpetua with four different driver technologies in one shell. The Noble offering has a crushproof Nanuk case which is much more protective and professional-looking, whilst Dita is more premium and luxurious in terms of packaging and cases. Both have a good fit and build quality but for build alone I'd say the Perpetua is more impressive.
Sound in the Kublai Khan is extremely airy, spacious and detailed. It has an almost perfect bass response with bone conduction, tremendous micro detail and extension in the treble with its piezoelectric super tweeter, and a transparent mid-range. Perpetua can't match from the technical performance aspect, especially in micro-details and treble reproduction. I think Khan has better resolution and transparency as well. The mid-range triumphs in the Perpetua though, and it's much more coherent to me, compared to the complex engineering of Kublai Khan, where every driver does their job perfectly but the totality of sound is missing sometimes.
Another highly regarded flagship IEM in the market is the VE Phönix. Again, this is a complex IEM against the Perpetua with 13 BA drivers inside.
For sound, I think the Phönix is ahead in instrument separation, stage width and resolution. Dita feels deeper in its stage, but overall the staging is better with the Phönix. Both have excellent mid-range performance, whilst I think Dita is a bit better in timbre. Treble-wise Dita feels recessed compared to the Phönix, which has a better extending treble with more articulation. The treble in the Phönix is also brighter and clearer.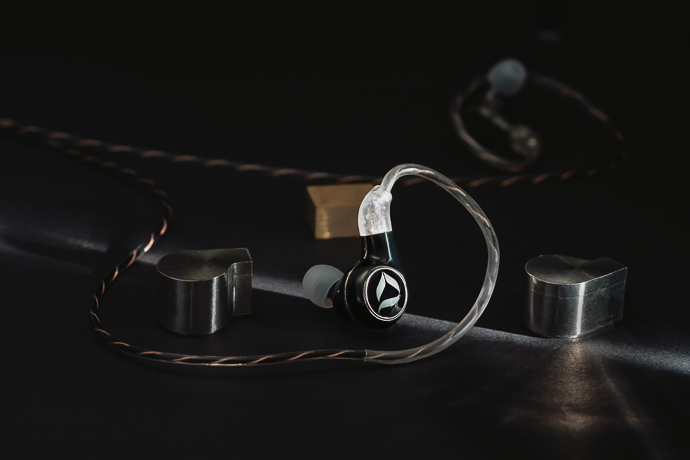 Conclusion
Dita Audio Perpetua is a special single dynamic IEM. From the packaging to the material quality and the sound, it's a unique piece in the market. It certainly provides a fantastic experience overall. Dita paid extra attention to detail when it came to build quality and packaging. You can tell, that they wanted to give their customers the absolute experience. And there's absolutely nothing anyone could say against that because the build and packaging are almost 100% spot on.
The mid-range is one of the best in the market in terms of timbre, realism and musicality. The soundstage is something special for a single dynamic. The Dita Perpetua is an IEM that needs time to appreciate properly. But once you understand its qualities, it's difficult to take it out from your ears. The technical performance could've been stronger for the premium asking price, but it offers a special adventure to music.