Sound
The EarMen – like many other streamers of this level – is a streamer "pure sang" and it doesn't have an integrated DAC chip. That means you always need to connect it to an external DAC, which in the end will define the sound quality.
I have mostly used a cabled Coax connection to do so, and the DACs I used most were the EarMen Tradutto in my office, and the Violectric V850 in my living room setup. During my testing, my good old V850's Coaxial input died on me, and I have replaced it now with the Musician Audio Pegasus. As an R2R DAC, it does sound differently. Compared to the V850 it's cleaner, faster and more energetic. Missing now is Violectric's smoothness and warmth, but that's fine.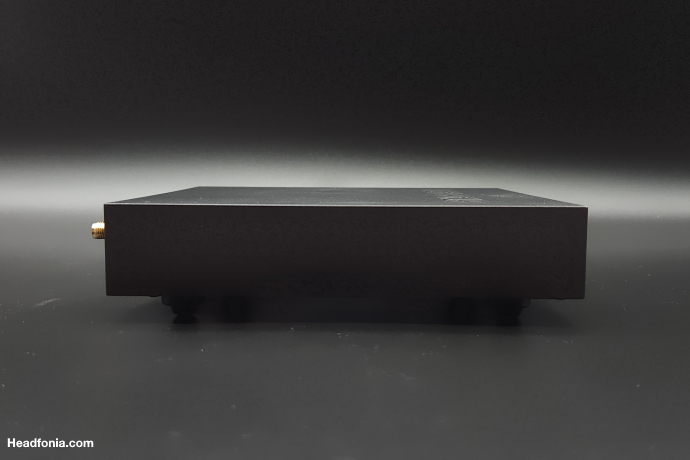 Wherever songs are played, Staccato stays true to the character of every instrument and uncovers a musicality you've never heard before. Staccato will allow you to hear all the details in your digital files and enjoy the next generation of sound in its purest form and precision. It uses advanced filtering and resonance reducing techniques to ensure the sound quality produced by Staccato is completely unaffected by unwanted signals and noise.
What is most important with streamers like this is that they deliver a top-quality signal to the DAC, without cracks, without jitter or any additional noise that shouldn't be there. "Sound" in this case, is all about the stream quality.
After several months of testing the Staccato in the full stack-setup, I can only say that my Staccato experience has been very positive. Not once have I experienced pops, cracks, or streaming(latency/delay) issues in any way. I also don't find it to impact the sound in any way, it doesn't add bass or warmth or focuses on the top-end. For me it's fully transparent, as a streamer should be.
Conclusion
As a streamer to use with the mobile app as main controller, the EarMen Staccato functions perfectly. It performs well, with great processing speed and little to no latency. It also delivers a clean and precise signal to your DAC.
The Staccato is a very versatile unit with Tidal, Qobuz, Spotify, Bluetooth, DLNA and many more streaming options. If you're looking for a simple yet powerful streamer which is easy to work with, the EarMen Staccato should be on your shortlist to try out.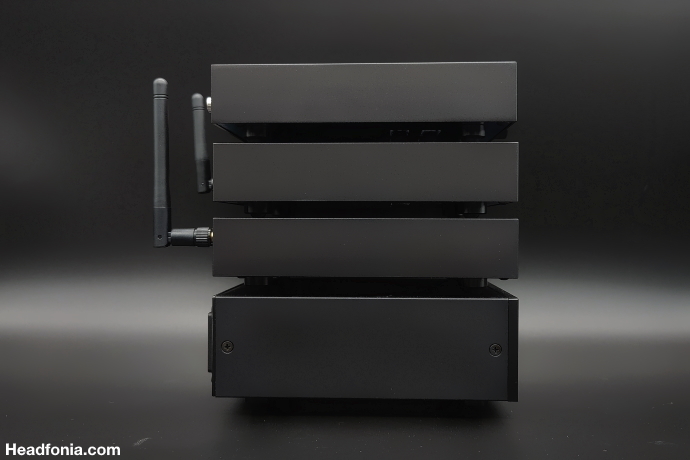 Summary
Positive:
Build quality
Design
Versatility (streaming options)
Easy setup
Connectivity
Performance (signal & processing)
Transparent in sound
Negative:
No wireless network connection
Very simple web application
Rather expensive
No Roon / Airplay
Page 1: EarMen, Line-up, Intro, Streamers, Staccato, Specifications, Box & Accessories
Page 2: Design & Build Quality, Lay-out, Usability, Screens
Page 3: Sound, Conclusion, Summary