In this review we take a close look at the Feliks Audio Envy. It's Feliks' reference 8W 300B tube headphone amplifier selling for €6499 Euro.
Disclaimer: Feliks Audio is not related to Headfonia in any way. The Envy was sent to me to be featured on Headfonia.com and doesn't need to be returned as far as I know.
Feliks Audio
I have had the pleasure to meet Lukasz Feliks in person at the High-End show in Munich and he's just really nice and professional. He is now co-running the business which his father started, and it was really nice chatting with him about tube technologies, tube types and tube amps.
Feliks Audio has been around for quite some time already, but I have to say that they gained a lot of importance these last few years in the personal audio segment. Feliks Audio has also been displaying their products at the Head-Fi Canjam and other shows and I'm convinced this has helped them a lot as they have great gear and the best way to prove that is by letting people listen to it.
Feliks Audio is a family, boutique manufacturer of hand-crafted tube amplifiers, with over 20 years of audio solutions development experience. All their products are in-house engineered, tuned and assembled at their site in Lubliniec (Poland). They create special and unique designs, blending together technology and tradition. Originally, Feliks Audio focused mainly on custom made amplifiers tailored to client's order. Over the time we they developed many innovative and sophisticated audio solutions. Thanks to that they have gained valuable knowledge and experience across broad range of applications. Their amplifiers like the Elise, Euforia and Euforia AE, have won many awards across the world. Their products offer a perfect blend of passion for honest sound, great attention to technical details and beautiful finish. Feliks Audio follows design simplicity, minimizing the number of elements in projected signal path. Thanks to this approach they ensure that the sound produced by our devices is pure and true
You can find the Feliks Audio website here http://feliksaudio.pl/ and their Facebook page is  here https://www.facebook.com/feliksaudio/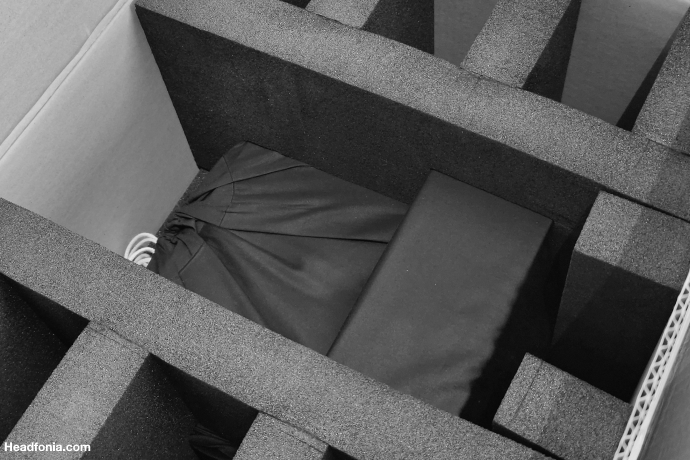 The Envy – Intro
There is a lot to say about the Feliks Audio Envy, so get ready for a long read. If you just want the extremely short version of what the Envy stands for, I can simply say it's Feliks Audio's new 8W flagship Class A headphone tube amplifier developed to drive even the most demanding headphones. Think Susvara, HE6, LCD-5, Abyss and others in this category.
But if you're spending this type of money on an end game amp, I am sure you want to find out all you can about it. So keep reading.
The Feliks Audio Envy actually was designed from scratch to satisfy the summit-fi headphone enthusiasts. The Envy is built for the type of customers who not only require immense output power (up to 8 Watts from the 300B tubes) to drive virtually any available headphones (dynamic or planar magnetic), but also to provide utmost sound quality as a balanced Class A, single-ended design.
You can find out all about the Envy on its dedicated site right here: https://feliksaudio.pl/product/envy/
And if you like to see what Envy looks like, check out this high-quality video here:
The Envy – Main Features & Options
The Feliks Audio Envy is an 8W Single Ended class A headphone tube amplifier (not an OTL), and it's available starting from €6499 Euro depending on the options you "take" with it.
We'll go into more tube detail later but the Envy is powered by Electro Harmonix 300B tubes and it uses Feliks Audio's favorite PSVANE CV181/6SN7 input tubes, as we know already from the Euforia (AE). The Envy features 2 pairs of single ended RCA inputs and 1 balanced XLR input. Yu can hook up to 3 sources simultaneously and listen to 2 headphones at the same tile (1 in balanced, 1 in single ended mode). The Envy is also a pre-amplifier and it has a balanced XLR and SE RCA output for that. In this review we will be focusing on the headphone amplification part.
The Feliks Envy uses fancy components such as Lundahl transformers but we will dive into the technical design in the next chapters. Customization-wise there are several options:
The first option impacts the performance and it as such is called the Performance pack. It sets you back €500 Euro and in exchange you get upgraded 300b tubes (Full Music) and UPOCC (single crystal copper) signal wiring. Our review sample has the performance pack. The second option is all about the looks: Oak wood is included and American walnut (our version) is €200 Euro extra. That brings the price of our review sample to €7.199 Euro. If you want another special type of wood, it'll set you back another €400. Other customisations are possible, just ask Feliks Audio about them. In example your own laser engraving, custom internal components or multiple inputs and outputs for maximum functionality. Everything goes.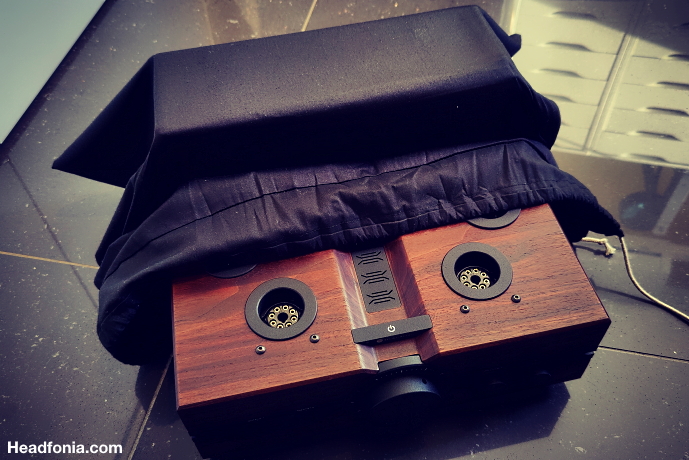 The Envy – Driving capability & Impedance Settings
The Envy amplifier is a Single Ended class A headphone tube amplifier with transformer coupled output, designed to handle any kind of planar magnetic or dynamic headphones with the impedance range between 16 to 600 Ohm. The impedance is user selectable to get the best match with any dynamic/planar magnetic headphones.
Impedance selection can be set in 3 ranges (guidance only):
1) Low – recommended for headphones with impedance from 16 to 60 Ohm
2) Mid – recommended for headphones with impedance from 60 to 300 Ohm
3) Hi – recommended for headphones with impedance from 300 to 600 Ohm
What's important, the selectors indications Lo/Mid/Hi relate more to dynamic headphones impedance – they need much smaller voltage/power so therefore are more delicate. For planars, as they work a bit more like little speakers and need high voltage, their best parameters in theory should be to run them at setting "Hi", despite them having nominally a low impedance. Think of the selector as voltage limiter to protect certain headphones rather than a blind impedance choice. So, in case of planar magnetics that have 32ohm, if you connect them with selector in position Hi, you will give them maximum voltage/power (recommended situation) and the power output will be around 6 Watts. Now, all dynamic headphones need a lot less voltage/power (otherwise can be destroyed) and they should be connected with a matching selector (for example 100 ohm dynamic headphones should be run at "Mid" setting where they will get 0.7 Watt which is absolutely all any dynamic headphone needs). That being said, I ran most planar magnetic headphones in Low mode and even for the dynamic driven ones, I hardly changed the impedance setting.
Selecting the impedance range to "Mid", you can also use the headphone output (the 6.3mm one) to connect stereo speakers with 16 Ohm impedance and the amplifier will drive them with about 5-Watt power output. Of course, the speakers are recommended to have a relatively high sensitivity (e.g. >94 db) but this feature – according to Feliks Audio – demonstrates the flexibility and power of Envy.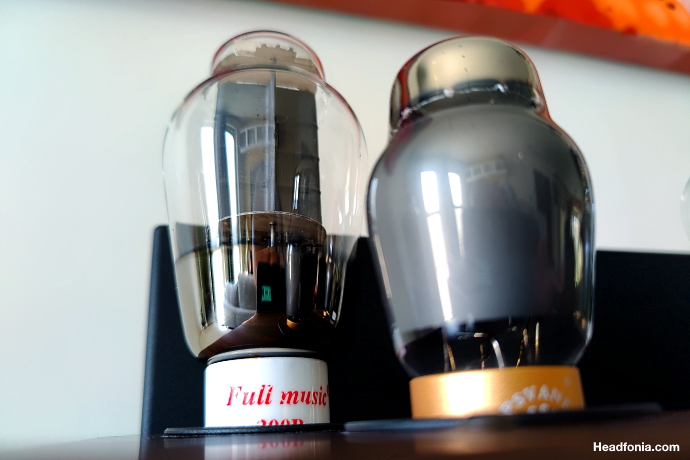 Tube Galore
The Envy is designed around two 300B power tubes and two 6SN7 driver tubes. The amplifier is equipped with automatic bias circuit, therefore no re-tuning is required after changing tubes.
The stock driver tubes are CV181-TII from PSVANE but you can switch them out for 6N8S, CV181, ECC32, 5692 and 6F8G tube types. The 6SN7 is a dual triode vacuum tube with an 8-pin octal base and you can find out more about the tube type here: https://www.radiomuseum.org/tubes/tube_6sn7.html.
The stock power tubes are by Electro Harmonix or by Full Music if you opted for the Performance Pack. The 300b is a directly-heated power triode vacuum tube with a four-pin base, introduced in 1938 by Western Electric to amplify telephone signals. It measures 6.4 inches high and 2.4 inches wide, and the anode can dissipate 40 watts. In the 1980s it started to be used increasingly by audiophiles in home audio equipment. You can find out more about the tube type here: https://www.radiomuseum.org/tubes/tube_300b.html.
6SN7 type tubes still are quite affordable, but I am very pleased with the PSVANE that Feliks Audio always uses. I haven't felt the need to roll them. 300b tubes on the other hand are getting expensive quickly and as such I don't have many different ones to try out. Next to the stock Full Music pair, I have been running a set of JJs and Sophia Electric, but for the review we will focus on the FM ones. If you want to start rolling 300b tubes, you better prepare your wallet.
The article continues on the next page. Click here or use the jumps below.
Page 1: Feliks Audio, Envy, Features & Options, Driving capabilities & Impedance settings, Tube Galore
Page 2: Envy Design, Box & Packaging, Lay-out, Full Specs
Page 3: Sound – Intro, General, Basics, Headphones Pt.1
Page 4: Sound – Headphones Pt. 2, Comparisons, Conclusion