In this first look episode, we take a look at the FiiO FA9, the latest IEM from the brand. A universal IEM, with six BA drivers, prices at $499.
FiiO kindly sent us a sample and before we release the full review, we are going to take a quick peek.
[responsivevoice_button]
This is part of our First Impression Sunday series, where we take a quick look at some products in the review cycle. You can find all previous Picture Sunday posts here.
FiiO needs to be introduced no more, or do they? Established in Shenzhen, China, they are now one of the most popular audio brands in the world. From affordable DAP like the M3 Pro, to high-end models such as the M15, or IEM like the FH7 or the FA9 we are checking on today, FiiO's catalog covers pretty much every genre.
So let's see what we got!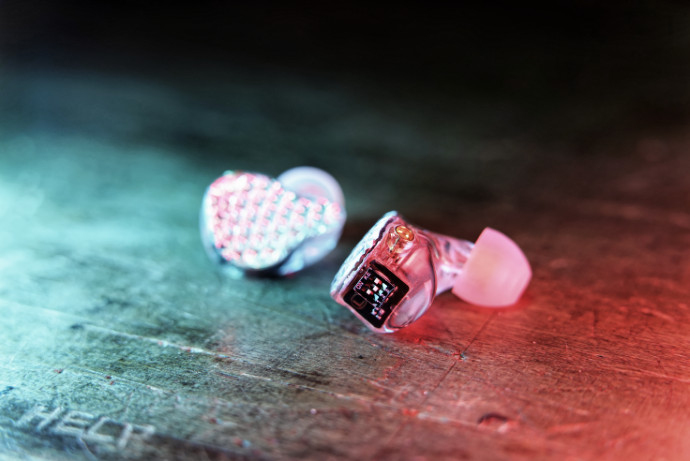 FiiO FA9 – The design
"Bling-bling ain't it? Maybe FiiO's wanted to endorse Rihanna?
The FiiO FA9 are both gorgeous, both excessive. The faceted faceplate is too much in my opinion, but on the other hand the new acrylic is simply exceptional in terms of build quality.   FiiO is advertising a "4th generation DLP 3D printing" with bespoke :
better printing accuracy,
higher printing efficiency,
and curing uniformity,
A few years ago, acrylic-made IEM were mostly inaccessible due to their high price. CIEM makers were the only ones to provide a custom-shaped shell, as those required customers to send their own earprints. But, today, thanks to cost-effective solutions like 3D-printers, more and more makers offer semi-custom IEMs, at a very affordable price.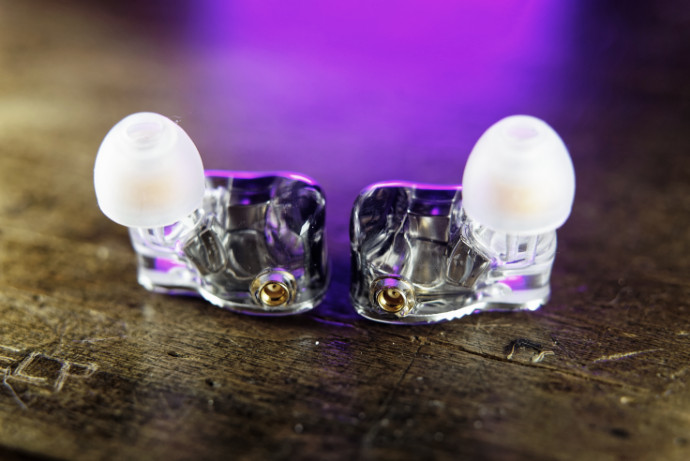 Each shell is 3D-printed with a skin-friendly resin and the ears adopt a semi-custom design, which covers the whole outer-ear yet doesn't require a customer earprints. The shell itself is translucent, so you can get a better look at the inner of the FiiO FA9. And honestly, the whole ordeal is really superb.
Build quality is excellent, and in the hand, the IEMs give a good impression, with a distinctive touch and reassuring weight. It looks and feels high-end, but not as cool as the FiiO FH5 and FH7 magnesium-aluminum alloy shell. But, that's a personal preference.
FiiO FA9 – A quick view
Nowadays, it's becoming common to see sub-$600 IEM with more than 8 BA drivers. But, the more, doesn't always mean the merrier. 
The FiiO FA9 gets 6 BA Drivers, all provided by Knowles :
1x SWFK-31736 to cover the highs/ultra-highs
1x EJ33877 for the mids, specifically created by Knowles, in cooperation with FiiO
1x HODVTEC-31618, with "2 woofers that produce authoritative bass"
Each of those drivers consists of two chambers, so if technically there are only three drivers, that makes six modules. Impedance is variable, ranging from 16 to 32 ohms, and sensitivity varies between 110dB@1mW and 113dB@1mW.
The provided cable is absolutely superb, tightly braided, with an L-Shaped 3.5mm plug and the usual MMCX socket. FiiO offers various cable solutions if you want to go balanced: 2.5mm or 4.4mm.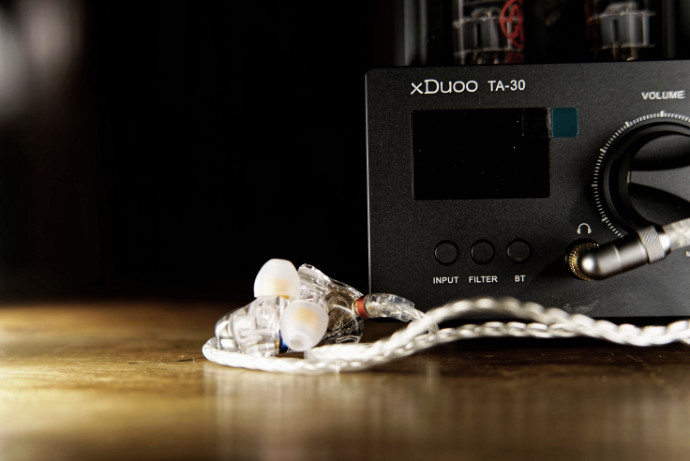 Last but not least, the FiiO FA9 gets a four-way crossover with adjustment switches, offering 8 different settings :
Lower/higher impedance
boosted/regular trebles
reduced/increased lows
A very cool feature, which can be enhanced thanks to the sound-arranging silicon tips. So now, let's try them, with the help of my good old FiiO M11.
FiiO FA9 – First impressions
Obviously, with all that hype, I had high expectations regarding the FiiO FA9.
Paired with FiiO's M11, the IEM gives you the brand signature, magnified: great vocals, tight bass, and excellent layering. I tried the various switches, to check if that makes a real difference, and it does. My favorite setting is the "strong bass", as the standard setting sounds a bit too weak on the lower-end.
Even, if I didn't have the price in mind, I'd gladly put those ears against higher-tier IEM. I really loved the FH5 and for now, I'm pretty sure that will be the same with the FA9. Or so I hope.
The full-review should be ready soon, so bear with me for now !