Sound performance
So, is the FiiO M11S a shoehorned M11 Plus or an upgraded M11? Both actually!
It's everything I like about FiiO with gorgeous lows, vibrant voices, and clear highs, with just that little zest of fun. It's a lot more accurate than the M11 which feels a bit dated now, even if just 3 years old, and the treble is definitely more lifelike now than it was before.
It's still a bit hard on the upper range, even more on my usual techno tracklist, but it'd be unfair to label the M11S painful or ear-piercing. But it can get damn close, notably, if you choose sensible IEMs like the A&K/Campfire Pathfinder or the Shanling ME800. On the other hand, with the FiiO FF3 and FD7, the synergy is simply fantastic with just the right amount of spark, like Etymotic in the good old days.
Head to head against the FiiO M11 Plus ESS, there are a few differences even if both share an ESS core. Overall, the M11 Plus takes the upper hand, with a wider soundstage, sharper mids, deeper highs, and bigger headroom, but that was to be expected with the THX-AAA op-amp.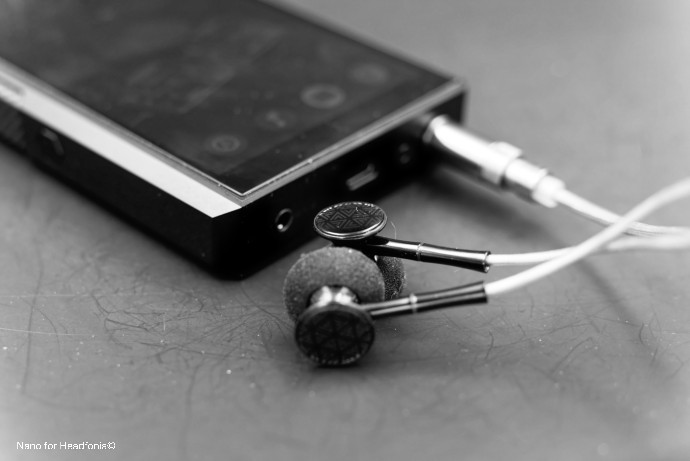 Still, with the BeyerDynamic DT900 Pro X, one of my favorite headphones, it was hard to spot those differences in real-life conditions, even with Hi-Res track. The sheer power, combined with ESS accuracy delivered the rich experience you'd expect from a $1000 DAP & headphone combo, for two-thirds of the price.
The lows are gorgeous, with just the right amount of "oomph" and if the soundstage is narrower, compared to the OG M11 the M11S is a definitive improvement. Even more with the Beyer who gave outstanding results, nipping at the heels of my Audeze LCD-X, at mid-gain, the LCD-X outperformed the Beyer when I switched to High-gain.
And if FiiO offers three levels of gain (low/mid/high) to fit every type of headset/IEMs I mostly switched between low and high, the low-level proving to be sufficient with almost all of my IEMs. Once again, I couldn't reach the same level of resolution, found on the Shanling M6 Pro 21, but considering the price, this was to be expected.
Don't get me wrong, sound-wise, if not as impressive as the M6 Pro 21, this new M11 remains a level above the classic M6 21, thanks to its large power reserve: deep bass, smooth mids, excellent layering, it's still an excellent portable source in and out – a real upgrade from the M11/M11 Pro, sonically speaking.
Sure, I miss the THX-AAA amps stiffness, specifically on electro tracks like Athena from Hi-Lo but, in the long run, the organic signature kind of grew on me, and paired with the Beyer or the FiiO FD7/FD5, it was hard not to love them. In that regard, I still think that FiiO offers the best bass from any player in this price range, even if newcomers like Tempotec aren't too far.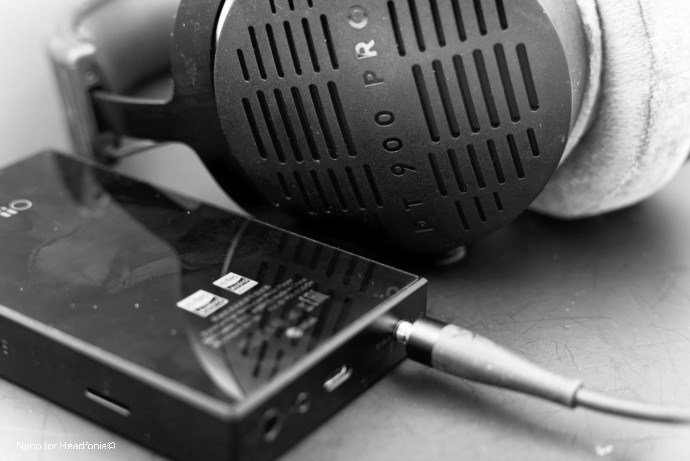 Dynamic is superb, even more, if you use the 4.4mm/2.5mm output, and with the right headphone, you really feel surrounded by the sound. Paired with the FiiO FD7 and Sennheiser HD800S, the voices were natural, poised, and well-controlled, and I could easily pinpoint each voice or instrument. I found the upper mids a bit too tamed compared to the highs, but nothing that could not be fixed by a quick EQ. And if Cirrus-Logic or AKM improved a lot in the past years, I still prefer the ESS sound signature: better mids, more body, authority, and overall realism.
All in all, a great experience once again, but you expected that, didn't you?
Tonality
Highs: clean and straight. If ESS is sometimes labelled as boring due to its linear tonal balance, I'm a big fan of their signature, even more, when FiiO's the one using their chip Even at low volume, the player was able to output a lot of information, and whether if it was in low/mid/high gain, the FiiO M11S gave me acute highs, with no hiss whatsoever. Lovely!
Mids: excellent layering and dynamic. Voices have always been good on FiiO players, and the M11S is no exception. This is especially true with big cans and thanks to its large power reserve, the DAP delivers superb vocals, almost effortlessly, whether paired with my LCD-X, or smaller cans like the DT900 Pro X.
Lows: as good as before – which means awesome. The THX-AAA amps might be gone, but FiiO's spirit remained the same, the player being capable to reach the deepest/lowest note, with ease. You never have to raise the volume, but if you do the bass will remain strong and steady, with no dragging sound nor latency – the BEST bass you can get in this price range.
Tracks : Way down we go – Kaleo
Noise and power
Noise: if the previous models were already silent, this model is now a step above and the M11S outputs a superb background, just a tad under the Variations V6, the new top-dog in this regard.
My hypersensitive Onkyo could not spot anything, even with Bluetooth and Wi-Fi turned on. EMI shielding made a great job and I never encountered any parasite or buzz during my listening.
Power: once again, FiiO offers three different levels of gain for its player. If low is really low and should only be used with IEMs, the mid-level was enough for 90% of my headphones, even with the BeyerDynamic. Obviously, if you want to drive cans like the Audeze or Sennheiser flagship, you better put the gain in high and stick to the balanced output.
Line out/Coax out: If the FiiO M11S kept the classic 3.5mm output, to connect your amp, the player also introduces a new balanced, 4.4mm, line-out. Unfortunately, at the moment, none of my gear support this type of plug, but it'd be pretty interesting to see if this matches the usual XLR line out. I know that iFi Audio offers a complete set with its DAC + AMP signature series, but at the moment, I only have the DAC!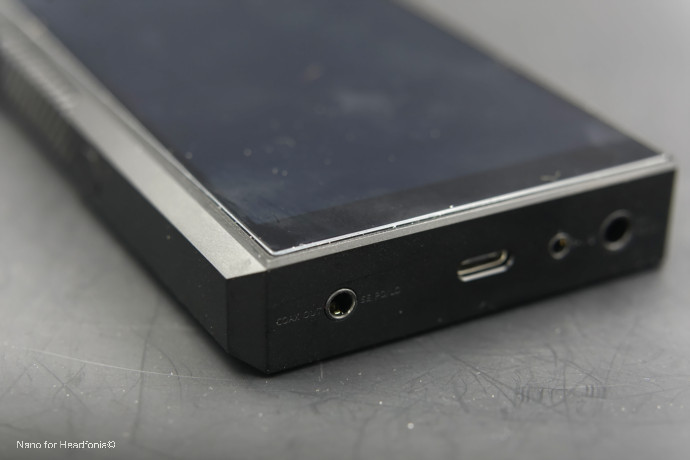 Conclusion
Once again, FiiO did what they do best: take a good player and enhance every part of it, to re-establish their leadership position.
After years of $700-$1500 players, the FiiO M11S is a true breath of fresh air, offering 80% of the M11 Plus performance, for just $500, reintroducing the brand in a price range they left almost two years ago.
On top of that, the FiiO M11S doesn't lack in any section: UI is fast, the sound is great, battery life quite impressive and build quality remains top-notch, even compared to its bigger brother. So if you've been holding to your "old" M11 / M11 Pro, considering the M11 Plus too expensive, or just too big, the new M11S finally is the replacement you waited for.
A must-have once more! The M1S is now featured on our Best DAP list, where are all recommended DAPs are listed.
Page 1: about FiiO
Page 2: UI, Usage, Bundle
Page 3: Technical specifications
Page 4: Sound performance