In this article we review the all new high-end FiiO M15S DAP, priced at just $999 USD.
Disclaimer: the FiiO M15S was sent to us, free of charge, by the brand in exchange for our honest opinion.
About FiiO
Founded in 2007, FiiO is one of the pillars of the portable audiophile world, with companies like Astell&Kern, iBasso, and Meze. IEMs, headphone amps, DACs, and obviously DAPs, they did it all and did it well, filling each and every corner with an endless list of multi-awarded devices, like the K9 Pro, BTR5, Q3, or the M11.
And if the brand began as a chi-fi maker, with cheap but nice products, FiiO has been constantly moving upmarket and, nowadays, it'd be hard to truly label them as "chi-fi", rather than Hi-Fi – especially with TOTL players like the FiiO M17.
An amazing player, I considered "one, if not the best player you can get in this price range – as long as you're okay to carry this little brick with you – that was gifted an "Headfonia Award" for best DAP, thanks to its amazing performances, sheer power and unrivalled versatility .
But, like every flagship, the M17 doesn't come cheap – $1,799 USD, even more on certain markets – and the only other high end option the brand offers is the Q7, a DAC-AMP that needs a source. Sure, you could get the M11 Plus ESS, but at $799 USD, this player wasn't designed to compete with high-end, but mid-end competitors.
And that's where the new FiiO M15S comes in, a revamp of FiiO's previous flagship, launched back in the days where AKM ruled like a king over the DAP market. And, if FiiO has no plans to replace the M6 / M7 / M9 anytime soon, many of us were waiting for a more affordable high-end DAP like this one..
And so, here it is now, the new FiiO M15S, the successor!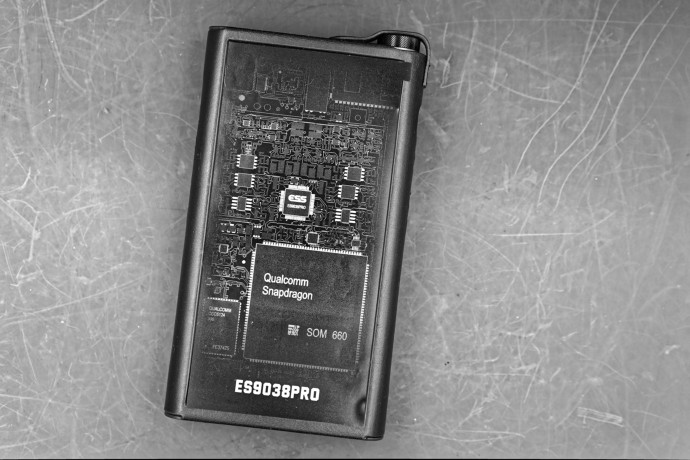 The FiiO M1X Series
Few players have experienced as many variations as the M11. Since its first appearance in 2019, this player has seen no less than five variances:
A good line-up, that only miss a true entry-level player like the old M9 in my opinion, but let's dig into the review.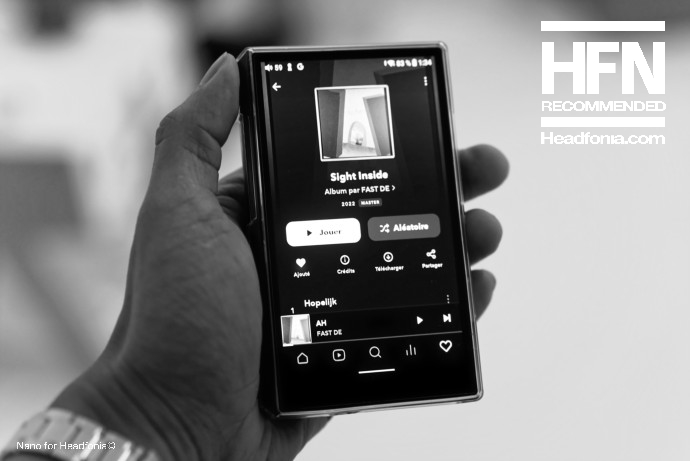 Design & Build Quality
Casing
For the FiiO M15S, the brand did a slight revamp of the original design. Sure, from afar, the difference could be hard to spot for the untrained eye, but not for anyone who owns or owned a M15 first gen. There's the new volume wheel of course – larger and grippier – that shifted from left to right; the blacked-out headphone ports, where the M15 displayed gold anywhere it could and, of course, the bigger screen (5.5" vs 5.15").
As usual with the brand, build quality is absolutely flawless, with no gaps and premium materials everywhere your eye can see, and your hand's touch. Front panel? Gorilla glass. Back panel? Same with the usual polygonal coated pattern. The case? Neat, CNC'ed, polished matte black aluminum with enhanced coating that gives that subtle, but delightful premium touch. Even the button were updated, as we'll see in later on.
Size-wise, the FiiO M15S gets even taller and wider than its predecessor – which wasn't small by any mean : 140mm tall, 79,4mm wide, 19,3mm thick and 345g on the scale. Dimensions that remains smaller than the M17, but don't be fooled, this is still a massive player and I had more problems fitting the player in my pockets, than my iPhone 13 Pro Max.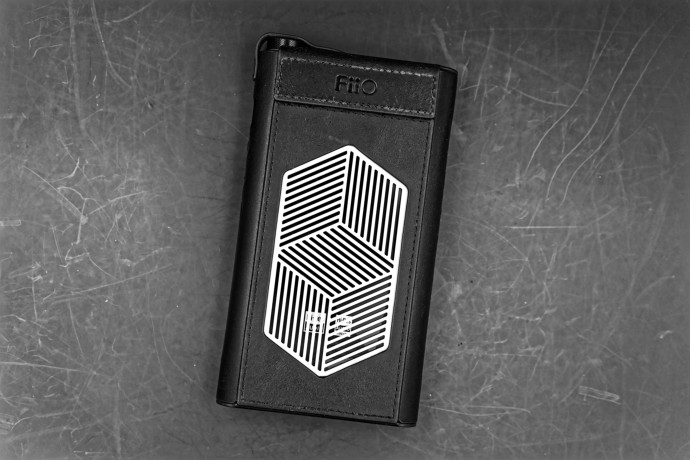 Layout
On first look, the FiiO M15S layout didn't change one bit, but as we'll see, those are welcome updates.
On the left side you have:
the classic power on/off button
prev/next and play/pause buttons
the micro-SD card opening (it's not a tray anymore!)
While on the right side you get:
the HOLD switch
a volume up / Volume down button
a multifunction button
At the bottom you have:
an USB-C port
the micro-SD tray (why not keep the good old port…)
And finally up-top you get:
a 3.5mm headphone/line/digital output, so you can connect your headphone, a headphone amp, or even a DAC,
a 2.5mm balanced headphone output, a classic
4.4mm Pentaconn balanced headphone output that doubles as a balanced line output, for amplifier like the Astell&Kern PA10
As stated before, all headphone outputs are now completely blacked out and if some will like this sobriety, others will prefer the classic gold-plated 4.4mm Pentaconn look. That said, the real updates here are:
the new Balanced output, which could be useful for anyone using an amp with the aforementioned port,
the new power up/down button, for those that prefer step by step increase/decrease, instead of the mighty knob
the convex shape of buttons, that make them a lot more confortable to use on the go
A very nice layout all-in-all, that fits directly in line with the M11S/M11 Plus new style. I like that.
Screen
With a bigger body, the screen is now naturally wider too.
And with a 5.5 inch wide IPS screen (0.35" bigger than the M15), boasting the same 16,7 million colors, "retina" 300PPI definition thanks to the 1280×720 resolution, and a 88% screen-to-body ratio. FiiO is proud to announce a borderless screen – if you omit the little black bar at the bottom of the player.
In addition to that, the screen remains in the top range with a large viewing angle, fast refresh rate, and vivid colors, boosted by Android 10 and a faster CPU (Qualcomm 660+), so if you want to get a better screen, you'll have to check out higher-end models like the M17, or the wondrous DX320.
Bundle
Inside the box
The FiiO M15S bundle is surprisingly complete as you can see with the picture. And this time, the player didn't come with an humoungusly big box nailed, hurray!
In the box you get:
the FiiO M15S
a premium leather-like case (a beautiful one nonetheless)
two USB-C cable (1x USB-C to USB-C and 1x USB-C to USB-A)
an USB-C to USB-A adapter
the DK3S dock for heat dissipation, now coming in two parts for simpler carry-on
one micro-SD card removal tool
a tempered glass directly applied at the factory
some documentations
So yeah, FiiO was pretty generous with this one. Big kudos!
The article continues on Page Two, after the click here
Page 1: about FiiO
Page 2: UI, Usage, Bundle
Page 3: Technical specifications
Page 4: Sound performance