This review is about the FiiO Q5S TC, the third version of the first FiiO Q5, selling for around $399 USD.
It's Black Friday today. Don't forget to check out our Audio Buying guide and make sure to enter our free Feliks Audio Elise ($1299) amplifier giveaway! If that's not enough, there also is our list with recommended gear HERE.
Disclaimer : the FiiO Q5S TC was sent to us free of charge by FiiO in exchange for our honest opinion. You can find it directly on their website, or your local retailer.
About FiiO
Founded in 2007, FiiO is a chi-if superstar. In a decade, they rose from a simple lo-fi manufacturer to a famous, brand, acclaimed by many, and loved by even more. From DAP to IEM, FiiO covers almost all range of products, but it's all thanks to the DACs and AMPs that we are aware of them now.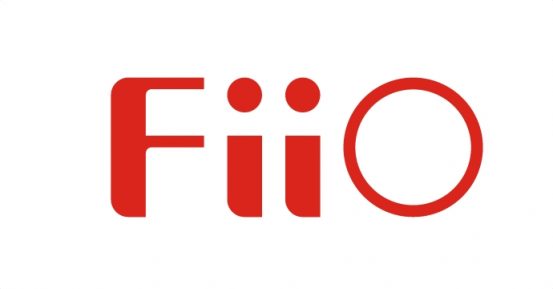 So today, we are going to review the FiiO Q5S TC, the third iteration of FiiO's flagship DAC/AMP
The FiiO 2020 DAC range
Like other manufacturers, FiiO revamps their products range each year. That can either be all-new models, or just an upgrade from the previous design, much like Apple with their iPhone. Let's take a quick look before we dig into the review!
FiiO Q3
The FiiO Q3 is the new entry-level DAC/AMP from the brand. Visually it's a slight evolution from the previous Q1 Mark II, especially compared from the time when the brand moved from the first Q1, to the Mark II. Thankfully, it remains perfectly up-to-date, with its clean unibody shell, and provides THX-AAA + AKM AK4462 performances, through 2.5mm and 4.4mm outputs.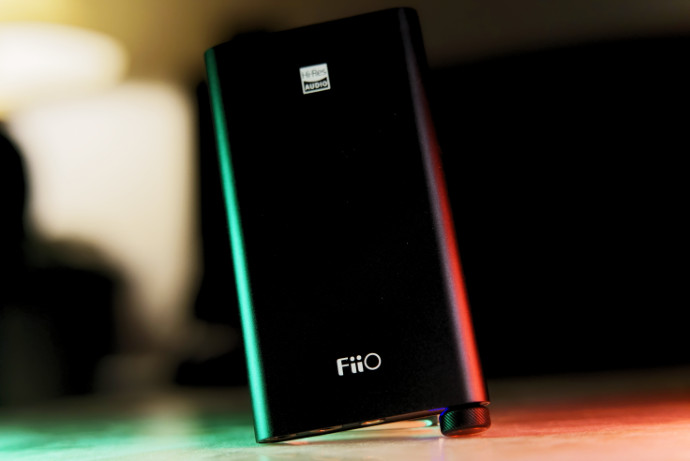 We reviewed that one a few weeks ago, and here is an excerpt:
"Unsurprisingly, the FiiO Q3 is excellent in almost every regard. It kept everything we liked on the Q1 Mark II, and pushed things even further. It sounds even more spacious, packs enough power to drive my good old planars, and whatever the source, I was able to connect the DAC hassle-free."
FiiO K3
The FiiO K3 is a small desktop DAC/AMP which, sadly, doesn't seem as popular as the other models, despite being one of the best models in this price range. It's USB-powered, supports USB1.0 and USB2.0 mode for versatility, and gets FiiO's excellent ADC scroll wheel. Inside, you'll find another AKM AK4452 chip, paired with OPA926 op-amp, for surprisingly good performances.
We also reviewed that one a few months ago, and here is an excerpt:
Let's cut to the chase, I wanted the FiiO K3 to be good… and it is. It's so versatile, allowing you to plug almost anything to it on your desktop. It's powerful enough to drive classic headphones and if you plug another amp to the line-out, it's just brilliant. It's a carefully designed product that had to be at least as good as its previous iteration, but the K3 is better in every way.
FiiO K5 Pro
The FiiO K5 Pro is the beefier version of the K3, made to fit high-demanding headphones. It ditched the previous micro-USB-dock-station located at the top but got his own DAC chip in exchange.
On paper, it's an excellent device, with three digital inputs + line in/out and full 768kHz – 32bit support, plus DSD. But we didn't have the chance to try it yet, so maybe next time! Pretty please?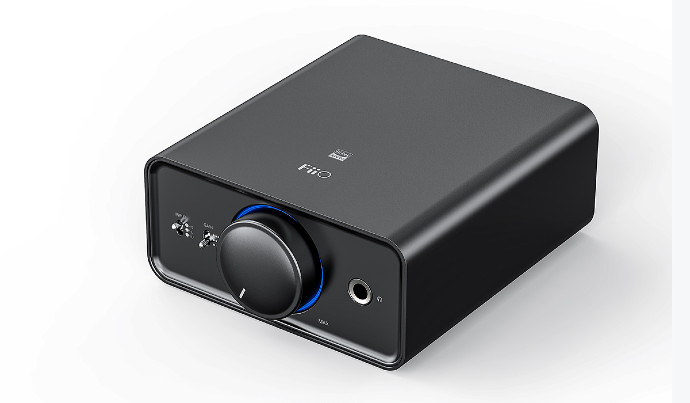 FiiO Q5S TC
The FiiO Q5S TC is the newest version of the brand, an affordable-high-value portable DAC/AMP. It shares the same main body we found in the previous Q5S, which was already a small evolution compared to the Q5, but enjoys many improvements too.
Good news, this is the one we are going to review today, so let's get to it.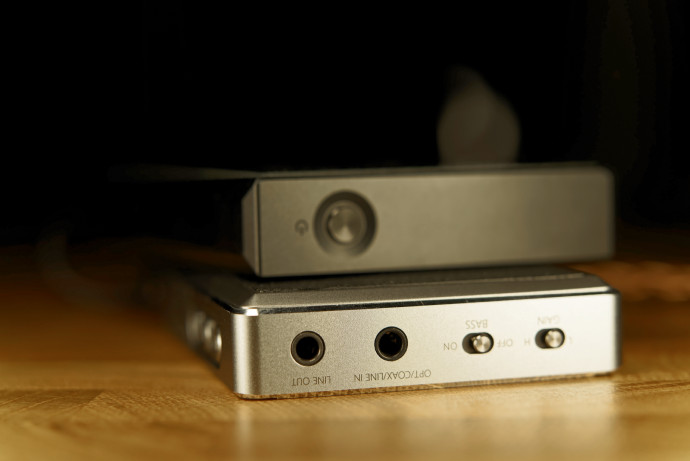 The review continues on Page Two, after the click HERE or by using the jump below.