We continue our $50k gear giveaway with the Auris Audio HA2-SE tube amplifier. Just keep reading and enter the giveaway!
Last week's Winners
The Pro-Ject Audio Systems Stream Box S2 Ultra amplifier giveaway was fun to do and the winner will really enjoy the unit, but there can be only one winner.  EDIT: it turns out the winner already won an amp in the Meier giveaway and as such the Pro Ject audio prize will not go to him. We have selected a new winner at random, unfortunately I can't reset the giveaway application but the new winner is Rolando Delgado from the USA.

Number 24
As promised and explained earlier, we'll be doing a year long of weekly giveaways and last September was the start of our 52-week celebration. For this twenty-second unit of the biggest audio giveaway the world has ever seen, we're giving away one Auris Audio HA2-SE Tube amplifier worth $2350USD!! This amazing, award winning amplifier can become yours and all you have to do is … sign up and leave a comment. Any comment is good but let's keep it entertaining and comment what what headphones you'll be using this amplifier with.
But first, let's look at Auris Audio and the HA2-SE tube amplifier.
About Auris Audio
Lately Auris Audio has also been touring with the Head-Fi Canjam shows all over the world and the Serbian brand has become very popular in the personal audio market in a very short time. When I covered the HA2-SE back in 2017, Auris wasn't as well-known yet in the personal audio segment but after our reviews and Auris' presence at the different shows, everyone seems to know about Auris Audio. That's a very good thing and of course if you make great products, word travels quickly.
Auris Audio was founded in 2013. Their mission is to fulfill the desires of the most demanding audiophiles and delight both listener's ears and visual senses. Auris Audio puts tubes first, and how I like it. Now Auris Audio doesn't only make headphone amplifiers but they have full product line-up with speaker amps, speakers, pre amps, DACs, and even more.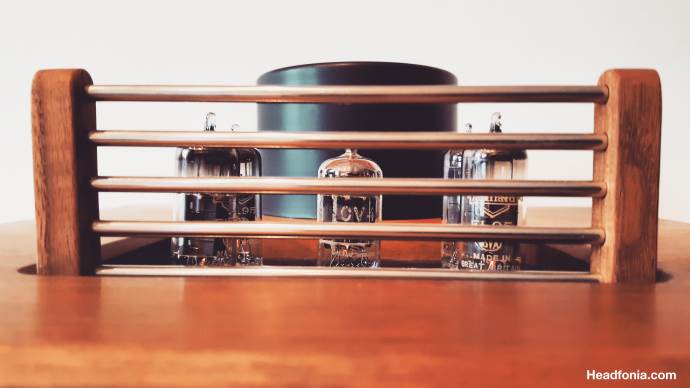 So far we have reviewed their HA2-SE, Headonia and Nirvana amplifiers. Both the HA2-SE and Nirvana won one of our yearly awards and the Headonia still holds its spot on the Best Amplifiers list. In the coming weeks Auris Audio will be launching a new entry tube amp named the Euterpe. So keep your eyes open for that one.
The HA2-SE Tube Amplifier
A wonderful amplifier which received our Best of 2017 award. It sounds balanced and transparent with great clarity and precision. The HA2-SE delivers a smooth and warmer tube sound which is very musical. It's clear to me this amplifier far outperforms its price, Auris Audio could easily charge double for this amp but I am glad they aren't (yet).
The lucky winner will get his amp shipped directly from Serbia with the stock tubes. Auris Audio will cover the shipping fee but neither Auris Audio or Headfonia will cover any other expenses such as VAT, import fees, tax, etc. This is all the winner's responsibility so if you're not up for that, it's best not to enter. Auris Audio also won't lower the amplifier's value for shipping.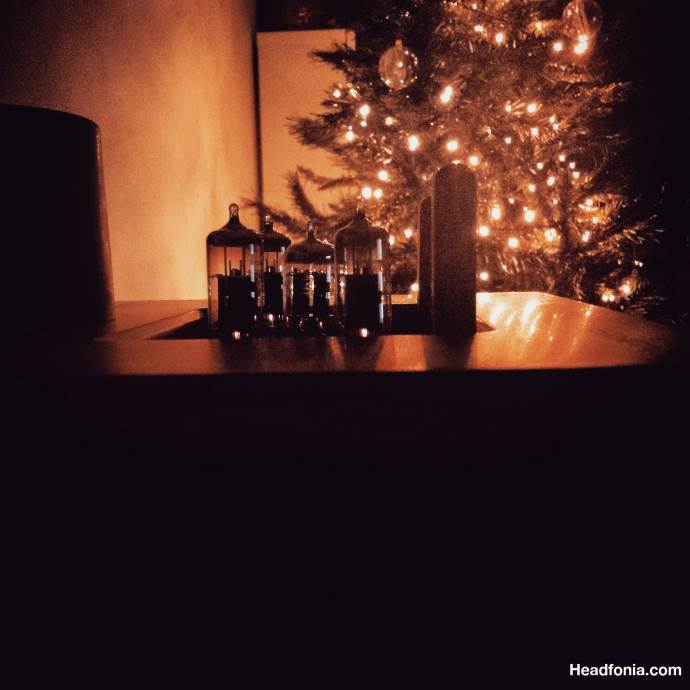 In order to enter the competition you need to do the following steps:
Fill out the form on the page linked below. Use a real email address as this is the address we will use to contact the winner
Leave a comment on this post you're reading here. Preferably telling us what headphones you'll be using with it. (Though you can comment anything to enter.  This is just here cause one reader didn't understand this and went a bit crazy)
And while you're at it like the Auris Audio and Headfonia Facebook pages HERE and HERE, if you haven't already.
The winner will be chosen at random out of those that completed all 2 steps!
After signing up you'll get a personal link to share. For each new participant that enters via your personal link on Twitter, Google+ or Facebook, etc. you get an extra chance to win!  Make sure you share/use the referrer link! By entering the giveaway you agree to the rules shown under the "ENTER" button. 
Participants will be contacted by email after subscribing, so by participating all entrants also accept us to email them. Do check your spam folder, but if you didn't get an email you're still entered. (Gmail addresses receive it slow/late! Don't request us to check your entry)
The winner of the HA2-SE will be announced next Monday as usual. That means you have till Sunday evening to enter the Auris Audio giveaway!
Thank you Auris Audio for doing this with us! Good luck to everyone!
TO ENTER THE GIVEAWAY, leave a comment below and then , CLICK HERE:
https://www.headfonia.com/giveaway/giveaway-24-Auris-Audio-HA2SE
GOOD LUCK