2014 draws to a close. Another 12 months have passed under the bridge. In 2014, we published 88 reviews. It's been a busy year. A good year.
Lots of things happened in 2014: Mike left us to run his shops in Jakarta and I, myself, took over with the help of Nathan (the guy from ohm image). We improved the site performance a lot and I think you'll agree: we've done good job. At the rate we're doing reviews now, 2015 should be the biggest review year since Headfonia started back in 2009.
Our Back to the Future column has picked up steam. Nostalgia is strong with audiophiles. Well, we're planning on expanding things a bit to help you make better-informed choices. That's as much as I will say for now…
2014 also was the year in which we started doing new giveaways. We had a big Hifiman and V-MODA giveaway and we gave a way a dozen of T-shirts on our Facebook page. More of these giveaways are planned for 2015, so keep checking Headfonia 😉
Top Products of 2014
It's always hard to pick the top products after having listened to so many good sounding gear but here are my top products of 2014:
DAP:
We saw a lot of new portable players this year, the portable market is growing fast. The new thing is that customers also want to use their portable gear at home in a desktop setup. The result is a new wave of DAPs that are more costly but that produce incredible Hi Resolution sound. Three of them really caught my attention: the iBasso DX90 and the Astel&Kern AK240/120ii. Price-quality wise the DX90 just has to be the number one DAP of the year. If you don't look at cost, the AK120ii/240 take the first spot.
Portable Amp: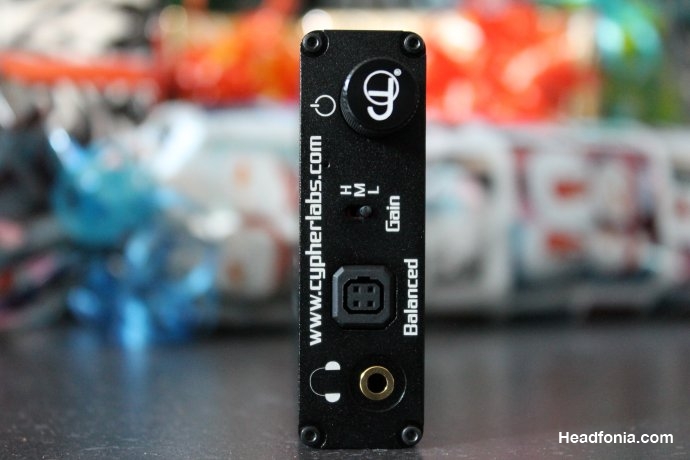 This is an easy one for me; the best portable amplifier I reviewed this year was the CypherLabs Duet. It has power, finesse and is built well. Sound stage, detail, musicality: it's all there.
DAC:
The DAC that impressed me most was the Canadian Resonessence Labs HERUS. It's incredibly good sounding and it's so small it's hardly believable. I'm looking forward to reviewing the new Herus over the next few months
Amp:
I haven't reviewed it yet but to me the Auralic Gemini 2000 was the best desktop unit I had the pleasure of listening to this year. Gorgeous sound and design in one.
Headphone:
There are a lot of contenders in this category: The Fidelio X2, LCD-XC, NAD Visio HP50 and the Hifiman HE-400i just to name a few. Ultimately, the headphone that has given me most pleasure and quality is the Hifiman HE-560. I was sad when I learned Hifiman was terminating the HE-500, it being one of my fav headphones of all time. The new HE-560 however made more than up for it and while they are very different sonically, I absolutely love the HE-560.
IEM:
Lots of good universal IEMs were released this year. The IEM market is extremely hard to keep up with and the IEM that surprised me most is a custom one: The Cosmic Ears CE6. For only a fraction of what all the other CIEM companies are charging, CE delivers an incredible 6 driver unit with a big sound. Do look out for our upcoming CIEM reviews though, there just might be a real challenger in there…
Portable Headphone:
I'm not a big fan of portable headphones, especially not the on-ear kind. Those of you who have read my V-MODA XS review know I liked it a lot but the best on-ear portable headphone for me is the Beyerdynamic T51P. An affordable well-built unit with big sound in a small package, it's close to perfection.
2015
2015's Agenda is already quite full for the first semester and you can expect reviews of the HERUS2, Fiio E17K, Soundmagic, Violectric V281, Beyerdynamic A2, Charleston, Inear S4, Rhines Audio, Rockjaw, Lehman, ALO…… and many many more. I can't wait for 2015 to get started.
Thank you all for reading and supporting Headfonia.com, do let us know if you have any suggestions or comments. Finally I'd like to thank our site advertisers who make it possible for us to keep running Headfonia.
Nathan's view on 2014 is on the next page
Happy New Year!