Yagiz – Senior Writer
Hello Headfonians!
I hope you had a pleasant, healthy and worry-free year. We have witnessed exciting developments in the audio industry this year and I am very happy with the rapidly increasing performance of DACs and AMPs. We have also seen the LDAC codec being adopted in wireless IEMs and I expect it to become even more widespread in 2023. Although the number of options in wireless products has increased compared to last year, I think there is still a lot of room for improvement, performance-wise.
This time last year I mentioned that I was hopeful for 2022 and hoped to see a few high-performance options in the wireless IEM category. Noble Audio's FoKuS Pro and 1More's Evo have partially fulfilled my wish. In 2023, I hope to see even better wireless products and even more successful DACs. Now I would like to leave you with my selection of this year's "best" devices. Like last year, the competition was fierce and it was very difficult to determine the absolute winners. Lastly, I wish you an extraordinary year and hope that all your endeavours are full of satisfaction and fulfilment.
Best DAC & AMP – High-End:
FiiO K9 Pro ESS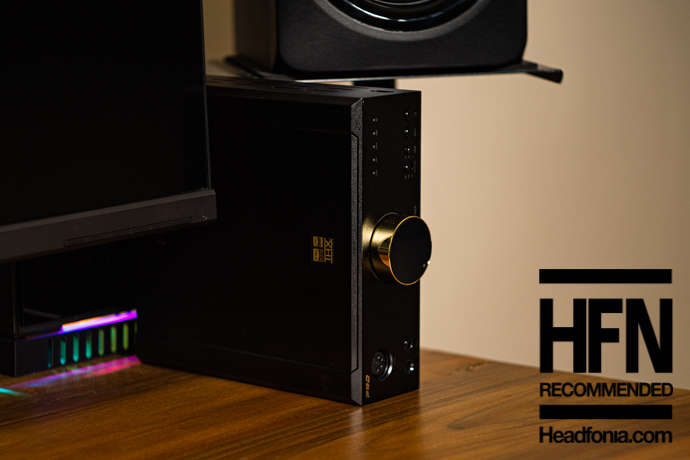 From the review:
This is where I fell in love with the Fiio K9 Pro ESS. It offers a top-of-the-line level of transparency, resolution, and detail retrieval while sounding organic with nearly all my IEMs and full-size headphones. The K9 Pro ESS is a very impressive DAC & AMP and FiiO nailed almost everything about it. I can see many reasons why FiiO has managed to build such a successful device. It is clear that FiiO went through a long and painful R&D process to ensure the success of the device. Every component used has been carefully selected and no expense has been spared. I'm very happy to review this device and if you're looking for a feature-packed desktop DAC & AMP under the $1000 mark, I highly recommend giving the FiiO K9 Pro a try.
Best DAC & AMP – Best Value:
Topping DX5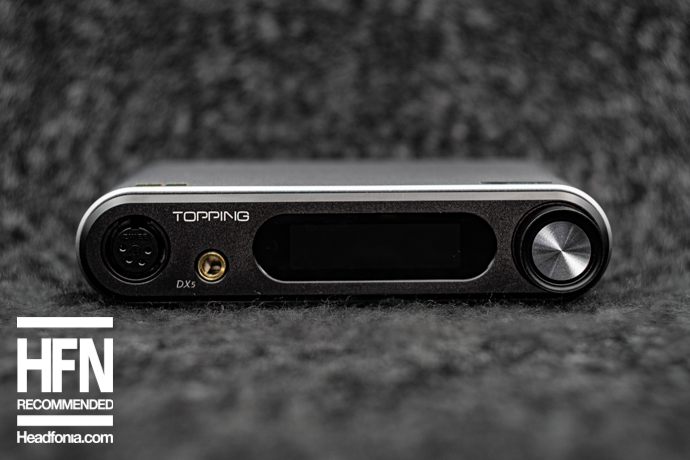 From the review:
The Topping DX5 is a technically advanced DAC. I can easily say that the DX5 is one of the best dacs I've ever heard on my audiophile journey. It offers fantastic PRaT and dynamism. It features a wide soundstage with ample space between instruments. It offers precise positioning of instruments, a colorless approach to the sound and it has a clean, realistic timbre. The separation and layering are great as you would expect. Pair it with a decent headphone or an IEM, and you've got yourself a killer combo.
Best Stack:
Topping E70 & L70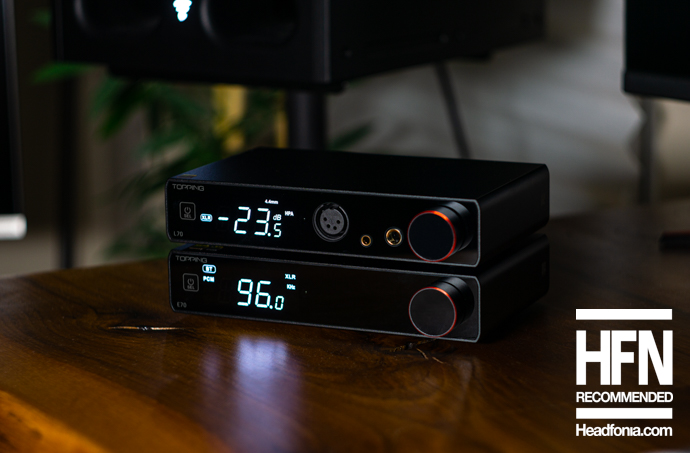 From the review:
The Topping E70 & L70 are an impressive duo and Topping seems to have thought of everything. With improvements based on user feedback, it's safe to say that this is a uniquely excellent option in this price range. Versatile enough to serve multiple purposes and fit easily into many setups, this duo delivers the performance we've come to expect from Topping in terms of build, design, and sound quality.
Best IEM – Best Value:
Yanyin Moonlight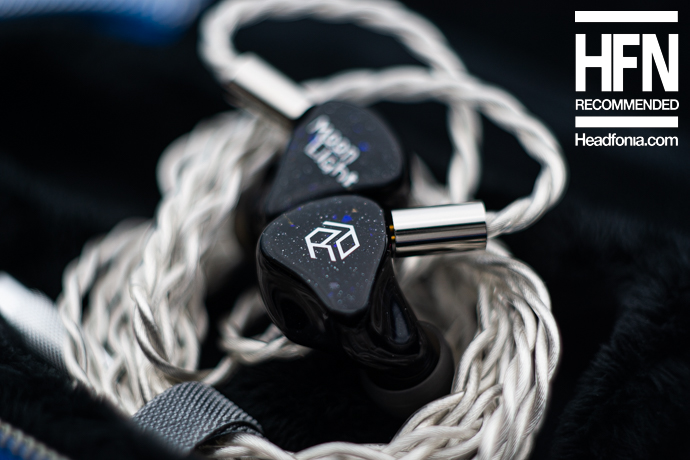 From the review:
The Yanyin Moonlight is a musical and detailed tribrid IEM that managed to impress me with its technical prowess and resolving delivery. I would like to congratulate Yanyin on its successful product line-up. The material quality and the grade of craftsmanship are impressive and Yanyin entered my radar nice and quick.
If you are after a tribrid that is capable, detailed, and musical at the same time, be sure to try the Moonlight as it might be the droid you are looking for.
Best Wireless IEM – High-End:
Noble FoKus Pro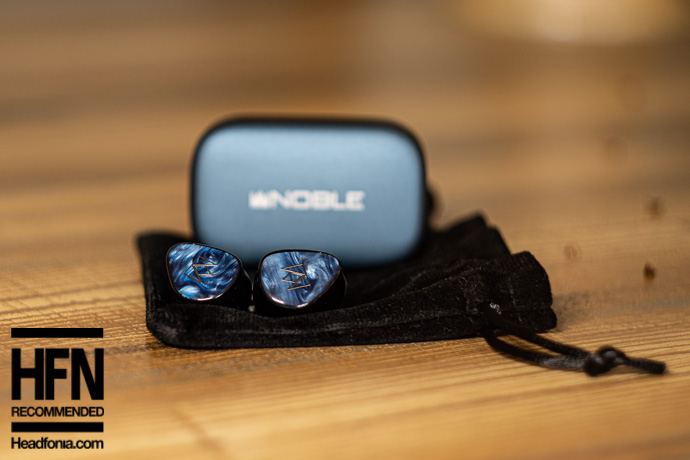 From the review:
The Noble Audio Fokus Pro is truly an incredible device. In addition to being the best TWS earphone I've heard in terms of sound quality, it is a solid candidate to be the industry leader in material quality, craftsmanship, and design. In addition to these, the FoKus Pro offers a stable connection, has relatively low latency, and supports aptX adaptive.
If you're in the market for a solid, audiophile-focused TWS earphone and have no budget constraints, I can easily recommend you to try Noble Audio's FoKus Pro. I want to award the unit with HFN Recommendation, it deserves the crown.
Best Wireless IEM – Best Value:
1More Evo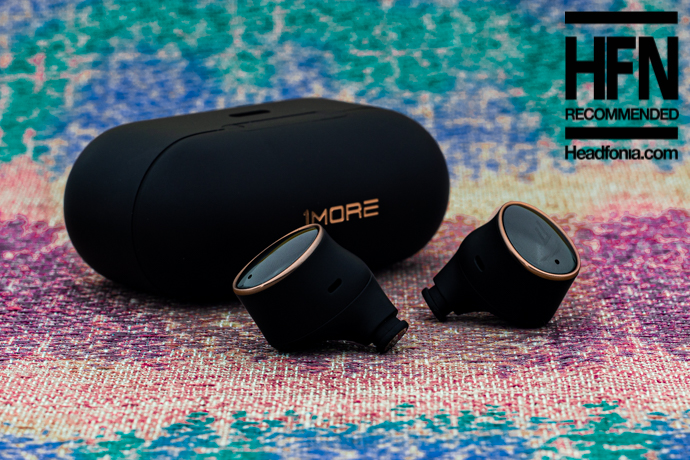 From the review:
The technical capability of the 1MORE EVO is impressive, especially for its price bracket. The EVO has a dynamic, vivid signature with the increased fun factor, making it quite easy to listen to. The EVO is a good all-rounder and its tonality being on the sweeter side works well with many music genres.
Best USB DAC/AMP Dongle:
Moondrop Dawn
From the review:
After Moonriver 2, Kato, and Variations, I had big expectations for the Moondrop Dawn and it is quite pleasing to say that my expectations were met. The Dawn offers excellent sound quality, and great build and design. It has a compact and portable form factor and has enough juice to drive almost anything you'd need on the go.
And now on to the personal awards of Nano on the next page! CLICK HERE.