In this article, we review the Hidizs AP80 Pro-X Copper Edition, a limited edition of their top-seller DAP, available for just €/$269 Euro/USD.
Disclaimer: the Hidizs AP80 Pro-X Copper Edition was sent to us, free of charge, by the brand in exchange for our honest opinion. 
About Hidizs
Founded in 2009 by Tamson Tan, Hidizs offers a full range of DAP, DAC/Amp, and IEMs that share the same DNA: good sound for an affordable price. And if their first model, the AP100, was one of the quirkiest/haunted devices I ever held in my life, it remained a solid alternative to FiiO's or Shanling's players, for a lesser price.
Then, for their second-generation player, the AP200, the brand decided to launch a Kickstarter, which appeared to be quite successful as Hidizs managed to raise no less than $280,000, with 943 backers. A great success that pushed the brand in a whole new direction, where each new product was crowdfunded: AP80, MS5, or the new S3Pro.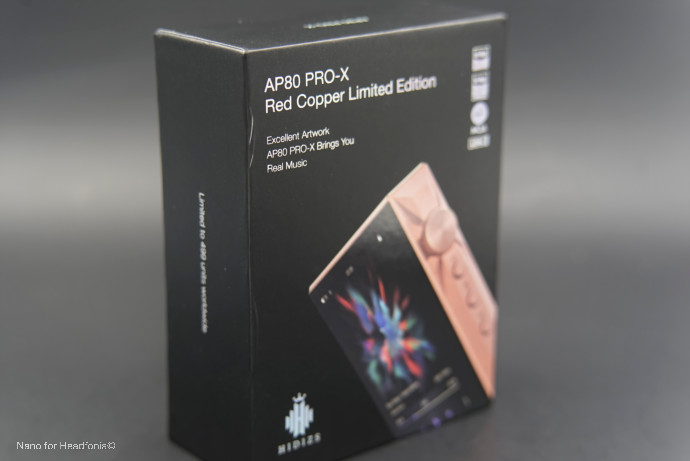 All that led to a complete overhaul of their range, reinforced by the chip shortage. And today, the best-seller of the brand isn't a premium player like the DX320, or the M11 Plus ESS, but the surprisingly small-but-mighty AP80 Pro-X. A player that we reviewed a few weeks ago now and praised for its excellent price/quality/portability ratio, even more, when paired with the DH80, the corresponding amplifier.
But, Hidizs decided to go the extra mile, taking inspiration from the likes of Astell&Kern or Cowon, and gave the AP80 Pro-X a special edition with… a copper body. Is there any difference apart from the look? That's what we'll try to find out today.
Design and build quality
Casing
Let's begin with the obvious novelty here: the copper case.
Like sports cars, manufacturers are now offering limited editions of their players, and Hidizs makes no exception with the AP80 Pro-X. So, instead of the usual aluminum case that I found quite impressive already – especially for a sub $200 player – this DAP now comes in glorious red copper.
On paper, this material offers better heat dissipation, stronger electrical conductivity, and higher density, which are nice features for an audio device, even as small as the AP80. Now it remains to be seen if this makes a real difference, but that's why we're both here no?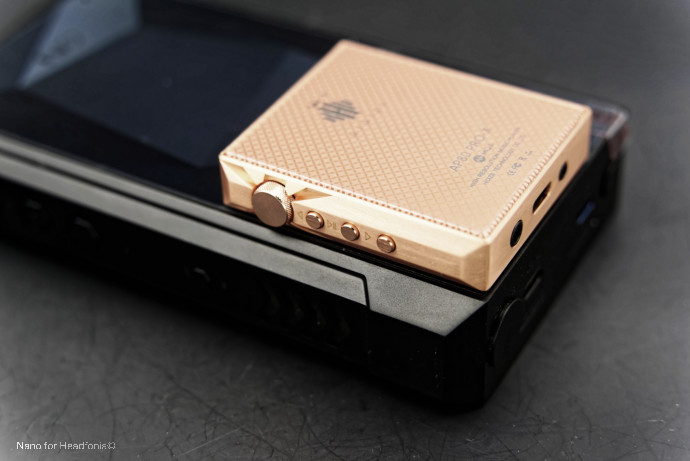 Build Quality
Again, build quality is impressive, even more than before thanks to various upgrades like smoother edges, better polishing and a magnified X-form. If, from afar, those look like subtle improvements, this really makes a difference and pushes the Hidizs AP80 Pro-X into an upper range, compared to the classic model.
Unfortunately, no DH80 copper edition has been announced yet, and combining the new DAP with the amp doesn't look pretty, at all. Still, for the price, this remains a solid piece of work, and knowing that's a limited run, I'm quite happy to get one for myself! 
Screen
Same player, same screen.
Hidizs didn't touch the 2.45" IPS touchscreen and maintained the same 480×360 resolution,  still provided by Samsung, that allows you to navigate through the player menu. And if the screen bezels could be a hindrance for bigger players, this isn't the case here, as they completely blend with the screen.
The real news here? A colorful background, exclusive to this player, with shiny vibrant colors, that reminds me of the one found on the iPad Pro, when it came out.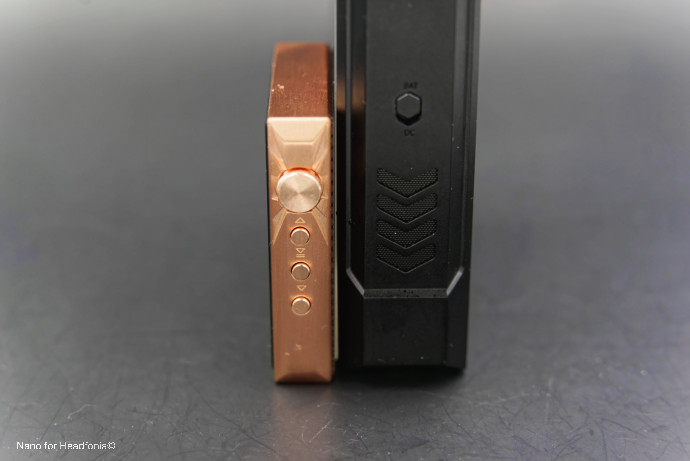 Specs and bundle
Specifications
Apart from the outer look, the new Hidizs AP80 Pro-X Copper Edition didn't change compared to the original one.
You get a set of ES9219C DAC, a chip that was recently released on the market, featuring nice specs like: 
full 16/24/32bit PCM decoding
up to 130dB of SNR and 121dB of DNR
ultra-low consumption in idle mod
THD Compensation + Analog THD removal (ATR)
As usual, you can top that with 32-bit HyperStream III architecture + Quad DAC Technology, and you get a very versatile chip, which will deliver – at least on paper – an insanely high level of quality.
And, on top of that, the brand paired the DAC with a new FPGA chip, ensuring bit-perfect playback for PCM and DSD sources, thanks to its emulated master clock and clock jitter. A feature we're seeing more and more frequently nowadays, for good reasons.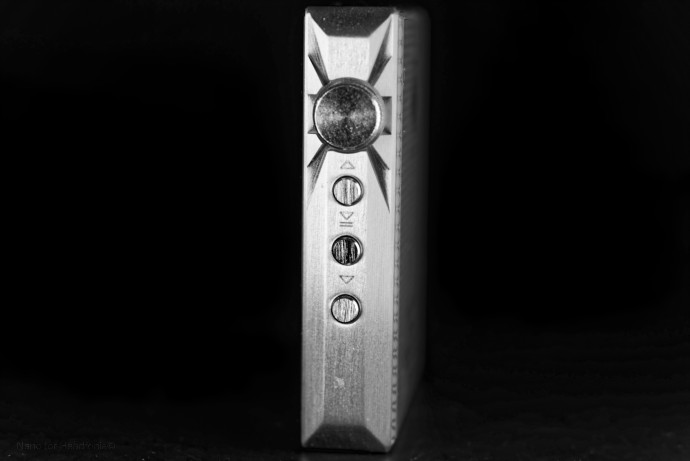 Inside the box
The Hidizs AP80 Pro-X Copper didn't change either
In the box you will find :
the Hidizs AP80 Pro-X
an USB-C to USB-A cable
an USB-C to USB-C cable
some screen and back protection
Let's see how it works now.
The article continues on Page Two, after the click here