Aune
It's about time we start covering Aune gear again and with their new S6PRO that will surely happen
If you get the chance to try the HD800 on the S6PRO, do it. It's one of the few amps that the Senn really loves, an excellent combo.
But hey of course also still have the lovely portable gear.
Aurender
It's been quiet around Aurender for us but now they're back with this all)in-one unit. One to keep an eye on.
Auris Audio
The Serbian Auris was one of THE brands of the show and that's no surprise with all their award winning gear
From left to right we have the : HEADONIA – NIRVANA. But they didn't only bring headphone amps, but also speaker amps and speakers
The Euterpe finally saw its Europe debut and we can only say that Auris has done it again. Design (headphone stand), good sound from the tubes, a good Sabre DAC and a low price: what more can you ask for?
Bugatti
The Chiron was the weirdest speaker enclosure at the show
Cables
And of course there were more speaker cable, power chords and interconnects you can dream of. There also were snakes.
Campfire
They were there as well, but I only checked out this huge yellow IEM
Cayin
One of the best booths at the show with so much gear for both portable and desktop use
The Cayin amps could also be found all over the show, like at Meze's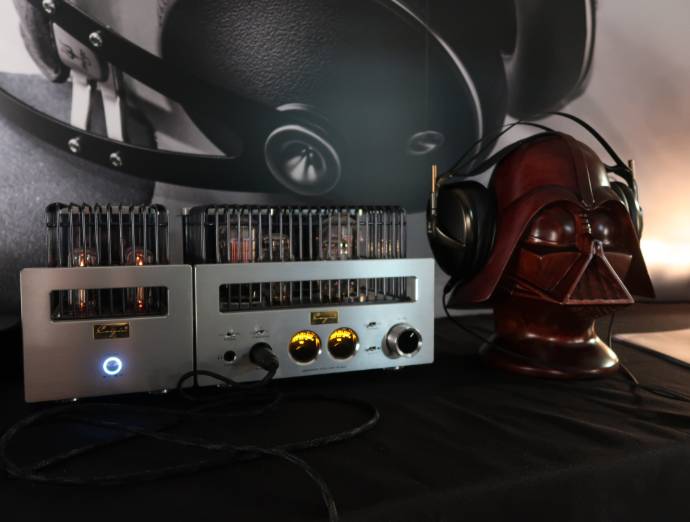 More of CAYIN and the other brands, on the NEXT PAGE