Today we share our full review of the $169 USD priced Kinera Idun Golden (2.0) Universal Hybrid IEM.
Disclaimer: The Kinera Norn was provided by HifiGo. You can purchase it here.
Entry Level Hybrids
As technology becomes cheaper and more reachable each day, we see new hybrid IEMs with relatively more affordable price levels. These IEMs offer good performance for the money. Some companies are pushing all the time to offer great value with their hybrid offerings, and Kinera is one of them. Let's see how this one performs.
About Kinera
Kinera operates in China under Yutai Electronics, which was established in 2010. This electronics company has the determination to develop a new generation of high–tech products for the consumer market.
Our goal is to bring the most valuable earphones to the market.
I have written lots of Kinera reviews. Take your pick; Idun, Odin, Nanna, Freya, Baldr 2, Norn and counting. Kinera loves to give the model names after mythology, and this one is no exception. Idun represents a goddess with golden hair in Norse mythology.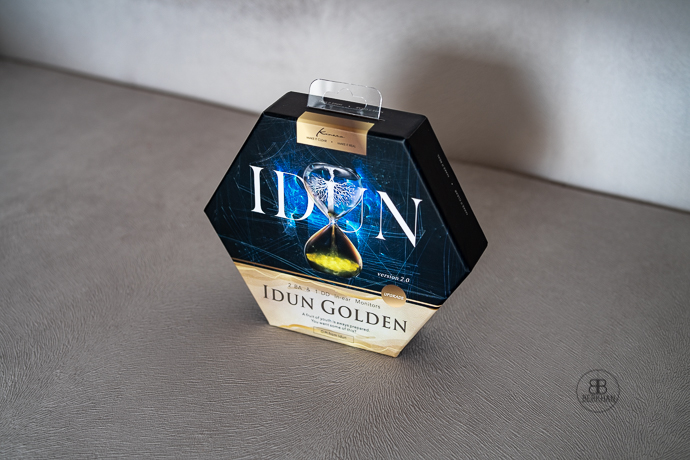 My all-time favourite IEM from the brand is the Nanna, and it's still on our  Best Universal IEMs page with its tremendous performance.
About Kinera Idun Golden
When Kinera started to be known in the audiophile community, there was a model named H3. That was a promising IEM but with lots of problems in tuning. Kinera knew this and they fixed the model with the first-generation IDUN, and it was indeed a pretty good IEM.
Now, we have the original H3's 3rd instalment; the Kinera Idun Golden (2.0). It is a hybrid IEM with one Dynamic Driver and 2 Balanced Armature Drivers. The setup is very common and well-known with many hybrid models beforehand.
The dynamic driver is a 7mm one and it comes with titanium coating, together with a PU composite design. This, as Kinera claims, is a custom-made DD. Besides that, two of the Knowles drivers are also customized, which are RAF-32873 and Kinera custom BTC-30095. It's nice to see the transparency about the information of the drivers.
The design is finished with a hand-painted special colour scheme, and I guess it represents the sun and its energy around. It looks great just like Kinera's late offerings.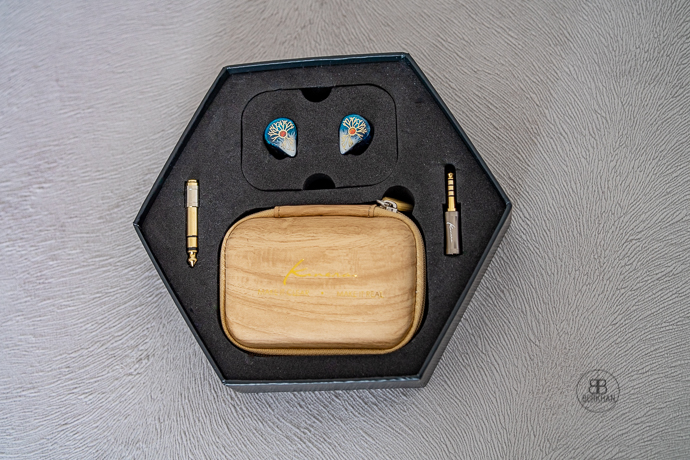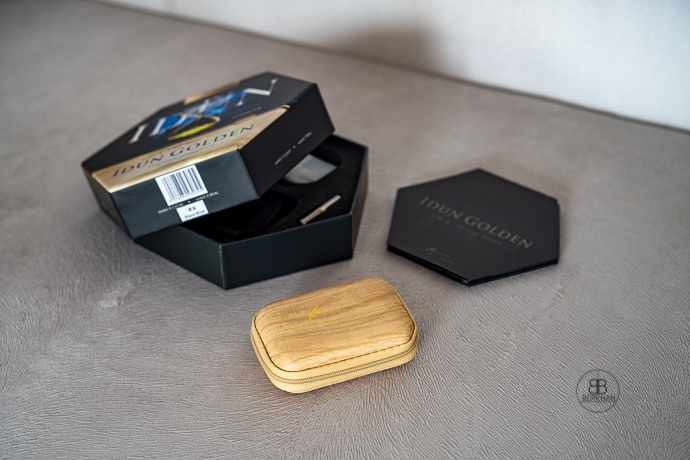 Packaging
In classic Kinera fashion, Kinera Idun Golden arrives with a hexagonal-shaped box. I like this continuation and as always, the box looks like a fine Swiss chocolate package at first sight. To me, the box and its content are more than satisfying for an IEM with this price tag. A truly impressive unboxing experience. I simply loved the fact that they retain this experience for every iteration including the lower-priced models like the Freya.
You get 7 pairs of silicone and 2 pairs of foam tips. Silicon rigidity is good and the foam tips also have good quality.
Apart from that, you have both 3.5mm and 4.4mm terminations. The great thing is, Kinera has come with a detachable jack design. So you can plug in both terminations depending on your source. This is great stuff indeed. This time you don't get smartphone USB-C adapters like in the Freya though.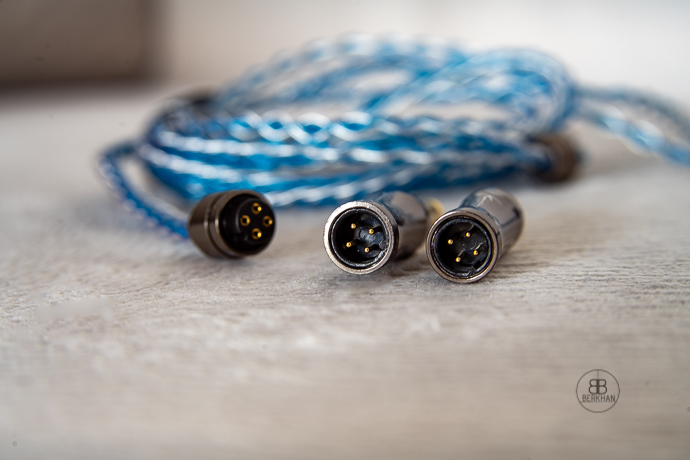 Carrying Case & Cable
The carrying case has a full gold colour with a simple design. I've seen this case with many IEM models, including Kinera's own. But to be honest, I liked the one that comes with the Freya more. However, the carrying case is just as aesthetic as the IEM itself, and it's very practical to use. It nicely completes this premium package content for securely protecting your IEMs. Very elegant and aesthetically pleasing. I just liked the previous one more with a round shape.
The cable is a similar one that comes with other models. Yet, the cables of Freya and Nanna were a bit better to me. They had that wonderful copper wires with a lower profile structure. Yet, the blue details of this one also complete the overall design perfectly. It's good the see this attention to detail. The ergonomy is still good with a soft and flexible core, and connectors sit in slightly recessed socket areas. So build-quality wise I don't have any concerns here.