Build, Design and Fit
Kinera Idun Golden is a gorgeous-looking IEM with a very impressive look. The shape is identical to other models in their portfolio, and it has a small form factor. Once again, the colour scheme is fantastic with the red core and golden details around it, on a blue chassis and details. What an excellent design. And I like the fact that one of the golden curves is actually the Kinera logo itself. Nice detail.
Kinera claims that these shells are hand-painted which to me is even more impressive for the price. As I understand, these shells are 3D printed but technicians apply that marvellous paint and colours onto the shells. The result is simply great and especially the face-plate area is outstanding. The build quality is satisfying and quite impressive with a seamless transition and an integrated nozzle structure. There's nothing to worry about here.
The IEM has a two-bore design the tips hold nicely on the nozzles. These tips are excellent for a rigid and secure fit. The Idun Golden has a very nice shape for most ears. It is not large and that helps to get a very comfortable fit. The package provides a lot of tips to choose from and I'm sure you will find the best pair for your ears. I recommend the "balanced" tips.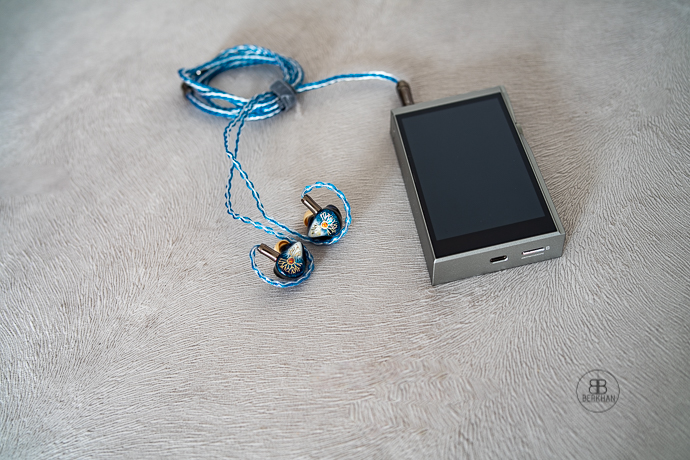 Sound
The Kinera Idun Golden has a nice sound performance for the price. If you don't have the budget to go with the mid-fi models, you can get the Idun Golden. Kinera is improving every year with better and better IEMs. Models like the Nanna and Idun (1.0) were a good success for their respective price points, but let's see if the Idun Golden continues to impress in its particular range.
The Idun Golden sounds clean, well-balanced, neutral, and lean. It has a moderate kick and rumble in the bass, a sufficient quantity in the treble region with a smooth approach. The mids however, are the star of the show. The overall presentation is very crisp, quick, and very resolving with good transparency. It's a clean-sounding IEM with good PRaT.
Bass
Lows are impactful, but it's not a bass head IEM by any means. It is surprisingly quick with good decay and recovery though. It is more focused around mid-bass but you have a nicely controlled and textured bass for this price. The bass overall is not muddy or boomy. This custom dynamic driver does not actually behave like other dynamics that we're accustomed to. It's very quick for a dynamic driver without any over the top rumble or presence.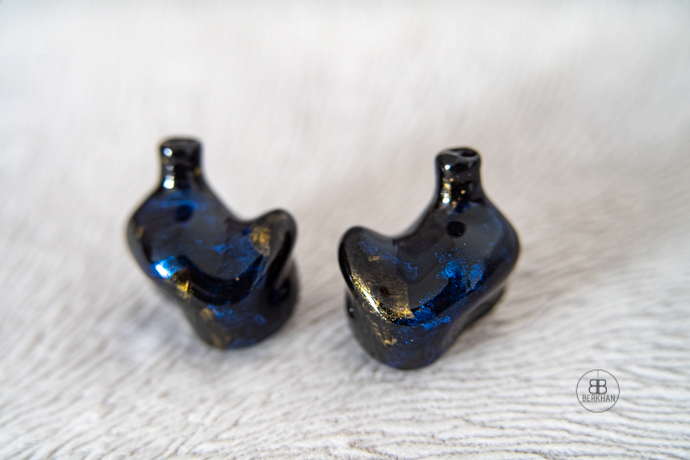 This driver has very good control and it's actually closer to a BA driver type of bass than the classic DD response. Of course, it's not the same as a BA driver. It still has a bit more punch and rumble than that, but lows are not as fat as I expected, and they're certainly not overdone. This has been a nice surprise overall. Bass has excellent texture and richness. The sub-bass area does have a good definition as well. Overall this custom driver is an excellent piece of work and I absolutely loved the bass response.
Overall I found the bass tuning to be pretty well and it's I think a great all-rounder bass. You can enjoy Idun Golden's bass from Jazz, Classical and Alternative to Pop, RnB, and EDM.
Mids
Mids are quite neutral, but with a good definition. The instruments sound breathy, the vocals sound realistic and full, with a creamy and smooth nature. The transparency is not the best, and it's not the most detailed, but it makes up for it with a beautiful organic timbre. This IEM is built to give a smooth musical delivery, and it certainly impresses on that part. What a lovely mid-range.
Note size is quite good as well, so this is a great IEM for natural tonality lovers. It has a well balanced mid-bass region so you have a realistic note size for every instrument. So I found the mids to be very musical. The resolution in this area is very nice as well, although not mind-blowing for the price. Mids have good detail and a good amount of air and space. They're also nicely defined and full-bodied. Overall a very audiophile oriented mid-range with excellent authenticity and realism.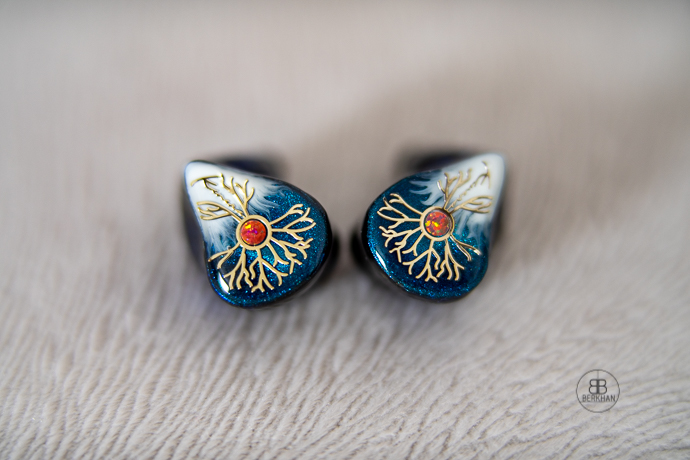 Treble
Treble is not extremely impressive. In fact, the first generation Idun has a more sparkling and detailed treble. But the Idun Golden has much better coherency and balance. So the treble in this model is smoother and very easy to listen to. The extension is nice, and the treble resolution is good. But these two aspects are not hugely impressive. I think the high-frequency range is not the best part about the Idun Golden, but I've found the delivery more cohesive, neutral and balanced, unlike the first generation.
The whole lower treble region is not overly boosted to improve overall clarity, and it certainly is not aggressive. The treble is under control and it's not fatiguing or prone to sibilance, but it's still just a tiny bit bland and plain to me.
If you're a treble-head you might find yourself a bit bored after a long listening session because it's not bright or sparkling at all. It all comes down to the preferences here. If you're after a highly musical IEM with great body and warmth, then this is one of the best options under-200$. If you want more bass and treble, then something like the Thieaudio Legacy 4 might do the trick.