Technical Performance and Sources
The sound-stage is impressive in width, thanks to the amazing treble response. But it's only fairly good in terms of depth. However, that is still good for its price bracket so I can't consider that as a minus. Layering is good with plenty of separation and resolution overall. The IEM has excellent separation, and I consider that as its strong suit in terms of technicalities. The level of detail is one of the best at this price for me, and the background is black and stereo imaging is very good, although it's not at the same level as other TOTL gear.
Tonality is very successful and the Kinera has excellent ability to reproduce the instruments with air. Cymbals also have great extension and considering the overall spaciousness of the IEM, this combination is some killer material.
The Nanna has a 60 ohms impedance so it's a bit more difficult to drive than most IEMs. However, it's not like over-ear headphones so if you have a fairly good DAP, then it's not an issue whatsoever Just select the high gain setting on your DAP or DAC/Amp. For me, the Nanna works well with every device as it doesn't change the recording too much. So source matching would come down to your personal choices. Just use the DAP that you like and you're OK. With every device I threw at it, it sounded beautiful.
Comparisons
ODIN was the previous flagship IEM for Kinera with an 8BA setup. They're quite different IEMs though. The ODIN has a warm tuning with a very smooth approach. It is a wonderful piece of equipment to get lost in the music, especially in terms of vocals and instruments. In fact, that is the only area that they sound a bit similar. ODIN also has somewhat forward mids, especially in the upper section. So they share some traits there in terms of mid definition and timbre.
However, the Nanna is simply better in the treble region, hands down. The EST drivers put up a phenomenal performance here, whilst the ODIN retains a warm, laid back and smooth treble approach. The Nanna also has better transparency and resolution. So technically its a win for the Nanna. But I still go for the ODIN sometimes for a creamy sound with its special mids. I don't try to take anything away from it, but the Nanna technically is the better IEM.
Fusion is another example of a great tribrid design. There's 1 dynamic driver, 2 BAs, and 1 magnetostatic driver. And that magnetostatic driver is something, as I remarked many times in its own review. For the sound comparison, the Nanna has a heavier bass whilst the Fusion is leaner and more conservative when it comes to its bass quantity. Mids are more in your face with the Kinera, whereas the Fusion creates a deeper staging by creating more distance to the vocals and instruments. This factor makes the Fusion a bit more reference to me, as the Nanna feels more "fun" with its closer mids.
Treble is great on both. The Fusion has a slight edge in there because its treble feels slightly more natural and effortless. But the Nanna is no slouch in there, make no mistake. Both have great resolution and transparency as well. The Fusion has a bit better cohesiveness and control though, and as I mentioned it also has a deeper stage. If you're looking for a reference type of sound with a leaner and flatter signature, the Fusion is better for you. If you want punchier bass and a bit more vivid mids, the Nanna is for you.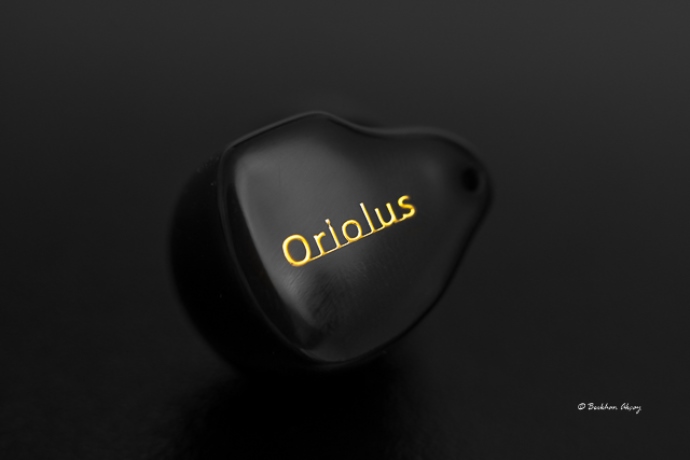 I know there are still people out there who use the Oriolus Reborn/MK2. So I thought this comparison could help them out if they're considering a change with a fresher IEM. Overall, the Oriolus has a bit more bass with a better definition for me. But this difference is minimal so if you like your bass to be rumbling and punchy, both would serve you perfectly. In mids, the Nanna has a better and more natural timbre where the Oriolus can be a bit too colored sometimes. The Nanna has closer mids as well.
Treble-wise this is no contest. The Nanna is absolutely better with more extension, more transparency, and detail. The Oriolus, as everyone knows, has a reserved and smooth treble performance. It's not bad by any means, but it simply can't give you what EST drivers can. For the soundstage, the Oriolus is still a very good performer with a deeper stage than what Nanna has to offer, whilst they're similar in width. Both have good control and coherency, but the Oriolus is a bit better in there.
So if you're looking to switch to a more open, airier, and a more detailed hybrid, you can switch to the new Nanna from the Reborn/MK2. If you're happy with what Oriolus offers, then you don't need to.
Summary
Overall Kinera Nanna is an excellent IEM and I think it has one of the best treble performances in the market right now. Highs are simply phenomenal and if you like your treble to be sparkling, this is one the IEMs that you should look for.
Other aspects like bass quality and depth, sound-stage, and smooth mid reproduction are the other things that shine in this IEM. For this performance, it earns a spot on our Best Universal IEMs page. This is the first time a Kinera product manages to be on that page, so they should be proud, shouldn't they?