Disclaimer: The star of this weeks' picture Sunday are the Chord Electronics DAVE and Blu MKII. This post is a part of our Picture Sunday series.
Ever since I listened to the Chord Electronics DAVE I've wanted one for my collection. Unfortunately high end gear of this level doesn't come cheap and I had to put my plans in the fridge for a while. Then High End Munich happened and Meze Audio was showing off their brand new Empyrean with the DAVE at their listening booth, and it sounded so incredibly good that things had to be set in motion.
When talking to Chord electronics about this listening experience they immediately mentioned that the result would be even more impressive with the DAVE hooked up to their BLU MKII, and so here we are now with the DAVE and BLU MKII in my living room.
The what and what?
For those of you that aren't familiar with the DAVE and/or BLU MKII, let me quickly explain what these are.
DAVE is Chord's reference Digital to Analogue Converter, Headphone Amplifier and Preamplifier – all in one. You can find the product page right here: https://chordelectronics.co.uk/product/dave/
DAVE is Chord's flagship DAC, a true reference-level product, loaded with their latest-generation FPGA technology. Put simply, it is the most advanced DAC in the world. DAVE stands for 'Digital to Analogue Veritas in Extremis'. DAVE's FPGA is loaded with over a million lines of code to confront complex timing issues head-on, with speed and precision. High end technology in a reference model doesn't come cheap, and you'll have to invest about $10K to get one of these gorgeous units.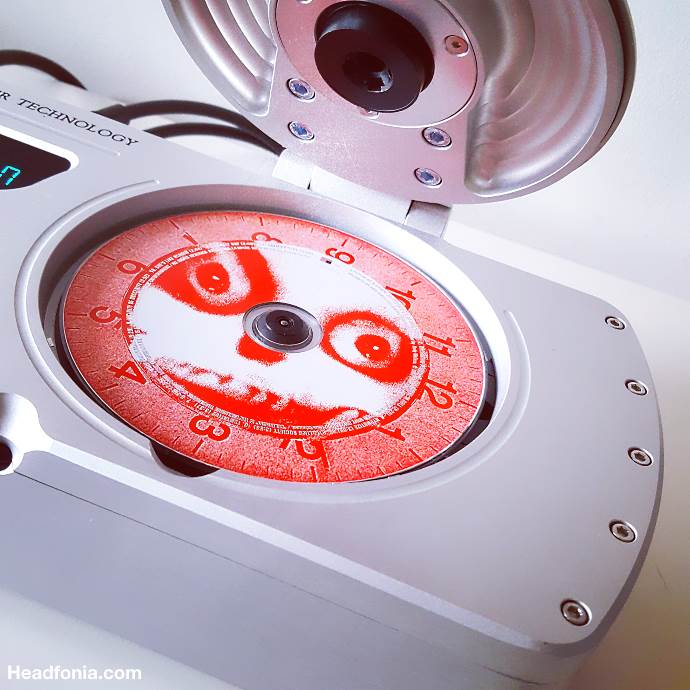 The BLU MKII, simply put, is an upscaling CD-Transport and you can find the product page right here: https://chordelectronics.co.uk/product-type/cd-transports/
The BLU MKII is a compact, FPGA-based upsampling CD transport which offers the world's most advanced filter technology. Used with DAVE, the combination according to Chord, delivers class-leading CD sound quality and technical performance. BLU MKII's sophisticated WTA (Watts Transient Alignment) filtering and upscaling algorithms can output digital data at 705.6kHz (16 x CD's 44.1kHz native resolution). At the heart of the Blu MkII lies an enormously powerful Xilinx FPGA. Rob Watts' (Chord's Digital Design Consultant) has used this to create his exclusive WTA M-Scaler technology, which incorporates the most advanced filter of its kind in the world. The Xilinx FPGA has also enabled a key breakthrough in tap-length (the technical indicator of how complex the interpolation filter is) taking Blu MkII to an unprecedented 1,015,808 taps.
Listening
The Meze Empyrean hasn't made it to my office just yet but I've been listening to the combo with the a lot of different headphones such as the Hifiman HE-1000 V1, V2, Edition X V2, HE-500, the Audeze LCD2, MX-4, LCD-XC, the Sennheiser HD800 and the Focal Utopia. To my surprise the HD800 had the least good synergy but all the other headphones sounded really good. On a technical level it just can't get any better than this.
I still have a lot of listening to do with both Dynamic as well as planar magnetic headphones, and I want to hook up the BLU MK22 and Dave to other amps and then I'm mostly thinking about a couple of my tube amps such as the Auris Headonia and my custom built 300B amp.
If you ever get the chance to listen to the DAVE and BLU MKII or just the DAVE on its own, drop everything, start listening and be amazed of the exceptional sound quality. Can it still get better than this?
The full review of the DAVE and BLU MKII will be published on Headfonia somewhere over the next few months . Keep your eyes open.