This week's picture Sunday features the Focal Utopia reference Headphone. To check out all previous Picture Sunday Posts click HERE.
Ah oui, l'Utopia est finalement là. Jeez, that took like forever and the best part is it didn't even come from Focal. Honestly, Focal has been awful to deal with. Lots of promises were made from their end but not once did they get back to me or send the gear. If the Utopia wasn't this excellent sounding… Well, a big thank you goes out to BELHIFI for letting me borrow the Utopia for a few weeks. Ok, now that that's out of my system, let's look at this magnificent headphone.
First of all, you need about $4000/€4000 to buy one of these sets but I've got to be honest, they sound incredibly good. And not only do they sound sublime, they look incredibly sexy too. While the build quality certainly is good, I do am surprised by how much this headphone makes crackling noises when adjusting it, or even when putting it on your head.
What you do need to know should you be interested in buying on of these, is that it doesn't sound good on every single source and amp. In example it didn't do much for me straight from the Box Design Head Box DS2 B (sorry) but it did keep me up till 3AM when hooked up to the Auris Audio HA2-SE tube amp running on full Mullard tubes.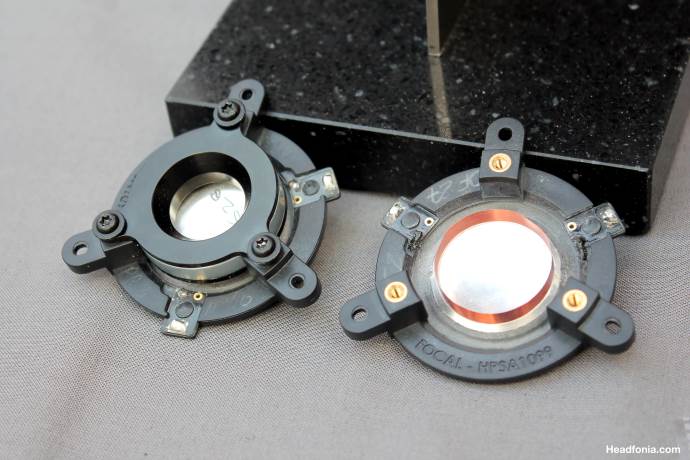 With that amp the resolution, dynamics and sound stage is one of the, if not the best I have ever heard from a dynamic driver. The bass simply is to die for with very good impact, depth and layering. But that same bass – and the lack of it – is what makes me not like the Head Box DS2 B. The mids, again, have wonderful resolution, depth and precision and all that with the absolute best mix of being analytical and musical. Treble is detailed, extended and energetic and it's every bit as good as the mids section or the bass. Nothing in this headphone disappoints me and that doesn't happen very often.
So do I want this headphone? Yes. Am I willing to spend $4K on it? That's a tough question as the Elear just has a way better price/quality ratio. Then again, my wife does have a lot of shoes I could sell. Would she miss a couple of Louboutins?