Welcome to Linus' new interview series on Headfonia.com! Every two weeks we will publish an interview with an insider of the audio industry. They will give us a little insight on how they started and what they are up to. We are thrilled to be able to share a little something with all of you.
This week's chatting partner is Christian Oliver, founder of PlusSound!
HFN: When was PlusSound founded and how did it start?
CO: I purchased a UE TripleFi 10s in early 2012 and had to get a replacement cable. After some research, I thought I'd try to build my own. I bought all the necessary tools and materials. It turned out so well that I decided to build more with the remaining materials I had left and sold those almost instantly. Before you know it, we started building more on a regular basis, which eventually lead to becoming a company that designs and assembles cables, amplifiers, IEMs, and other products.
HFN: Who are the people behind PlusSound and what are their backgrounds?
CO: It is myself and a number of technicians and assistants who are very experienced and hard working. All of us have at least 10 years of experience in electronical engineering, mechanical engineering, business administration and music.
HFN: What was it that got you into audio?
CO: I always had a passion for audio. Even at a young age, I wanted to hear music at its best quality possible, so I would purchase the best that I could afford. It wasn't until post-college that I really got more into it and had the funding to invest in high-end gear. Since starting the company, I have been very fortunate to try some of the best the market has to offer.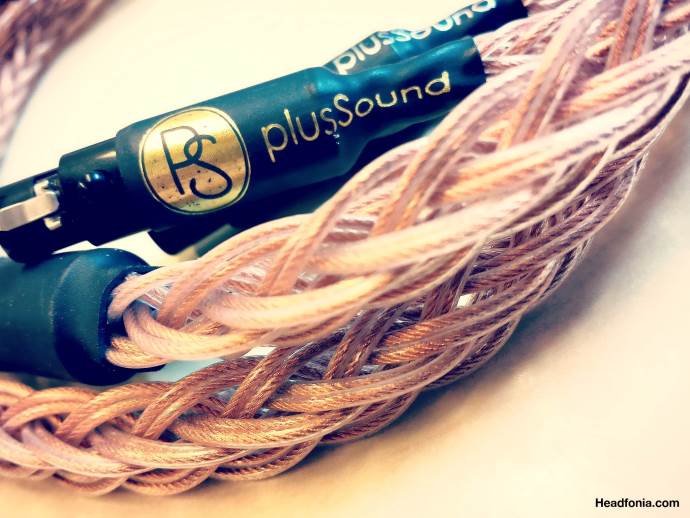 HFN: What is driving PlusSound forward?
CO: We thrive on innovation and exploring different ways to improve our existing products. We do not want to limit ourselves and stay within one area of expertise. We enjoy the challenge of developing new and unique products. The audio market changes at a very accelerated pace, so we like to be one step ahead.
HFN: What is your best sold cable?
CO: This is difficult to say. The specs change very frequently in this market. However at present time, IEMs have been popular in many markets for some time.
HFN: What influences PlusSound?
CO: The audio market. We have seen a lot of changes in recent times. I remember when we first started out over 5 years ago, 4 to 6 drivers were endgames, now we are talking about 14 to 18 driver IEMs. Manufacturers are pushing the limit and experimenting with different ideas, and so are we.
HFN: Are your cables all handmade? What part of the process is made by machines?
CO: All our (wired and wireless) cables are assembled by hand in Los Angeles, California, USA.
HFN: Cables are often considered as "Snake oil", meaning that their effect is only imagination. Do you have a simple explanation why cables do make a difference?
CO: There are numerous factors that affect the overall performance of a cable. For instance, the geometry, diameter, insulation, and metal of a wire contribute to this. For this reason, we rely on our type 6 litz configuration to optimize the performance. To name a few, we include enamel coating on every strand to prevent skin and proximity effect that could affect the high frequencies and added dampening cores to absorb vibrations and retains bundled strands in same round shape to keep conductivity consistent. Other things to consider are the components used such as the connectors and plugs. Their base metal and plating does play some part in how the cable will perform.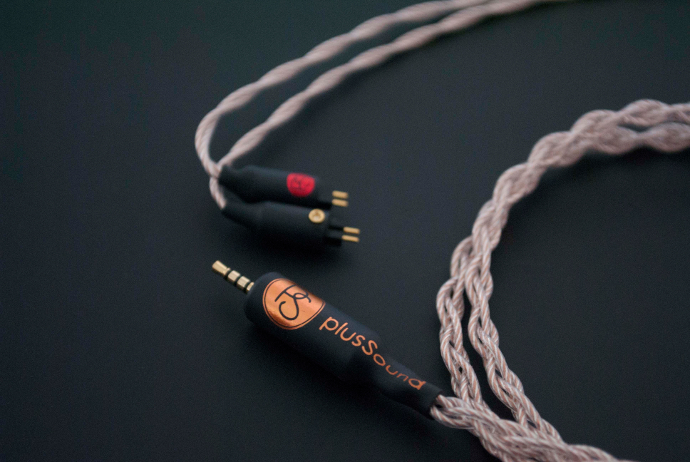 HFN: What is it that makes a good audio cable?
CO: While components, materials, and wires are very important, the build quality, ergonomics, and aesthetics are a factor as well. We pride ourselves to building high performing and long lasting products.
HFN: How do you evaluate your own products?
CO: We run through multiple mechanical and listening tests prior to releasing a new product. Each prototype test can last between a few days to a few months. Once finalized on a version, we begin the manufacturing process which can take between weeks to months. Those again are tested for QC prior to release. Overall, our products can take up to a year (or longer) to develop.
Find out about the quality of digital cables, new developments and more on page two of this interview!