Sound
Following in Jupiter's footsteps, Andromeda reveals almost as much hiss from your source as does a Shure SE846, which is just slightly more than an Ultrasone IQ. But it sounds nothing like either earphone.
The SE846 is thicker across all frequencies. Highs mids and highs fade more quickly. The IQ is less bassy than the SE846, but is far brigther, effecting a gentle U-shape. And the IQ has a drier, less emotional midrange than both Andromeda and the SE846. Not that Andromeda is an emotional earphone. It's not the earphone I think of when I've got movie soundtracks on the brain.
But Andromeda's midrange is meaningfully bitier than Jupiter's. It is also meaningfully more spacious. But – thank the gods – it isn't warmer. It's a bit cooler than the K10's midrange with harder instrument edges.
The K10 is notably warmer and pushes a larger, more shouldery bass around. In its bass-to-mids transition area, the two are almost equally smooth. The K10 has a bit more feeling. Perhaps for this listener too much. Andromeda is more even-handed, less emotionally engaging when suddenly you switch to EMD or trance. But it is more emotionally engaging than either Jupiter or my guilty pleasure, the IQ.
Which is precisely why I listen less to trance and EDM through it than I do through the IQ. Jupiter is drier than either. It is more matter of fact, and, in comparison to the K10, pairs more amenably to genres organic or not.
Andromeda retains similar bass sound pressure and detail to Jupiter, but with slightly more low-frequency space and Z-axis detail. Both reach extreme highs and lows with ease. But Andromeda's brighter midrange, which healthily pushes north, is a shiny, ever-present reminder that despite similarities in shape and accessories, Andromeda is an earphone all its own.
Midrange space extends furthest along the z-axis. That space pushes out to just beyond the shoulders and both up and down by a head. You'll find wider, and taller spatial representations out there. But you'll be hard pressed to find as much depth. It's a depth that pushes you into the music: guitar things, electronic piano things, and brass things clicking or strumming or hemming and hawing around and above you like you're part of the stage. If you're into two channel audio, you might not be prepared for this level of immersion. In fact, if you're not typically a stage performer, you may not be prepared for this level of immersion.
Andromeda the galaxy, so far away, and visible only if you're sufficiently removed from people and cities, is nothing like Andromeda the earphone. You have to search for it. Andromeda the earphone surrounds you. Its mids surround you, buttressed gently by smoothly transitioning bass and clear highs. It is unchalky. Bass sound pressure takes a back stage position to low-frequency spatial cues. It is emotional enough to light up you favourite Ali Farka Touré album but just dry enough justify trance, progressive, and hard EDM for a while.
The weakness of this immersive do-all is specific to being so immersive, being such an adroit do-all. It sounds good – great even – with all music. But sometimes, that spacious midrange draws more attention to itself than necessary. Music that tips in favour of a u-shaped sound ends up thick in the mids when feeding Andromeda, where typically mids are there to accent the contrasty edges of lows and highs. In typical trance for instance, highs and high mids are the frequency channel you really want to be spacey if you're wanting to engage the trance feel.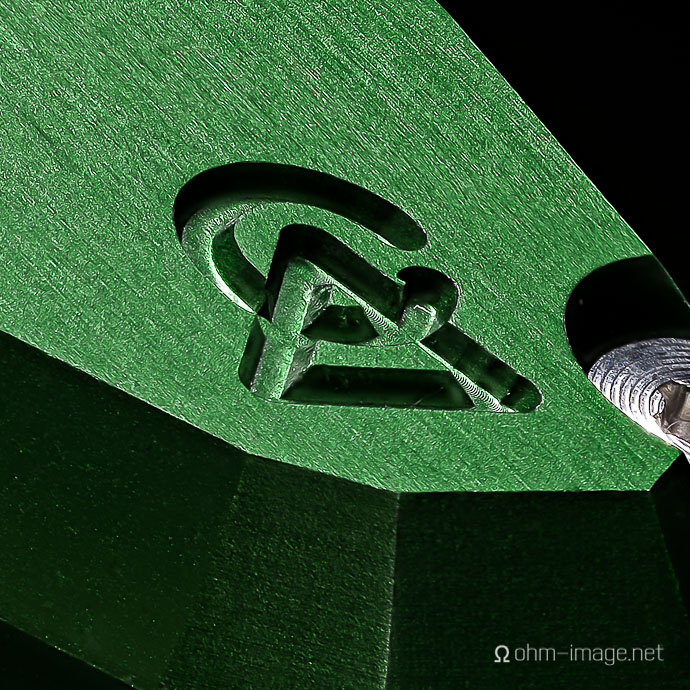 Personally, Andromeda and studio trance get on well- for about two albums. After that, I refill my wine, and pull off my socks. I take a break. It's not that mids are hot. They are just staggeringly spacious. For trance, they are pitched further to the front than I typically go for. Where the situation reverses is live trance, to which Andromeda is better suited (again, my opinion) than even the IQ. Audience participation and spatial venue cues come through clearer and with more feeling. Which tends to hold true with any live recording. Andromeda nails the feel of the venue, likely due to the incredible Z-axis space it heaps up through the midrange.
You needn't ask if bass spills. It doesn't. It's super polite. Hip-hop heads may find it too polite. It has a slightly chalky bottom, with no splash. But it is more detail-oriented than it is slam-oriented. I'd wager it is mostly flat, but because mids push through more Z-axis detail, bass may sound slightly subdued in comparison. Highs ring nice and neat, with good extension and a smooth fall off curve that should please tentative treble heads. If you're into the ER4 or CK10 high-frequency sound, Andromeda will get only most of the way there. It's not peaky, nor does it attract that much high frequency attention. High mids are slightly more energetic than perfectly at-the-ear neutral, which is precisely why I get along well with it. Part of me wishes the highs were a bit more cutting. Another part is like: Nathan, you've already got earphones that do that. And none of them do the big, immersive mids and upper mids thing.
It is one of the most pleasing-sounding earphones I've ever heard. It's got K10 emotion, though on to a cooler degree, and it nuzzles close enough to the contrast of the IQ. I'm not sure if I could wish for more.
End words
Actually, I could wish for a longer sound tube. My wife got Andromeda in her woman-sized ears, and told me flatly that despite very much liking what she'd heard, she wasn't keen on keeping them there for a full album.
The rest is brilliant. More engaging than Jupiter, but still erring chalkily rather than wetly emotional. There is so much space in Andromeda's mids and high mids. So much. If you're into rock, singer/song writer, heavy metal, and even uplifting or vocal trance, Andromeda is brilliantly adaptable. Its mids you can't get over. No way. So if you love mids and still dig sparkly highs, and can do with a comparatively laid back bass, Andromeda is your ticket.
If all of that sounds nice, and you can't do without something being well made, Andromeda is your ticket. It is as solid as it is finely machined. Campfire Audio are on the top of the maker game.