Sound
The latest Hugo with the new Chord Electronics custom coded Xilinx Artix 7 (XC7A15T) FPGA, delivers a very detailed sound but it never becomes too analytical sounding in any way. As Linus phrased it beautifully, it makes you feel right in the middle of the show. Hugo's 2 sound stage width and depth is good, and the Hugo has like the perfect separation and spaciousness.
Like the Mojo I do find the Hugo 2 to be more digital sounding but it at the same times sounds natural. Hugo 2 delivers a clean and very clear sound and has a great transparency. Hugo 2 will show you all the details that are in the recording and display it in a very dynamic and addictive way. I always love a neutral and very detailed sounding DAC and that's exactly what the Hugo 2 is. I love using it as a DAC with my tube and solid state amplifiers at home but it also shines as a DAC/AMP combo unit with both IEMs as full sized headphones. I do have to say it isn't perfectly silent with my most sensitive monitors but it's at such a low level it almost is inaudible during playback.
The Chord Hugo 2 is a neutral, balanced and linear sounding unit, that doesn't favor bass or treble. Hugo 2 presents good body from down low to up high and it has the most lovely timbre with good layering throughout. Sometimes when listening to the Utopia straight from the Hugo 2 I feel the layering could still be a little better but when I hook it up as a DAC to my Auris HA2-SE, layering couldn't be any better.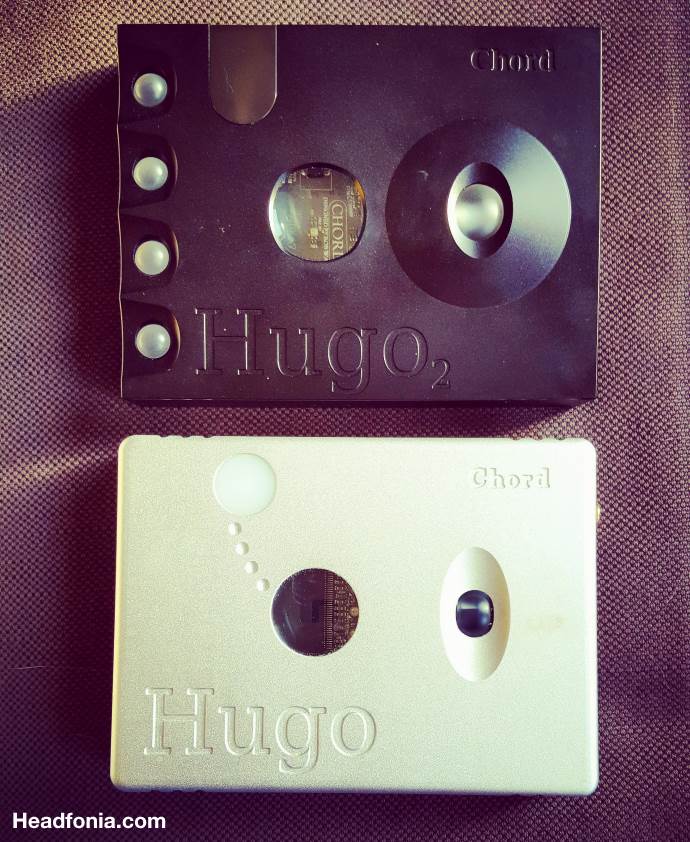 Bass is tight and fast with good detail and it will be present when called upon. Hugo being linear and neutral, you won't get big (exaggerated) bass. So if that's what you're looking for the Hugo 2 isn't for you. Think top quality over quantity. The mids perfectly flow from the bass with the best timbre and dynamics possible. Treble is energetic, detail, lively and precise without ever sounding harsh over overly airy. Like Linus said, it's very hard finding any flaws in the Hugo 2 and if you don't like it, it's probably because you prefer a different kind of sound. Looking purely at performance and technicalities, the Hugo 2 scores extremely high, even more so than the original but we'll come back to that in a bit.
Filters & X-Feed
As a lot of people (me included) liked the cross-feed function of the original Hugo and so Chord of course brought back this option in the Hugo 2 for headphone listeneing. Depending on the headphone used and the type of music I'm listening to, I use all of the three settings but I mostly seem to go for the first. Compared to the 'stock" sound I feel the 1st setting offers the nicest cross-feed "effect" and 3-dimensional presentation.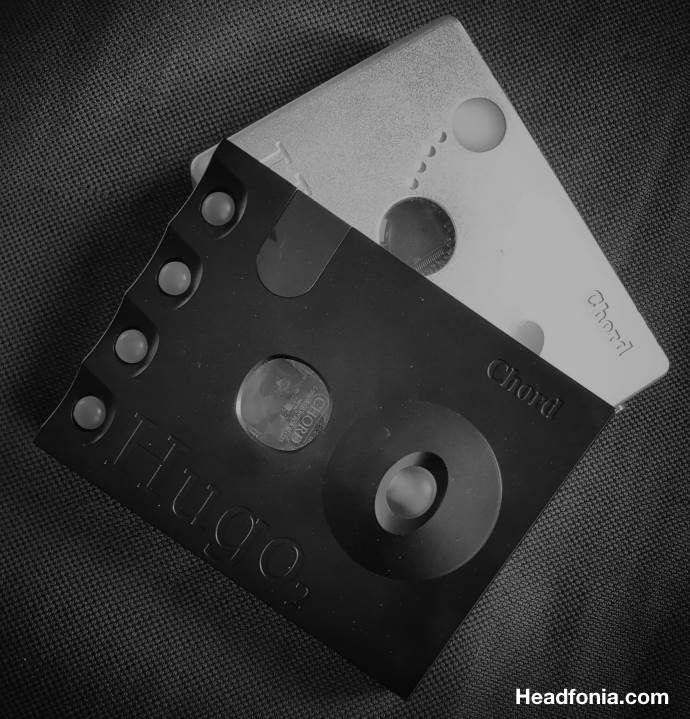 Chord Electronics has also implemented 4 different filters inside the Hugo 2, so you can set it to the one you like most with your headphone.
FILTER 01 (no color): 256fs = Incisive Neutral
FILTER 02 (green): 256fs + HF roll-off = Incisive Neutral with high-frequency roll-off
FILTER 03 (orange): 16fs = Warm
FILTER 04 (red) : 16fs+ HF roll-off = Warmer with high-frequency roll-off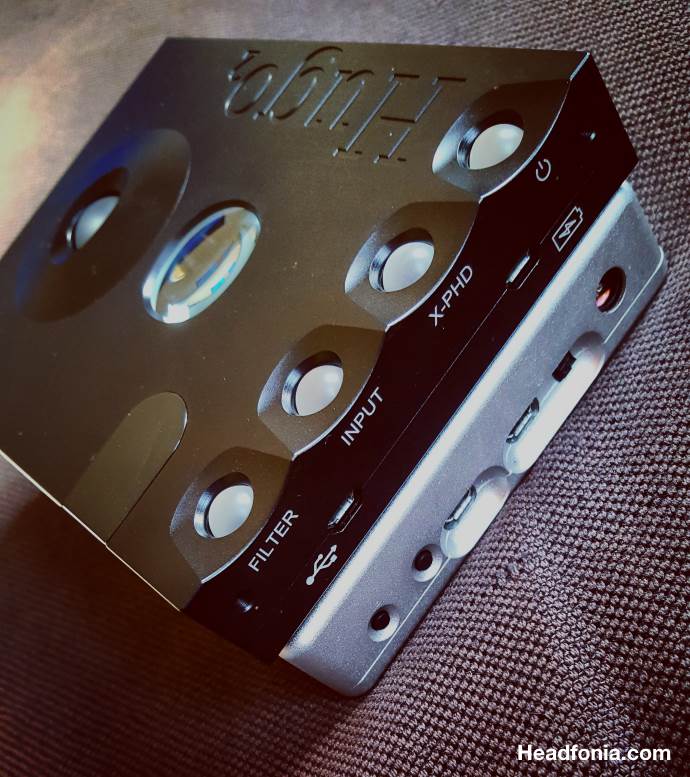 I personally like the sound of the Hugo 2 most with the second/green filter applied. It will give you a neutral sound but treble will be a little more rolled-off compared to the normal presentation. With almost all head- and earphones I use, I keep going back to the filter with the high frequency roll off but it could of course be completely different with your taste. With my HD800's I prefer the 4th filter.

It continues on Page Three of the review, after the click HERE