A Trip
That JDS labs is the all-time greatest company of any kind, ever, took me only 30 seconds to figure out.  After stepping into their factory, and shaking hands with their business manager, Jude, he showed me their demo room.  In there, sitting on the table and hooked up to their latest gear, was the Sennhesier HD650!  Obviously, these are truly great, honorable people who know what they are doing.  Ok, maybe I am over selling that just a little bit, but this was clearly a good sign.  I, for one, would never trust an audiophile that didn't hold the HD650 in high regard.  This review, of the JDS Labs EL DAC and EL amp, is unique for me, as this is the first time I actually went to a company's headquarters and was handed my review gear by the owner.  All in all, I think that was pretty cool.
I happened to be taking a road trip with my daughters to St. Louis, which is just across the Mississippi River from the JDS labs headquarters.  I had originally intended to do an in-depth tour of their facility, complete with an in-depth write-up and pictures; but, as typical for me, I forgot my camera at home, and as the only time I could get out to their building was on our way back home, I couldn't stay that long as my girls were already grumpy about the long car ride ahead.  They wanted to get home, and I can't blame them.  What I can say is that they (JDS Labs) were incredibly friendly.  My tour guide Jude showed me their whole facility, and you could feel a definite sense of pride in the fact that everything, from concept to final product, is handled in-house.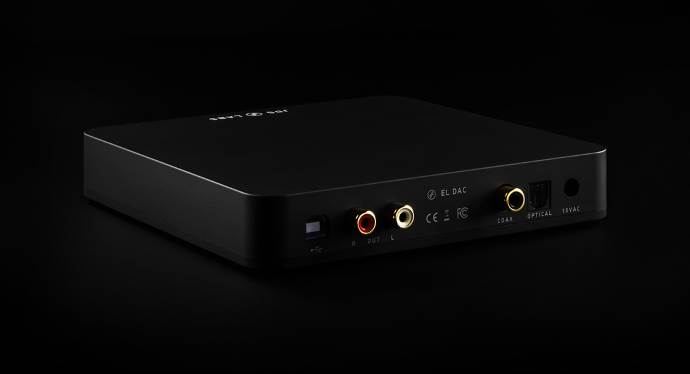 My favorite moment was seeing the solid blocks of aluminum that would eventually become the Element.  The Element, they said, was a big game changer for them.  Their president, John Seaber, still seemed like he was in shock over how much things have changed.  It wasn't that long ago he was building cMoys in his garage, and now here they are, several factory buildings later, still growing and expanding.  John also seemed a little surprised that the cMoys still sell as well as they do.  I told him he shouldn't be.  They are cheap, and still sound very musical.  That never goes out of style.  I will say that my time at JDS labs went a little longer than intended.  As we were talking in their demo room, and I was telling them I really had to go, John broke out a pair of the Audeze LCD-XC.  "I'm sorry, but I really can't sta… I have always wanted to listen to those."  I will have to allow myself a lot more time to look around when I find myself in the St. Louis area.  If any of you, dear readers, are interested in getting a tour of their shop, shoot them an email.  All are welcome.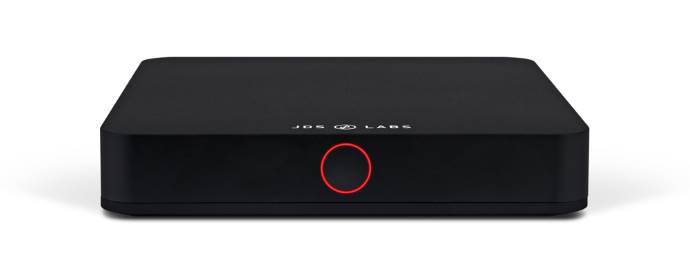 The EL DAC
I might recommend reading up on this first, as I generally agree with his impressions, and it will allow me to not have to write my own review of the Element: https://www.headfonia.com/review-jds-labs-element-bravado/
Now, let's move on to the task at hand.  Today, we are looking at JDS Labs EL series: the EL DAC and EL amp.  We will start with the DAC.  "We designed the Element Line for precision fit and function. EL DAC delivers performance far beyond Objective criteria, with full USB Audio Class 2 support, transformer isolated coaxial input, and optical input."  So saith JDS Labs, anyway.  That quote doesn't leave me much to work with.  No specific claims to type of sound, or flowery details for me to pick apart.  They are basically saying, "It sounds good and can do these things."  Straight forward, no nonsense seems to be the way JDS Labs likes to do things, and I like that.  That is also a good way to describe the design of the EL DAC: straight forward, no nonsense.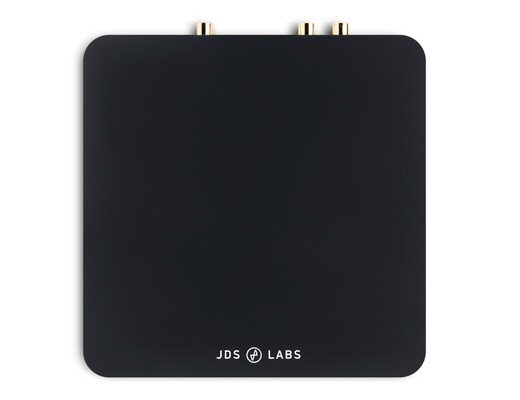 The button on the front requires only the slightest touch to work.  Touching it turns on the DAC.  A quick tap will change the input from optical (red light), USB (blue light) and coaxial (yellow light).  The back has the corresponding inputs, clearly labeled, and RCA unbalanced outputs.
JDS Labs seem to be favoring a sleek build for the EL series, and I like it.  The unit is made from anodized aluminum, and to correct what I said earlier, the anodizing process is actually handled across the river in St. Louis, so that is the one thing NOT handled in-house.  Despite feeling pretty solid, the EL DAC is extremely light: 18oz to be exact.  Simple and solid seems to be the order of the day.  Were I to nitpick, I could say that the build isn't on quite the same level as, say, the similar sized and similar looking Resonessence Labs Concero line.  The casing on those is much thicker (and heavier), and could probably stop a 12-gauge round in its tracks, while the EL DAC… maybe a .38 special.  The Concero HD is also $600 more expensive, so that is a more than fair trade off.  The JDS Labs EL DAC's build is very good for the price.  Plus, it comes with a two year warranty, and I am speaking here as a consumer and not a critic, their customer service is without peer.  If, in the unlikely event, an issue were to arise, they will take care of you.  I will also point out that the EL DAC does not have a screen on it, but for a simply, no-muss, no-fuss DAC like this, it isn't really needed.
The EL DAC comes with all you need: the DAC, a power adaptor, a USB and Toslink cable.  That actually isn't something that should be taken for granted.  Although cables aren't hard to come by, I still think it is something that should be included.  You want someone to use your USB DAC; it only makes sense to supply them with what they need to actually use your USB DAC.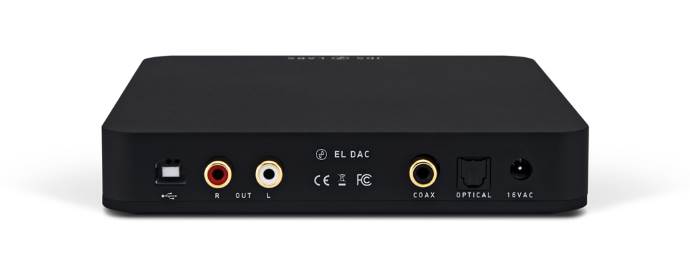 DAC PERFORMANCE
Frequency Response 20Hz-20kHz+/- 0.15dB
THD+N 20Hz-20kHz< 0.0011%
IMD CCIF 19/20 kHz -6.03 dBFS0.00017%
IMD SMPTE -6.03 dBFS0.00061%
Noise (A-Weighted)-109 dBu
Dynamic Range (A-Weighted)117 dB
Linearity Error -90 dBFS-0.01 dB
Crosstalk -10 dBFS 100K RCA-108 dB
USB Jitter Components 11025Hz-116 dB
PCB Stackup4 Layers
Maximum DAC Line-Output, 100K2.00 VRMS
Drivers, of course, need to be downloaded for Windows, but that is par for the course for PC users.  It can handle formats up to 32/384, unless you (like me) are using Windows 7, in which case it can only do 24/192.
The JDS Labs EL DAC & EL AMP story continues on Page 2 after the click HERE or the jump below