The sound stage width and depth is really good but when comparing it to say the high end Headonia, Solaris or even the Violectric V281, there's still better out there. But for a mid-fi amp, it surely is impressive. The Drachenfels presents the music in a slightly warmer and smoother way, making it a very musical amplifier. At the same time it matches that musicality with good precision and a high detail level, and I just love the perfect mix. It's spot on, and you get the best of both worlds.
I really like the dynamics and energy the Drachenfels offers from bass to treble. Bass has good body but is fairly tight and fast and it comes with good impact. Bass reaches down low with good detail and layering but the rumble down low is a tad missing. Bass never overpowers the mids and the Drachenfels is keeping bass in check. The bass flows nicely in to the rich mids and to me that's where this amplifier really shines. You get good depth and spaciousness with excellent separation and extension. The mids are energetic and music and you'll fall in love with them right away.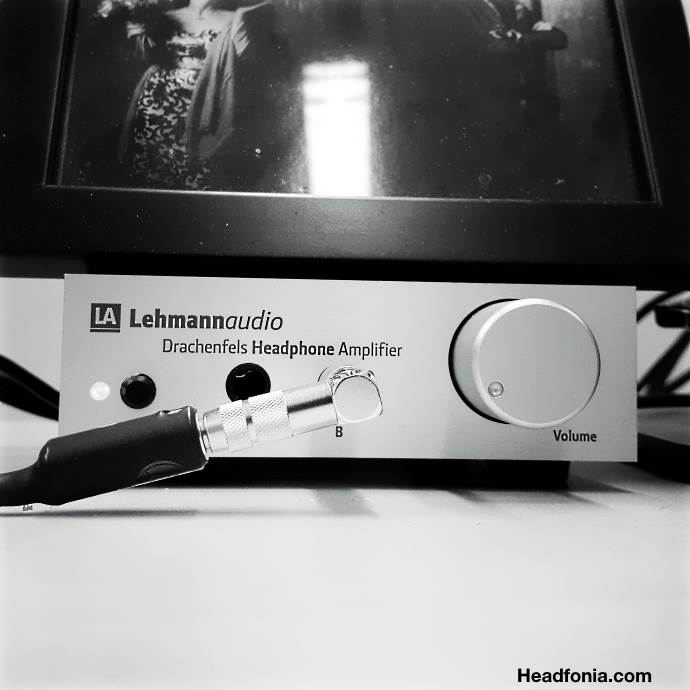 Treble is energetic and dynamic and it perfectly matches the mids and bass to give it that wonderful energy. Extension is pretty good but treble over all is easy to listen to and for some it will come over as a "softer". Fans of very extended and forward treble won't find their thing here but everyone else will love the way the Drachenfels is mixing up the treble, mids and bass in to one complete sound that's hard not to like.
Mr. Lehman calls the Drachenfels a versatile Champion with high ambitions and basically that's exactly what it is. In its price class the Drachenfels performs exceptionally well and while that price is in Mid-Fi, its sound certainly goes beyond.
Headphones   
The new Sennheiser HD660S to me a headphone made for those who want the HD600 to be smoother and the HD650 to be faster and more neutral. The Drachenfels is a wonderful match for the HD660s as it keeps al the richness but at the same time sounds fast, precise and musical. You get good clarity on a clean background (but not as much as the HD600). Bass speed and body is fairly neutral or just a bit over but the Drachenfels drives the HD660s with authority and it brings the best out of it with rich musical mids and energetic treble that's never too much. Like the HD650 I can listen to the HD660s & Drachenfels setup all day at work with a smile on my face. You even might catch me playing air guitar or air drums. Yeah, I know.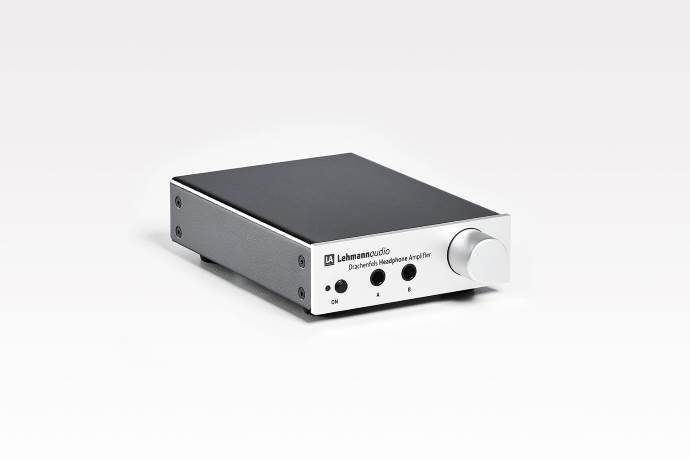 The Sennheiser HD800 of course sounds very clear and fast and this combination is musical and very detailed. The voices are so natural and close to you. Yes, you maybe get a more light and forward upper sound but that's the HD800 and not the amp's influence. I am used to listening to the HD800 from the Auris Audio HA2-SE, Violectric V281 and AudioValve Solaris and the Drachenfels & HD800 combo did take some getting used to.
The Focal Utopia has that extra bit of body and bass compared to the Senn. The Utopia sounds, fast, precise and on point. You get that extra bit of bass and mid thickness that makes everything easier to listen to. For both of these headphones it's critical to use top quality source material, cause your ears won't like the poorly recorded, low bitrate music/files. The new TOTL Audeze MX-4 is one of the headphones I've been intensely enjoying and the pairing with the Drachenfels is so beautiful. Great extension, great detail and voices to die for. The MX-4 manages to give maximum of detail but always in a musical way, it's extension and precision re legendary. Layering is impressive, the sound stage wide and deep. Yes, I'm in love with this headphone and this combination which gives great bass, rich musical mids and out of this world dynamics. What a headphone!
Seeing the MX-4 did so great it wasn't a surprise the Audeze LCD-2 performed just as great with the Drachenfels in its own way. Great bass, sweet voices and soft yet lovely treble. The voices again are extremely good sounding and a positive point also is the LCD-2 is more forgiving than the before mentioned reference headphones. The LCD-2 blew away the competition when it came out and today it's already a classic. Hang on to your LCD2.1's as these will be worth their money. Anyway, the Drachenfels and LCD-2 combo is really nice to dream away with.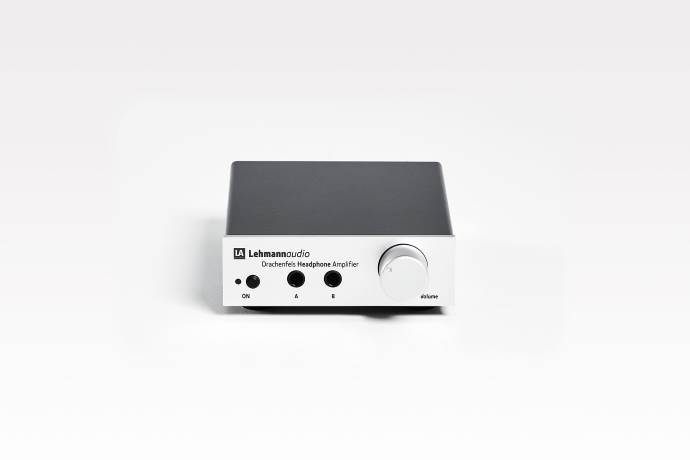 The Drachenfels likes Audeze so I was really curious about its pairing with the Hifiman HE-1000 V2. You get a top quality sound regarding dynamics, detail, speed and precision but I'm missing just a bit of bass and mids body and you kind of get the same end result as with the HD800. The vocals, uppers mids and treble are spot on however.
The Beyerdynamic Amiron Home is a soft and warm sounding headphones and it pairs beautifully with the Drachenfels. You get a warmer, slower, thicker and romantic / musical sound bit a good level of clarity and detail. This together with the HD650 is my favorite dream away headphone after a hard day of work. Couch, whiskey, Amiron and whiskey: a very nice evening. This headphone is also excellent with the Lehmann amp to watch Netflix with.
The more technical and neutral DT1990PRO is Beyerdynamic's latest studio headphone and with the Drachenfels you get greatly layered bass, top voices and extended treble. The sound signature is more neutral but with great bass which is a bit elevated. The sound stage is wide and you get a spacious and well separated, airy sound. Another successful combination.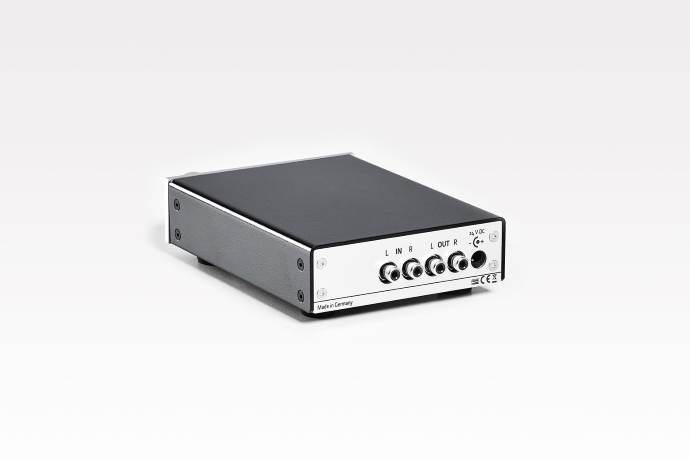 So all in all the Drachenfels headphone amp performs really well with a whole series of headphones. You of course will prefer one over the other but it's clear that the amplifier is a versatile one indeed and 95% of your headphones will probably sound great out of it.
Comparisons
Long time readers will know that the Beyerdynamic A20 amplifier is the one I have been using for a very long time in my office. When Hugo 2 came out, it was replaced by that and now I'm using the Hugo 2 (or Mojo) as DAC in combination with the Drachenfels. I still like the A20 amp as it plays so nicely with the Sennheiser HD6-series but the Drachenfels for me is just a level up sound-wise. The A20 and the Lehmann amp have the same features though with only one input, the Pre Amp output and the double 6.3mm headphone output. They're also identically priced at €499. The A20 amplifier has a thick sound with full bodied bass and mids. It's treble is on the softer and rolled of side and for a solid state amplifier the A20 sounds warm. The A20 has great bass though and it's very musical but compared to the Drachenfels it' lacking in technicalities, resolution and spaciousness. The Drachenfels sounds more natural, it's more linear and it isn't as warm sounding as the Beyer while it also has that great musicality. While the bass still is present just a tad more than neutral, it's more precise, faster and tighter in presentation. The Lehmann mids are more spacious and there's a better separation. The treble section is softer in both amps, but it's more extended and crispier in the Drachenfels.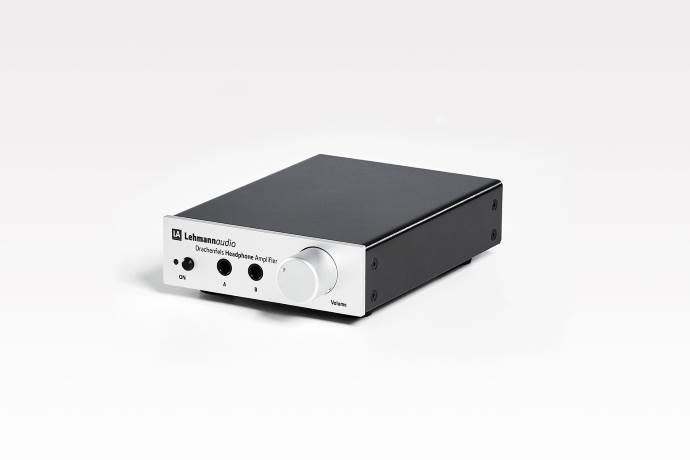 The Klipsch Heritage which we reviewed a few weeks ago is a DAC/AMP but it's going for the same price as well. Like with the A20, the same characteristics can be found: smoother and warmer than neutral, all about musicality, very easy on the ear with a soft tone from bottom to top. The Klipsch isn't the absolute fasted or most precise amplifier but the sound is clean and romantic. The Klipsch reminds me a lot of the Beyerdynamic A20 amplifier, as they share the same full bodied sound with a warmer sound signature and a high musicality factor. To my ears the Drachenfels is a bit faster, more precise and more spacious, and again it's better in technicalities.
Conclusion
The Lehmann Audio Drachenfels is an amplifier which is easy to like. For the very correct price you get a nice looking, well built and upgradable amplifier that sounds good. The Drachenfels is musical like many other amps in its class but to us its resolution, separation and spaciousness is of a higher level.
As said, one of its strongest selling points is how well it performs with everything you throw at it. No matter if it's an orthodynamic, dynamic or other technology head- or earphone, the Drachenfels makes it work effortlessly and in a musical way. I can see the Drachenfels being an end-game amplifier for many desktop setups both at home and at work. And because of the digital update possibility, it has a lot offer in the future as well.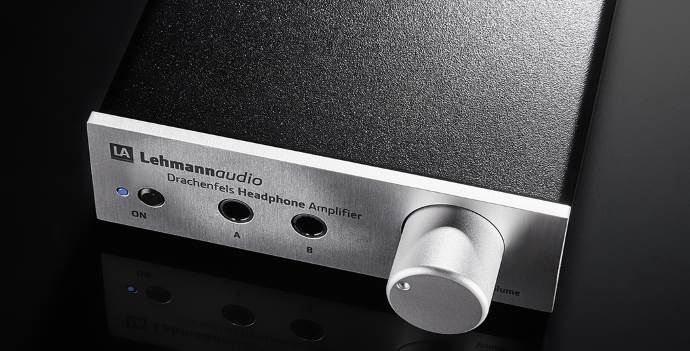 I do hope I get to test Drachenfels with one of those digital models incorporated, and once I do, I'll be back reporting about it. But even without the digital part, the Drachenfels already is an amplifier I easily recommend as it's so nice with well, everything you hook up to it.
I in one of the previous chapters stated the Drachenfels is performing above its price point and therefor it is being added to our recommended buying guide for amplifiers. So yes, that means it's a really great piece of gear.
Recommended!
The full specifications can be found on Page 3 of this article