Usable volumes vary depending on the headphone. The DT880/600 is as stable as can be at a volume of around 50% on hi-Z, and 35% on low-Z. The PS1000 is equally stable in both Z settings at a volume of about 50%. The SM2, meanwhile, can be cranked up to 55% without inducing heaps of IMD.
At the end of the day, it's the flaws inherent in SET designs that endear some listeners. Typically, I am a solid state fan. Hybrid designs like the CDM bridge what I love about both valves and transistors. Phantasy is a no-holds-barred valve amp. It's the most tubey take on clarity I have heard, and far better tuned to a wide variety of music.
Because it never gets hot or heavy, it is more than capable of producing engaging trance. Because its clearest and stablest frequency band is from 200Hz to about 10K, midrange instruments and voices are bright, clean, and crisp. No, it isn't best suited to earphones. But if you have a pair handy, I highly recommend pitting the Ultrasone IQ against Phantasy. It's a battle of wills that works interestingly, if not completely convincingly. Interestingly, Verisonix's brilliant N500 is driven wildly by Phantasy, due, probably, to its more complex crossover system.
At low listening levels, IQ users will note a slight channel imbalance, meaning that if you can, lowering the volume of the source is a good idea.
I can't get over Phantasy's grainless, bell-like guitar, horns, and chimes. I can't get over how it smooths out the DT880's sometime-tendency toward aggravated upper midrange percussion. That it does so whilst sustaining energetic, clear, and bright tones is icing on the cake.
But I'm torn: is Phantasy a perfect match to high-Ω headphones, or no? Its favouring of clarity over warmth makes it wonderful for a LOT of classic headphones from bright to dark. And the roll off of frequencies below 100Hz by up to 9dB in hi-Z works even for bass-neutral headphones like the DT880, albeit with a variable hit in authority. You mileage may vary. In most cases, I really really like what I'm hearing.
I'm just not hearing reference. I'm hearing interpretation.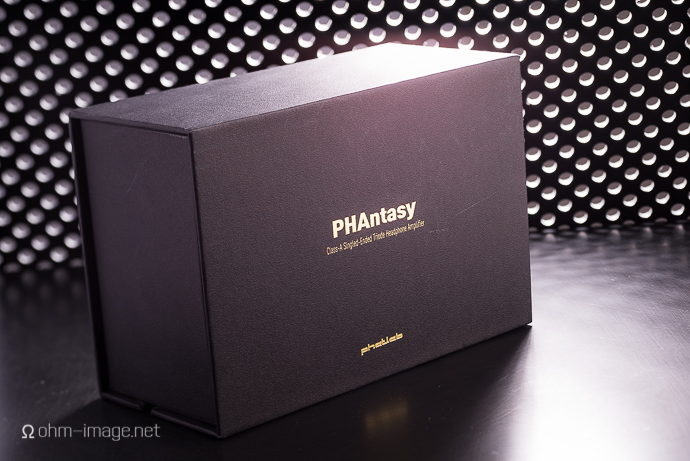 End words
So, to what headphone is Phantasy best tuned? 1st-gen Beyer T1, DT880, HD800, HD600 – these are, in my opinion, its sweet spots- the HD600 and DT880 being my favourite matches. To a lesser extent, and with a number of provisos, low-Ω headphones such as the Grado PS1000, are brilliant matches – just not always.
I've encountered no battery-powered amp on the market that is as exquisitely made, both for looking at, and for operating. On the one hand, Phantasy is a flawless balance of function-informed design. It charges from a 5V micro USB port. Brilliant. It is heavy and sits on perfectly stable feet – a perfect addition to the HiFi. On the other, its output is tastefully, if obviously skewed to high-impedance headphones. Its brilliance is obvious when you've got the right headphone, no so brilliant when your headphone trips impedance mismatches.
And herein lies my biggest complaint: why do we have to choose? I'd rather it spit perfectly stable signals with its light-hearted, bright, and engaging signature intact.
Phantasy has a wonderful, special place reserved atop my Lynx Hilo. I expect that it may be interesting if not addictive to many of you. But, if you can, audition it first.