Design, Build quality & Comfort
The Sennheiser HD 560S has the typical Sennheiser 5-series shape and I quite like the modern, slick and flowing design. It's simple and recognizable, yet pretty and functional. The build quality – as we're used to from Sennheiser – is good, even if the unit has a very plastic (dare I say cheaper) feeling to it.
The HD 560S uses a very light, plastic chassis for "distraction-free listening" and the headphone only weighs 240g. The HD 560S has an open, around-the-ear design though your ear most likely will touch the soft velour. At the same time, the HD 560S is very comfortable and I can use it all day long without it annoying me.
The pressure on the side of your head is a bit higher than with most headphones however. Of course that will get better over time, and you can always stretch it out if it bothers you. The velour headband and pads are soft and thick. They're comfy and they perfectly distribute the weight evenly on your head.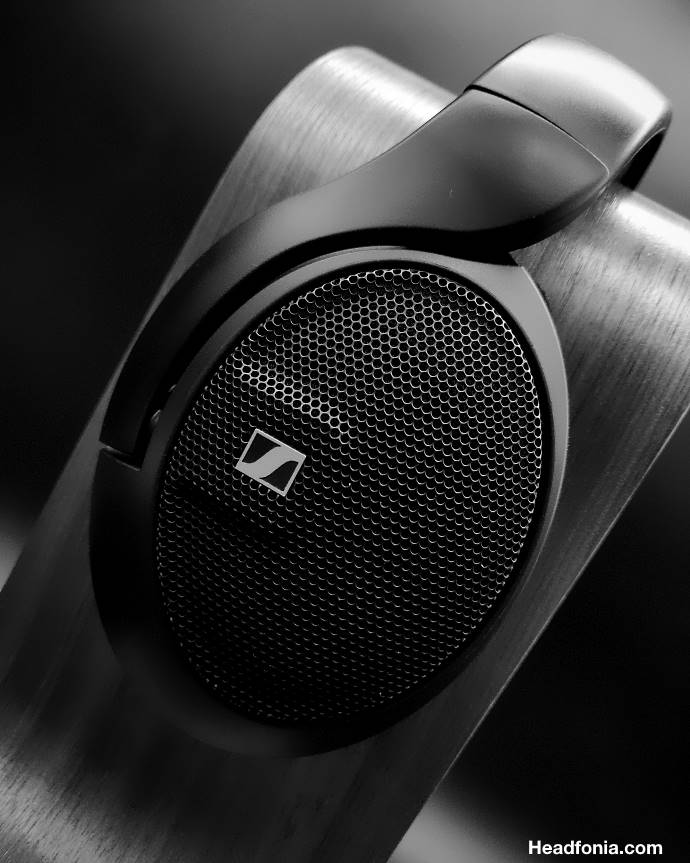 Sound – Intro
Sennheiser is marketing these new headphones as having a natural and accurate reference sound, with superior detail retrieval, a fast clear bass response and ultra low distortion. In marketing language that reads as follows:
"Sennheiser's new HD 560S headphones offer just what is required for analytical listening sessions at an accessible price point: natural and accurate reference sound that divulges every detail, complemented by an outstanding low-frequency extension, while providing a "barely there" experience on the head and ears"
The HD 560S' tuning is more to the neutral side, with a natural and accurate tuning. I find it to be a nicely balanced and linear headphone in fact. The presentation is very open and spacious. The detail retrieval is quite good and for this segment the HD 560S is quite analytical. At the same time there is a smooth delivery in the mids and an overall engaging and musical presentation. Warm is not a term you can use to describe the HD 560S' sound
From top to bottom you get great speed and clarity. The HD 560 is spacious and extends on both low and top end. Sound stage-wise the HD 560S performs very well, certainly looking at the price point. Don't be expecting HD 800(S) levels of course, but impressive non-the-less.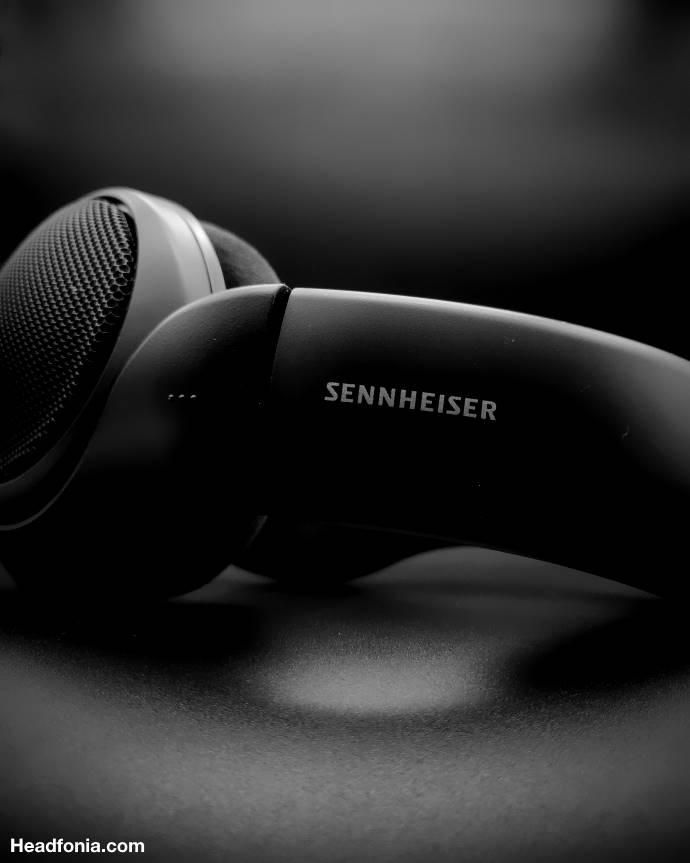 The depth is pretty good but this together with the layering is where its bigger brothers of the 6-series perform quite a bit better. That being said, the depth, layering and rumble down low can really surprise you at certain times, but it's always in a neutral way, not exaggerating it. The note extension, note decay and overall note timbre is quite good, especially – again – at this price point.
Another thing I really like is the stereo imaging and left-right balance the HD 560S gives you. The vocals to me also are very well portrayed by the HD 560S, in a natural and realistic way.
Sound Classics – Bass
The HD 560S is a more neutral sounding headphone and as such the bass doesn't get any extra weight, well maybe just a little. Sennheiser describes it as an extended low-end reach with gratifying presence, and I fully agree to that.
What I love here is the unique and typical Sennheiser dynamic driver bass. Bass is fast and tight and it's quality over quantity here. The HD 560S' bass is tight and goes deep when needed. I still get surprised sometimes how low it can go and how well layered it is for a $199 headphone (try Billie Eilish). It's not always the fullest bass looking at body and impact though, but that's only normal with a neutral and accurate tuning. It does also depend on how bass-heavy your source is. At the same time it's very safe to say the bass never feels light and there's always enough impact and kick to make things engaging and musical.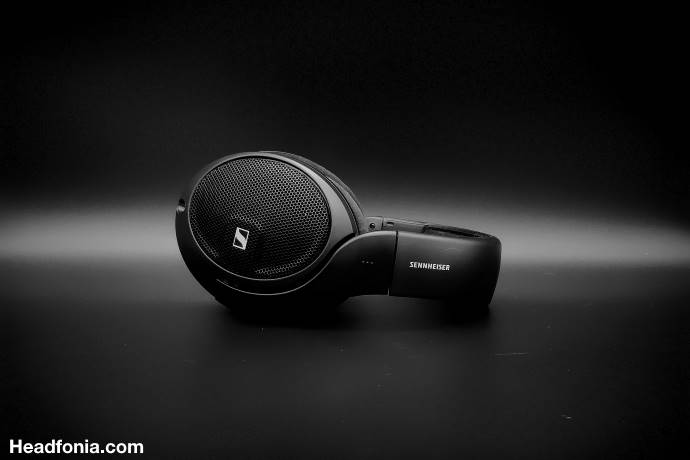 Sound Classics – Mids
The mids connect perfectly to the bass and they share the same characteristics. Naturalness, clarity and spaciousness are the key characteristics here. The mids are spacious and open sounding, they have good timbre and the decay and layering are not too bad either. As said before, the vocals here are spot on.
Weight-wise the mids – just like the bass – are somewhat lighter looking at presence and impact, but they don't have too little presence either. The longer you listen to the HD 560S, the better you will how good these mids actually are. Of course all in the neutral and accurate context.
Sound Classics – Treble
The HD 560S' treble extends quite well, but its of course not at HD800 level, and most will actually like that.
Treble sounds spacious and open, but it is also tuned rather safe. I never with the HD 560S have had the feeling the highs were, sibilant, too sharp or overly energetic. In fact, they share the same characteristics of the bass and mids. Treble is energetic and realistic, yet musical and natural.
Looking at the neutral tuning and how the bass and mids connect to each other, I don't see how Sennheiser could have done the treble section in any other way.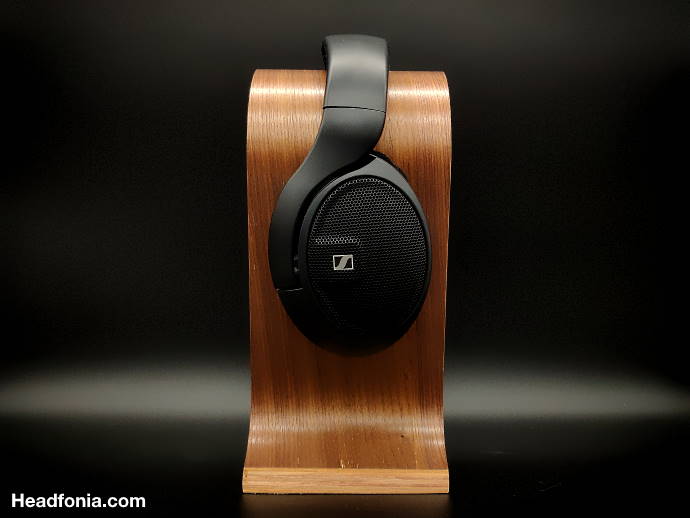 Sound – Conclusion
The HD 560S to me is a great all-rounder and I really like it. The dynamic drivers make everything sound easy, natural and accurate, yet musical. You can also perfectly use the HD 560S for conference calls and then switch to your favorite tunes, it doesn't matter for the HD 560S, it really is a very versatile sound/headphone.
I really like how the dynamic drivers perform in this headphone and it's the main reason why I expected this headphone to be more expensive. (Though the box and plastic feel wouldn't warrant this).
Give the HD 560S a few hours of non-stop listening and I'm sure you'll like it as much as I do. Just take into account it's more about linearity, accuracy and balance here, with a musical delivery. If you're interested in seeing measurements of the HD560 S' drivers, the guys over at Diyaudioheaven have got you covered.
The part on sound continues on the third page. Click here or use the jumps below.