Specifications 
For the nit-picker and nerdy one here, I'm giving the specs and technical sheets. For all the other, you can just go to the next page to see how the Shanling AE3 performs.
New Sonion Drivers
Unlike 90% of recent in-ears on the market, Shanling didn't choose Knowles drivers for its AE3. 
This time, the brand trusted Sonion, the danish maker of balanced armature drivers, the only other known name in the industry. An interesting choice, as Shanling advertises a real "cooperation between Sonion and them", to get "fatigue-free, natural sound.
And so, at the heart of the AE3, we have:
a 38D2 Dual Bass Driver for the lows, with Acupass Damper technology for "deep and rich sounding low-end, while keeping it all clean and precise;
a 2354 Mid-High Driver, for… mids and highs, suppose to offer extra airy feeling and a "nicely smooth and soft midrange".
A two-way setup, helped by 3D-printed bores, one of my favorite features in modern IEM if you'd ask me.
Sensitivity / Hiss 
Impedance is low, sensitivity is high, so you should have no issue to drive the AE3 on a daily basis.
I found the Shanling AE3 notably good against hiss, even when my music was played at low volume. Whether on a DAP, a DAC, or my phone, I didn't encounter any "ssh". Good job Shanling!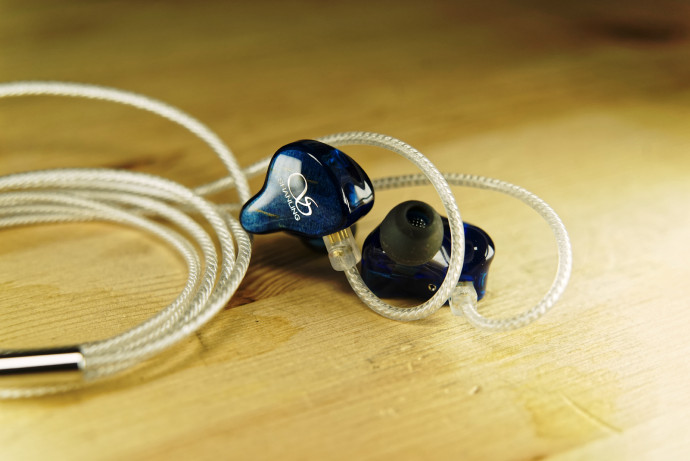 Isolation
Like all resin-made IEM, the Shanling AE3 are excellent noise-blockers, even if a small vent can be found, next to the plug socket. If you were to put them head-to-head against metal-made IEM like the BGVP DMG, or the ME500 Platinum, the AE3 would win every time.
Silicon tips also gave good results, but not as good as the foam. Sadly, Shanling didn't provide foam tips this time, so you'll have to buy your own set, or get one from another IEM you own. Like last time, the green tips were my favorites one, with the right balance of elasticity and comfort.
I use a mechanical keyboard at the office, and I couldn't hear the click with silicon tips even at low volume, once I've plugged the foam one, every unwanted noise is completely out of the picture.
Full specs
Type : IEM
Style : Balanced Armature
Drivers : 1x Sonion 38D2 (lows) + 1x Sonion 2354 (mids/highs)
Socket : 2-Pin
Cable : Quad-core Silver Plated Oxygen Free Copper – 3.5mm TRRS plug
Shell : 3D Printed Resin
Frequency Response: 20Hz – 40 KHz
Impedance: 26 ohms
SPL: 110 dB +/-3dB
Sound Isolation (up to): 30 dB
Cable length: 130 cm 
Price: $169
The article continues on Page Four, after the click here