Comparison with Tradutto + FA-22
Since I don't have an all in one desktop competitor like this,  I'll share my impressions with a comparison to my Earmen Tradutto + Flux FA-22 system that I have.
The desktop system sounds fuller with a more immersive presentation. The bass has better texture and resolution, and bass hits are more decisive and focused. Mid-range sounds fuller and treble is sharper overall. There's better layering as well.
The EM5, despite having everything in one single chassis, performs well against this setup, which proves that it's more than capable. Of course, it doesn't have that kind of layering and bass performance, but it holds its own with good resolution, separation, detail and timbre. When you think about the Tradutto and FA-22 combo costs you USD 1548$, you can in fact get the EM5 for more flexibility and more space on your table. You won't get the ultimate performance, but you'll sure like what you're going to hear.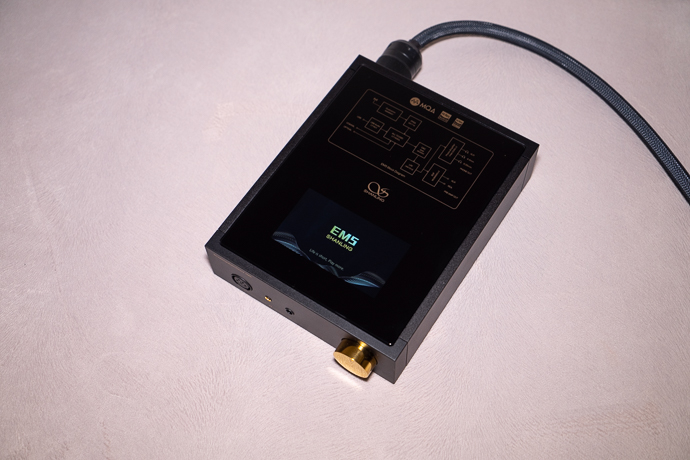 Conclusion
Shanling released a very different device to the market and it seems they want to expand their portfolio in terms of all in one desktop systems after the M30. If you like to have a dedicated bedroom or workroom music setup, you can get the EM5 for the best versatility. Since you don't need any external device to play music, you'll like what you get from this all-in-one solution.
I wish it had a battery as well, that would've made a perfect device for anywhere in the house, but it's still great as it is. I'm quite impressed with the EM5, and I believe if Shanling can fix the small software bugs, and if they can improve the ergonomics, they might have a great opportunity in this market for desktop solutions.
Don't miss our M9 DAP review which will come around soon.
Page 1: Intro, About the Device, Design & Build
Page 2: User Experience, Possible Improvements.