Sound Signature
The sound signature of the M3U is characterized by a slight emphasis on the bass and mid-bass section, giving the DAP a warmer sound. The M3U's amplifier section adds some warmth to the mid-range, including the upper mids, resulting in a smoother tonality that is easy on the ears. The M3U follows Shanling's house tuning by offering an effortless, inoffensive signature that can easily be loved by the masses.
The tonal balance feels slightly saturated, but M3U's good technical foundation ensures that reproduction is as faithful as possible while maintaining the highlights of Shanling's tuning. It is not overly warm and it does sound artificial at all. It is perhaps the first budget DAP from Shanling that incorporates what we love about Shanling's higher-end offerings.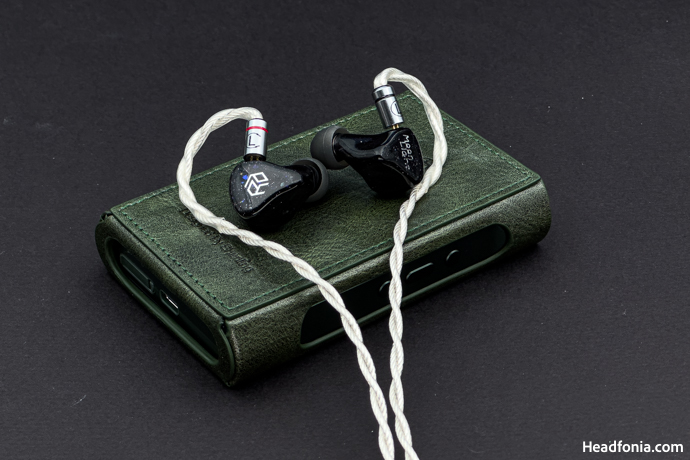 Low
The M3U features a thick, rounded, and authoritative low end. The bass quantity scales well with IEMs of choice, and dynamic drivers utilize the DAP very well, resulting in a big yet coherent bass reproduction. The bass shows a good presence but does not overpower the midrange. The midbass is meaty and textured. This allows male vocals and natural instruments to have good weight and body.
Mid
The M3U's midrange is rich, musical, and detailed. The slight warmth from the lower regions results in a more natural reproduction in this region. The vocals are breathy and articulate. Both female and male vocals carry a good amount of detail and feel organic. The presentation is not the most spacious among its rivals but M3U has a unique tonality that is rare among DAPs. The mid-based instruments, such as guitars, feel syrupy, dynamic, and fluid, with a good, thick texture. The timbre feels accurate, with perhaps a touch of extra warmth. The upper midrange feels slightly recessed but not overly so, it rather follows the midrange closely.
High
The treble of the M3U is smooth and controlled. There is an adequate amount of energy and excitement in the highs but it takes a step back toward the top octave. There is absolutely no shrill, sharpness anywhere in this particular region as the M3U does a great job of portraying a smooth treble for the listener.
Technical Capability
The highlight of M3U is its technical prowess. It has a unique tuning among DAPs and while maintaining its tonality, it also features a solid technical foundation for its price. It is smooth, musical yet detailed at the same time. It does not have the most spacious soundstage out there, but its imaging feels accurate and instruments feel breathy. It rather has a medium-sized stage with adequate depth.
The width is not as impressive as the depth, but this results in a more engaging, more focused stage. The vocals are dead-centered and it is easy to track and focus on individual instruments. The player features good PRaT and handles congestion well. It does not feel claustrophobic and its smooth and inoffensive tuning does a good job of handling multi-instrumented complex passages.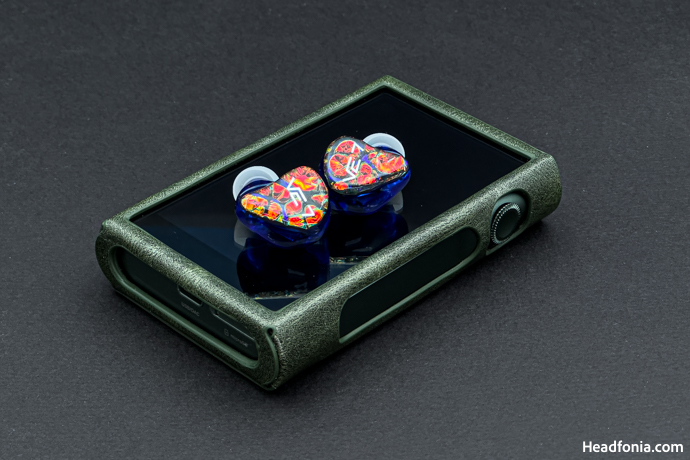 Balanced vs. Unbalanced
If you remember our M3X review, we mentioned that there is a significant difference between balanced and single-ended output. I maintain this opinion with this product as well. When I tested it with the exact same IEMs and the same cable, I found the difference to be significant yet again. Balanced HPO sounds more spacious, more detailed, more transparent, and shows better dynamics. It is also more advanced, technical-wise. The imaging and instrument positioning is better.
I recommend using the player balanced, if possible. If you insist on SE, I recommend checking out the G5.
Comparison
vs. Shanling M3X ($339 USD)
After more than 2 years, M3X got a complete refresh with the release of M3U. They are not the same device though. The M3U, despite featuring the same DACs, performs quite differently, compared to the M3X. The M3U feels like a proper Shanling DAP with its musical, effortless approach to sound. The M3X feels more linear and dry in comparison. With the M3U, Shanling not only made changes to the audio circuitry. Both CPU, RAM, and connectivity have improved significantly compared to M3X. In addition, M3U comes with a much newer Android OS version and this time Google Play is available straight out of the box.
Shanling has managed to develop a rather good device by making the best use of the 2-year gap and they now have a solid stronghold in this price band.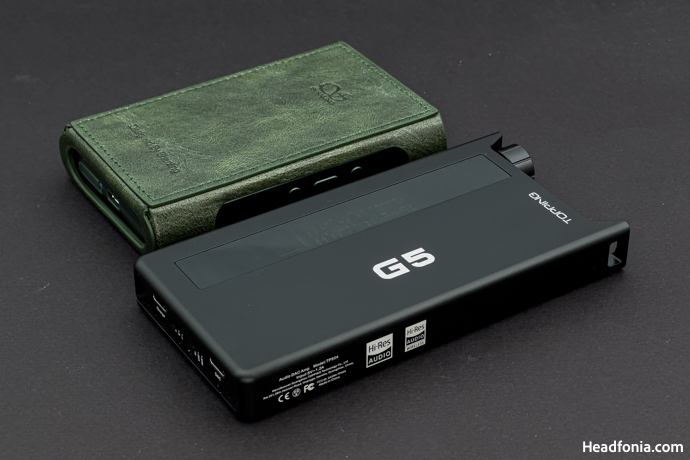 vs. Topping G5 ($299 USD)
DAC AMPs are much less complex machines than DAPs and the number of components that can negatively affect the sound is considerably fewer than a DAP. It is not fair to do a direct comparison, however, I am including the G5 here as a budget alternative, but remember that you need a phone to operate the G5. The G5 has LDAC capability and comes equipped with ES9068AS single DAC. It utilizes Topping's NFCA amplifier architecture.
SQ-wise, the G5 is quite different. It is neutral and linear whereas the M3U is musical and engaging. The G5 is a nit-picker when it comes to tracks and it will not hide the rough edges of badly mastered tracks. It features a wider, more spacious stage compared to the M3U. The G5 features a superior PRaT and it feels fast, agile, and precise. The M3U feels more effortless, and smoother in comparison.
Last Words
The Shanling M3U digital audio player is a robust, durable, and elegant device that delivers excellent SQ and a rich feature set. With its warm and musical sound signature, the device is well-suited to a wide range of music genres and provides a musical and engaging listening experience.
Its rare tonality in this price bracket makes it an excellent choice for audiophiles who enjoy a smoother listening experience compared to DAPs with linear and analytical signatures.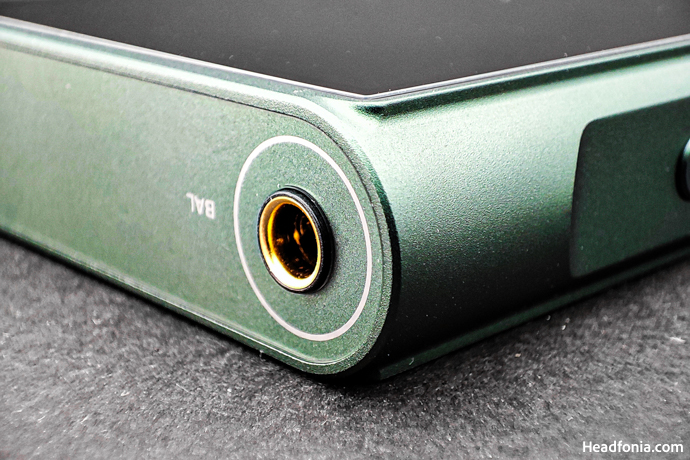 Its wide range of connectivity options, including Wi-Fi 2.4/5, Bluetooth 5, and USB, provide plenty of flexibility. The AGLO-enabled custom Android 10 offers relatively unlimited customization options as well as 3rd party apps. I enjoyed listening to Qobuz, sometimes even more so than my local tracks.
Overall, the Shanling M3U is a fantastic entry/mid-tier digital audio player that offers great performance and versatility in a compact and portable package. Whether you're a serious audiophile or just looking for a great-sounding device for listening to music on the go, the M3U is worth considering.
Pros
+Smooth SQ
+Great build quality
+3rd party app support
+USB DAC feature
+Good battery
Cons
-Could be lighter / slimmer
-Could offer Edge-to-Edge screen
-OTA FW servers could be improved
-Expensive
Page 1: Shanling, M3 Ultra, Packaging & Accessories, Design & Build Quality
Page 2: Features & UI, Battery Life, Shanling Music App, Firmware Updates
Page 3: Sound Signature, Low, Mid, High, Technical Capability, Comparison, Last Words