In this review, we take a close look at the updated Shanling M6 (21), selling for €569 EUR.
Disclaimer: The Shanling M6 21 was sent to us free of charge by the brand in exchange for an honest opinion. As usual, if you want to get one, reach out to your local retailer.
About Shanling
Founded in 1988, Shanling has been developing Hi-Fi products for more than 30 years now. And if high-end CD player or tube-amp helped the brand to make a name, it seems like they almost completely shifted to portable gear, like DAP, DAC, and IEMs.
In these past years, the brand developed a complete range of players and IEM. We covered almost all of them, from TOTL players like the M8, to entry-level (but great) IEMs such as the AE3 or MW200. And, in the middle of that, you have the M6 series, which I personally reviewed, and awarded, with two players: the M6 and M6 Pro.
And now, Shanling is taking out the M6 first generation, to introduce a new M6 21. Is it really different? Time to find out.
The Shanling DAP Series
As usual, we'll begin with a quick presentation of Shanling's DAP catalog.
Shanling M0
The Shanling M0 is a small DAP that looks a lot like an Apple Watch. As a matter of fact, you can even use the M0 as a watch, with the proper wristband. At the core of the Shanling M0, you have a SABRE 9019P chip. It's a bit different from the usual 9018S, but the specs remain mostly the same, a good thing.
Berkhan reviewed it and said: "For its very small price and footprint, very good usage and sound performance (…) it sounds good, performs good and the amount of features were just enough to convince me."
If you want to know more about the M0, check the full review here. 
Shanling M2X
The Shanling M2X replaced the M2S in the brand's catalog. It shares the same footprint but enjoys a better chipset with an AK4490EN DAC and a WiFi connection for AirPlay and Tidal Playback.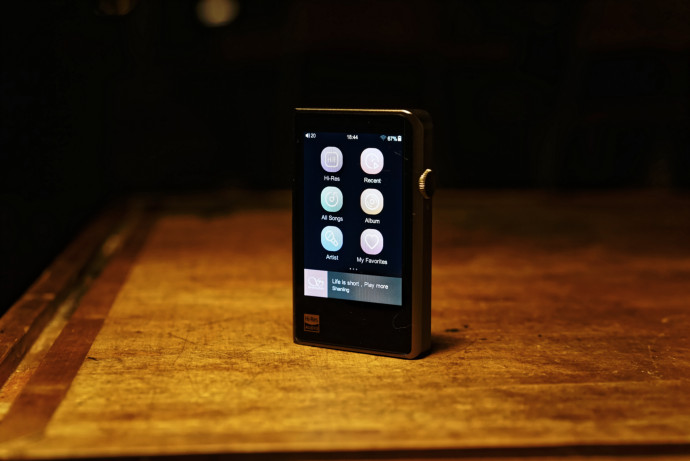 Honestly, it's a Shanling M5S, but cheaper and smaller with all the goods, minus the stretched case. I reviewed it a while ago, so here is an excerpt of this review: "Simply put, the Shanling M2X is an M5S in kid clothes. You get the same sound signature – dry, precise, subtle – without the awkward design previously shown by the M5S".
Shanling M3X
Berkhan reviewed the Shanling M3s a few times ago, which appeared to be a "plus" version of the M2S. A nice player, with great sound, but lacking Android streaming apps support. Good news, the brand listened and released an updated version, the Shanling M3X.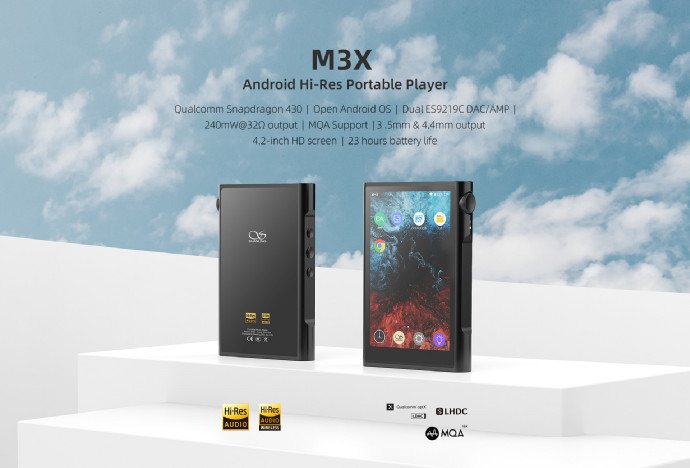 This time, the brand shrunk down the M6, giving the new player the same outlines and design, in a smaller form factor. Add a dual Sabre ES9219C chip, Qualcomm CPU, amazing battery life (23 hours!), and most of all, full Android OS, so you can install Spotify, Qobuz, Tidal, etc
Of course, you also get full Hi-Res and Wireless Hi-Res audio certification, and MQA support, for whoever needs it. A great little box on paper, that we NEED to try ASAP.
Shanling M6 Pro
The Shanling M6 Pro is… the pro version of the M6. You get a better DAC, more power, lower noise, and a strange AGLO technology, in a beautiful case with outstanding bonded glass frames.
Like every modern player, it gets full Android OS, a dual AKM DAC – as long as they can get those chips in stock – and 4.4mm + 3.5mm outputs to connect (un)balanced headphones. I had the chance to get one, for review, and liked it so much, that I gave it my recommendation award.
Here is an excerpt of that review: 
"It comes at no surprise, the Shanling M6 Pro is an exceptional player. The brand simply took the regular M6, and push everything to the max: more power, various software upgrades, better sound quality, and the same, exquisite build quality."
Shanling M8
The Shanling M8 is the brand TOTL, the one that does it all with top of the line chips (dual AKM AK4499EQ), the same AGLO technology, and 8-core CPU from Qualcomm and no less than 7000mAh of battery.
To top it off, Shanling introduced a new "interchangeable headphone sockets", meaning that you could virtually change for any type of headphones, with a high-end, gold-plated, socket. A bit over the top on paper, but it fitted the player pretty well, and thankfully, the brand gives you 3.5mm Pro + 4.4mm and 2.5mm adapters, right off the batch.
Berkhan reviewed it, and here is an excerpt of his review: 
"So how should I rank the Shanling M8? I would say it's among the best. This is the first DAP that really impressed me for quite a while. [..] It has good battery life, build quality, and design. It has a unique approach to headphone outputs, which I really liked. Some people disagree about the idea, but I beg to differ.
Shanling M30
Last but not least, let's talk about the Shanling M30. Presented as a "Modular Hi-Fi Desktop Streaming Player", it's a very specific device aiming at hardcore audiophiles… and I want one.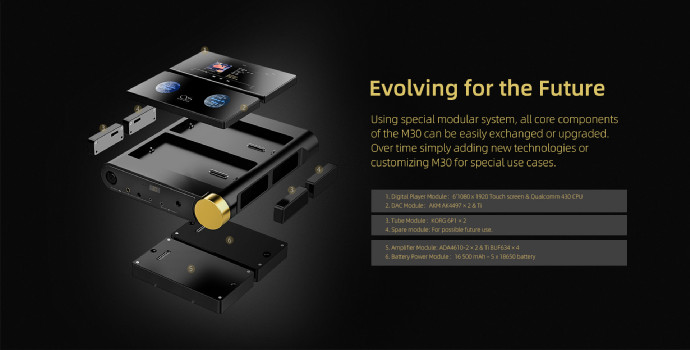 There are 6 different slots, where you can dock various modules like:
DAP module, touchscreen, and CPU
DAC module, AKM, Sabre, Cirrus-Logic, we'll have to wait and see)
tube module, pre-amp, oh yeah
amplifier module 
battery module, to ensure high-end performances with a spotless current
I/O follows the same path, with multiple headphone outputs (XLR, 4.4mm, 2.5mm, etc) and multiple digital inputs (USB, Ethernet, Coax, Optical)
A very quirky device, one that I hope we'll have a chance to review soon.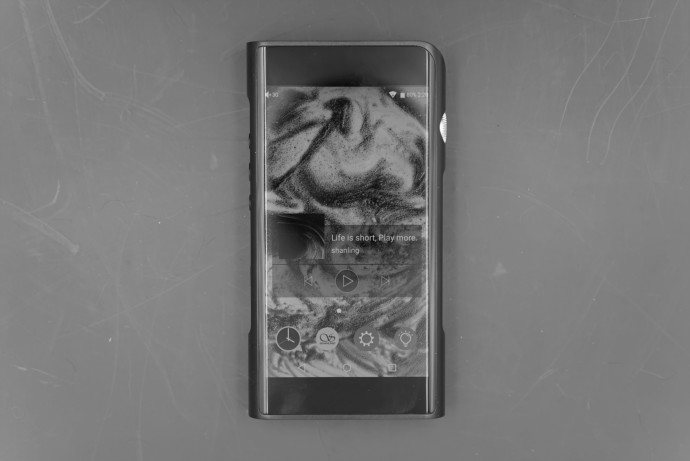 And now, let's get into the review!
The review continues on Page Two, after the click HERE or by using the jump below.
Page 2: Design & Build Quality
Page 3: UI & Usage
Page 4: Specifications
Page 5: Sound performances