Disclaimer: This article about the Beyerdynamic T51P is part of the Wayback Wednesday series.  Check out the other Wayback Wednesday articles HERE. 
I reviewed the Beyerdynamic T51P back in March 2014 already and in audio years that's a almost decade. The thing is I'm not a fan of on-ear headphones and then I'm expressing myself lightly. Why someone out of free will would chose an on-ear headphone is beyond me, but well some people actually really do.
Now if you really/absolutely need or want an on-ear headphone than I can easily only recommend the T51P as the Tesla drivers and closed back design make it sound extremely good. In fact, the T51P's comfort is pretty good, for an on-ear headphone that is, as the pads are soft, the clamping force not too high and the headband cushionny. If you're not sure yet why I'm recommending the Beyerdynamic T51P, I'll make it easy for you: its sound. This is what Beyerdynamic has to say about the T51P:
A particularly deep bass response and transparent, clear highs are apparent from the T 51 p due to the common properties that make all Tesla headphones so special: high efficiency and low distortion. The result: a clear, powerful sound across the entire frequency range, even at low levels. The closed design of the T 51 p also isolates external noise very effectively.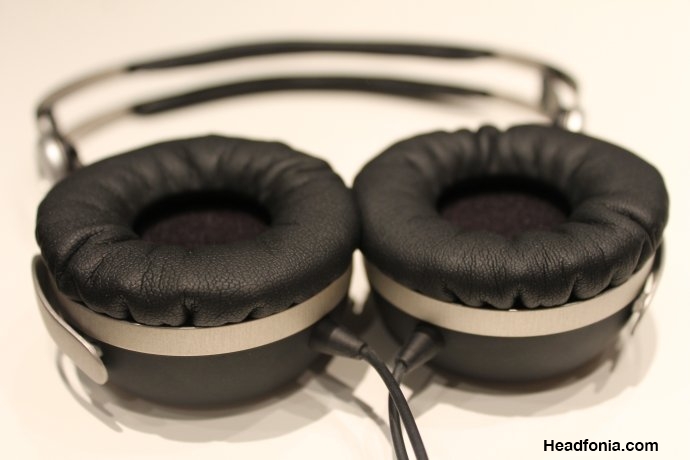 And for once – I kid I kid – I couldn't have said it any better: the Beyerdynamic T51P isolates very well, has great body, speed, clarity and simply sounds really good as most of the Tesla driven headphones do (I'm not a fan of the T70). Three years ago, I even dared to state the following: The T51P is very dynamic, textured and plain fun to listen to. It has an excellent detail level and a good sound stage. I love it, it's close to being perfect.
Ever since I reviewed the T51P, I deliberately stayed away from reviewing on-ear headphones. Sure I own the Sennheiser HD-25 and the V-Moda XS but neither sound as good as the T51P and secretly I just want to keep it my n°1 on-ear headphone.
Not convinced? Then read the full review below. My question to you: What is your favorite on-ear headphone, and why? And on top of that, why do you really need an on-ear headphone?