On this page you'll find our recommendations for all your Wireless needs. This is an ever-evolving list. (You can find our TWS IEM recommendations here)
Fiio UTWS3 [Added 06/03/2021]
Review: https://www.headfonia.com/fiio-UTWS3-review/
First of all, these have great build quality despite being an all-plastic devices. The LEDs, buttons, hinges all feel high quality, and the new chipset did wonders to the performance, especially output-wise. It does exactly what it was designed for.
The battery life is satisfactory and it has a water-resistant design so you can enjoy good music while running or doing sports. FiiO's app support means upgradeable firmware for increased lifespan of the unit and smoother operation. Overall, in my opinion, this is a very good device and the price to performance ratio is, as always with FiiO, great.
The only negative I could find was the fact that it does not support AptX-HD. However, AptX-HD enabled true wireless adapters to have yet to hit the market. For $79 USD, this may be the best true wireless IEM adapter available right now to liberate you from cables. Give it a try!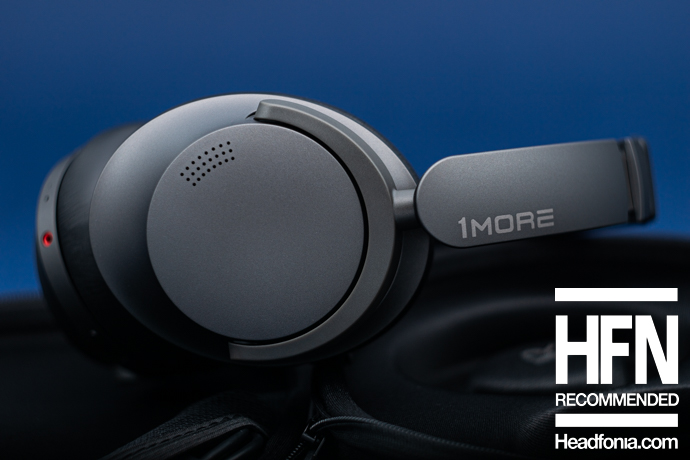 1MORE Sonoflow [Added 13/12/2022]
Review: https://www.headfonia.com/1more-sonoflow-review/
Frankly, we can easily say that Sonoflow has no competitor in this price bracket. It offers a unique experience in terms of features, build, and material quality. Not only that, it comes with a sound tuning that could be well-loved by the masses. It comes equipped with capable microphones and does not disappoint when it comes to ANC performance either. Although it doesn't please me much in terms of button layout, this is a factor that can be easily overlooked compared to what it offers. It is my pleasure to recommend 1More's Sonoflow as it ticks all of my boxes and offers a killer price-to-performance ratio.
The 1More Sonoflow is now featured on our Recommended Buy list where it's in good company.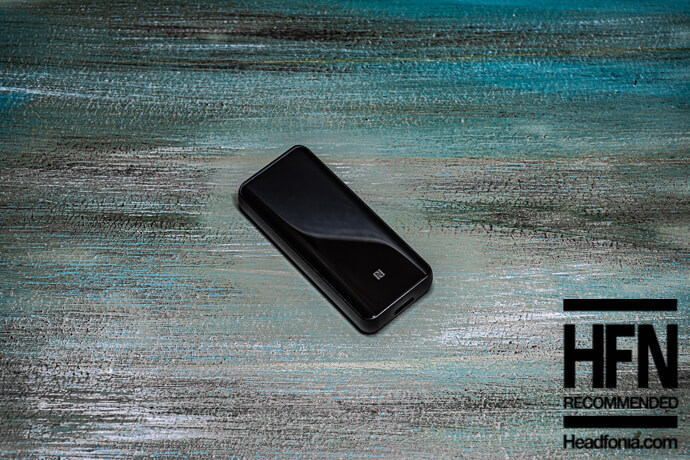 Fiio BTR5 2021 [Added 02/11/2021]
I think FiiO did a great job with this device. Considering the price point and the rich feature set, the BTR5 2021 is a solid option for those looking for a small, all-in-one solution to pair with their IEMs and efficient headphones. The BTR5 2021 offers ample power for your IEMs and can drive sensitive headphones without any setbacks. It also offers a fairly balanced signature with a good technical foundation for the price. It is compatible with a wide range of devices, has many usage cases, and performs above my expectations with its excellent signal stability. The fact that FiiO grants you full control over the device via the FiiO Control App means that you'll be able to adjust the settings as you please, on the go, without a computer. At this price point, I can't find anything to complain about. Well done FiiO!
Review: https://www.headfonia.com/fiio-btr5-2021-review/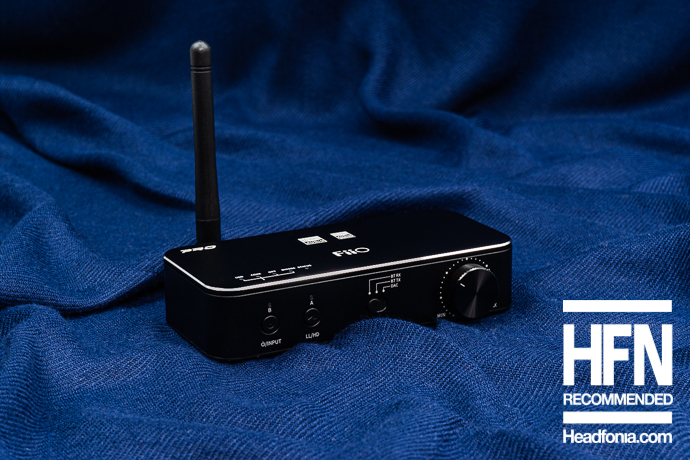 Fiio BTA30 PRO [Added 12/12/2021]
Review: https://www.headfonia.com/fiio-bta30-pro-review/
The FiiO seems to have quite successfully managed to develop an already good device. With newly added buttons and LEDs, BTA30 Pro offers a better experience compared to the old generation. Thanks to the new DAC chip, the sound quality of the device has increased by a good margin, while still offering a rich feature set. It is a versatile, all-in-one device and it can be used in many different setups. You can even use it with your Nintendo, PS5, or your preferred gaming console for a better, more immersive gaming experience. You can bless your monitors with Bluetooth capability and you can enjoy the sound quality of a proper DAC while doing so.
Above all of that, the new DAC proved to us that it is a clear improvement over the previous-gen, offering cleaner, better, and more dynamic sound quality, punching above our expectations. I have to be honest with you. When I heard that a new version was being developed, I was biased, thinking that they had to do it because of chip shortage, but FiiO proved that this was not the case. The new version offers a better experience compared to the old version in terms of sound quality, ease of use, and stability. That's exactly why the BTA30 Pro is a recommended buy! I wholeheartedly recommend you to try the BTA30 Pro if you are in the market for a multi-purpose Bluetooth DAC.
Shanling MW200 [Added 20/09/2020]
Shanling, in my opinion, hit the golden ratio of price & performance with this adapter. It is a well-made, well-tuned wireless solution for your high-end needs.
The Shanling MW200 successfully reflects the IEM you combine it with therefore leaving you alone with your favourite signature, without any coloration or saturation. Additionally, with its 340mAh battery, you have more than enough juice for a few days without charging.
It features the highest available codecs as well as an integrated Knowles SiSonic microphone for clear calls. It is a great device and that is exactly why we are awarding it with a spot on the HFN Recommendation List!
Review: https://www.headfonia.com/shanling-mw200-review/
iFi ZEN BLUE [Added 04/06/2020]
You might have special CD players or DACs already, but you can still be surprised by the BT sound quality of the ZEN Blue. And it gives you the comfort to switch your music wirelessly. To me, the ZEN Blue proves that it is a very good home audio device. Considering the competitive price and the clean output, I think this is one of the best solutions from iFi.
You might be a bit cold when people talk about Bluetooth audio. But devices like this allows you to have great sound over the air. Sure, you're not going to get a performance as a HiFi DAC gives. There's always a trade-off between comfort and sound quality. But if you're ready to make a slight compromise in sound, then iFi ZEN Blue is the perfect solution.
Review: https://www.headfonia.com/ifi-zen-blue-review/
iFi GO blu [Added 25/12/2021]
Review: https://www.headfonia.com/ifi-audio-go-blu-review/
Let's make it short: for the price, the iFi GO blu is a very compelling device. Build quality is great, the sound is impressive, I/O is complete thanks to 3.5 + 4.4mm headphones out, and it can virtually work with everything you own, as a DAC/Amp.
If you don't want to get a TWS or just want something powerful, but small enough to drive your headphone on the go, the GO blu can be an excellent solution. Its versatility is gold and most of all, it's really, really tiny, so you can fit it almost anywhere in your gear pack. Big kudos.
And so, the iFi GO blu goes right into my recommendation list, as one of the best, and swiftest solutions for audiophiles on the go. Our full list of recommendations is available here: https://www.headfonia.com/best-wireless/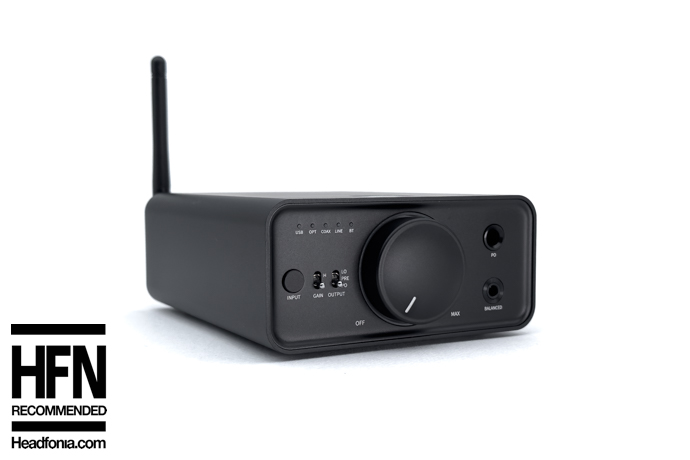 FiiO K7 BT [Added 11/07/2023]
Taking into account the K7 BT's features, build quality, and the components housed within its chassis, it's clear that this DAC & AMP is a highly competitive offering in the current market, offering excellent value for money. The dual 4493SEQ DAC chips and dual THX 788+ amp modules at this price point is nothing short of remarkable. For an additional $50, you can own a robust wireless DAC/AMP that currently stands as a strong contender in the wireless market.
The K7 BT is the upgrade that the K7 needed. Its wireless performance is outstanding, with almost no impact on sound quality, and it adds new features to the already comprehensive suite that the K7 offers. If you're in the market for a high-quality wireless DAC/AMP with rich features and excellent sound quality, the K7 BT is an easy recommendation from us.
Review: https://www.headfonia.com/fiio-k7-bt-review/
Hifiman Deva Pro [Added 30/12/2021]
Let me copy a small part of my conclusion from the original Deva review for you to understand the context:
"The new Hifiman Deva to me is an excellent headphone. I wouldn't have minded a bit better-staging performance but rest assured, for the price and for a wireless headphone, everything else is very impressive."
Now the sound-stage department is improved and the Deva Pro feels like an even more complete headphone. It's more polished and ironed out in terms of an audiophile BT headphone. The only thing I can try to extract as a negative is that the headphone doesn't come with a cheaper wired option like the Deva Wired. Maybe Hifiman would release a wired model soon, and I believe they should. You can get these headphones as a great budget-friendly desktop solution if you already have a nice setup on your desk.
If you want a great Bluetooth full-size headphone, and if you think the Ananda BT is too expensive, you can definitely get this one and call it a day. You can improve the performance even more with a desktop setup so don't think about it being only a wireless model.
Review: https://www.headfonia.com/hifiman-deva-pro-review/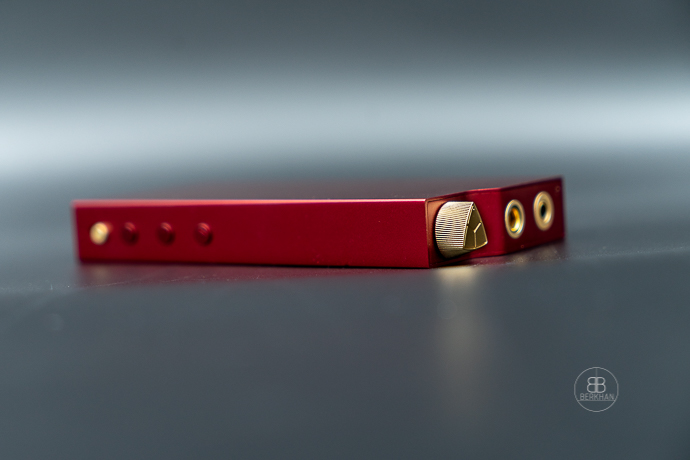 Dethonray Pegasus SG1 [Added 03/11/2022]
I've never been a fan of wireless "audiophile" products. I always think that there should be some kind of a drawback with the sound quality. This is the first time that I think about actually using a wireless DAC at work or when commuting. The ease of use is hard to overlook, and you actually get a killer sound quality from a BT device.
If you absolutely need the portability without the cable mess, then it might be the best possible solution from a pure sound quality perspective. For pure sound quality, the SG1 is much better than many other BT DACs I've tried.
Review: https://www.headfonia.com/dethonray-pegasus-sg1-review/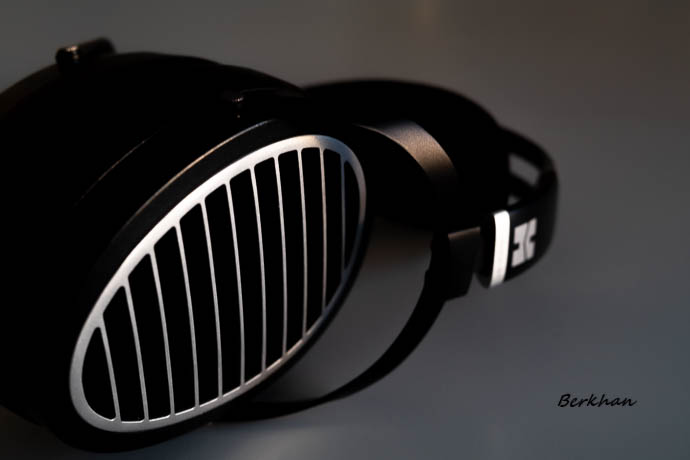 Hifiman Ananda BT
To be honest with you, I was never a fan of Bluetooth earphones/headphones. This Hifiman Ananda BT, however, changed my perception of wireless sound. This easily is the best wireless headphone I've ever listened to and it's not even close. Together with the sound, the general user experience is very pleasing and simple.