These are the best Universal IEMs on the market right now. The list is sorted based on price, starting from the lowest to the most expensive. This is an ever-evolving list. There are so many good-sounding universal IEMs out there that we can't list them all, but here are our favorite and recommended universal IEMs for now.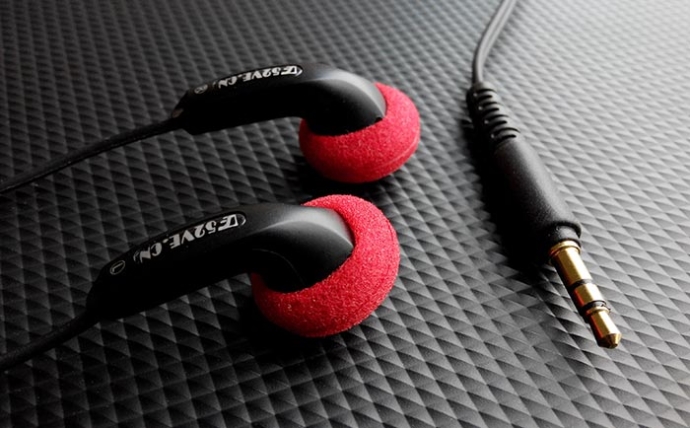 Venture Electronics Monk
One of the most talked-about products this last year and probably one of the most bough earbuds in the world, ever. The VE Monk is popular, not only for its $5 price but also because of its extremely good sound. You would never expect an earbud to sound this good for this little money. It's not the very best earbud (that might be the ZEN) but for this price, nothing will beat it. Over the last few months, Lee from VE has been adding a lot op cable and color options. Every music lover should at least buy one Monk in his life. $5. Incredible
$5 from VE / Venture Electronics
Review: https://www.headfonia.com/review-ve-monk-4-99-miracle/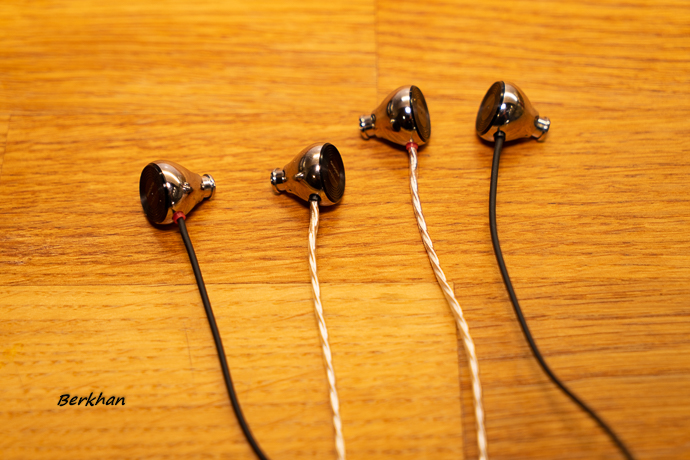 Shozy V33 (Added 01/01/2020)
Shozy always offers great value with their products and this "vinyl" V33 series once again proves that point. These earphones have a very nice and elegant design, good build quality, and a very comfortable fit. They also have a heart-warming sound with that vinyl touch in their presentation.
With its 49$ price, the V33 is an excellent earphone with a very coherent, slightly warm, and organic presentation. Also, it has the same aluminum parts as the Pro model in the cable. The y-split, the neck slider and the 3.5mm jack are exactly the same as the V33 Pro. The only addition to the Pro is the SPC cable, which I don't think matches very well with the presentation.
Review: https://www.headfonia.com/shozy-v33-v33-pro-review/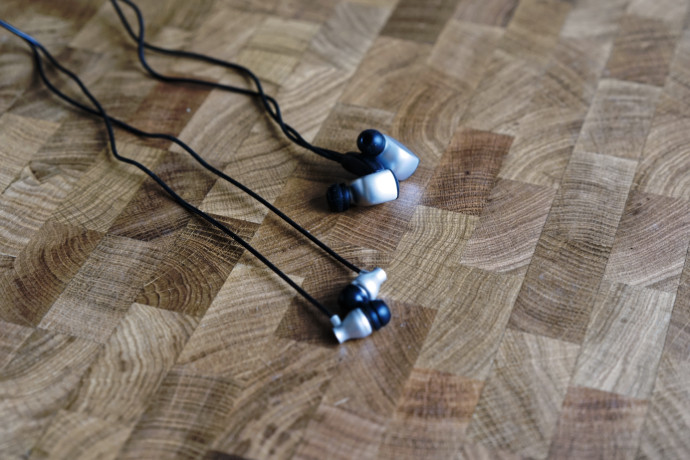 Final Audio E2000 / E3000
The most comfortable and versatile of the lot is the Final Audio E2000 and E3000.  And of the two, I find the E2000, the cheaper model, to be the most well-rounded.  Final Audio really did a great job with both of these models.  I have said this time and time again, but I love seeing cheap gear step up and deliver great performance.  I wouldn't want to be without the E2000 for general listening, and taking leisurely strolls around the neighborhood, and I wouldn't want to be without the E3000 when I want Dvorak to play me to sleep.
Review: https://www.headfonia.com/review-final-audio-e2000-e3000-nice-surprise/
Shozy Form 1.1 [Added 27/02/2020]
Shozy once again has put up an IEM that performs seriously well for the price. However, they decided to go for big bass in the mid-bass section to appeal general music audience. I did not like this tuning simply because the IEM performs very well in other sections, and the mid-bass distracts you with its overly impressive presence sometimes.
Review: https://www.headfonia.com/shozy-form-1-1-review/
TinHiFi T4
The TinHifi T4 is a great IEM, period.
If I didn't want to believe the hype at first, I had no choice but to admit that TinHifi completely overturns the tide in their favor. The T4 sounds and feels like a major in-ear: a clean shape with sturdy construction and the right amount of sophistication, combined with one of the best dynamic driver you can find in this price range.
The sound stage is amazing, sound pressure is astounding and once you've changed the tips and cables, they'll fit perfectly in your ear. A massive update of the T2/T3, and a great choice for any Chi-Fier, or anyone.
Review: https://www.headfonia.com/tinhifi-t4-review/

Akoustyx R-210
I'm very happy that I got referred to Akoustyx by Knowles as I think they have created something really good at the price point they're selling it for. The one Knowles BA-driver R-210 is my personal favorite and if you're into great-sounding, neutrally tuned IEMs, then you really should add this R-210 IEM to your collection. For only $199,99 this is a no-brainer and as a result, I am putting the Akoustyx R-210 on our Best universal IEM list with all our Best IEM buys. It's the discovery of the year so far for me.
Review: https://www.headfonia.com/akoustyx-r-210-r-220-review/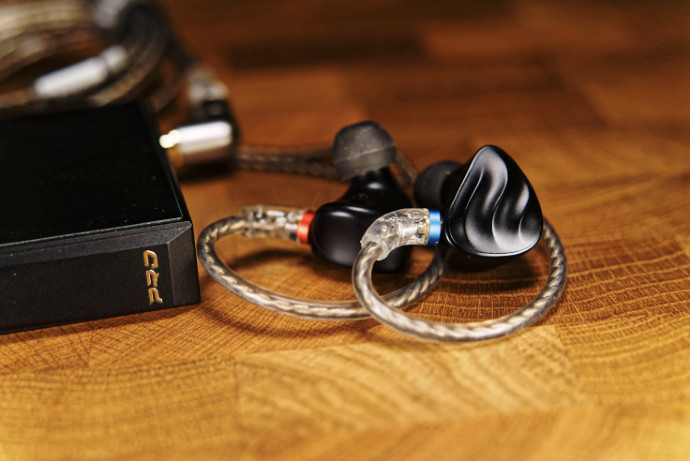 Fiio FH3 [Added 07/09/2020]
Another day, another win for FiiO. Take a good, affordable, IEM, and take it to the higher ground. For the same price. That's basically the story behind the FiiO FH3.
Performances are on par, if not better than the FH5 for almost half of the price. The Bass is delightful, the vocals superb, and in this price range, there isn't anything that really competes in terms of comfort/robustness/design. If you want deep, authoritative lows in a good-looking package, this is the one. To me, it's the perfect contender to the AudioSense DT200, the latter one beating the FiiO in terms of the sound stage.
That said, at the end of the day, I think both should deserve to be on my recommendation list: they're awesome. So to the list, it goes. Well done!
Review: https://www.headfonia.com/fiio-fh3-review/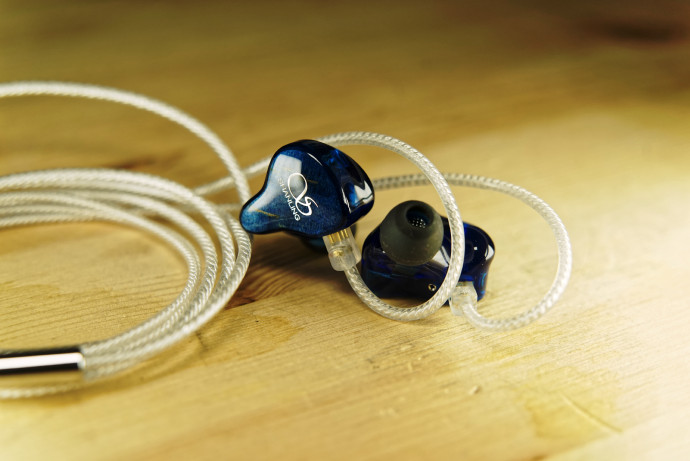 Shanling AE3 [Added 11/11/2020]
The Shanling AE3 is a great IEM, in every way. Build quality is superb, comfort is excellent and, even if didn't expect much from them at first, I became immediately hooked the moment I put them in my ears. The AE3 sounds and feel like a top-tier IEM – clean mids, sharp highs, deep bass – for a quarter of the price.
Up to date, this is one of the best three-driver / dual-way IEMs I ever encountered, for now. And what's even more surprising, is the fact that Shanling achieved this level of performance and production, at such a low price. With the FiiO FH3 and AudioSense DT200, the AE3 proudly deserve to be on my recommendation list, as one of the best choices if you seek a sub-$200 IEM.
Review: https://www.headfonia.com/shanling-ae3-review/

Kinera Idun Golden [Added 06/03/2022]
The Kinera Idun Golden is one of the most quality releases from the Kinera brand lately. It's a fantastic performer for the money, with an audiophile approach to sound.  I enjoyed this IEM very much with its precise, on-point tuning. This is one of the smoothest and well balanced hybrid IEMs that you can find in the entry-level market today.
It's one of those rare incidents where I found a high-level IEM tuning in an entry-level IEM.
Review: https://www.headfonia.com/kinera-idun-golden-review/
TinHifi P1
The TinHifi P1 is very good overall, excellent for the price. The sound is nice with overwhelming precision, impressive sound pressure and a sound signature that 90% of listeners will love, and 10% will tweak. The build quality is superb, with the shiny Stainless Steel shell and the copper braided cable. I love it. It needs a (very) good source to fully deploy its wings but, do it and you'll be pleasantly rewarded. For 199$, you really can't go wrong on this one. Enter the chi-fi train, it keeps speeding up!
Review: https://www.headfonia.com/tinhifi-p1-review/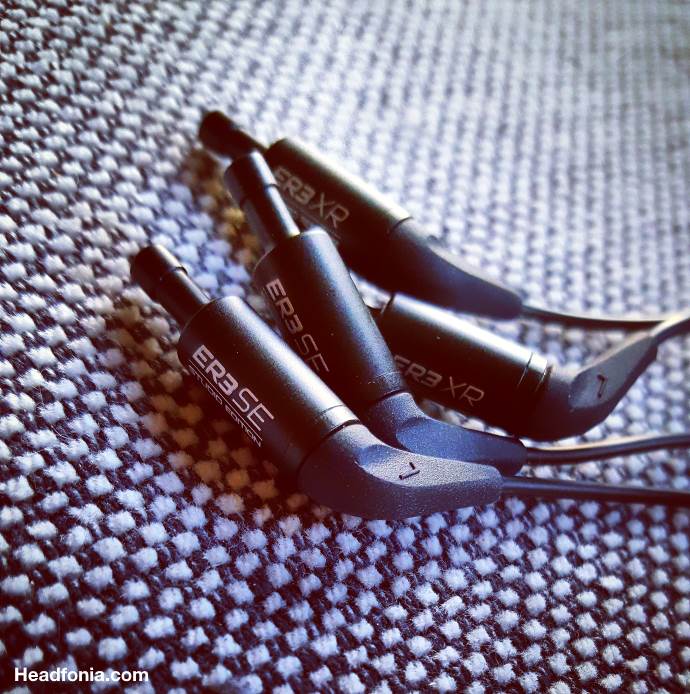 Etymotic ER3-Series
The ER4-series IEMs already were in our Buyers Guide for universal in-ear monitors, and I have added this ER3-series to that list. The ER3 IEMs really are the ER4's little brother and they share the exact same characteristics, yet they perform at a lower level, which is only normal with the price difference between them. For only $179 you get a set of wonderfully tuned, neutral, very impressive IEMs. If you like a little bit more bass, the XR-versions for sure is the one to go for. All in all, I am convinced these will seriously impress you if you haven't heard about the ER4-series yet. And it will make you wonder about the price/quality relationship of a whole lot of other brands.
Review: https://www.headfonia.com/review-etymotic-er3/
Thieaudio Legacy 4 [Added 22/04/2021]
If you're after that tight and rumbling bass, crisp treble, and high-resolution instrument reproduction, the Thieaudio Legacy 4 is an excellent performer for this price.
I would say that the L4 is a great performer and it impressed me since I opened its package and put it in my ear. This is a highly competitive market, especially in this price range, but the Legacy 4 is definitely a viable choice. It's not as impressive and game-changing as the ER2XR, but it's recommended. Good job.
Review: https://www.headfonia.com/thieaudio-legacy-4-review/
Audiosense DT600 [Added 05/08/2021]
The AudioSense DT600 are excellent IEMs, in every way.
Once again, I was immediately hooked the moment I put them in my ears. Everything that I liked in the DT200 is here, but better. Deep lows, clean highs, and lush voices, with the right level of sharpness and superb design. It completely won me over and those are now my new dark horse, hidden behind popular options, ready to jump over.
Quickly and simply, for $250, it's my new recommendation. Voila!
Review: https://www.headfonia.com/audiosense-dt600-review/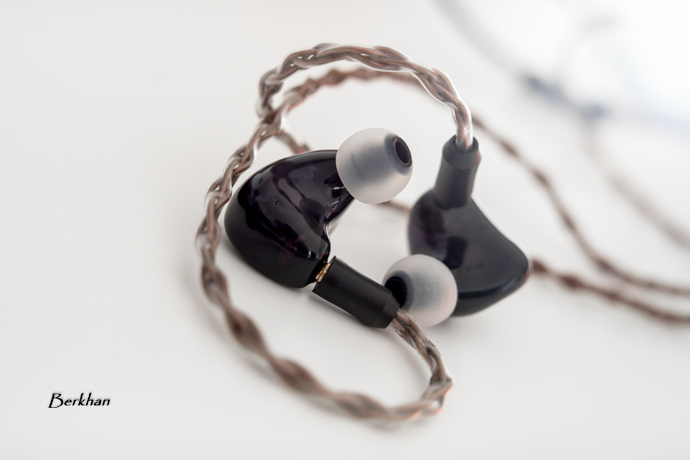 Oriveti OH300
Most hybrid IEMs mostly have a V-shaped sound to me. But the OH300 puts a different aspect to the table and proves that hybrid IEMs can also sound very balanced and coherent. Not many IEMs have managed to achieve that, so I think this new model from Oriveti is very successful. The tuning is masterful except for that sub-bass focus, which can become a little too much with wrong source pairings, but to me that's acceptable. Most importantly, Oriveti presents the IEM in a perfect package for the money. It feels like I've purchased something that costs double the price. Another aspect is the premium-looking, slick design language that feels great in the hand. Everything in this IEM smacks of quality.
Review: https://www.headfonia.com/oriveti-oh300-review/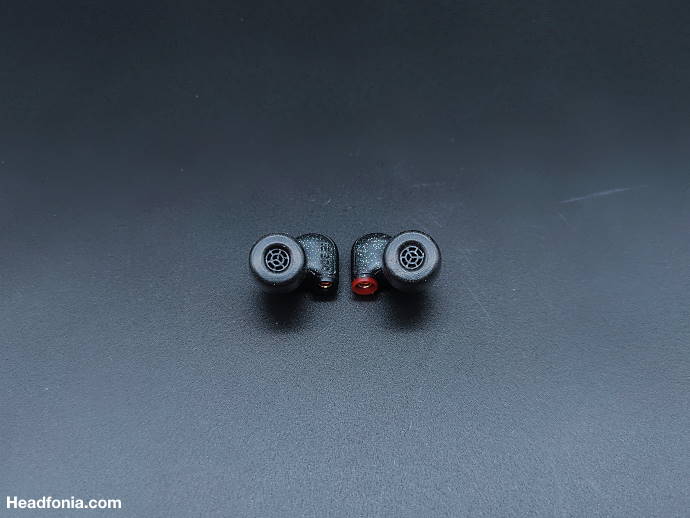 Sennheiser IE 300 [Added 08/02/2021]
Sennheiser stands for quality in both build quality as well as sound, and it's no different this time. The IE 300 is a very affordable IEM that not only looks nice, but it's also very well built, very comfortable and great sounding. The IE 300 has a more U-shaped sound signature but to me, the graph looks more extreme than it really is. The bass is impressive and addictive, the mid timbre is to die for and the treble is energetic. It's just an easy end engaging IEM to listen to, no matter the music you throw at it.
The Sennheiser IE 300 for $299 delivers great value for money and it's impressive to see what tonality and sound quality Sennheiser managed to get out of a single driver.
Review: https://www.headfonia.com/sennheiser-ie-300-review/
Fiio EM5 [Added 28/09/2020]
nd therein lies the brilliance of the EM5: it allows you to create a no-compromise, open sound reminiscent of a full-size set of open-back headphones wherever you are, without fuss. I did think initially that its use-cases would be limited, thereby making them somewhat of a niche proposition, but thinking of the EM5s in IEM-terms isn't the right way to view this talented little pair of earbuds.
The FiiO EM5 has a properly grown-up and impressive sound that will reward the listener with an open, spacious and surprisingly natural performance when fed with appropriately matched music. Let's just say I'm never going to the trouble of packing a pair of open-back headphones with me when I travel going forward – the EM5 is simply superb. It gets our nod, and certainly earns a place on our 'recommended buy' list. 
Review: https://www.headfonia.com/fiio-em5-review/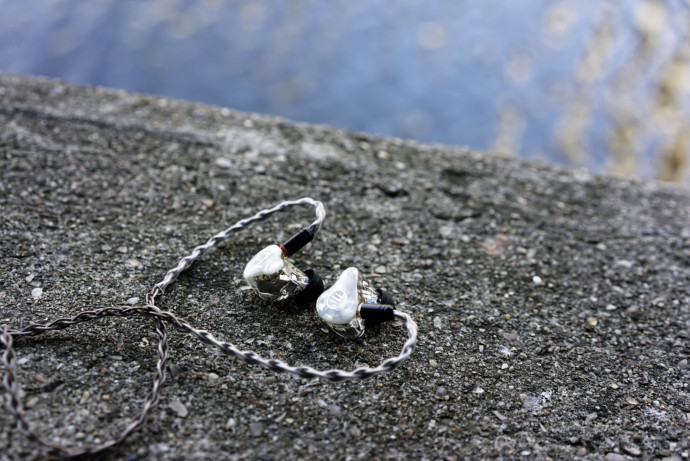 BGVP DM7
Again and again, BGVP keeps improving and the DM7 are the finest model they offer up to date. It's a good improvement from the DM6, even if they both share the same sound signature. The improvements in the upper range really make a difference in the long term. To be blunt: it's better than the DM6 in every way. If the DM7 cost is 50% more than the DM6, that's just 100$ more if you want the big picture and, in my opinion, this is more than fair. This is a serious IEM with a very high quality/price ratio. If the Fearless S6 Rui is too bass-oriented for you, get the DM7, you won't be disappointed.
Review: https://www.headfonia.com/bgvp-dm7-review/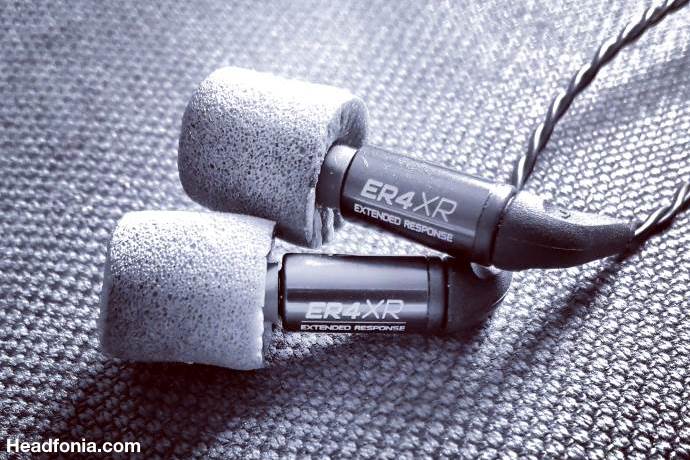 Etymotic ER4-Series
What a nice and pleasant surprise and experience listening to the Etymotic ER4-series has been. My ears and brain very quickly got used to the sublime level of clarity and cleanness and going back to other IEMs was quite the challenge. The ER4's precision and speed are remarkable and it clearly shows Etymotic has all the experience to make this happen. The Etymotic ER4-XR and SR both sound incredibly good and looking at their price, they're an absolute steal. I absolutely recommend everyone to get one of these at least once to experience the Etymotic sound signature. You can't call yourself an audiophile if you haven't ????
Review: https://www.headfonia.com/review-etymotic-er4-xr-er4-sr-impressive/
Astell&Kern (JH Audio) Billie Jean
Sonically the Billie Jean is a delight, with great dynamics, well bodied, heaps of resolution, and a clean signature overall. Bass is punchy, mids are well-formed and rich and treble is energetic and fast. If you're sensitive to brighter tuned monitors, you might want to give it a careful listen first, but to me, at this point, there is hardly anything to complain about. To me there are only two things where Billie Jean could improve, that's an extension on both ends and a more solid sub-bass foundation. At this price, however, it is the best I have heard. I even go that far as to say, it punches well above its suggested retail price and fights back models that set you back heavier.
Review: https://www.headfonia.com/review-astell-kern-billie-jean/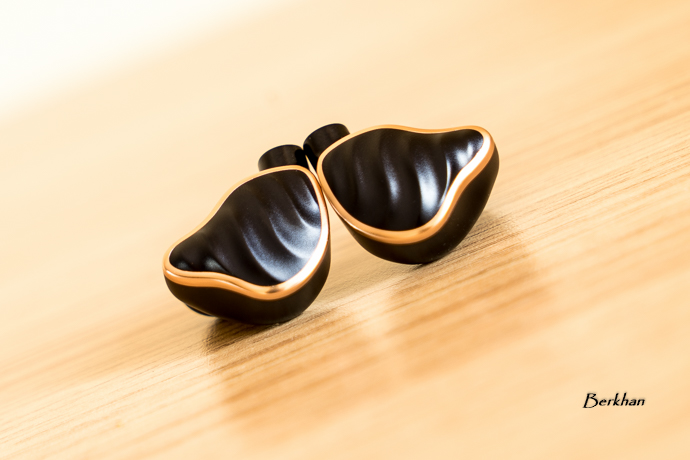 FiiO FH7
FiiO has finally managed to create an IEM that sounds correct, coherent, and high quality this time around. And with its 450 $ price tag, it's a wonderful IEM in the Mid-Fi area. I'm sure it will be a fan favourite in this price range soon. Considering the rich package content, build quality, fit and sound, the FH7 deserves great attention in the portable audio market.
Review: https://www.headfonia.com/fiio-fh7-review/
Oriveti OH500
Oriveti came back to the market in a timely fashion with their new IEMs. With an aggressive price policy, beautiful ergonomic design, and great packaging, the new OH series certainly tick lots of boxes. The OH500 in particular reminds me of one of my favourite IEMs ever, the Oriolus MK2. To achieve that with a fraction of the price is somewhat remarkable to me. It's not the MK2, but it comes close. Very impressive. I recommend these two new IEMs from Oriveti to everyone who's looking for high-quality IEMs for their money.
Review: https://www.headfonia.com/oriveti-oh500-review/
Final Audio B3
The B3 in my opinion is the best value and the best IEM among the New Final Audio B Series. It stays loyal to technical guidelines and presents a very honest sound which impressed me from start to finish. It's very coherent in its own flat presentation, with a great sound-stage and imaging performance.
The B1 is the most suitable IEM for me in this lineup, but due to a few reasons, I couldn't justify its price tag against the B3. It surely has a better bass response and instrument timbre, but its somewhat thin and light treble presentation forms an inconsistent sound overall. I liked it pretty much, but I can't deny the tuning success of the B3 model, which offers a much better value.
Review: https://www.headfonia.com/final-audio-b-series-review/
Unique Melody Mini MEST [Added 13/10/2020]
The Mini MEST is just as special as the MEST in this regard: it performs incredibly well for the price it is selling for and it easily beats many monitors in its price class with its engaging tuning and bone conduction experience.
For only $599 you get one heck of a universal hybrid monitor. I'm not the biggest fan of universal fit IEMs, but this one is so good that I have to give it our Recommended Buy award. To the Best Buy list, it goes!
Review: https://www.headfonia.com/unique-melody-um-mini-mest-review/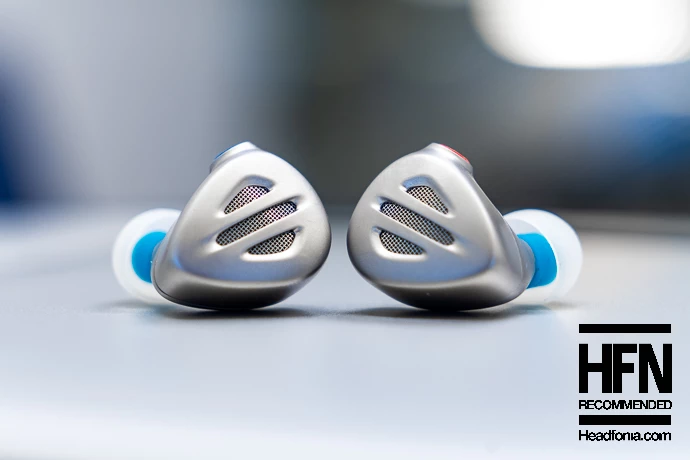 Fiio FH9 [Added 19/12/2021]
The FiiO FH9 is the best FiiO IEM I've reviewed in terms of sound performance. It's a testimony to the effort and ambition of the FiiO team. As a first-hand witness of their progress over the years, I appreciate the effort and the technology they're putting forward. The only thing missing here is the note size in the mid-range. Other than that, it's a high performing IEM.
I recommend using the treble filters and SpinFit tips with the FH9. You'll have a spacious and highly resolving presentation with excellent definition and transparency, as well as balance and bass texture. I guess FiiO could've just left the IEM with the treble filters and released it as it is.
Review: https://www.headfonia.com/review-fiio-fh9/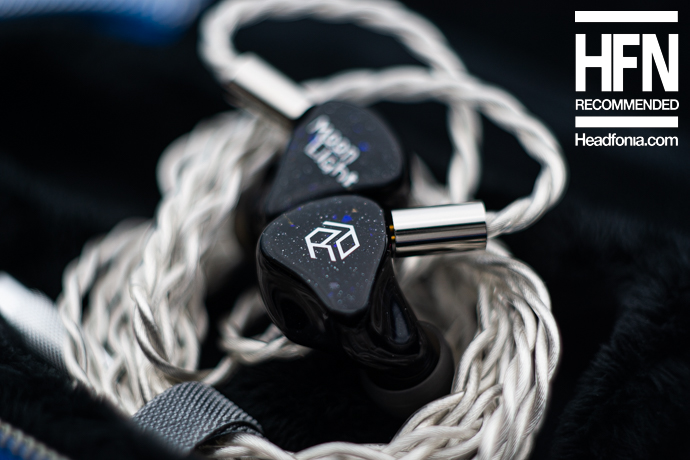 Yanyin Moonlight [Added 20/09/2022]
The Moonlight is a musical and detailed tribrid IEM that managed to impress me with its technical prowess and resolving delivery. I would like to congratulate Yanyin on its successful product line-up. The material quality and the grade of craftsmanship are impressive and Yanyin entered my radar nice and quick.
If you are after a tribrid that is capable, detailed, and musical at the same time, be sure to try the Moonlight as it might be the droid you are looking for.
Review: https://www.headfonia.com/yanyin-moonlight-review/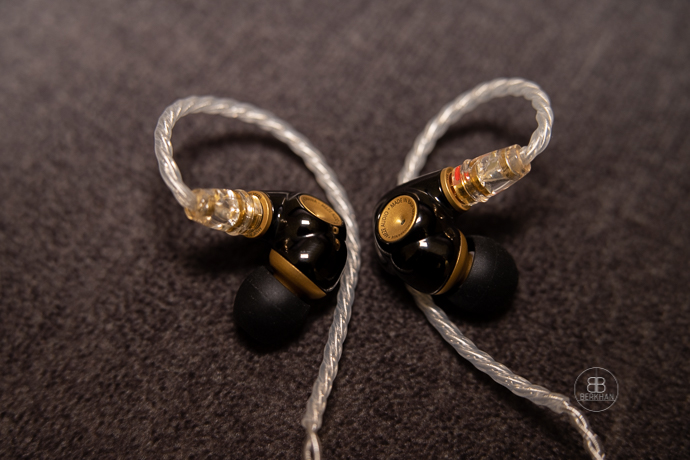 Meze Audio Advar [Added 21/04/2022]
Meze created a winner in many aspects here. The musical, high-end stereo system type of sonic experience separates Advar from its competitors. Whatever you throw at it, it pulls it off with excellent technical performance, a definitive and resolving nature with a smooth and balanced sound. It's just flowing, silky, and natural.
So if you ever lookout for a coherent, life-like, resolving and smooth IEM under $1000, don't forget to include the Meze Audio Advar in your watchlist.
Review: https://www.headfonia.com/meze-audio-advar-review/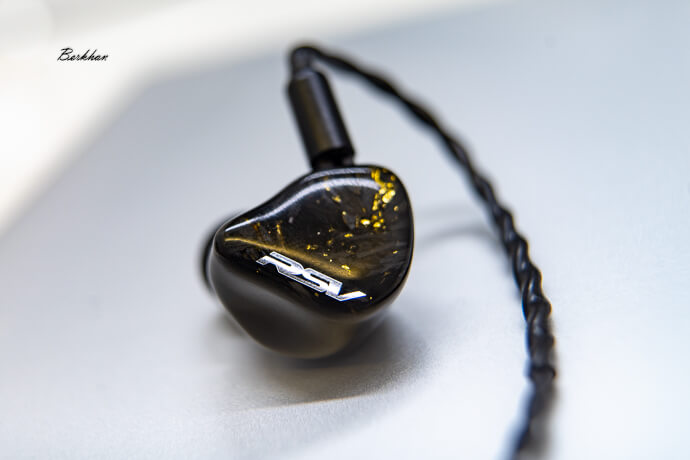 Softears RSV [Added 20/05/2021]
I simply can not find any weakness in the sound of the RSV. Maybe I can only mention a slight boost in the sub-bass region and relatively small sound stage. Nothing else made me feel uncomfortable. After listening to three models from Softears, I can honestly say this is their bang-for-buck product.
I don't think anyone would find a problem with the sound of this monitor. Does it excel in a certain area? Not really, as it has this "safe" approach to the sound so it doesn't take any risks. That may sound like it doesn't have the best resolution or transparency. But that's not the case. And this is the exact reason that it's a successful IEM in my book.
Review: Softears RSV Review – Headfonia Reviews
Audeze LCD-i3
Back in the day when Audeze introduced their iSine monitors, they had the guts to try something different. In my opinion, it really paid off. The LCD-i3 creates a sound that is hardly comparable to your typical IEM. The experience in total is so very different. The only thing the i3 has in common with In-Ear Monitors is the fact that there's a nozzle that goes into your canal. The LCD-i3 is the closest I've come to a headphone experience, with an earphone.
The comparatively big drivers create a sound that really is on par with some open Over-Ear headphones. The stage is massive for an IEM, the layering, imaging, and separation are just incredible. Audeze's IEMs are the only ones I would consider wearing at home instead of full-sized headphones. It's just that good. A big plus is also that you get two different sounding monitors in one package. Just slap on the Cipher cable, given you have an Apple device, and you get a different beast altogether. The Bluetooth cable is a nice addition for those who want extra convenience.
I know this review sounds like a pure rave, but honestly, I am deeply impressed. That doesn't happen a lot anymore.
Review: https://www.headfonia.com/audeze-lcd-i3-review/
Shozy & AAW POLA
I loved POLA from the start. I quite like my treble section detailed, extended and clear with a lot of energy and the POLA delivers just that with the Electrostatic tweeter. The beauty is that it's not only the treble that shines but the bass is equally impressive: it goes down low, has good impact, shows great detail, and has excellent layering. The mid section is spacious, detailed smooth, and well-layered though it mostly depends on the source used and how they will sound exactly. Anyway, it's important to say that POLA isn't just about bass and treble, as the mids are very good on their own.
Review: https://www.headfonia.com/review-shozy-aaw-pola/
Do note that POLA39 is also a recommended IEM at $1,050USD. But as we received it as a custom, it's featured on the CIEM LIST.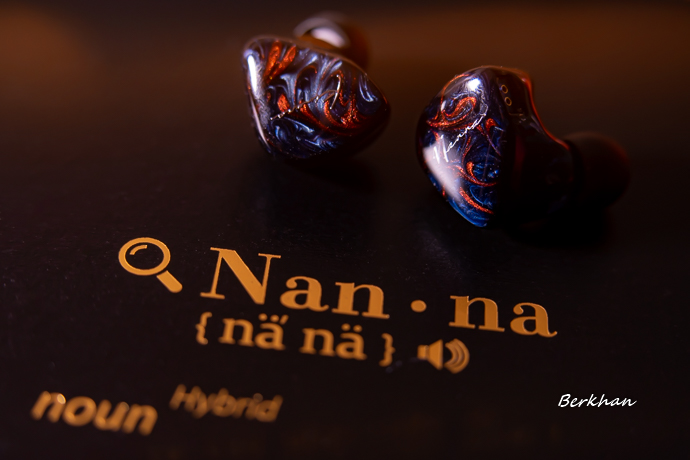 Kinera Nanna [added:16/07/2020]
Overall Kinera Nanna is an excellent IEM and I think it has one of the best treble performances in the market right now. Highs are simply phenomenal and if you like your treble to be sparkling, this is one of the IEMs that you should look for.
Other aspects like bass quality and depth, sound-stage, and smooth mid reproduction are the other things that shine in this IEM. For this performance, it earns a spot on our Best Universal IEMs page. This is the first time a Kinera product manages to be on that page, so they should be proud, shouldn't they?
Review: https://www.headfonia.com/kinera-nanna-review/
Earsonics Purple
What an impressive IEM Earsonics have come up with. This one I think will touch a lot of hearts in the audiophile market very soon. I'm really impressed by the level they've climbed up to after releasing the Velvet in 2015. This is simply one of the best products Earsonics has ever released to the market, there's no doubt about that IMHO. I think every audiophile around should give it a go if they have the opportunity. For Earsonics fans though, it's a MUST to listen to this monitor. Good build quality, a great fit with a small footprint considering the technology and the driver sizes inside, and a great sound in all tuning options. That is what the new Earsonics Purple is all about. If you have a chance to listen to this IEM, don't miss it. One of my friends already purchased it after a short period of listening. Congratulations to Earsonics, easily recommended.
Review: https://www.headfonia.com/earsonics-purple-review/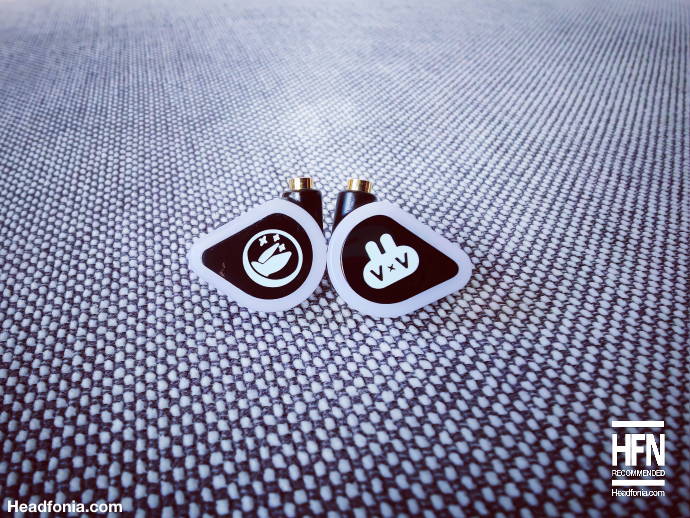 FiR Audio VxV [added:27/04/2021]
The FiR Audio VxV article has been one I have been looking forward to writing, simply because I have been enjoying this IEM so much. It just has that magical something that makes you want to listen to it more and more. The VxV sounds exciting and natural, yet also offers good quality.
The VxV was set in the market with an original marketing approach. Not only does it look great, but it also offers sublime comfort and it doesn't break the bank at all. (certainly not at the DROP price). Tuning-wise the VxV is very easy to like. FiR Audio really succeeded in building a great and affordable all-around EDC IEM. It doesn't matter what source you hook it up to and what music you play through it, your ears will always like the result. For me, the FirAudio VxV has a great price-quality ratio and as I really enjoy listening to it so much, I am awarding it with our Recommended Buy award.
Review: https://www.headfonia.com/fir-audio-vxv-review/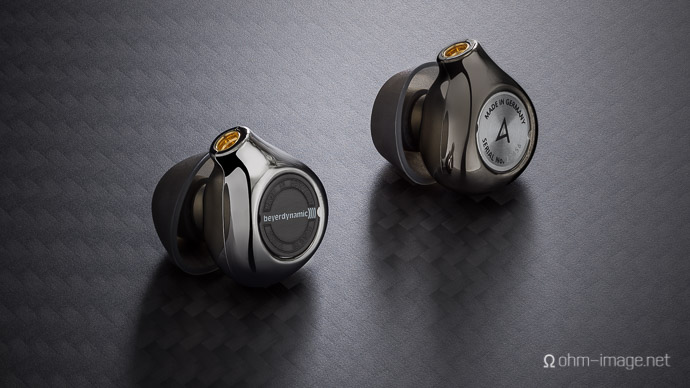 Beyerdynamic Xelento Remote, Wireless & AK
The Beyerdynamic Xelento Wireless doesn't come cheap but you get a beautiful, comfortable, well-built, and very good sounding IEM in return.
The Xelento wireless is small and the mini Tesla inside is doing miracles, delivering a real high-end sound. The wired version still sounds the best to me but the wireless version together with the MIY is getting very close.
The Xelento Wireless won our best wireless IEM of 2019 award a few weeks ago, and just like the regular and remote (+ AK) version, its's featured on our best universal list. This is a Recommended Buy for sure.
$999 to $1199 from Beyerdynamic
$999 from Astell&Kern
Review: https://www.headfonia.com/review-beyerdynamic-xelento-remote-anthem/
Review: https://www.headfonia.com/review-astellkern-akt8ie-mkii-age-of-consent/
Review: https://www.headfonia.com/beyerdynamic-xelento-wireless-review
Empire Ears ESR MKII [Added 25/02/2021]
The Empire Ears ESR MKII is just like those studio reference monitors. Those have a linear presentation, but you actually enjoy certain reference speaker models. The ESR MKII is exactly like that. It has a flat response, but you still find yourself enjoying it. And because it's an extremely smooth and balanced IEM, you can listen to it all day without any fatigue. It just flows through. No distractions, and nothing overdone.
It's one of the best tunings I've come across. And the price? Well, it's not crazy expensive money in today's IEM market, so I think it actually has great value. As a result, I recommend the Empire Ears ESR MKII as a great reference monitor. If you're looking for a true-sounding IEM and had enough of the V-Shaped, fun-oriented gear, this might be your best bet at this point.
Review: https://www.headfonia.com/empire-ears-esr-mkii-review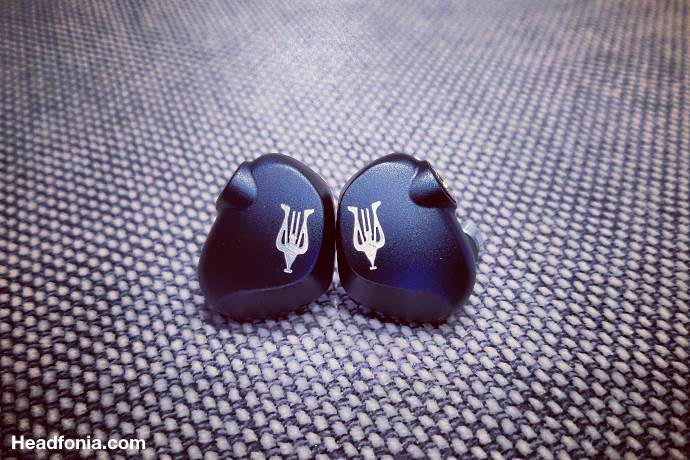 Meze Audio Rai Penta
The 5 driver Rai Penta isn't only comfortable, it looks beautiful and sounds like a high-end IEM should sound. Rai Penta is detailed, precise, and transparent and with its neutral yet musical tuning the Rai Penta will win over many hearts. Making a correct-sounding hybrid is hard but Meze makes it seem oh so easy. For a high-end universal IEM costing over $/€1K the package, it comes in, as said, is a little basic and it's mostly the lack of a balanced cable that saddens me. But sound-wise – if you're a fan of the typical high-end reference/neutral tuning – you'll get all you ever wanted.
Review: https://www.headfonia.com/meze-audio-rai-penta-review/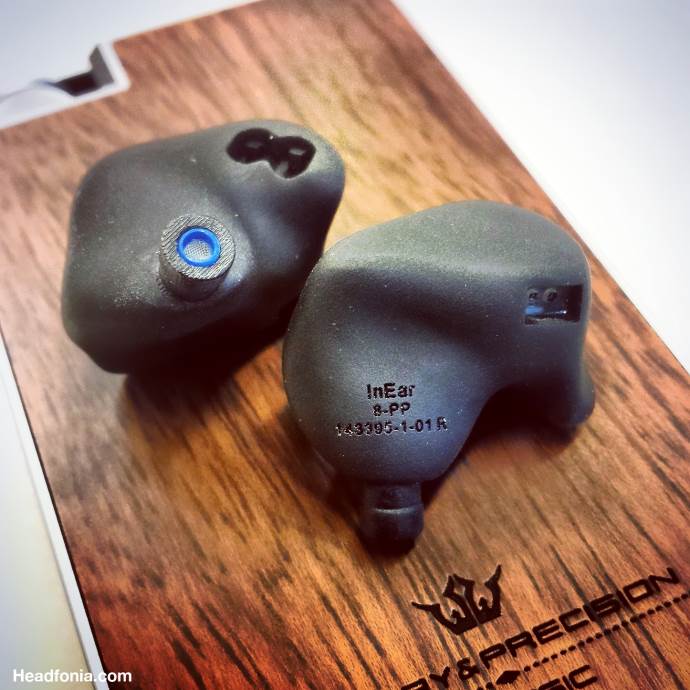 InEar ProPhile 8
Inear has the very best fitting universals on the market. Their latest unit is a reference tuned monitor with a treble and bass boost switch. With its flat, neutral tuning it manages to show you all the details in the music without boosting anything at all. Clarity, precision, and speed are key. While the sound stage width is good, it could have been a little deeper with better layering. With its neutral and coherent tuning from bass to treble, the ProPhile 8 doesn't sound dry or boring and it even – with the switched turned off –sounds musical and engaging. If you want a neutral tuned universal IEM that almost is a custom and which sounds musical on top of that, you better start saving up for the ProPhile 8. I think Inear has managed to check off a lot of boxes with their latest creation and I am sure the sales numbers will prove it.
Review: https://www.headfonia.com/review-inear-prophile-8-high-prophile/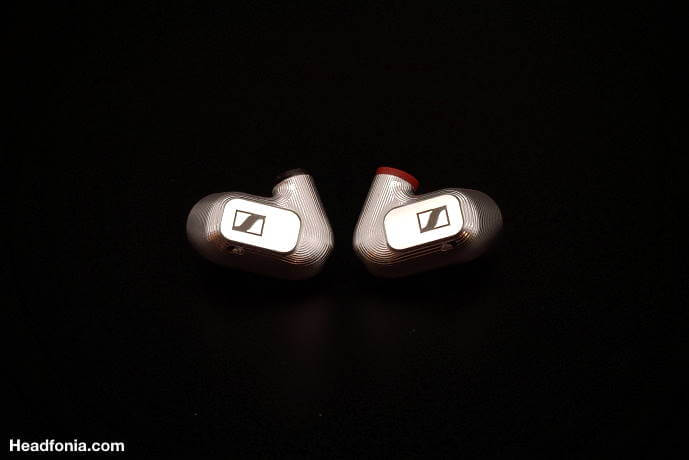 Sennheiser IE 900 [Added 10/05/2021]
I don't think anyone expected Sennheiser to come with a new high-end IEM and a successor of the classic IE 800 but I am sure many will be pleased with this new audiophile unit.
The Sennheiser IE 900 truly is a high-end IEM. For a 1-driver model it comes with a higher price tag but you, however, do get a luxurious package with plenty of accessories in return. But that's not all. With the IE 900, you also get a perfect fit and an awesome design, and precise high-end sound in return. The Sennheiser IE 900 has a tuning in which energy, clarity, extension, and vocals play a key role. The IE 900 does respond nicely to different sources, tips, and cables and it as such allows you to finetune the sound to your liking.
If you're on the look for a high-end, dynamically driven IEM with a high-quality sound, then the Sennheiser IE 900 should be on your list of IEMs to audition. It does have its own specific tuning/sound, but if you're into the high-end type of tuning, then you'll be very pleased.
Review: https://www.headfonia.com/sennheiser-ie-900-review/
Kinera Baldr 2 [Added 21/10/2021]
The Kinera Baldr 2 is a fantastic flagship IEM and I think it has one of the best bass & treble performances for this price range. Especially the treble is simply extraordinary and if you like your sound airy and spacious, this is one of the IEMs that you should check out.
The impressive bass quality, sound stage, imaging, and fluid mid reproduction are the other things that shine in this IEM. It earns a spot on our Best Universal IEMs page without the shadow of a doubt. Well, Kinera has come a long way for sure.
Review: https://www.headfonia.com/kinera-baldr-2-review/
Noble Audio Kadence [Added 11/08/2022]
After all of the crazy hybrid IEMs that we come across in the market, Noble Audio launched an 8BA IEM, and that feels like a breath of fresh air. Just for a moment, forget about that heavy slamming bass and perfectly bright and crisp treble. Just enjoy a perfectly natural, coherent, well-balanced and highly resolving sound with excellent definition in all ranges.
The Kadence is a very audiophile-focused IEM, and I think a true audiophile would praise all of its abilities. It has every bit of quality you possibly would ask if you're a lover of reference sound. Some people get bored of that, and some like it. And if you like that type of sound, this is one of the most balanced and cohesive monitors out there.
Review: https://www.headfonia.com/noble-audio-kadence-review/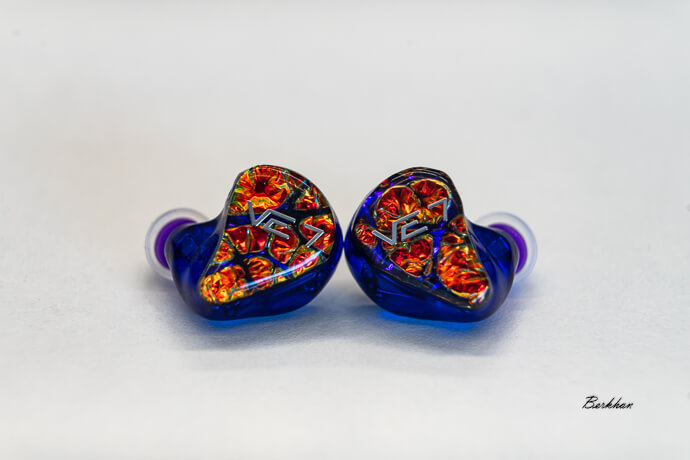 Vision Ears VE7 [Added 03/06/2021]
The Vision Ears VE7 has endgame technical performance, a fantastic treble response, incredible resolution, and transparency, all in a neutral and reference-like signature. If you like having your treble crisp, articulated and transparent, this is a no-brainer, if you have the budget of course. Speaking of it, I think the VE7 is well worth the price in the portable market at this time.
I expected nothing less from Amin and the team though. Vision Ears always delivers when it comes to sound, and fit. I think I can't emphasize that aspect enough, because it amazingly has a custom-like fit to my ears with fantastic comfort. I think all in all this is an excellent IEM with a sound performance being nothing short of spectacular. Just like VE said, "pure clarity". It can't be described better.
Review: https://www.headfonia.com/vision-ears-ve7-review/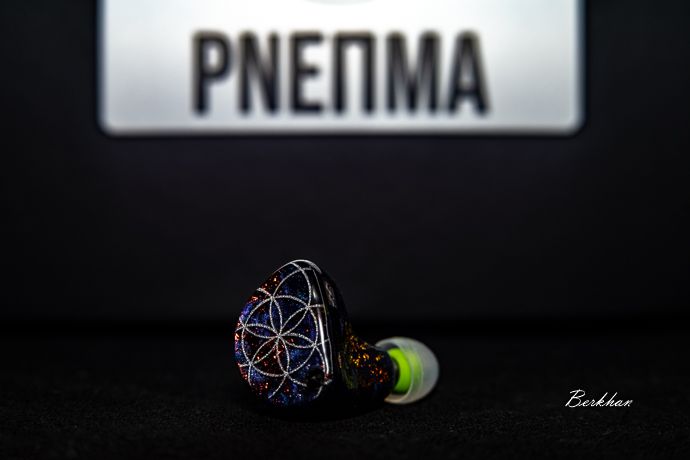 Lime Ears Pneuma [Added 19/11/2020]
What more can I say about Lime Ears Pneuma? Although being late to the hybrid market, they took their time and release one of the best hybrid IEMs you can find. Sure, it doesn't come cheap but so do others. In return, you have great musicality, an incredible tonal balance, a huge sound-stage, tremendous imaging, and great definition in all frequencies. It also comes with a quality cable in a nice packaging together with an absolutely stunning design. Build quality is also fantastic. It also fits well with great isolation for a universal (thanks to not having any bass ports). I've been using this IEM day after day and I realized; I'm listening to more music than I used to. Pneuma has already become a very special unit for me and I'm sure it will be many people's favorite as well.
With all that being said, Pneuma is definitely award material.
Review: https://www.headfonia.com/lime-ears-pneuma-review/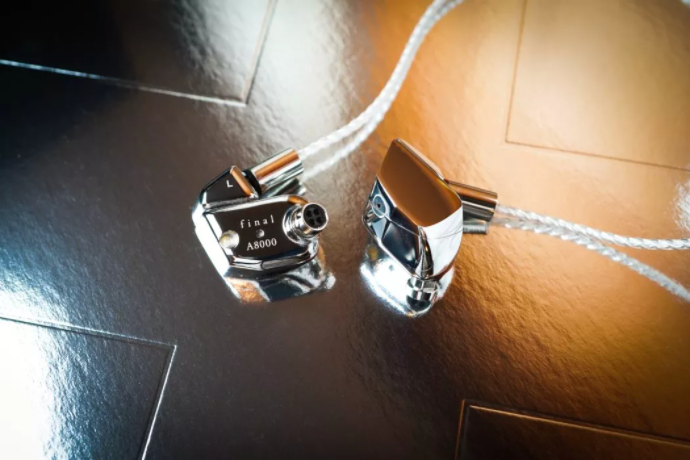 Final A8000 [Added 12/01/2021]
The Final A8000 has all the trimmings of everything that you'd expect when stepping into 'flagship' territory: exotic looks and craftsmanship, thoughtful packaging and accessories, and a sound signature that arrests the listener and leaps out with a sense of excitement and shimmer. Lovers of detail, clarity, and speed will find the A8000 absolutely intoxicating. If this sounds like you, then it might be worthwhile asking yourself whether you could skip your next two or three headphone upgrades and go straight to your IEM 'end-game'. If you can live with its looks and if it fits your ears comfortably, then the Final A8000 will continue to delight you long into the future.
Review: https://www.headfonia.com/final-a8000-review/
Softears RS10 & Cerberus [Added 14/07/2021]
For the sound quality alone, these two are fantastic flagship IEMs in terms of tuning from Softears. I would not recommend them to the people who are tight on budget and who don't have flagship-level sources. Because to extract these qualities fully, you would need a great source. For those people, I would simply say get the RSV and call it a day. It has a much better value overall than both.
But once you listen to the RS10 and the Cerberus from a top-tier source, it's not easy to go back. I put aside a lot of my IEMs to listen to these two. The RS10 is in the office, and the Cerberus is at home. That's all you need to know. These two are special. They're not the most bang-for-buck products, actually far from that, but to the people who know what they're looking for, and have good ears, these would prove themselves every single time.
Review: https://www.headfonia.com/softears-rs10-cerberus-review/
64 Audio tia Trió
The Trió might be the perfect fit for those who want a seductive sound, that's easy to love and enjoy during extended listening sessions. It's a monitor that convinces me with excellent body and a mildly warm sound, a monitor that lets me forget about the rapid life in a big city.
If I were to pick a single universal monitor of all my inventory, I would go with the tiatm Trió as it features the sound closest to my listening preference. It has a great body, emotion and guarantees me a fatigue-free listen, where enjoyment is more in focus than technical excitement.
Review: https://www.headfonia.com/64-audio-tia-trio-review/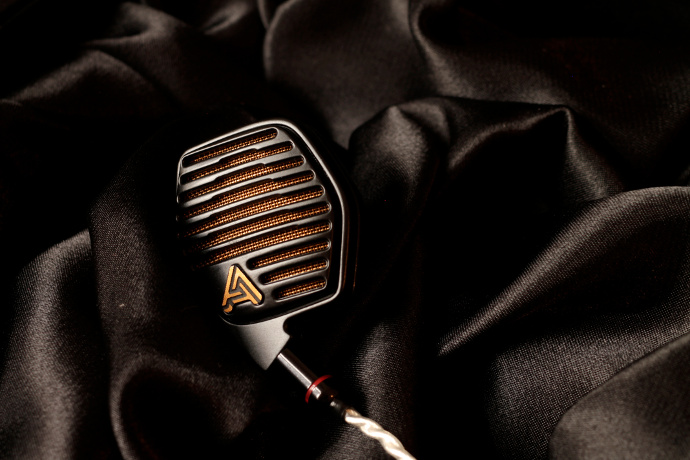 Audeze LCD-i4 [Added 14.01.2020]
The LCD-i4 has been in the market since May 2017. This review went live almost three years after its introduction, but even after all this time, the LCD-i4 still is a very solid piece of equipment and very relevant in the flagship scene.
Audeze has created an almost timeless monitor, that redefined the possibilities of what an In-Ear Monitor can do. Although I don't agree with the term IEM for the LCD-i4, it is one of the very best in this category. The i4 presents music like no other monitor I have come across and is probably one of the best I have heard to date.
The LCD-i4 is a monitor that can absolutely take it up with the big boys with its open, natural, and high-quality performance. It does sound very good on its own already, but with some EQ-tweaking, it can become an absolute beast. Spot on timbre, precision, speed, and a natural sound. What more could you want?
Review: https://www.headfonia.com/audeze-lcd-i4-review/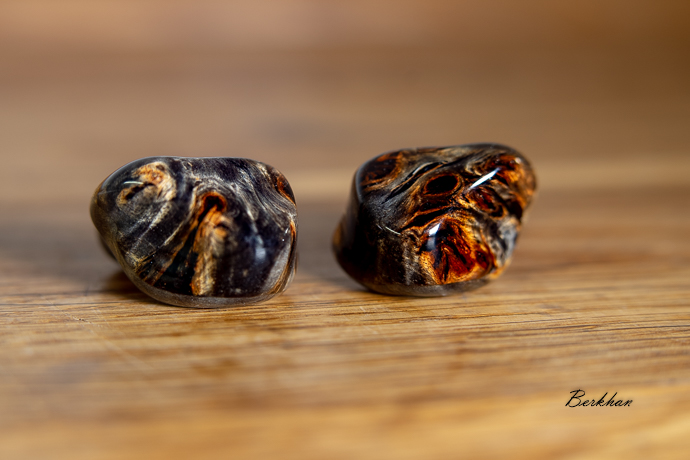 InEar ProMission X [Added 14/11/2020]
The InEar ProMission X takes its place among the best in-ear monitors I've ever heard. Frankly, the presentation, balance, tonality, and technical performance of the IEM, which I cannot find a point to criticize, have been magnificent.
Of course, with the eye-watering price of the PMX, this performance can be called "only normal", but among the IEMs I listen to in this price scale, there are some products that do not really reflect their huge prices. To be clear in this hobby, the fact that an IEM has a very high price tag does not make that IEM directly successful. I've experienced this many times.
However, PMX is not one of them. InEar did not surprise me, frankly. There were some issues with the sound of the old SD3 model, but all the other IEMs they've released have always been impressive in terms of pure sound performance. With the PMX, they even achieved a better performance than the Prophile 8 and frankly, it truly deserves the title of a "flagship IEM".
Review: https://www.headfonia.com/inear-promission-x-review/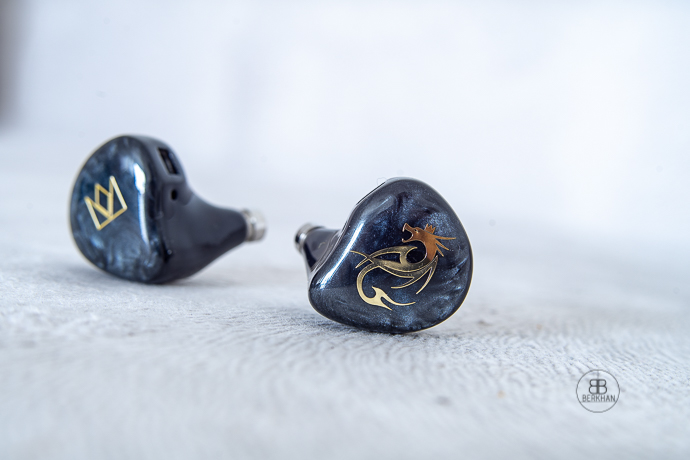 Noble Audio Kublai Khan [Added 30/06/2022]
Noble launched a great, technological marvel hybrid with the Kublai Khan, and they deserve praise for getting four different driver types together in a cohesive sounding package. This is easily one of the best choices in the sub 3k$ range, with an immersive and highly technical sound with a hint of musicality, thus improving the original Khan.
Kublai Khan is one of those monitors that have "it", and Noble Audio once again makes its presence felt in this range of the market. So if you're looking for a high-end IEM that has a very large staging and fantastic imaging, together with the excellence in the high-frequency range, Kublai Khan is a winner.
Review: https://www.headfonia.com/noble-audio-kublai-khan-review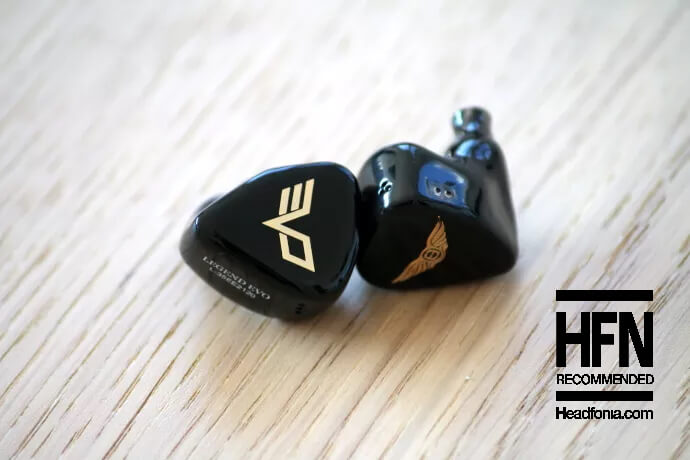 Empire Ears Legend Evo [Added 28/09/2021]
I really admire Empire Ears for going the extra mile to get their monitors right. They don't just throw in a bunch of off-the-shelves drivers and call it a day, no, they go to the drawing board and come up with their own technologies and driver designs. This is something I will always tip my hat to. With the Weapon X driver Empire Ears has once again proven that they are in the pursuit of extraordinary. A bone conduction driver built from the ground up isn't something you just develop, it's something you master over time and from what I can tell they have done an excellent job.
The Legend Evo has a natural sound, paired with incredible technical performance and a powerful and dynamic low end that will keep you bopping your head to the rhythm.
If you take a look at Empire Ears' artist roster it makes abundant sense why they tune their monitors the way they do. These are high class audiophile monitors that set the bar for Hip Hop artists. God that bass!
Bass heads that don't want to make compromises when it comes to technical performance listen up, this is the one to hear. 100% recommended!
Review: https://www.headfonia.com/empire-ears-legend-evo-review
Empire Ears Odin
The Odin might be the perfect candidate for those who thought the Legend X was too overpowering, or for those who liked Wraith's midrange clarity but didn't cope with its light bass. The Odin creates the best of both worlds but keeps things more civilized in the bass. Empire created a monitor that definitely will speak to many people. To me, it's my favorite product of their lineup so far. The elephant in the room clearly is the price. 3,399 USD is not cheap. Not even close. But it gets you absolute top-level performance, all put together in proprietary hardware that was made from scratch.
The Legend X has always been touted as the bass-heads' dream IEM. Built around a similar driver configuration, the Odin is so much more. Yes, the bass is spectacular, but it is not as forward and attention-seeking as with the Legend X. Odin is more versatile than the LX, it is better suited for a wider range of different genres.
The Odin to me offers something unique. Something that makes me crave more time with it. Its full, dense, and powerful bass, coupled with an open and smooth midrange and a detailed and clear, yet inoffensive treble makes it jump right at the top of the shortlist for best universal IEM this year.
Review: https://www.headfonia.com/empire-ears-odin-review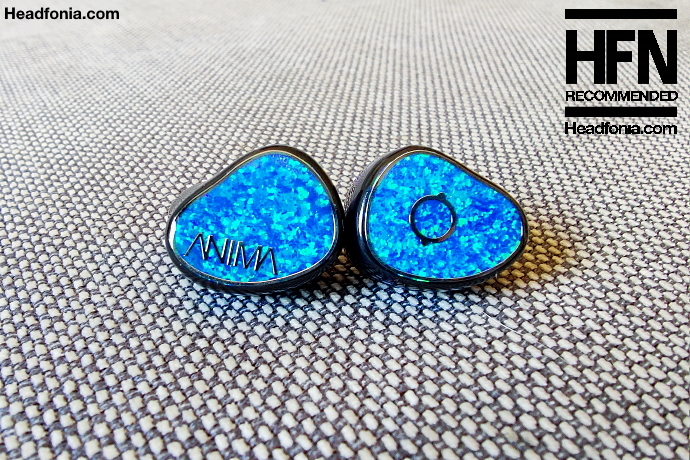 Lime Ears ANIMA [added 13/08/22]
Knowing Lime Ears and Emil, I was expecting the ANIMA to be good, but it isn't just good, it is super impressive!
I in general am not the biggest fan of universal IEMs, but when a monitor like this comes along, I can only be happy about it. The ANIMA doesn't come cheap, but you get an excellent high-end monitor in return that impresses over the full board. It's a vibrant, detailed, extended, spacious and energetical IEM, with a very high technical level and a lovely musical presentation.
The Lime Ears ANIMA is a transparent IEM, so it is very important to get a good synergy with your choice of source. Next to that it is also hyper important to find the right tips for you. But get it right and you will be highly impressed with what the ANIMA can do. If you're not on a budget and looking for a high-end universal IEM that is a great all-rounder, the ANIMA must be on your shortlist. It has impressed us enough for us to give it our Recommended Buy award, and the ANIMA is now featured on our Best Buy UIEM list!
Review: https://www.headfonia.com/lime-ears-anima-review/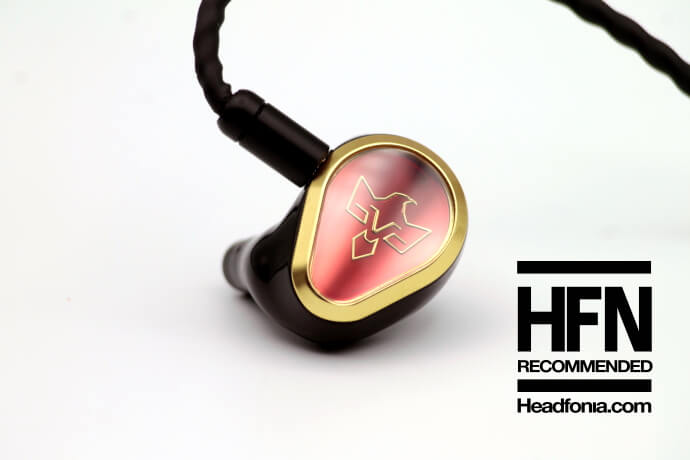 Vision Ears Phönix [added 6/12/21]
My first thought when I listened to the Phönix on day one was, that it sounds like it was made to make music. It's a damn near-perfect execution of a natural-sounding IEM. Personally, I haven't heard any other monitor that made me want to keep listening on end like the Phönix. It's such an addictive sound that simply makes me enjoy music to the extreme. The Phönix hits my personal preference so straight on the head I don't know what else to say other than its pure excellence.
The elephant in the room clearly is the price. 3,500€/3,900$ is a lot of dough. If you can afford it and this hole in your wallet doesn't hurt you, give the Phönix a serious consideration if you're after a natural and pleasing sound. I personally can't recommend it enough.
Review: https://www.headfonia.com/vision-ears-phonix-review
Only the most popular products are listed here. If you feel it to be too limited, feel free to browse the reviews in the Headphones Category: