The Sennheiser IE 900 is Senn's newest reference earphone, selling for €1.299 Euro.
Disclaimer: The Sennheiser IE 900 IEM was sent to us by Sennheiser directly, in exchange for our honest review. Sennheiser is not related to Headfonia in any way. 
Sennheiser
Everyone who is into headphones surely has heard of the German Sennheiser. Sennheiser has been active for 75 years and they recently celebrated that with a special Anniversary Edition of their modern classic headphone, the HD 800 S. Check it out here.
Sennheiser is one of the most respected companies in audio and in the past years, Sennheiser has positively surprised us with a lot of top quality products such as the HD 800 (S), the HD 820, the HD 660 S, the HD 560 S and several other HD 5-series headphones. Sennheiser has also been active on the IEM and TWS market and the IE 300, Momentum True Wireless 2 scores pretty well there.
We've of course featured and reviewed many Sennheiser products here on HFN. My personal favorite Sennheiser headphones are the HD 800 S, the HD 650 (on tubes) and the HD 660S.
In today's review we'll be taking a close look at the IE 900 IEM: Sennheiser's newest single driver, top of the line earphone. Or how Sennheiser says: "a new benchmark for portable audio fidelity".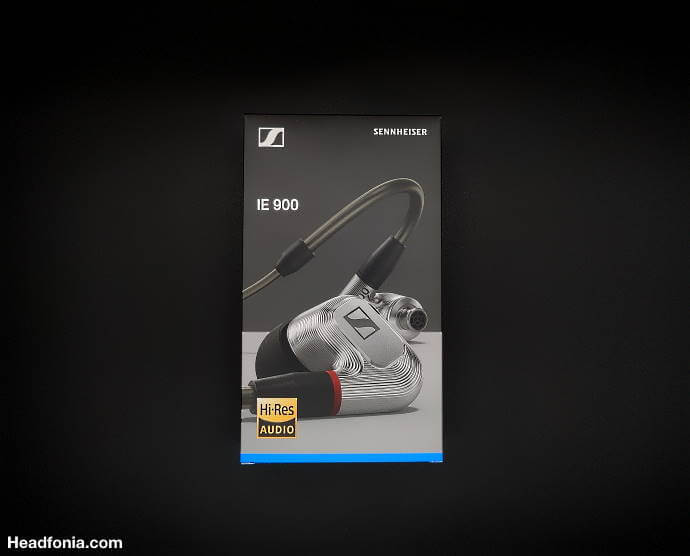 Intro
Just last week, Sennheiser announced that the Suisse Sonova would be taking over the consumer part of their business. That was quite the news and we shared it last Friday. Now if you have read that article you will have also noticed that Sennheiser allowed us to announce a new unit that would be released on May 11th, today.
The article title has already given it away, but we can now freely announce that the unit we teased you with in fact is the Sennheiser IE 900 IEM. Senn's new top of the range monitor. Interesting note; none of the readers on our site and social media guessed that. In fact the most guesses were about a new TOTL headphone above the HD 800 (S) and a successor of the HD650. But no, it's a high end IEM called the IE 900, and  it's available starting today.
Let's start to discover!
IE 900
Here's what Sennheiser has to say about the brand new high end closed type IEM:
"With the new IE 900 audiophile earphones, Sennheiser has brought together technical innovation, meticulous attention to detail, and an uncompromising demand for perfection to deliver a listening experience without compromise".
The new IE 900 boasts Sennheiser's proprietary X3R transducer, a refined version of the audio specialist's 7mm audiophile Extra Wide Band transducer featuring a unique triple-chamber absorber system. They are milled from a single block of aluminum to create its unique triple-chamber absorber (T3CA) system. Originally developed for the IE 800, the IE 900 features the next generation of the patented absorber system, which uses three chambers and an acoustic vortex milled into the nozzle to counter the masking effect.
According to Sennheiser, "this acoustic phenomenon arises as the human ear cannot perceive high frequency sounds at a low volume if louder sounds in a lower frequency range occur at the same time. By removing the energy from masking resonances, the absorber system prevents undesired peaks, making even the subtlest nuances of sound audible".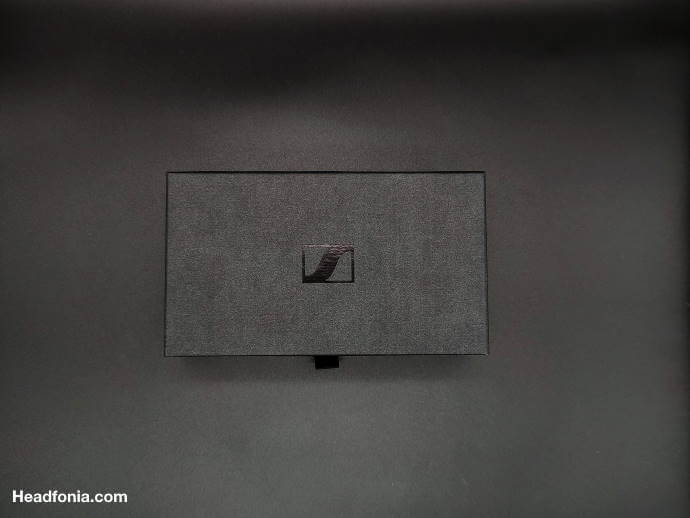 For now you can find out all about the IE 900 in this review, as the dedicated web page is not active yet at the time of publishing. Once online I will add the link to the product page right here. I'm guessing it will be something like https://en-us.sennheiser.com/ie-900.
The Sennheiser IE 900 is selling for €1299 Euro, putting it in the high end part of the personal audio market.
Technical Specifications
The driver inside is an evolution of the Sennheiser 7mm XWB driver, the X3R. I know some of you were hoping for a completely new driver, but it in this case it's an evolution. The Sennheiser IE 900 IEM features a newly developed membrane foil, providing a high degree of inner dampening, ensuring minimized natural resonances and distortion.
Jermo Köhnke, is the Product Manager at Sennheiser in charge of the IE 900. Let us know if you're interested in us doing a live stream with him, so he can answer all your questions.
Full specs:
Transducer principle:      Dynamic, Extra Wide Band (XWB)
Transducer Size:               7mm
FR:                                          5 to 48000Hz
FR Characteristic:             Diffuse-Field Equalized
Ear Coupling:                     In-Ear, closed
Impedance:                        18Ohm
SPL:                                        123dB at 1kHz, 1 Vrms
THD:                                      < 0.05% (1kHz, 94dB)
Attenuation:                      -26dB
Cable:                                   Oxygen-free Copper Cable (OFC), para-aramid reinforced, ear hooks: TPU Coated
Connectors:                       Gold-plated, Fidelity Plus MMCX. 3.5mm unbalanced 3-pin, 2.5mm balanced 4-pin, 4.4mm balanced 5-pin
Weight:                                +-4g/earphone (without cable)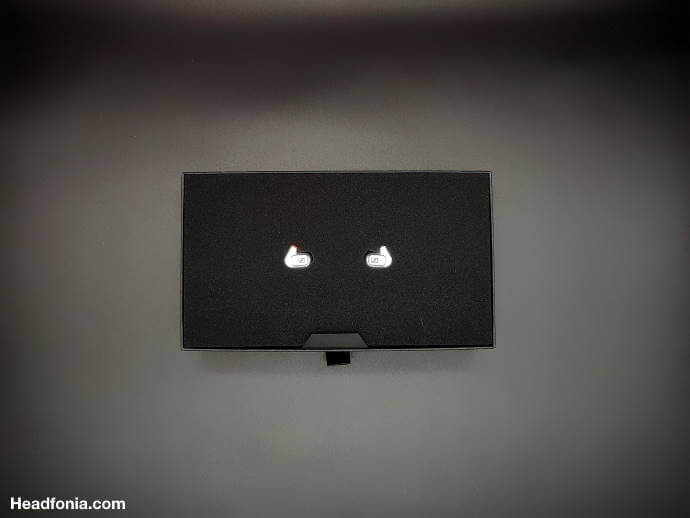 Box & Accessories
The earphones come in a very nice multi-layer box, as you can see in the pictures. With a high end unit at this price, we expect the very best and Sennheiser has surely delivered in this regard.
When you slide open the inner box, you will immediately see the 2 ear pieces on top, embedded in foam. On the next level you will find the certificate of authenticity, with your Serial N°, quality check stamp (April 7 for mine) and the signature of the Quality Controller. A very nice touch we often see with higher end gear.
On the third level you will find the main compartment with all the goodies:
3 pairs of foam and silicone tips (S/M/L),
a cleaning tool,
a shirt clip,
a carrying case,
3 sets of cables
On the last level, you will find a cleaning cloth and a multi-language manual.
All-in all a very complete package and everything you expect when buying high end earphones. Knowing Sennheiser, I didn't expect anything less, and it's all in the little details. An example is the personalized carrying case for each set of IEMs, with the serial number labeled on a metal plate. What's not to love?
The article continues on Page Two. Click here or use the jumps below.
Page 2: Design & Housing, Build Quality & Cable, Fit & Comfort & Isolation, Sound Part 1
Page 3: Sound Part 2, Single Ended, Tips, Sources
Page 4: Cables, Competition, Conclusion, Award