We are in a time, where working from home is not a special thing anymore. Even when the world is not at a major health crisis many people work from their home offices. Maybe the normal office is too far away, or maybe simply because they are One Person Companies. I know a few people whose office is where they sleep and eat. It's a modern format. But working from home does take a bit to me. Not only does one need extra mental strength to share working and living space under one roof, but also the missing social contact can put a dent into one.
Whenever I work from home, I like to put on my stereo and listen to some good music or the radio. Today I thought, why not put together an ever growing list of albums with my fellow Headfonia writers, which we can listen to when working from home. Music we like or just recently discovered.
It is supposed to be a list of different styles. It doesn't have to be specifically "audiophile" either. Anything that works to keep the productivity or mood up. You are also very welcome to tell us what you are listening to when you are working at home.
Let's start this installment with something rather experimental. Each week we'll upload a new album, by a different HFN writer.
Week 48 – Yagiz -> Olafur Arnalds – Some Kind of Peace
Hey folks. I've been sick on and off for about a month, trying to recover completely and sustain a proper immune system. I've been eating ketogenic for about 3 months (lost 17 kg) and I am quite bad at meal prepping so I just slam bunch of meat and butter and call it a day. Don't do that, you need other nutritions or you'll seriously damage your defence mechanism just like I did. I combine keto with intermittent fasting to make it even worse!!
Anyway, I discovered that Olafur Arnalds released a new album, one month ago. Some kind of peace is the name of the new album and once again Arnalds did a marvelous job of taking you a trip inside his mind. It is truly a magnificent album and it could easily be labeled as the sole gem of 2020 for this genre. Every track carries a message and it is up to you to find.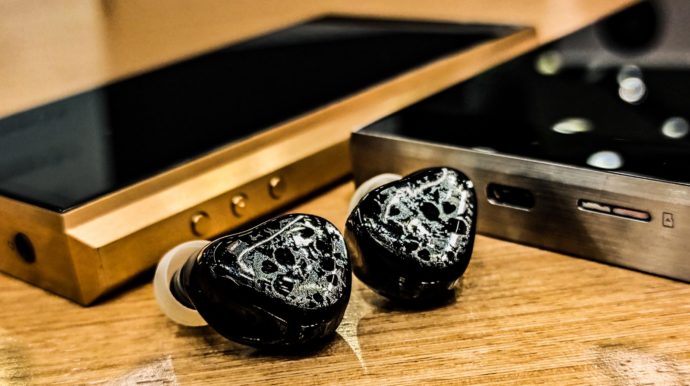 For me, the track Undone put me through the most breathtaking experience but I spent my weekend listening to the album on repeat through the Pears SH-3U in-ear monitors.
Week 47 – Berkhan -> Green Street – Grant Green
What would happen if we didn't have music in these times? I guess I would've gone insane. As new measures are being taken in my country nowadays against the virus, I need it more than usual.
In these times I've been rolling with one of my favorite albums and yes, again it's a Jazz album. This one is from Grant Green. He's an incredible Jazz guitarist and the album itself is amazing to listen to. I also use it for testing gear for overall tonality succession, treble performance, staging and imaging. ,My favorite is the first track; "Green Street".
The gear I'm using right now is the new Dethonray Honey H1 DAC/Amp which I'm going to review very soon. It's a very good DAC/Amp unit with a very warm sound character. I'm pairing it with itsFit Lab Fusion CIEM. It's a very musical combo with good bass and treble performance with thick instrument presentation.
Hope you guys will enjoy my selected album for this week and as always, take care of yourself, be careful with your distance to other people and wash your hands.
Week 46 – Lieven-> Melody Gardot – Sunset in the Blue
Melody Gardot is one of my favorite singers. I can't remember where exactly I discovered her but I've been hooked to her music ever since. I'm not the only one as many find her music is ideal to demo setups with at music shows.
Melody Gardot is an American jazz singer. At the age of 19, she was involved in a bicycle accident and sustained a head injury. Music played a critical role in her recovery. While riding her bicycle in Philadelphia in November 2003, Gardot was struck by the driver of an SUV and sustained head, spinal, and pelvic injuries. Confined to a hospital bed for a year, she needed to relearn simple tasks and was left oversensitive to light and sound. Encouraged by a physician who believed music would help heal her brain, Gardot learned to hum, then to sing into a tape recorder, and eventually to write songs. During her recovery, she wrote songs that became part of the self-produced EP Some Lessons: The Bedroom Sessions. This album is still one of my favorite ones.
Sunset in the Blue is her fifth studio album. It was recorded both in the US and in Europe and it was produced by Larry Klein and released on October 23, 2020. The album is a collection of originals and standards; the bonus track "Little Something" features Sting.  On Sunset in the Blue, Gardot is in torrid torch-song mode with nine of her most swoonsome performances detailing passion and desire cushioned by the strings of the Royal Philharmonic. For one song, From Paris with Love, she uses musicians auditioned during lockdown beaming in their parts from around the world.
My favorite track of the album must be the title song track "Sunset in the Blue", for me this is a perfect sample of a Melody Gardot song with that sensual voice of her.
I've been listening to music this last week with this stack you see above. The iPod Classic, Cypherlabs Solo DAC + Duet amp, and that with the Vision Ears Elysium IEM. It's such a shame that Cypherlaps doesn't exist anymore. I kind of miss the days when we didn't have any DAPs, just these extremely good sounding stacks. DAPs are out, stacks are back in! Right? 😉
Week 45 – Matty -> The Claypool Lennon Delirium, 'South of Reality'
How do you usually decide to give new music 'a go'? For the most part, I'll give a new album a chance because it's from a band or artist that I'm familiar with, or perhaps because one of the musicians or producers is linked to another project that I liked. Sometimes, a record will come highly regarded from a friend whose taste in music I trust. And occasionally, I'll click on something random because it has a cool name or cover art…which is exactly what happened in the case of 'South of Reality' by The Claypool Lennon Delirium when its fantastical purple 'space cockroach' artwork reared its head in the Tidal 'Explore' tab when I was browsing last week.
A quick peek at the album credits told me that Les Claypool and Sean Lennon are the chief musicians and producers on the project. Interesting. You might not have heard a Primus album before, but you're probably familiar with the South Park theme song, right? Yep, that's them. I've never been a huge Primus fan, but I was aware that Les Claypool has been the driving force in their 'weirdness' over the past 30+ years. Claypool has an extremely distinctive 'slapped' bass guitar style that's probably about the most distinctive out there in the music-sphere, alongside perhaps Flea of the Red Hot Chilli Willies. I've never listened to a Primus record from start to finish (let alone buy one), but I was always interested in getting into their discography at some point.
And as for Sean Lennon, well he's *that* Sean Lennon – as in, the son of John Lennon and Yoko Ono. I might have had some memory of him making music from some pop culture trivia tidbit back in the day, but as it turns out he's a pretty accomplished muso. In fact, he can genuinely shred. While on tour five years ago or so, Les and Sean realised that they vibed together musically. And thus the awesomely-named 'The Claypool Lennon Delirium' was born. Its name gives a hint that something psychedelically-weird was likely to ensue, and so it did.
A quick listen of track #1, the whimsical 'Little Fishes' gives you the immediate impression that this is a) fun, and b) weird. Really weird. And when you make your way to track #2, 'Blood & Rockets', you're suddenly amazed by just how much Sean Lennon sounds like his Dad. Like, a lot. It's pretty uncanny how much this sounds like a late-Beatles inspired record with all the benefits and trimmings of modern production. Claypool's bass playing it better described as 'lead bass' because it's so front-and-centre – it slaps in the most kick-arse way. And like I mentioned before, Sean Lennon can most definitely shred. The outro of track #4, 'Boriska' features Claypool and Lennon breaking it down together with a pretty awesome string section arrangement as well. This kind of music is what I like to call 'space rock'. It rocks.
If you only have time for one track or need to be convinced of what you're about to get into, get stuck into 'Amethyst Realm'. It's seven minutes and forty-seven seconds of bluesy space rock, that builds and builds into a truly wild 'Delirium' as promised by the band's moniker. If I'd known about this record when it was released in 2019, it would have hands-down been my Track Of The Year.
My double-LP (of course it's pressed on pink vinyl…) is in the mail. Enjoy.
Week 44 – Nano -> Anjunadeep11
Do you love techno? Deep House? Ambient? If you answered yes, three times, you can directly listen to the high-lighted album, just above this statement. If not, please bear with me and give me a chance to convince you.
Anjunadeep is an independent record label based in London, founded in 2005 by Above & Beyond and James Grand. In 13 years, they have successfully gathered a powerful line-up of great DJs, with names like Yotto, Lane 8 or, Croquet Club, and released some of the best ambient mixtapes ever made, in my opinion. Behind the magic, two DJs: James Grant and Jody Wisternoff. Two guys who hand-picked the finest house tracks and arranged them to bewitch you right into their world. At least, that's how it worked for me.
The first song I heard from them was Give it Up – 16BL, just a few days after they released Anjunadeep 8. I sat in my old office and just stumbled across that track, in a compilation that a friend sent me. I immediately got hooked, and search inside his folders for any related song, and finally found the golden ticked: Anjunadeep 1-8. From there, I simply put the eight albums in my DAP, grabbed a set of IEM, and wandered into Paris, guided by the songs. Obviously, with more than 20 hours of music, I couldn't allow myself to walk aimlessly for a whole day. But, that week, I got out of work earlier, each day, just to rediscover Paris, ushered by Jody and James. Each album has a very different vibe and mood, but if I was to suggest one for newcomers, that would be Anjunadeep 11. So yeah, just give it a try, and if you liked it at least half as much as I do, it will (really) make my day.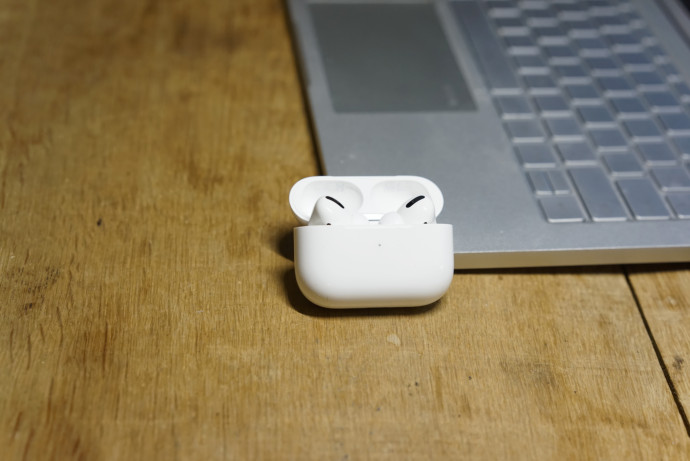 I tried it with the iBasso DX160 and the TinHifi T2 Plus, but frankly, it's an album that I mostly listen to when I'm in the train, with my… AirPods Pro!
Week 33 – Yagiz -> Bliss – Quiet Letters
Hello Headfonians. How are things? It's not looking very good over here. I feel like corona is waiting for us in every corner. Man, that sucks. There has been a few earthquakes too and I am all done with 2020. I think we all need that long downtime in Phi Phi islands.
Let me at least recommend you an album that could mentally take you to different places… Quiet Letters by Bliss. With musicians from Denmark, Sweden, and Guinea-Bissau, Bliss is an international world music chill out pop band based in Denmark. Their album, Quiet Letters is my favourite, especially this particular track trio: "Wish U Were Here", "Manvantara", "Dunia".
I really like the ethnic motifs embroidered by the songs, Bliss blends them exceptionally good.
The gear I've been using most over the past week is the Earsonics' Velvet V2-HR. I really like the ES house sound signature, it is something special in my opinion. Velvet is a very transparent, resolving and fast monitor. It has a great sub bass extension so listening to chill out with it is an absolute joy.
Week 32 – Berkhan -> Art Blakey – Just Coolin'
As we're getting closer to the anniversary of the "original" pandemic last year, the world is still in suspense about the Coronavirus. Now the winter is closer and closer, therefore I hope the numbers won't get much higher around the world. Please people, take your measures.
So what I'm listening to in these times? I'm of course continuing to listen to some more Jazz music. To be particular, it's Art Blakey's most recent remastered album which is called Just Coolin' that was released just this year. The album was originally recorded in 1959 and was never released before.
It's one of the most impressive works I've heard when it comes to the Jazz genre. And the recording is really high quality. It's also a great reference for evaluating IEMs and headphones to me, especially about treble quality and overall separation. The 2nd song in the album, "Close Your Eyes", is especially a great song. 
The gear I've been using for the last week is nothing new. I'm sticking to my Astell & Kern SP2000 coupled with the PEARS SH-2 CIEM. The SH-2 is a warm-sounding piece of equipment. But when you pair it with the SP2000, the presentation is quite balanced while still retaining the overall warmth and body. The SH-3 is more technical but the SH-2 gives you a nice smooth and rounded presentation with great musicality. 
Take good care of yourself and stick with some high-quality music!
Week 31 – Lieven -> Faith No More – Angel Dust
Angel Dust is one of my favorite albums ever. It was Faith No More's fourth studio album and it was released back in 1992 when I was a full-time teenager. Angel Dust is Faith No More's best-selling album to date, having sold over 2.5 million copies worldwide.
My favorite track of the album is "Be aggressive", but the whole album is quite special. Pitchfork has the following to say: "What makes Angel Dust an eminently fascinating record is not the fact that a band on the cusp of greater success would deign to release an album with songs called "Crack Hitler" and "Jizzlobber" that were just as ugly and filthy as their titles suggest. It's that Faith No More's most wantonly subversive album is also their most gorgeously rendered."
The gear I've been using most over the past week is the Unique Melody MEST and Astell&Kern SP2000 DAP. The synergy between both models is excellent, it's an award winning combo.
Let us know if you like the Angel Dust album in the comments. Enjoy!
Week 30 – Matty -> Fleet Foxes – Shore
One thing can be said for the year 2020 – it never ceases to deliver surprises. While most of the twists and turns of this 'unprecedented' year (hands-up if you never want to hear that word again) have been mainly of the bad variety, one very welcome surprise landed on this year's Autumnal equinox (for you Northern Hemisphere folk, anyway) in the form of a brand new record from Seattle, Washington's Fleet Foxes named 'Shore'.  
While I had a vague awareness of Fleet Foxes as a sort of 'earnest' Indie/Folk band over the course of the release of their first two albums, 'Fleet Foxes' (2008) and 'Helplessness Blues' (2011), it wasn't until 2017 that my musical consciousness noticed them. You see, two things happened that year. Firstly, I took a trip to Iceland of all places. Anyone who visits the Icelandic capital Reykjavik can't help but notice the city's incredible Opera House known as 'Harpa'. While doing some research I came across a youtube video of Fleet Foxes performing their song 'Crack-Up' at Harpa with the Icelandic female choir 'Graduale'. What immediately struck a chord with me was the incredible vocal harmony and the eerie sense of reverb from Harpa's concert hall. Naturally, I started listening to their recently released (at the time) album 'Crack-Up', and I was hooked. 
Fun fact: Joshua Tillman, better known to you and me as Father John Misty, was the drummer in Fleet Foxes until 2012. 
Anyhow, back to the new record. Whereas 'Crack-Up' is esoteric, moody, and at times a little dense, 'Shore' is a breath of fresh air. It's straight-up breathtaking. Fleet Foxes' modus operandi is soaring vocal harmonies and acoustic instrumentation, and they don't disappoint here. However, it's positive and accessible bordering on Indie-Pop…in a good way. Track #3, 'Can I Believe You', might just take the cake for my favourite tune of 2020, but we have just under three months lefts in this dumpster-fire of a year so I'll watch this space. 
Fleet Foxes' dreamy, reverb-soaked acoustic arrangements are best served-up with a pair of headphones that give you a sense of space, and are able to 'get out of the way' – almost like you're sitting in the audience in Reykjavik's 'Harpa' Opera House. Interestingly, a tiny pair of earbuds managed to do just that for me – in this case, the new EM5 from FiiO which I reviewed recently. They're a wonderful match for this kind of immersive music, and offer-up a wonderful rendering of both vocals and acoustic instruments while managing to make Fleet Foxes' signature reverb sound utterly realistic. 
The only 'problem' with surprise releases like this one is that we're going to have to wait a few months yet until the vinyl for 'Shore' is pressed and shipped. Until then, I'll be happily enjoying it via streaming. 
Week 29 – Lieven -> Gorillaz – Demon Days
Demon Days is the second studio album by English virtual band Gorillaz. It was first released back in May 2005. Gorillaz are a British virtual band created in 1998 by musician Damon Albarn (Blur!)and artist Jamie Hewlett. The band primarily consists of four animated members. Demon Days went 6 times platinum in the UK and double platinum in the US. Demon Days found the band taking a darker tone, partially influenced by a train journey Albarn had taken with his family through impoverished rural China. Albarn described the album as a concept album: "The whole album kind of tells the story of the night — staying up during the night — but it's also an allegory. It's what we're living in basically, the world in a state of night."
Many of my friends like Gorillaz, but just as many don't. I don't really have a favorite track on this album, I feel they all contribute to the album in a whole and it's also why I only listen to the full album and not a couple of songs. In order to fully appreciate this record, you need to be in the zone, and listening from the beginning to the ending is the only way to get there.
The gear I've been using a lot last week was this wonderful Meze Audio Empyrean, in combination with the Flux Lab Acoustics Atlas as DAC and the LaFigaro 339 as amp. Life is good.
Let us know if you liked it, in the comments!
Week 28 – Nano -> Spirit – Rhye
Time flies and we are now entering our 28th week of Homeworking music. After Anjunadeep and Gregory Porter, we are diving deep into the Chill Pond, with Rhye.
I discovered Rhye in 2014, with their first album Woman. Breathtaking vocals, silky smooth tones, and the same sensual gaze on every track. The song of love if you were to ask me, or at least, to make it. It's a slow romance, shrouded in mystery. Picture a small cocktail bar, upholstered with velvet, where the barman serves you a cold, dripping, Sherry Cobbler, while you hear the sweet, dimmed, Sade-Like voice of a singer.
And, this is where the magic happens. That delightful voice, I once mistook for Charlotte Day Wilson (check her solo tracks, it's super cool too) isn't from a "she", but from a "he". It's a strange sensation at first: while my ears say "her", my brain says "him", and my heart says "yes".
My favorite track? Patience, a 4:14" ballad, where poetry meets tenderness. Take a long drink, sit back, relax, and enjoy the trip. The gear I used while listening to Rhye: Audeze Mobius – FiiO M15 – FiiO FH3
Week 27 – Lieven -> The Black Angels – Passover
Weeks are flying by, COVID19 is still strongly among us and we're still working at home because of it and so this music list continues. Please make sure you follow your local guidelines and stay safe, people.
This last week I've been listening to an older one, dating back to April 2006 when it was released. To me this album puts you straight back to the Vietnam war and The Black Angels lead us straight into the heart of darkness. It's undeniable but it's also stunningly well done. How to describe this one? Rather difficult, but perhaps "psychedelic, emotional rock" is the best description. Pitchfork had the following to say about this album: "Sluggishness is this sort of music's métier, but there has to be a nervous, jangled intensity beneath the sloth to make it work, and Passover ratchets up the sick with every clangorous chord. It's a long, darkly iridescent screw, glittering feverishly, boring deeper and deeper into the weirdly giddy wartime terror associated with the Doors and Apocalypse Now".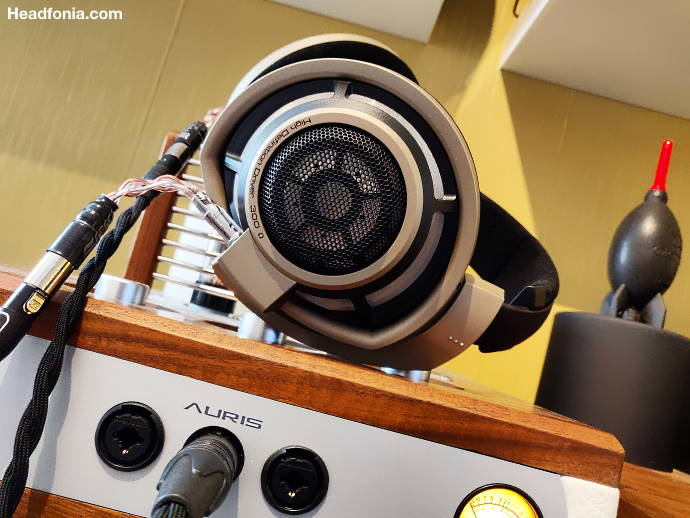 I've been listening to Passover mostly with Sennheiser's new HD 800 S Anniversary Edition headphone, in combination with the Fluxt Acoustic Labs Atlas as DAC/pre-amp and the Aris Audio Nirvana as headphone amp. It's mind blowing, no wait, psychedelic.
Let us know if you liked it, in the comments!
Week 26 – Yagiz -> Evgeny Grinko – Naive Album
Hello Headfonians. These couple of months have been very busy for me. Work, relationships, 2020… It is still a big mess. I don't like this year and I can't wait for it to be over. However, I brought you something I love today. This is an album of Evgeny Grinko. He is a young Russian virtuoso. He plays piano, guitar and drums. He also composes brilliant pieces.
He is currently making classical, instrumental-minimalist music. He has a style that also winks at jazz, though not exactly. This album takes me on an amazing imaginary journey and I want you to enjoy that as well. From time to time I sense Yann Tiersen vibes in Grinko's method.
My favourite track of the album is the "Unexpected Finale Somewhere in Lisbon". While listening to this track, I felt as if someone was stabbing my heart, but at the same time, I was living the most peaceful day of my life. Very emotional, very intense. He somehow manages to truly impress me. I strongly advise you to listen to some of his work. You won't be disappointed. The Sennheiser HD5X is a great headphone to listen to this album to, but more on Sennheiser in a few days.
Week 25 – Linus -> Placebo – MTV Unplugged (Live)
I am actually not that big of a Placebo fan. Back in highschool I used to like them more, but I somehow grew out of them. As it happens with many things in life. But something tickled me to go back an listen to some of their songs a couple of months ago. While their studio albums still don't fully sit with me, it is their unplugged album that completely blew me away.
It is nothing like their other works. I mean, of course it features all of their big songs, but they sound so very different. It's something about the strings and wood-winds coupled with the piano and other acoustic instruments that just makes all the songs on that album really good. On top of that, the dynamic range for that album is spectacular as well. Not a lot of dynamic compression going on there.
Ever since I started listening to the MTV Unplugged album earlier this year, I have it on heavy rotation for all my reviews and personal listening sessions. There are so many good songs on this album, but if I would have to pick one or two, it would be Bosco and Because I Want You. Those two just really click with me.
This week I listened to this album on different setups:
XI Audio SagraDAC – Schiit Ragnarok II – Kef LS50
Lotoo PAW Gold Touch – 64 Audio A18s
Astell&Kern SP2000 – FiR Audio M5
Astell&Kern SP2000 – Empire Ears Hero
Week 24 – Nano -> Gregory Porter – All Rise
I love jazz. The swing, the horns, the double bass, mixed all together with a sweet touch of piano and some horns to liven it up. Whether it's for a late night session, curled up in my sofa, or stuck in the train, who's always 30 minutes late when I need it, Jazz always put my mind at ease.
So, if you had to name one rising star, in the ocean of jazz music, I'm pretty sure you'd do like me and say : Gregory Porter.
In just 10 years, Porter made a name of itself, as one of the most popular, and awarded, jazz artist of this generation. And, to be honest, it's perfectly deserved. I've been to one of his concert and he's definitely as good live, as he's in studio.
That said, I have to confess that listening to his music always give me mixed feelings. Why? I find it a bit too… pretentious. It might, must, be a gut feeling, but every time I'm listening to Liquid spirit, I feel like Porter is just flexing.
Still, for my last reviews, I've been listening to his music non-stop. Before his new album got off, the bearded capped guy released a few tracks as single, and I immediately got hooked.
Recording is flawless and playback on a DAP like the iBasso DX160 sounds nothing short of amazing. Pair a good set of in-ears like Shanling new ME700 and you can sit down for the full album.
Want to go the extra mile? Get a TA-30 from xDuoo and a good set of cans, like the LCD-X or the Empyrean. Ok that last one might be overkill, but try it.
Week 23: Lieven-> Charles Bradley – Changes
Last week I've been listening to a lot of classics. Especially this one from Charles Bradley jumps out. Years ago it was recommended to me by a colleague of mine and it's been in my collection ever since.
Changes is the third album released by American funk/soul singer Charles Bradley, and it was released on April 1, 2016. It's actually his 3rd album, but for many it's the best one. Pitchfork states that Changes' lyrics are immediately and sometimes overly familiar, but Bradley's unmistakable voice is the obvious draw throughout. Bradley died on September 23, 2017 of stomach cancer in Brooklyn, New York, at the age of 68.
There are so many great tracks on this album, but the title track Changes probably is one of my favorite ones of the album. Actually, all tracks on it are excellent, and with his typical voice he just draws you in over and over again.
I've been using a lot of different gear over the past few weeks, but a combo I listened to a lot is the new HiBy R8 reference DAP and the FIR Audio M5. The M5 is so engaging and it makes you feel like you're on stage with the artist. It's very energetic and realistic, and it's perfect with this album.
What do you think of this album and what gear have you been listening to? Let us know in the comments!
Week 22: Berkhan-> Coltrane – John Coltrane Quartet
Hi folks! Nowadays it's holiday time for me and I would like to share what I've been listening to this week. Well, surprise surprise… I've been listening to my favorite Jazz recordings (again) and nowadays I'm enjoying the "Coltrane" album from John Coltrane.  DSD format of course.
All songs are exceptional in this one but I have two favorites which are also my go-to songs for evaluating gear. The first one is "Tunji" and the other one is "Out of This World". These are both incredible takes of Jazz and the sax performance from Coltrane is certainly out of this world.
At times I play this album from start to finish to just relax and enjoy my time. And speaking of it; I'm deeply enjoying my time recently with the Astell & Kern SP2000. It's to me is the absolute best right now and I'm pairing it with the itsFit Lab Fusion CIEM. It's a wonderful combo and the treble reproduction is exemplary.
Hope you guys are also enjoying your time and remember; the pandemic is not over yet.
Week 21: Nano -> Anjunadeep 11
Do you love techno? Deep House? Ambient? If you answered yes, three times, you can directly listen to the high-lighted album, just above this statement. If not, please bear with me and give me a chance to convince you.
Anjunadeep is an independent record label based in London, founded in 2005 by Above & Beyond and James Grand. In 13 years, they have successfully gathered a powerful line-up of great DJs, with names like Yotto, Lane 8 or, Croquet Club, and released some of the best ambient mixtapes ever made, in my opinion.
Behind the magic, two DJs: James Grant and Jody Wisternoff. Two guys who hand-picked the finest house tracks and arranged them to bewitch you right into their world. At least, that's how it worked for me.
The first song I heard from them was Give it Up – 16BL, just a few days after they released Anjunadeep 8. I sat in my old office and just stumbled across that track, in a compilation that a friend sent me. I immediately got hooked, and search inside his folders for any related song, and finally found the golden ticked: Anjunadeep 1-8.
From there, I simply put the eight albums in my DAP, grabbed a set of IEM, and wandered into Paris, guided by the songs. Obviously, with more than 20 hours of music, I couldn't allow myself to walk aimlessly for a whole day. But, that week, I got out of work earlier, each day, just to rediscover Paris, ushered by Jody and James.
Each album has a very different vibe and mood, but if I was to suggest one for newcomers, that would be Anjunadeep 11. So yeah, just give it a try, and if you liked it at least half as much as I do, it will (really) make my day.
I tried it with the iBasso DX160 and the TinHifi T2 Plus, but frankly, it's an album that I mostly listen to when I'm in the train, with my… AirPods Pro!
Week 20: Yagiz -> Oi Va Voi – Laughter Through Tears
Hello Headfonians! During the summer seasons I drive a lot. These drives are usually over 2 hour long so I get the chance to finish an album from top to bottom. Last week I went to this brilliant waterfall and on the road, I remembered an album that I really loved couple years back. This sometimes happens to me, I forget them and re-discover them, haha! The Artist is Oi Va Voi. They're from England. The name means ' Oh My God ' in Yiddish. The band has 7 members. Their genre could be defined as modern folk klezmer but they're much more than just that. They mix a lot of genres! The album I am going to recommend is the 'Laughter Through Tears'. Such an amazing masterpiece. My favourite tracks are Refugee & Yesterday's Mistakes although every single piece on this album is something else. Do give them a listen and see for yourself!
I am enjoying the album whilst writing this tiny text with Pears SH-3U and JDS ATOM Stack.
Week 19: Lieven -> Blood – In this moment
It's actually Matty from our own writer team that introduced me to this band. In This Moment is an American heavy metal band from Los Angeles, California, formed by singer Maria Brink and guitarist Chris Howorth in 2005. Blood is the fourth studio album and it was released on August 14, 2012. As has been the case with every In This Moment album, the record has a different sound, dropping many of the traditional metalcore elements in favor of electronic samples and further experimentation. My favorite track on the album is the 5th one: "You're gonna listen".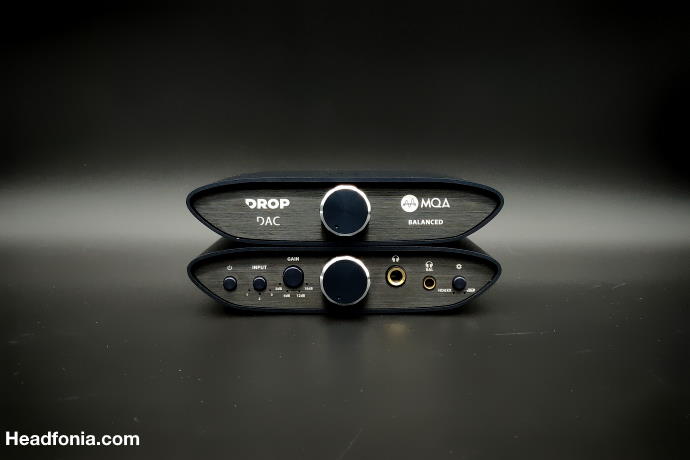 This week I've mostly been using the iFi audio ZEN Signature series. It's my first week back to work after the holidays and this combo takes up little space on my busy desk. If you're into Sennheiser headphones, these are the units to look into.
Are you into metal, or what do you think of this week's album? Let us know in the comments
Week 18: Lieven -> Roger Waters – Amused to Death
"Amused to Death" is the third studio album by English musician Roger Waters, and it was released on 7 September 1992. I was 15 back then and at that time I most likely had no clue who Roger Waters was. I discovered this album many years later in my musical journey, but it's one of those albums that you only need to hear once to know it's something special. Over the years this album has gotten many hours of playtime and the recording quality also is excellent. It's great to listen to on speakers as well as with headphones, and the 192kHz/24bit "version" I have here is excellent.
If you have never heard of Roger Waters, maybe the name Pink Floyd rings a bell? In 1965, he co-founded the progressive rock band Pink Floyd. Waters initially served solely as the bassist, but following the departure of singer-songwriter Syd Barrett in 1968, he also became their lyricist, co-lead vocalist, and conceptual leader.
In this album Waters focused on the problems of modern life, including rampant greed, bureaucracy, egotism and war. Some say it's his best solo album, others think it's nothing special at all. I'll let you be the judge of that, so do let us know in the comments how you feel about this album.
As I'm on holiday and out of the office, I haven't listened to any of my desktop gear. My holiday setup is the Astell&Kern SP2000 reference DAP combined with the Unique Melody MEST and the FIR Audio M5.
Week 17: Linus -> Red Hot Chili Peppers – Blood Sugar Sex Magik
In this week's installment we're looking at one of my own favorites – Blood Sugar Sex Magik by the Red Hot Chili Peppers. It certainly isn't a new album, but it's a pure classic in my opinion. Ever since I was twelve or thirteen years old I've been a big fan of the RHCP. I started out with their album What hits?!
I stumbled across this album only by accident. It was a girl at school who gave it to me as a gift, as she knew how much I liked the group. She gave me the CD and from the first day I had it I listened to it on heavy rotation. I remember sitting at home in my room in front of my CD player listening to Blood Sugar Sex Magik day in day out. I could literally listen to it the entire day.
From here onward the album stayed with me during all times. There is a song for every occasion on it for me. Breaking the Girl became my vacation song. There were so many days when I drove around in the car exploring new places and listening to it. It's something very special to me, and every vacation has its Breaking the Girl moments.
But it's not just that song that really draws me to the album. In my opinion there are many underrated RHCP songs on it. Like Sir Psycho Sexy. My favorite song of all time from them. It's just a spectacular track that shows how good the band actually is. I've seen them perform it live in 2006 in Vienna when I visited their concert with a friend. A day I'll never forget.
I guess you can tell, this album means a lot to me. For that reason I also have it in many different forms. Vinyl (180g pressing), CD and digital (24/96). I simply love it. Hopefully you can enjoy it at least half as much as I do.
This week I listened to this album on different setups:
Chord Hugo TT2 – Schiit Ragnarok II – Kef LS50
Pro-Ject turntable – Schiit Ragnarok II – Kef LS50
Lotoo PAW Gold Touch – FiR Audio M5
Astell&Kern SP2000 – Empire Ears Odin
Week 16: Berkhan -> The Last Dance – "Soundtrack"
In these "normalization" times, we still need the music to move on and for also having a positive mindset. Nowadays I'm listening to a great playlist which does not quite appeal to audiophiles.
As a former amateur basketball player and a huge fan of the game, I watched The Last Dance documentary with great joy. I also liked the music selections of the documentary and I looked if there's any playlists on the web.
I've found one that includes almost all the songs in the documentary. So recently I've been hooked up to that playlist. It includes rap/hip-hop songs overall and I like listening to rap time to time. However there are some other types of songs there which are really good.
I recommend the songs such as "I Ain't No Joke", "If I Ruled The World", "Present Tense", and "Teardrop".
Since it has a great bass response, I'm using the Earsonics Stark IEM for the list and it's quite enjoyable. For form factor purposes, I pair the HiBy R3 Pro DAP with it. You guys stay safe and don't forget that the virus is still out there.
Week 15: Matty -> Thee Oh Sees, 'Smote Reverser'
So I have a couple of musical 'guilty pleasures': sick cover art; and dank, insane prog metal. Meet 'Thee Oh Sees', hailing from San Fransisco, California. And, as it turns out, I'm a little late to their party. This album, 2018's 'Smote Reverser' just so happens to be their twenty-first studio album. Admission: I *may* have decided to listen to it based solely on the album cover which is equal parts 'Balrog' from The Lord of the Rings', and equal parts 'Holy Diver' by Dio (one of my favourite records, ever), but I'm bloody glad I did. It's an absolute firecracker of an album.
So, what genre would I lump this in? I guess it'd have to be psychedelic rock, to put it simply. It's a rollicking ride through fantasy rock-land with sleazy beats, overdriven guitars, with some 70's boogie vibes thrown in for good measure. I love to listen to this record when I'm trying out a pair of headphones for the first time. One of the more un-scientific questions I like to ask of a pair of headphones is "so, can you rock out?", and 'Smote Reverser' happens to be the perfect hectic test-bed to put try them out on. If you're looking for a little sample, dip your toes into the water of track #2, 'Enrique El Cobrador'. If this isn't up your straße, then I don't think we can be friends. Ok, just kidding – I like weird stuff. But if it raises your pulse slightly, then give it a whirl. I promise it will be different, at least.

This copy is the double-45 vinyl which I spin on my vintage Rega Planar 2, using a Shure M91ER cartridge. My (equally vintage) NAD 3020e receiver catches the phono signal, and sends an amplified line-level signal to my amp of choice – right now, I'm loving this record of my Grado GH1 headphones, which are a match made in heaven for this kinda music. They're detailed, 'in-your-face' in the treble department, and fast. The new Topping A30 amplifier is proving to be a pretty amazing match I'm throwing at it, including the low-impedance Grados. Keep an eye out for a full review of the A90 in comings weeks! Basically, the GH1 comes alive with rock and metal. And, they come even more alive when paired with a nice beer. I've chosen something appropriately fantasy sounding for this session: the 'Zombie Cake' from Brewdog. It's a praline chocolate porter, and it's even a nice match for the cover art. Cheers! 

Week 14: Yagiz ->Island Songs – Olafur Arnalds
Hello folks. Last week was a really long week for me after such a big pandemic break. I had difficulty adjusting to work. When I find myself in situations like this, I tend to surround myself with peaceful things. Let it be the dim light of an sandalwood incense, or a neat scotch. Of course these are not enough on their own for me. My mind desires music. I am going to share with you one of my winding down albums. "Island Songs" by Ólafur Arnalds. It is a wonderful, collaborative album and for me, it is the recipe of tranquility. For this album, Ólafur Arnalds travelled to seven different locations over seven weeks and collaborated with seven different artists. The soul within words, the harmonious sounds of the ivory keys are just beyond unexplainable. My favourite track of the album is "Dalur". It means "valley" and when I am listening to it, it takes me the to the endless valleys of Iceland. You should definitely listen to this album if you haven't already.
I am enjoying this album via Fostex's TM2 Earphone & Bluetooth Adapter combo. It features a 6mm Fostex high-performance dynamic driver and it has a delightful mid tuning. The sound is quite balanced across the spectrum with little emphasis on the mids. The texture and the coherency is very good. I find myself picking this over other wireless alternatives lately. The review will come very soon so stay tuned and have a great week ahead!
Week 13: Lieven -> Nick Cave – Ghosteen
My friends and I have a running joke where if a song is playing of which no one knows the artist, we always say it's an unknown song from Nick Cave. I've not always been a fan of the guy but what he has done with his latest release "Ghosteen" is simply incredible. Mr. Cave and the Bad Seeds, I'm pretty sure everyone knows them from the "Where the Wild Roses Grow" hit single, but Nick Cave is so much more than that.
The Ghosteen album is the first album Nick Cave wrote after the tragic death of his 15 year old son, and this album couldn't be any darker. As Rolling Stone magazine says: "Ghosteen is a masterpiece of melancholy. You mourn right along with him and hope he finds solace." So yes, it's a powerful and sad album but at the same time it's very impressive and really well recorded. According to Wikipedia, upon its release, Ghosteen was met with widespread critical acclaim. It received several perfect scores and is the highest-rated album of 2019—as well as the second-highest-rated album of the 2010s—on Metacritic. The album placed in the top 10 album charts in several countries and was included in several publications' year-end and decade-end lists of best albums.
It's also really good working music, so please do me a favor and play this album from start to finish. Let me know what you think in the comments.
One of the setups I listened to this week was the Burson Audio Conductor 3X Performance in combination with the Hifiman Susvara. You can find out more about it in the Burson Audio Conductor 3XP review.
Week 12: Linus -> Bonaparte – Too Much
This is an album that came out roughly twelve years ago, I remember I was twelve years younger than now. It's a rather unusual record. Too Much is Bonaparte's debut album which flew under the radar for a long time. Bonaparte is a Berlin based band of people from all over the world, that met in Germany and formed this band.
Rumor has it, that Too Much was produced in the living room of Tobias Jundt (the guy on the cover). It is a very lo-fi sounding album. But that's not the point. I read in an interview, that it was made to sound good as a live version. To understand, you have to know how Bonaparte's live show took place. A magazine once called it visual trash punk. That sums it up quite well in my opinion.
I have seen this band live a couple of times. When they are on stage you don't know exactly what's going to happen. There are only a hand-full of musicians that are actually playing their instruments. I think it's four or maybe five real musicians. They are joined on stage by at least as many dancers. Dancers that like to express themselves in a very outgoing fashion.
There are people dressed as computers, lampshades, tigers, princesses and so on. But some of them also get undressed quite fast. There is fake blood, a lot of glitter and champagne thrown around. What this band makes is the raw energy they present on stage. I have never seen anything like that before or after visiting their concerts. It's unique. Sadly after around three albums they lost their touch and the make-up left their faces and in came a more normal live show.
I don't listen to the album often nowadays, but whenever I do, it takes me back to the concerts which left me a sweating mess. But a happy sweaty mess. I remember reciting their song "3 Minutes in the Brain of Bonaparte" over and over again when I was hiking with my girlfriend for four days straight in the middle of nowhere. We sang it up and down. It kept us going really. Before that, I listened to the album on heavy rotation when I was still going to university. Back then I rocked a Rockboxed Sansa Clip+ and a pair of AKG headphones. My setup since then has changed quite drastically. Today, as I type this, I listen to it with a big grin on my face. It's a reminder of when times were much easier.
This week I listened to this album on different setups:
Chord Hugo TT2 – Schiit Ragnarok II – Kef LS50
Chord Hugo TT2 – Flux Lab Acoustics FA-10 – HiFiMAN Susvara|HiFiMAN HE1000se
Chord Hugo TT2 – XI Audio Broadway – Abyss Diana Phi
Lotoo PAW Gold Touch – Noble Audio Sultan
Lotoo PAW S1 – qdc Anole VX
Week 11: Berkhan-> Rachelle Ferrell
As we're moving on and trying to return to our "normal" lives recently, I continued to feed my Jazz addiction, and stuck to my go-to recordings. However, this time it's "Contemporary Jazz", or "Smooth Jazz" as most people call it.
Rachelle Ferrell to me is an incredible vocalist. Listening her singing a song is like witnessing one of the most natural things in the world; so effortless, so smooth. In her words; "Some people sing songs like they wear clothing, they put it on and take it off". She is not very famous around the world though, but I don't think she cares about it.
So, the album I've been listening to this week is her most renowned one and it's named after her; Rachelle Ferrell. My favorite track in this one is 'Til You Come Back To Me. The way she controls her voice in this song is amazing to me and she makes it look extremely easy. It's like anybody can sing that way. But once you think about it, it's actually very hard to pull it off.
Nowadays I'm using none other than Itsfit Lab Fusion, which I reviewed just last week. What is the source? Well, of course it's Hugo 2, as the above photo shows.
I'm hoping to get back to work in the upcoming weeks, as everyone out there. Just remember to wash your hands, mind the social distancing and stay safe. Have a great week.
Week 9: Yagiz -> How strange, Innocence – Explosions in the sky
Hello Headfonians!
I hope you are having a great week! I spent my week tweaking and tampering things around me. I got a good overclock result, I accidentally found a great brownie recipe. Trying to forget about this corona thing for a bit. Past weeks have been quite challenging. Today I am going to share one of my "safe harbor" albums with you.
This album is from a band named "Explosions In The Sky" Catchy, right? The album's name is "How Strange, Innocence". This album has sentimental value for me, I've been listening to it for more than 10 years now. Give it a listen, let it take you away for awhile. Dive in thoughts, surf the waves of existence, explore new horizons perhaps… My favourite track of the album is "Remember Me As A Time Of Day". Sadly, from an audiophile standpoint, many albums are not meticulously mastered so I suggest choosing polite sounding gear.
I am enjoying them through modded Presonus Eris E4.5 and Khadas Tone Board DAC – JDS Labs Atom AMP combo. I wish you happy listening and I hope you like it as much as I do. Stay safe, better days are on its way!
Week 8: Lieven -> Beastie Boys – Licensed to ill
Beastie Boys!! If you were a teenager in the Eighties like me, there's a fat chance that these guys from Brooklyn played a (hopefully) big roll in your musical education. Ok, that might be a fan talking, but it's hard to deny these guys made a huge impact on the music scene.
"Why mention this now?" Easy, since late April the "Beastie Boys Story" went live and it's been massively shared and talked about on social media. It's a "live" documentary about the band, where the remaining two members share with us theirs and the band's story. If you're interested in the documentary you can find out more here, and watch it on Apple TV+ for free. But back to the music.
The Beastie Boys have many great songs and albums, but my all time favorite without any doubt is "Licensed to Ill". This album actually is the debut studio album and it was released on November 15, 1986. My favorite tracks on this album are "Rhymin & Stealin", "No sleep till Brooklyn" and "Slow and low".
The setup I've been using to listen to the Beastie Boys is a portable one and it consists out of the high-end Astell&Kern SP2000 portable player and the brand new Unique Melody MEST. The SP2000 review will be on Headfonia very soon, the UM IEM review might take a bit longer but what I can say already is that the driver configuration with the bone conduction driver is a lot of fun. The synergy between both units is excellent, though an album like this really doesn't need a state of the art setup. Music first in this case. Hope you like it!
Week 7: Linus -> Beardyman and the Dream Team – Live at Electric Brixton
Well, here's something different for you guys. I am sure you have heard of improvised theater before. A bunch of actors create roles right on the spot according to suggestions from the audience. But how would something like that work on stage with musicians?
That's exactly what this album is about. Beardyman, a beatboxer from the UK, has been doing improv shows for many years and I've seen his shows live a couple of times already. He's been constantly improving his system and show. The man even went so far as to create a live production system with software giants Traktor and Ableton. They built a massive system, called the Beardytron 5000, that is only fed by the sounds Beardyman makes with his voice.
This particular album was created with a few freestyle artists from the UK. There are two MC's, a cellist, a DMC (turntableist), drummers, bassists and others. Together they form the band 'Beardyman and the Dream Team'. The album is a live recording of a show they did in Brixton a couple of years ago. The audience gave their suggestions for song titles and put them in a bucket.
It always blows my mind when I think about the fact, that this entire album was made up on the spot. It's so well put together and the lyrics are just brilliant. Albums like that give me a lot of joy to listen to and put a wide smile on my face. It's very refreshing to experience things like that. Hopefully you'll like it too.
This week I listened to this album on different setups:
Chord Hugo2 – XI Audio Broadway S – FiR Audio M4
Chord Qutest – Schiit Ragnarok II – Kef LS50
Lotoo PAW Gold Touch – 64 Audio A18s
Week 6: Yagiz -> Brazzaville – In Istanbul
Hello, My name is Yagiz and I am the newest writer at Headfonia. I wish you all a safe month during these tough times. Let's hold on together and we shall see better days in no time.
Today I am going to share an album with you which I hold dear. It's from Brazzaville. Brazzaville is a band that plays multi-genres, they do alternative rock, indie pop, bossa nova, jazz… The album name is "In Istanbul". It represents both the chaotic and serene side of Istanbul. Such a delightfully disorganized city. It's perplexing to roam its streets without a proper companion. David Brown describes Istanbul as "the city of compossibilities" He can't be more right. My favourite tracks of the album are, "Bosphorus", "Jesse James" and "Foreign Disaster Days".
Much thanks to David Brown and his band for this gem of an album. It is especially delighting to enjoy the musicality to its full extend via audiophile gear.
About the setup: I had a Sennheiser 660S sometime ago. I really liked the signature of it. During black friday week, I bought a Sennheiser 58X. I read some crazy comments about it online and wanted to see for myself. I did not like the stock sound at all. I removed the foam that sits behind the driver, I removed the big foam that sits on the outer layer of the cup. The SQ improved beyond worlds. The resolution, clarity, treble-extension, basically everything. It was a warm sounding headphone, with the mod it is warmish neutral. I really like it and it's my daily driver.
The combo that I am using with my modded 58X is the Khadas + JDS Labs Atom. Khadas is one of the best DACs at a ridiculous price point and JDS Atom could be the best amp for the price bracket that it's in. They're both very "price to performance" oriented gems. They sound neutral and clean. The trio makes a brilliant desk companion, I really recommend you to take a look at them!
Week 5: Berkhan -> Kandace Springs – Soul Eyes
Music is important and essential to all of us. However, I think in these days it's even more a life saver when we're trapped in our homes to wait and wait more. Some of us have work to do from home, some of us need to take care of a family. One thing is for certain; we all need music. Even more so than usual.
If you follow my reviews, you may already have guessed that I'm a Jazz lover. My favorites consist John Coltrane, Miles Davis (of course!), Hank Mobley, Dave Brubeck and some others. However, I'm also a lover of Vocal Jazz. Especially female vocalists give me the escapism and peace that I need.
I've discovered Kandace Springs lately. She has a very interesting and captivating vocal style. At first, it doesn't seem to be very special and doesn't wow you. But after listening to her over and over, you realize that it's indeed something unique. This also happens when I review something. Sometimes you're not amazed by some gear at first, but later on you appreciate it for what it is.
"Soul Eyes" is her first ever studio album. I liked the album because it somewhat represents the old Vocal Jazz style in a modern and sleeker way. My favorite is of course the single that the album is named after. It's a very good example of the classic Vocal Jazz in the modern era, and it's the song that showcases her talent in the album as a vocalist. Also, the way that she finishes that song is exceptional for me.
When you listen to Soul Eyes, it reminds you the likes of Billie Holiday and Ella Fitzgerald. I listen to this track many times in a day among some other songs. The rest of the album is also very good, and she plays the piano herself in some songs such as "Talk to Me" and "Place to Hide". I surely recommend the whole album and her other two albums, if you'd like to taste some good Vocal Jazz.
I'm not using a complex or a very expensive setup in the last couple of weeks. It's nothing but the Hifiman Deva that I reviewed very recently. It's the perfect headphone for me to use around the house. We work from home in these days, so I can write down an e-mail and then go to the kitchen for a cup of coffee, without being attached to any cables or devices. The sound of the Deva is very very good for a wireless headphone, so it's my go-to headphone whenever I need music these days.
Week 4: Nano -> Magic Sword – 'Volume 1 (Deluxe Edition)'
Like most – if not all – of you, music is a primordial part of my life. Music wakes me up, thanks to modern home automation and the same routine applies at night, when a special playlist automatically run-up to warn me that I should go to bed, soon. I basically have music running 24h a day and 7 days a week, literally.
Music rhythm my days. Fast pace electro when I need to get the job done, smooth jazz when I'm cooking, ambient when I'm asleep, and so it goes. And, now that I'm all secluded in my home, music also became the best way to get out, while staying in.
Sure, I could read, watch a movie, or play a video-game (get Control, by the way, AWESOME game), music remains the only medium that doesn't need you to focus your attention. Actually, the less you focus, the more you're taken, the better you "live" your song, in my opinion.
That's why, I've always been a big fan of Magic Sword, a trio born in Boise, Idaho, USA who's been making retro-electro since 2013. The perfect mix of Daft Punk, old 80's synth, Conan's Lore and everloving saturated guitars. Like the famous french bands, The Keeper, the Seer and the Weaver (sic) – the members – always wore cloaks and masks, never to be seen until the "Chosen One" appears.
And that's where Magic Sword overtakes other synthware bands: there is a story behind each song. Like a book of tales, each track slowly, but surely, embarks you into the magic world of "The Magic Sword". Like every good story, there is a hero, a bad guy, a kingdom to save, but never are they named. Because each story is yours to keep, to feel, to live.
Obviously, the fact that each track got titles like "The Way Home", "Battlefield" or "Journey's End" may lead your imagination on a specific track. But, you can also just launch the album and hide the screen, so your ears can take you wherever your mind wants to be.
My fav track? Battlefield. Like every good fight, the tension raises crescendo, guitars becoming more and more saturated as the background got blacker, the chances to win slimmer. And then at 1:50, a break, the famous second breath. A sign of the gods/providence/insert-what-you-want… there might be a chance for you hero!
I know that some of you won't like the genre. It's a 1 hour 19-minute long album, with only one track shorter than the classic 3-minute format, but if you've ever played Dungeon&Dragons, seen a fantasy movie or tried any Role-Playing Game, you will be hooked.
Corollary applies, if you liked this album, go try an RPG!
While I'm home, I mostly listen to my music through speakers, so I can roam from room to room more freely. Most of the time, I simply use a set of Sonos speakers. It took less than an hour to install a dozen of them, and I could mix them with home automation to make alive a childhood dream of mine: music in every room, that I can launch just from the press of one button.
Yet, when I need to work – so I can add more Sonos – I'm using headphones 99% of the time.
My desktop setup those past weeks has been pretty simple: Audeze Mobius and Apple AirPods Pro. The first because it blends, miraculously, audiophile performances with pure Audeze sound, and very geeky quirks like Head-tracking or 7.1 Virtualization. It's one of those headphones that I'll praise, hand down, for anyone who's searching an all-around headset for movie/gaming/music and, obviously, home-work. The latter can't reach the Mobius heights in terms of sound, but with its little footprints and superb microphones, it's the perfect IEM for long conf-call.
Week 3: Matty -> Hiatus Kaiyote – 'Choose Your Weapon'
I don't know about you guys, but I've never listened to more music than I have these past few weeks while I've been working at home. It's given me the opportunity to test-all all kinds of hair-brained gear combinations. For example, yesterday I figured out that by attaching a Sennheiser BT-T100 Bluetooth transmitter to my turntable, I could then listen to vinyl in 3D spatial audio over my Audeze Mobius. Kinda cool, actually. 
But, more importantly, I've been ploughing through a ton of new music as well as re-discovering some past gems. For this week's 'Homeworking Music' I'd like to bring 'Choose Your Weapon' by Hiatus Kaiyote to your attention. This album came out in 2015 – right about the same time that I realised that there's better ways to appreciate music than by plugging-in the earbuds that came with my mobile phone. This album took me by surprise, because genre-wise it's a little different to my usual rock/metal/alternative main-course diet.
Hailing from Melbourne, Australia, Hiatus Kaiyote are both a) extremely talented (they've been nominated for a Grammy, twice), and b) hard to define in terms of landing them in any one genre-bucket. Roon categorises them as 'Alternative R&B' and 'R&B', and Wikipedia will tell you that they're a 'Future Soul Quartet'.
Labels aside, 'Choose Your Weapon' is one of the slickest-produced albums I've ever heard. It's 18 tracks and 70 minutes of some incredible musicianship, killer grooves with crazy time-signature shifts, and a spectacular vocal performance from writer and lead vocalist/keyboardist/guitarist Nai Palm. Hip-Hop/R&B Wunkerkind Anderson .Paak sampled some of the track 'Molasses' in his own track 'Without You' from his 2016 album 'Malibu' to great effect.
'Choose Your Weapon' is an album I love to play end-to-end for absolute enjoyment, but it's also a great test for seeing what your gear can do. The track 'Fingerprints' has an incredibly intimate vocal performance from Nai Palm, and if your headphones or speakers have great tone, and texture in their mid-range it's a real treat.
You know a band cares about production quality when their vinyl pressing sounds great, and this record is a prime example – it gets a lot of time on my Rega Planar 2 turntable, which I've fitted with a Shure M91ED cartridge.
This week, I've been spending a lot of time pairing my ZMF Eikon with the Bottlehead Crack amplifier (with Speedball upgrade) that I assembled myself. This pairing is one of the most natural-sounding, organic and enjoyable combinations out there, and they're also a nice aesthetic match for one another. When I'm able to make a little more noise, I fire-up my vintage NAD 3020e integrated amplifier, which makes my KEF LS50 speakers absolutely sing in my small office/listening-room space.
Week 2: Lieven -> Billie Eilish – When we all fall asleep where do we go?
I'm so not a fan of pop music, but this is something special. I listened to the album to see what all the fuss was about, and I instantly got hooked. Billie and her brother have created an album with a unique style including rhythmic changes, off-beat bass and basically things you don't often hear. My favorite songs are "Xanny" and "Bury a friend", make sure to give these an extra listen.
I also like using the album to test new gear as several tracks are especially good to test bass. If you manage to create a masterpiece so early in your life (she's 18), a lot of people will be watching what you do next. I therefore can't wait to see how her next album will sound, whenever that may come out. In the meantime you can listen to her latest track "No Time To Die". That's right, she got asked to write the sound track of the newest James Bond movie, an honor only very few ever experience.
My setup of the week, which I've been using for home working was this:
Hifiman Susvara (on a PlusSound Echo+ balanced cable)
Week 1: Linus -> Brandt, Brauer, Frick – Mr. Machine
I have been listening to this album for the better part of eight years now and it hasn't stopped to amaze me with it's great mastering, energy and liveliness.
For those who don't know it, Mr. Machine is an orchestral remake of the group's studio recording called "You make me real". To me "Mr. Machine" is far and beyond though. Alone from a sound quality perspective it is miles better.
Today I have listened with the following gear to this album at home (everything fed by my self built Roon ROCK server. More on that later!):