In this review we take a close look at the xDuoo TA-30, selling for $709 USD.
[responsivevoice_button]
Disclaimer: the xDuoo TA-30 was sent to us, free of charge, by Xtenik in exchange for our honest opinion. You can find it directly on their website at around $710.
About xDuoo
Based in ShenZhen, China, xDuoo is a good Chi-Fi representative. Proudly designed and made in China Mainland, they were first a classic ODM factory. Then, the team decided to create their own brand, and produce for themselves, with success.

Recently, we reviewed the xDuoo XD-05 Plus, a complete portable DAC-Amp, which replaced the previous XD-05. But, before that, we also reviewed the brand tube-headphone-amplifiers: the TA-10 (DAC/AMP), the TA-20 (full-tube amplifier), and now it's time to review their top of the line, the TA-30 !
The xDuoo X Series
If the X-Series from xDuoo were entirely made of portable devices, the T-Series only behold bigger gear, like headphones amplifiers. As usual, let's take a quick tour.
xDuoo TA-10
The xDuoo TA-10 is a Tube Headphone Amplifier + USB DAC. As the first step in xDuoo's desktop world, you don't get multiple tubes, as in the TA-20 or TA-30, but just one classic 12AU7, combined with an A-Class circuit and a classic AK4490 DAC from AKM.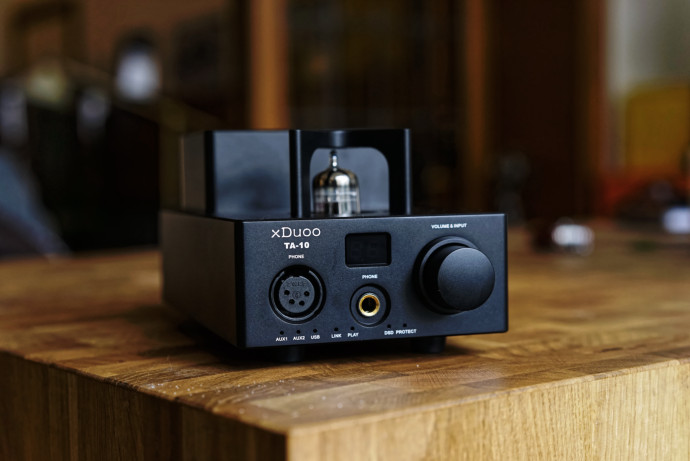 Sold just under $300, this amp was still able to drive most of my headphones. A quote : 
The xDuoo TA-10 is a great amp, if you need power in a small form factor. Combined with hard-to-drive headphones or high-impedance cans, the amp never fails his duty and gave it all, at all times. This is not a clean amp like The Element (my reference in this price range) but it sounds much more musical, especially on planar headphones.
You can find the complete review here : https://www.headfonia.com/xduoo-ta-10-review/
xDuoo TA-20
The xDuoo TA-20 is a tube headphone amplifier. Compared to the TA-10, you lose the AKM DAC and XMOS chipset, but you gain a "pure balanced analog flavor" per se. Instead of a sole 12AU7 tube, the TA-20 offers you two of them, one for each channel and the same – exceptionally – well-built chassis.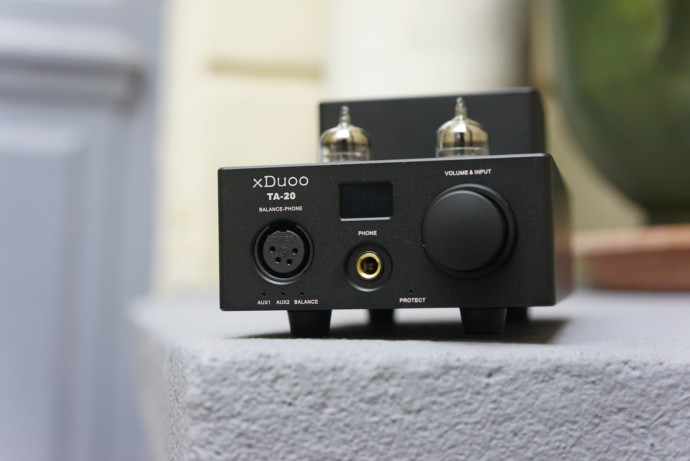 Sold just over $350, you have to connect a balanced DAC through the XLR inputs to fully enjoy this amp. Once done, you get : a great amp […] that can drive virtually any headphone you like, or want, with a sound stage much wider than its transistor competitors. True, it's not a full Tube amp, but that's also what makes the TA-20 affordable (and compact).
Full review available here : https://www.headfonia.com/xduoo-ta-20-review/
xDuoo TA-30
Finally, here comes the xDuoo TA-30, the best version of all TA-X0 amps. With bigger tubes, a top of the line DAC and more inputs to connect all your gear. From the look alone, and the weight – two times the TA-20 – the TA-30 shows off, even more, compared to its smaller siblings.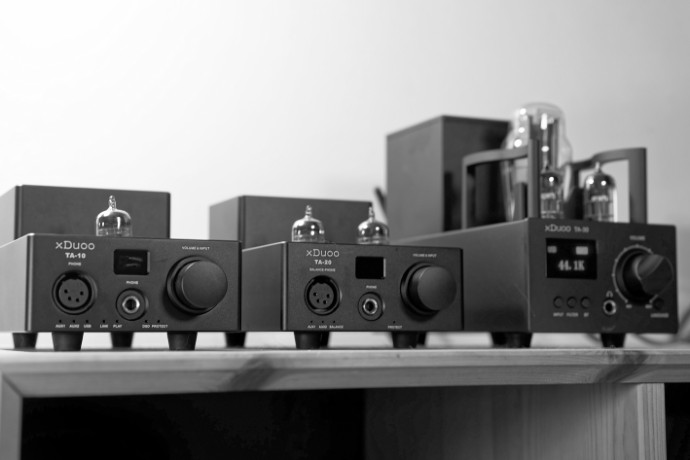 Enough to justify a price twice as high? Time to find out!
The review continues on Page Two, after the click HERE or by using the jump below.