On this page, you'll find our best DAC/AMP Combo recommendations of this moment. This is an ever-evolving list and the units are ranked from cheap to expensive.
Portable DAC/AMP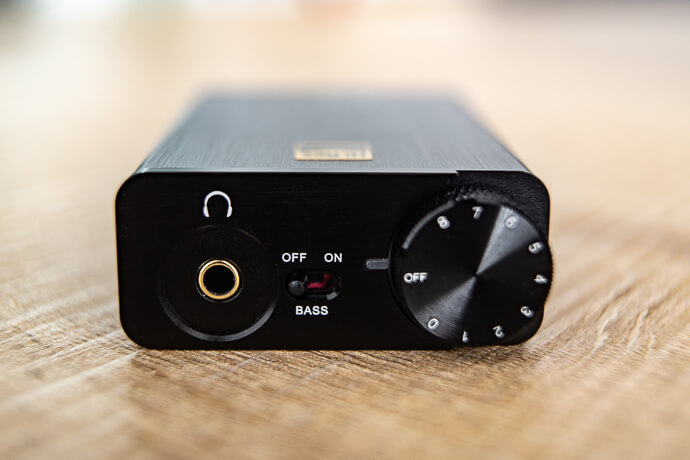 FiiO E10K TC [Added 12/09/2021]
The new FiiO E10K TC is a nice release from FiiO as it shows they're still believing their legendary product in terms of performance. For just 82$, you get great output power and a neutral sound signature with great detail, resolution, and transparency. This is an unbeatable performance for the price.
If you are looking for a tiny device to drive your full-size headphones, I don't know whether there's a cheaper option than the E10K TC.
Review: https://www.headfonia.com/fiio-e10k-tc-review/

ddHifi TC44B [Added 28/12/2020]
The market of compact DAC/AMP modules is getting stronger and better each month. ddHifi with all of their units, and especially this TC44B, prove they are one of the most important players when it comes to high price/performance ratios in miniature-sized portable units.
For $89 USD you get a pocketable and surprisingly well-performing DAC/AMP which you can use with both your laptop as well as your smartphone. At this price level, I really don't have anything in my portable collections that come close to the performance of the ddHifi TC44B. It's an easily recommended buy at this price. Well done ddHifi.
Review: https://www.headfonia.com/ddhifi-tc44b-review/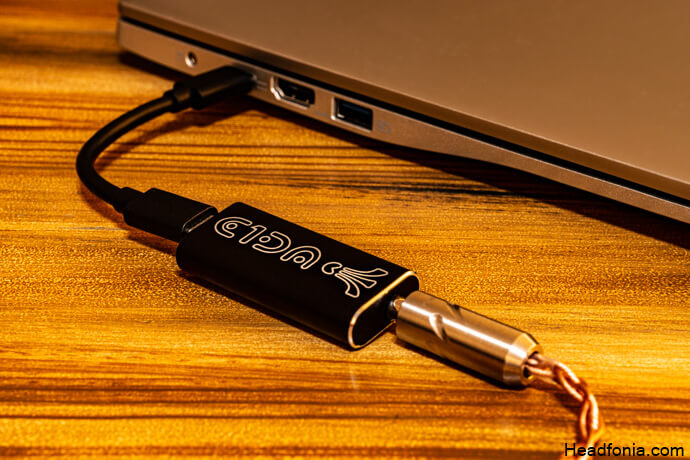 E1DA 9038D [Added 07/09/2021]
In my opinion, Ivan's 9038D is an engineering marvel. It is a great achievement to be able to squeeze such a high-performance device into such a small chassis, which not only performs well on paper but also in real life.
The E1DA deserves maybe 2, maybe 3 times the price tag and if you're looking for a DAC to carry with you, you should absolutely check it out. It is easy-to-use, practical and multifunctional. I had trouble finding anything negative about it!
Review: https://www.headfonia.com/e1da-9038d-review/
FiiO K3 2021 (K3s) [Added 09/09/2021]
The new FiiO K3s (or K3 2021 as some call it) is a wonderful device with a great DAC chip and features. Its sleek modern design, plug & play function, and tremendous sound quality for its size are great qualities for the ones who are looking for a tiny device to use with laptops and PCs.
I strongly recommend the FiiO K3s to anyone who's looking for a laptop companion. If you want to improve your music experience compared to the onboard DAC chips of your PCs, this is the way to go.
Review: https://www.headfonia.com/fiio-k3s-review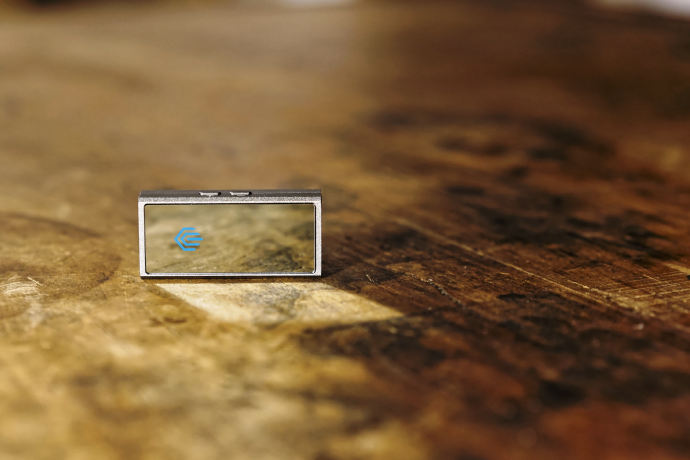 Nuprime Audio Hi-mDac [Added 02/04/2020]
Sometimes, I don't want to bother carrying my DAP, no matter how good it is. But, as soon as I leave, I'm hit by the low level of performance shown by my iPhone. Okay, it's not "Fisher price-quality" as Neil Young would say, but it's enough for me to regret. And, this is where the Nuprime Hi-mDAC really comes to shine. It's better than most of my entry-level DAP, small enough to fit my phone, and most of all: it makes a REAL upgrade, sound-wise. I'm sure that 90% of our readers have already tried a USB-DAC, but for those of you who didn't, this may be the time.
Paired with a good pair of IEM's, like the Fearless S8F, or even the BGVP DM6, I'm pretty sure that most of you will be blown away and realize how far we have come!
Review: https://www.headfonia.com/nuprime-hi-mdac-review/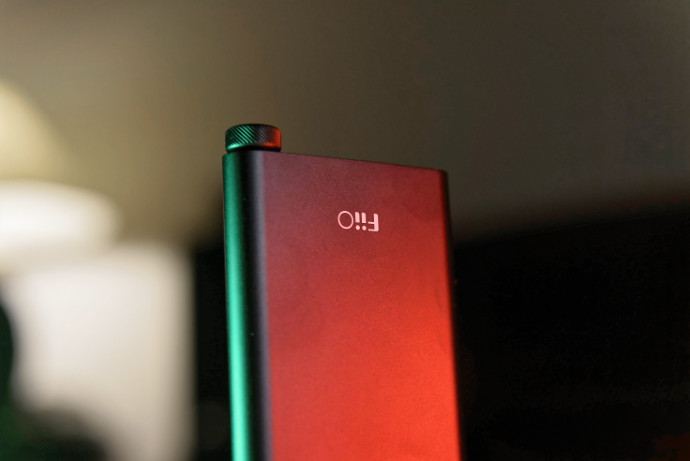 Fiio Q3 [Added: 29/10/2020]
Unsurprisingly, the FiiO Q3 is excellent in almost every regard. It kept everything we liked on the Q1 Mark II, and pushed things even further. It sounds even more spacious, packs enough power to drive my good old planars, and whatever the source, I was able to connect the DAC hassle-free.
If you own a Q1 Mark II, this time I can confidently advise you to up your game and get the new Q3. Sound-wise, the difference isn't massive, but if you take into account all the various ergonomics improvements, the scale really weighs towards the new Q3. A great addition for those who seek an affordable all-in-one, and the best device for audiophile beginners: feed it well and the Q3 will grow on you.
Review: https://www.headfonia.com/fiio-q3-review/
Lotoo PAW S1 [Added: 09/07/2020]
Overall the PAW S1 comes with Lotoo's neutral but natural house sound. It adds some body to instruments and musicians, but also comes equipped with high skills in technical abilities. As a simple DAC/Amp dongle solution I think it absolutely wins. People who don't see the benefit of a Digital Audio Player but still want a higher quality experience should certainly take the Lotoo PAW S1 on their shortlist. On top of the great sound you also get superb EQ/ATE pre-settings that fit your current situation and two gain settings should you need it to go to eleven. Just remember, that the quality of your music files really matters with the PAW S1. Say no to resampling.
For me personally, the PAW S1 is an excellent alternative to my DAPs. Although it still won't replace my PAW 6000 when I'm out and about. But as a fall-back solution, I keep the S1 with me on all my trips.
For less than 200 USD this is a fantastic device and it gets a very strong recommendation from me.
Review: https://www.headfonia.com/lotoo-paw-s1-review/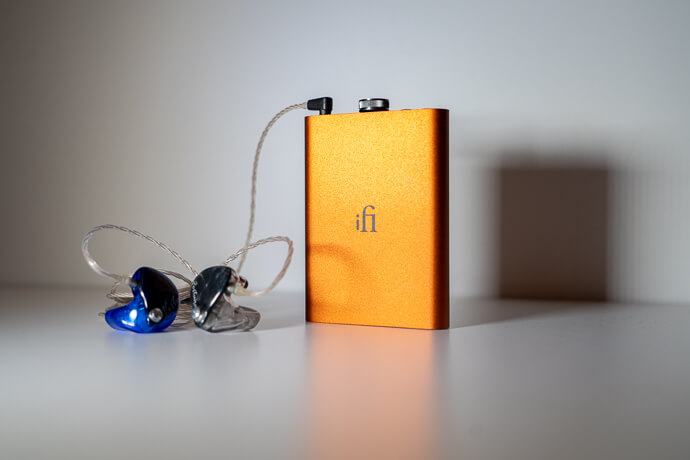 iFi Audio hip-dac 2 [Added: 02/12/2021]
The iFi hip-dac 2 has only one goal; improving your sound quality compared to the direct outputs of laptops and smartphones. After the time I've had with this device, I can smoothly say that it reaches that goal. The previous hip-dac was also quite successful on that. However, iFi put some small but rather important updates to the device to make it even better.
With its engaging mid-forward presentation the hip-dac 2 is a great companion for a music lover or a starting audiophile. There's better detail and better separation than the first version as well.
Review: https://www.headfonia.com/ifi-audio-hip-dac-2-review/
EarMen Sparrow [Added 19/07/2020]
EarMen with the Sparrow promised a lot but they also delivered in all possible ways. For only $199 you get a US/EU product with a single-ended as well as a balanced output, and especially the latter one is magical. The Sparrow is an affordable and tiny device that you can carry around with you at all times. Just hook it up to your phone or laptop and be amazed at how good it sounds.
The Sparrow is a very easy product to recommend at this price point, and it joins the best of the best on our Recommended DAC/AMP buy list. If you want a small, portable DAC/AMP with a balanced output, there's no doubt at all about which one to get.
Review: https://www.headfonia.com/earmen-sparrow-review/
Violectric Chronos [Added 28/11/2021]
Violectric Chronos is the best USB dongle I've ever listened to. As the first-ever portable product from Violectric, this is quite a success. The Chronos has excellent build quality, simple operation, and a minimalistic design with elegance.
The sound quality is excellent and I recommend it to anyone who is looking for a tiny laptop/smartphone DAC/Amp companion on the go. The price is a bit steep compared to other USB dongles, but I'm sure you'll be surprised by the sound when you try it with your phone/PC.
If you don't like to carry an additional DAP with you, you can get the Chronos and have an almost entry-level DAP performance in a miniature chassis.
Review: https://www.headfonia.com/violectric-chronos-review/

NextDrive Spectra X
Nathan is back with a review of the NextDrive Taiwan Spectra X, the original Spectra's highly awaited successor. Spectra X blows his mind with great benchmarks, low noise floor, and basically all the performance of a mid or high-end DAP but for a fraction of the price, size, and complication. Fully recommended in all possible ways!
Review: https://www.headfonia.com/review-nextdrive-spectra-x/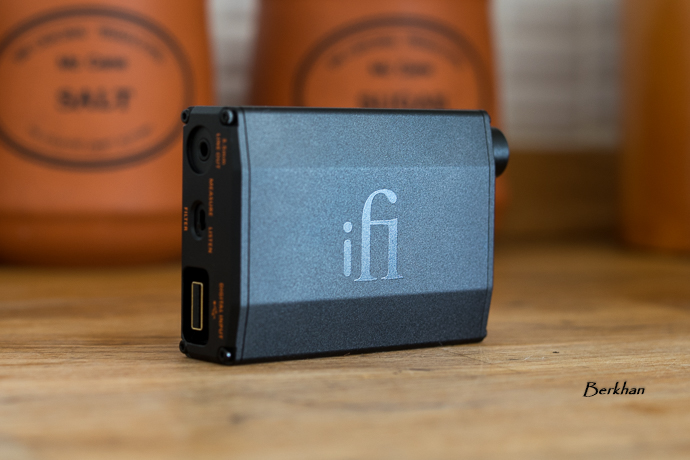 iFi Audio Nano iDSD Black Label
iFi has delivered marvelous work with the BL version of the Nano iDSD. Although I've never had a chance to test the original version, I can easily say this is an amazing DAC/AMP for the price. I'm not sure you can ever find better technicalities from a device that costs this little. I'm sure the Micro iDSD BL is also very very good in its own price range. People say this one sounds close to the Micro version and if I ever listen to that one I will edit this review at that time. A superb little device, for those who are looking for a nice DAC/AMP that can give a good amount of power for not extremely hard-to-drive headphones, and with a competitive price. If you also like to listen to your in-ear monitors with these types of devices, I just can't recommend it enough. It's flexible, built to last, useful, and compact. Most importantly, it sounds flawless for the money. Just go for it.
Review: https://www.headfonia.com/review-ifi-audio-nano-idsd-black-label/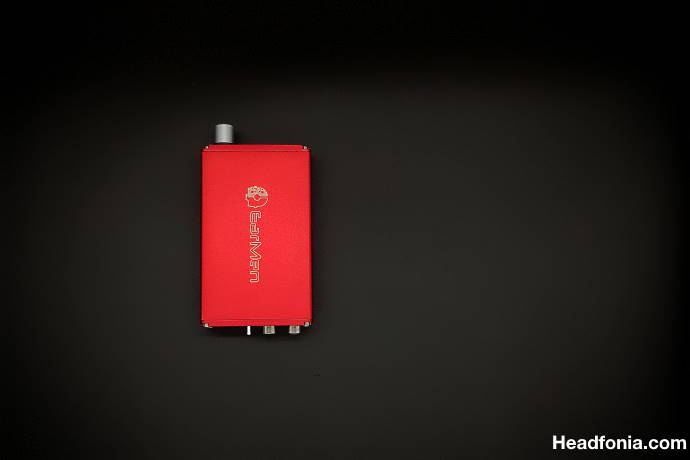 EarMen TR-Amp [Added 31/03/2020]
It was quite fun to review a DAC/Amp unit again after all this time and the TR-Amp pleasantly surprised me with its transparency and dynamics. You get a detailed and energetic sound, combined with a musical delivery. What's not to like? For the $249 USD / €279 Euro price it is selling for, you get a lot in return. Actually, way more than I was initially expecting and as such I have to put this on our list of recommended DAC/Amps to buy.
Review: https://www.headfonia.com/earmen-tr-amp-review/
xDuoo XD-05 Plus [Added 30/06/2020]
The xDuoo XD-05 Plus follows the path carved by its predecessor. A great-sounding, versatile, DAC/AMP, that supports almost every source thanks to its wide range of inputs.
The brand took all the good points found in the "regular" version and polished them. Better sound stage, finer highs, empowered lows, and the same delightfully natural sound signature. As before, this is a device that you won't grow tired of listening to, even after weeks or months. Plus, now that xDuoo gave the XD-05 a USB-C port, it's virtually future-proof. Bulky case? Yes. Great design? Also. Would I recommend it? For sure!
Review: https://www.headfonia.com/xduoo-xd-05-plus-review/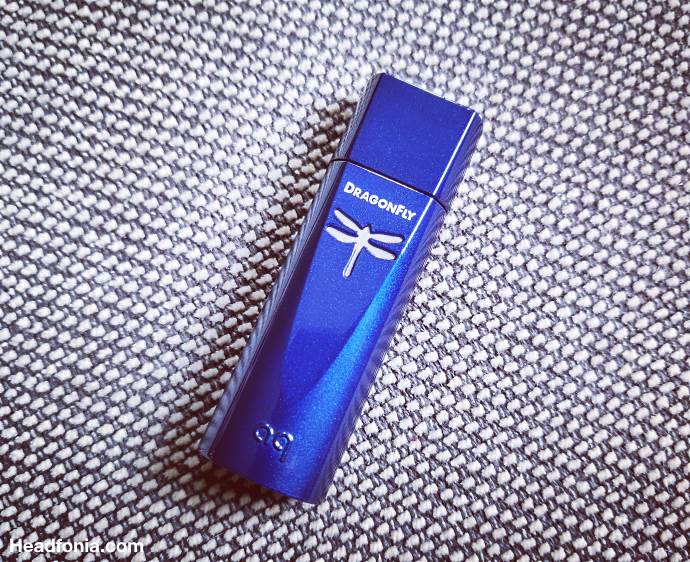 AudioQuest DragonFly Cobalt
Now does all this mean you need to upgrade to the Cobalt? No, not really as the RED still is really good as well and sells for a very fair price. Yes, as the DragonFly Cobalt is better, more natural. And if you like technicalities, you'll for sure prefer the latest version. Some on the other hand will prefer the typical tuning of the RED over that of the new Cobalt.
If you don't have a DragonFly yet, I would recommend going for the Cobalt for sure as it's the best of the trio. The RED still is a really nice alternative if you're on a lower budget or if you prefer RED's tuning, of course.
Review: https://www.headfonia.com/audioquest-dragonfly-cobalt-review/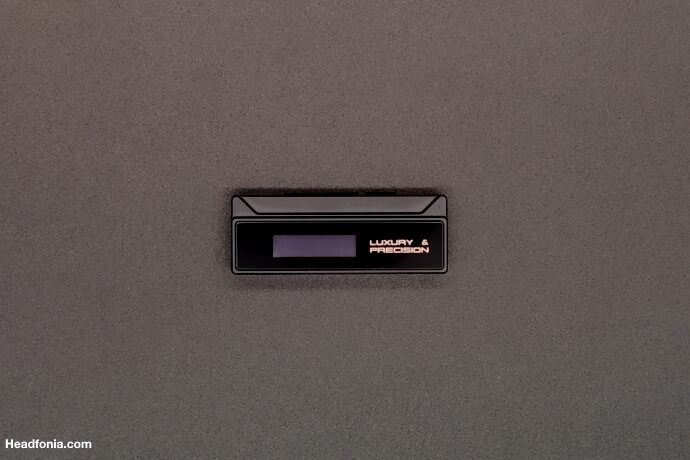 Luxury & Precision W2 [Added 26/10/2021]
The Luxury & Precision W2 is one of the better USB DAC/AMP dongles I have tried and the price/quality ratio is very nice. It also offers a whole lot of tuning options and it has a nice little screen on top of it. If you like a full-bodied sound with a high level of technicalities as well as bigger bass and easy treble, and that is delivered in a smoother and warmer way, then the L&P W2 dongle will be perfect for you.
Review: https://www.headfonia.com/luxury-precision-w2-review/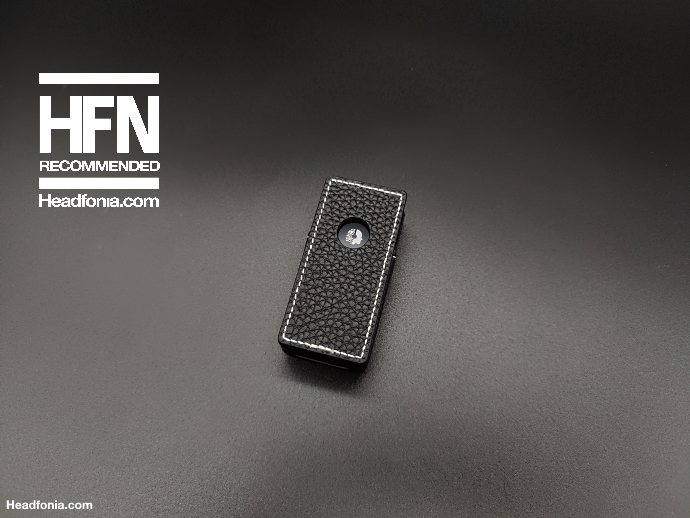 EarMen Colibri  [Added 28/04/2022]
I have really enjoyed using the EarMen Colibri. I was a bit afraid of its size but in reality, it's still small and it doesn't bother you at all when on the go.
Sound-wise the Colibri with the ESS DAC chip performs well with a full presence and a natural and musical delivery. Not only does the Colibri sound good, but you also have a battery inside. This means you get a super clear sound, and it also doesn't draw power from your source's battery. On top of that you can control the volume via the device and engage a bass boost when needed.
Good sound, double outputs, volume control, bass boost and MQA. The EarMen Colibri has it all and as a result it receives our Recommended Buy award.
Review: https://www.headfonia.com/earmen-colibri-review/
xDuoo XD05 BAL
The xDuoo XD-05 BAL is a brilliant DAC/AMP, taking advantage of all the features introduced in previous generations: versatile design, complete I/O, excellent sound.
Once again, the brand didn't reinvent the wheel and took all the good points found in the basic and plus version, and polished them. Balanced circuit with a 4.4mm output, Bluetooth chipset, no more channel imbalance, and the same sound signature. Add a mind-blowing bundle with an excellent price/performance ratio.
Review: https://www.headfonia.com/xduoo-xd-05-bal-review/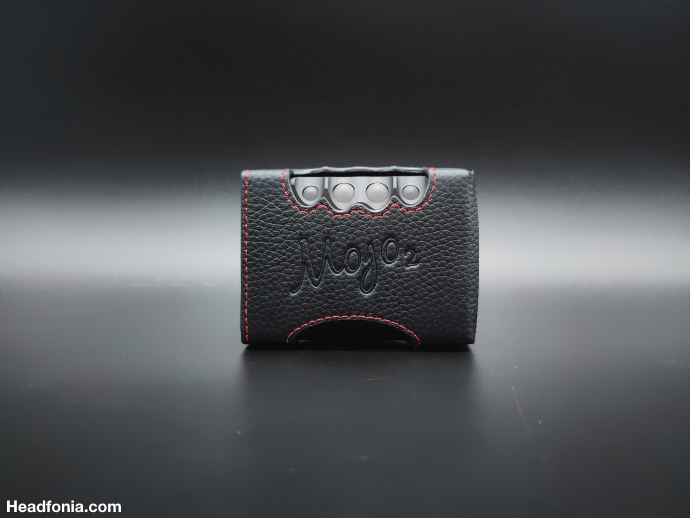 Chord Electronics Mojo 2
I was really curious what to expect from the Mojo 2, but after multiple weeks of listening I can say I really love what Chord Electronics has done with it.
With the Mojo 2 Chord Electronics has an awesome and small all-in-one package that will please a lot of personal audio fans. The DSP functions and tuning options are impressive, but even without those activated, the Mojo 2 sounds absolutely impressive.
I am sure the Mojo 2 will quickly convince you when get the chance to listen to it. It in all ways is an excellent successor to the Mojo and it replaces the original Mojo on our recommended DAC/AMP combo list where we "honor" all the best buys.
Review: https://www.headfonia.com/chord-electronics-mojo-2-review/
iFi Audio xDSD Gryphon [Added 24/02/2022]
A feature-packed, sturdy and perfectly pocketable device, iFi xDSD Gryphon is once again a great device from iFi. I think with the iDSD Sİgnature, this is the best product they've come up with lately. I especially loved the new screen feature and improved build quality. It's also a very flexible device to use. It just works beautifully.
It almost has the same size as a cigarette box, but packs a great amount of driving power and most importantly, it sounds very good. If you're looking for a desktop DAC/Amp I recommend you to choose the iDSD Signature, but if you want the best portability in a DAC/Amp with high-grade sound quality with good power, the xDSD Gryphon is exactly for you.
Review: https://www.headfonia.com/ifi-audio-xdsd-gryphon-review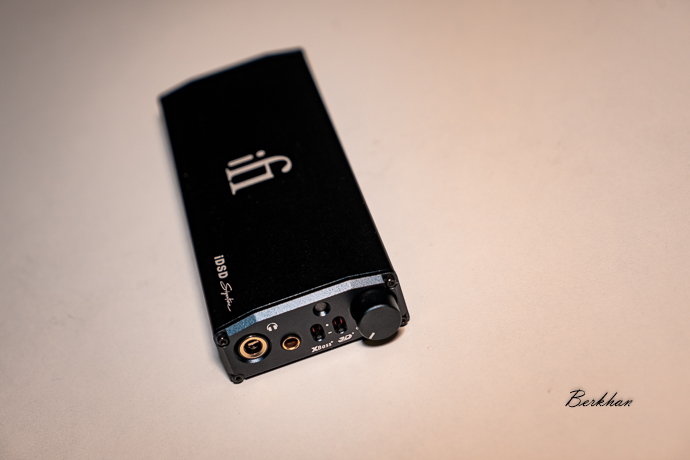 iFi Audio Micro iDSD Signature [Added 31/12/2020]
The iFi Micro iDSD Signature is surely a special unit. It is an excellent performer with a premium build, design, and internal components. It's also very versatile with outputs and features. If you need something more out of a DAC/Amp then I don't know what else would fulfill that. When it comes to sound, iFi always delivers and the Signature is no exception.
The original Black Label was already an awesome unit itself, and the Signature follows suit with the MQA certification, 4.4mm BAL output, additional S-Balanced feature for the 3.5mm output, and improved internal components.
Review: https://www.headfonia.com/ifi-micro-idsd-signature-review/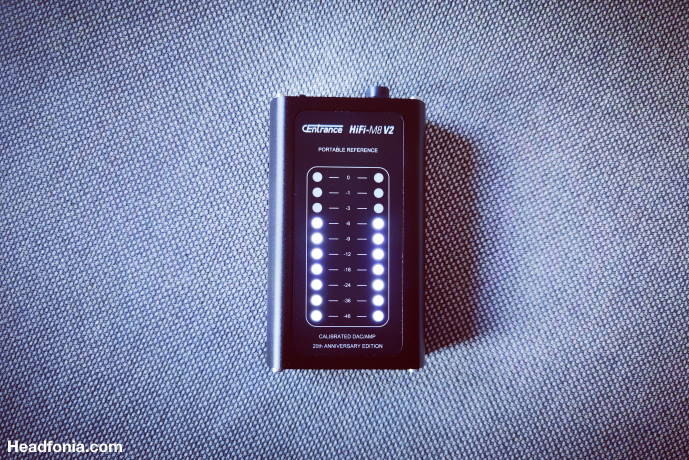 CEntrance HiFi-M8 V2 [Added 04/03/2021]
As I remember how good and special it was back in 2013, I was expecting a lot from this 20th anniversary V2 version of the CEntrance HiFi-M8. And to be honest, it has delivered.
No, it's probably not the best measuring unit in the world, but the HiFi-M8 is a neutrally tuned, highly dynamic, and musical DAC/AMP combo. It to me technically performs well and it offers a lot of connectivity and output options. Sound-wise the HiFi-M8 V2 is natural, exciting, balanced, and musical. What's not to like?
There is a lot of good to great portable DAC/AMP units on the market but they don't offer the same and multiple outputs and connection options the HiFi-M8 V2 offers. Looking at its price and performance, mixed with a bit of nostalgia, I can only recommend this unit to anyone who is in the market for one of these devices.
Review: https://www.headfonia.com/centrance-hifi-m8-v2-review/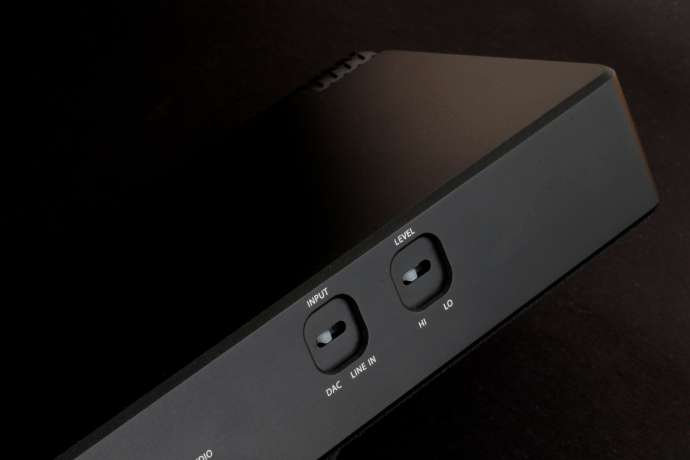 Woo Audio WA11 Topaz
The WA11 is one of the rare portable products that really knows how to handle the more complex to drive cans. It brings a performance to the table that's in the class of desktop gear. Headphones like the Diana Phi or Empyrean I enjoy most when driven by the WA11. It just makes them sound stunning. It is impressive what kind of quality Woo Audio has achieved with the WA11.
The topaz is an impressive DAC/Amp that has been a pleasure to explore. If you're in the market for an excellent transportable solution that drives any headphones under the sun, you have to give the WA11 serious consideration. If you can, go to your closest dealer and try it for yourself and let it convince you.
Review: https://www.headfonia.com/woo-audio-wa11-review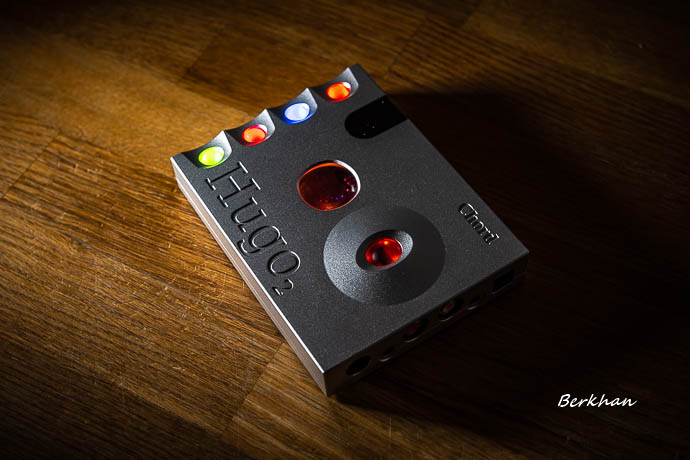 Chord Electronics Hugo 2
The original Hugo was regarded as a landmark in portable audio, and I think its offspring will follow in its footsteps. You get real desktop-class sound quality in a transportable package. It sounds really good with all ears and headphones I have used it with, and I am very much looking forward to trying out many more in the future.
If you are in the game for a high-end DAC that appears to also be used on the go with your smartphone or DAP, the Hugo 2 is definitely worth serious consideration. The Hugo quickly won me over and has become my main DAC/amp at the office and my desktop DAC at home – it simply is that good. A recommended buy? How the hell could it not?!
Review: https://www.headfonia.com/review-chord-hugo-2-ruler-of-sound/
Woo Audio WA8 Eclipse
The Woo WA8 is tube-powered and it was chosen as the best DAC/AMP of 2016 here on Headfonia.com. The WA8 can handle sensitive monitors, high impedance dynamic headphones, and current hungry orthodynamics. The WA8 delivers a whole lot of detail and the sound is clear, clean, and fast. While it often is the case that the amplifier section in AMP/DAC combos is better than the DAC section, the WA8 actually sounds its best as a combo. Oh and it's so pretty.
Review: https://www.headfonia.com/review-woo-audio-wa8-eclipse-new-transportable-king/
Desktop DAC/AMP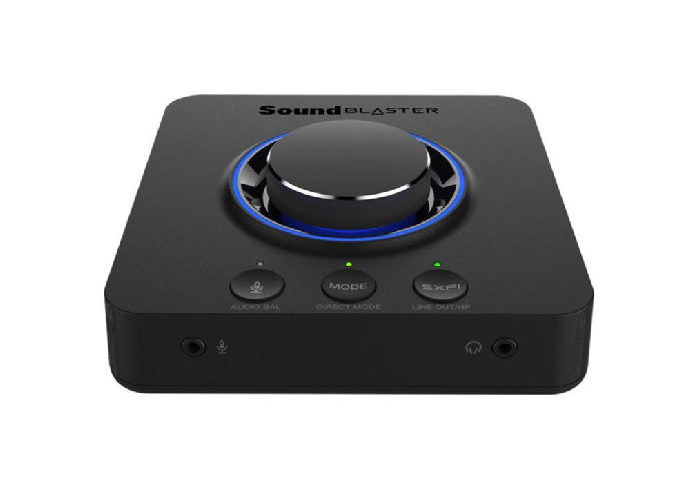 Creative Sound Blaster X3 [Added 15/04/2020]
The Creative Sound Blaster X3 offers real audiophile performances and gaming/home-theater versatility, at a really low cost. We are talking sub-$150 gear here, price-range where you usually go chi-fi or go home. And this is the strength of the X3: you get chi-fi sound quality – and build quality to be fair – from an established brand. The name doesn't sound awkward, customer service is available in bazillions languages, and most of all: you can get this DAC from your local shop, almost anywhere in the world.
Are they better DAC/Amp out there? Of course. At this price point?  Not so sure… With as much features? Even less… So yeah, if like me you want to reintroduce some Sound Blaster in your life, lend your ears to Creative. In the process, you may even end up with a very good DAC, able to feed both your headphones and your speakers. A win-win situation if I may say so.
Review: https://www.headfonia.com/creative-sound-blaster-x3-review/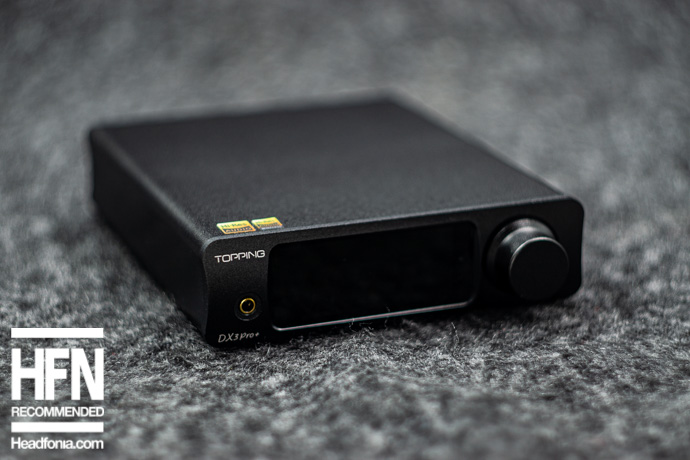 Topping DX3 Pro + [Added 21/02/2022]
Considering the current market conditions, the DX3 Pro+ comes out as a very competitive and well-priced device. It offers an incredible price-performance ratio, especially compared to past years, with many good features combined in a small package and affordable price. If you are a beginner to the hobby and want to buy a DAC & AMP, this product should be one of your first choices. If you have been in the hobby for a long time, I would definitely recommend listening to this product to see how much equipment under 200 dollars has improved. 
Review: https://www.headfonia.com/topping-dx3pro-plus-review/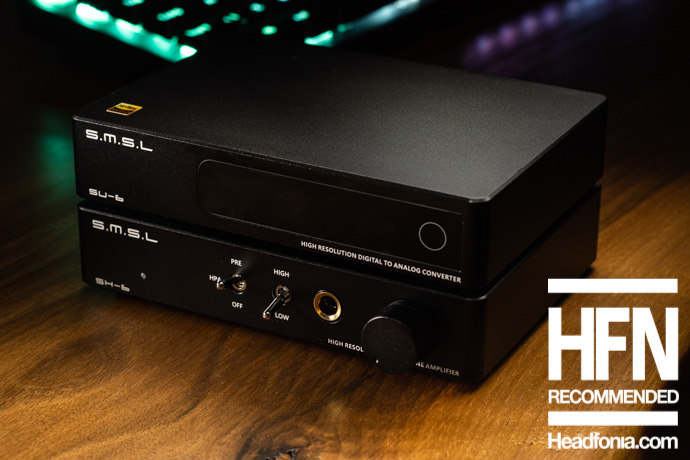 SMSL SU-6 & SH-6 [Added 23/01/2022]
SMSL got off to a pretty quick start to the year with this combo. I didn't think I'd be awarding the first product they launched in 2022, but this industry is full of surprises. The stack offers excellent build quality and stands out in terms of ease of use. 
The SU-6 & SH-6 stack offers excellent performance for the money and outperforms its rivals in the sub-300 price bracket, therefore, we found it fair to award the stack with the HFN Recommendation. The stack offers a complete package for those who want to own a solid DAC & AMP combo that can also offer high-quality wireless sound.
Review: https://www.headfonia.com/smsl-su6-sh6-review/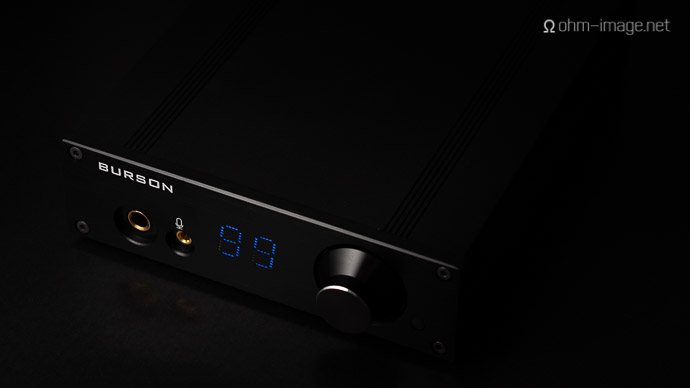 Burson Audio Play
There's no way to exaggerate the utility, performance, and overall OCD fun of Play. Burson nailed it. If you need or want power, 299$ will get you to power out the wazoo. If you want compatibility with DSD and other hi-res formats, bingo. If you want to eat your cake, too, Play is as reliable and stable an amp/DAC as I've ever tested. I've started mentioning prices; it's something I didn't want to do. It's easy to get ugly. But gosh, I'll be damned if Play hasn't nailed the competition's coffin shut. Buy it and forget about it. Add some new op-amps if you want. And be secure in your purchase, because it's a hell of a deal.
Review: https://www.headfonia.com/review-burson-play/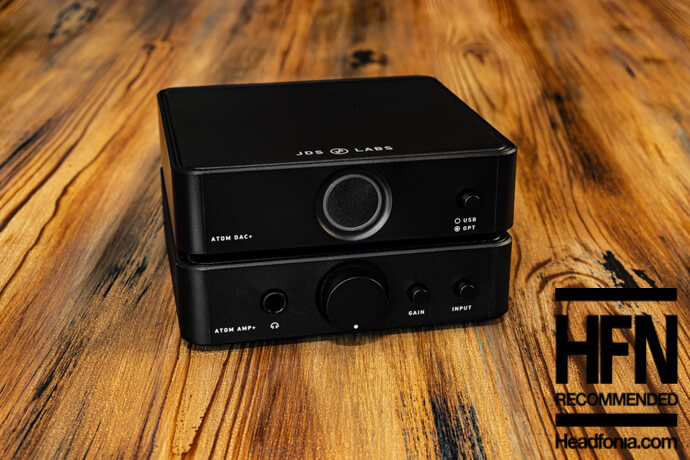 JDS Labs Atom+ Stack [Added 19/09/2021]
o say how much better it could get, they continue to surprise me by finding something to improve. Of course, this makes me very happy because there are not many alternatives in this price range that offer this kind of performance. Thanks to the rising prices, the number of desktop products under $100 is decreasing steadily, and it is truly admirable that JDS is still defending the sub-100 castle. I hope they continue to do so because the Atom+ stack offers an excellent price to performance ratio thanks to its brilliant sound performance. Apart from sound, the devices are well-made and JDS has improved the plastic thanks to the mold injection and 3d tech. It is also pleasing that they have not given up on the stylish design with the iconic light ring.
Review: https://www.headfonia.com/jds-labs-atom-stack-review/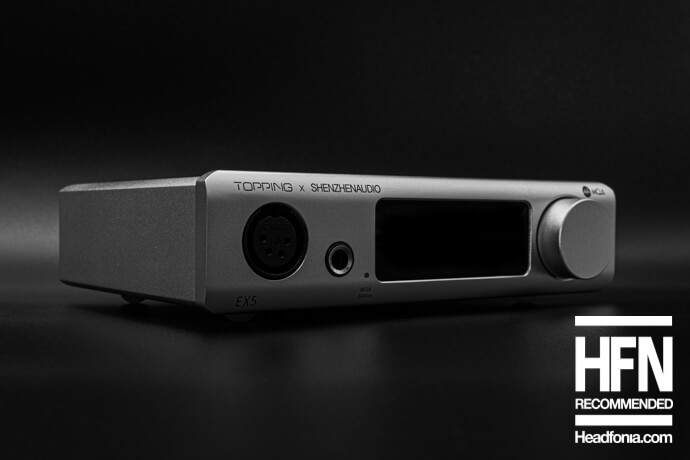 ShenzhenAudio & Topping EX5 [Added 09/08/2021]
I'm very pleased with the Shenzhen and Topping EX5. The collab device offers excellent performance and a wide feature set for the price. The build quality is excellent, like usual, the sockets, plugs, and buttons feel very sturdy. The device does not take much space, looks really good, and plays just as well.
Taking the design, performance, and price into account, the EX5 is a strong contender in the sub-500 price bracket. To me, it is very easy to award it with our Recommended Buy Award.  The Shenzhen & Topping EX5 now has a spot on our Recommended DAC/AMP combo buying list.
$349 from ShenzhenAudio & Topping
Review: https://www.headfonia.com/shenzenaudio-topping-ex5-review/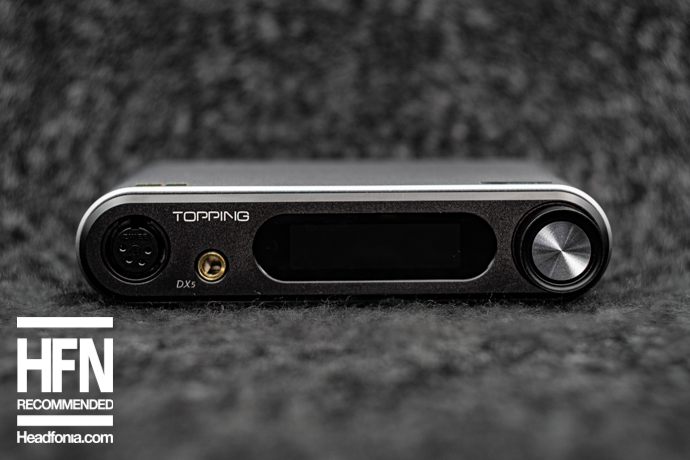 Topping DX5 [Added 03/05/2022]
Topping is, well, utterly unstoppable at this point. I can say that DX5 offers one of the most beautiful designs among high-performance DACs. Topping's decision to renew and update design lines and packaging was quite appropriate. Frankly, I think that a company that produces such successful products should have aesthetic concerns. The DX5 is a step in the right direction. If you need a capable, technically advanced all-in-one device, you can go for the DX5 with peace of mind. 
It replaces EX5 with its great design, very good performance, and extensive feature list, earning the HFN Recommendation Award from us!
Review: https://www.headfonia.com/topping-dx5-review/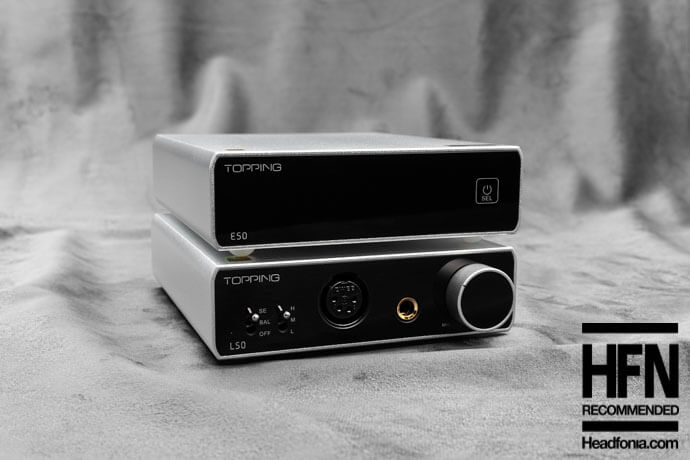 Topping E50 & L50 Combo [Added 19/10/2021]
Topping and SMSL have been designing excellent devices since last year and now you don't have to spend a fortune to get a proper DAC or AMP to pair with your favorite equipment. The competition is always good for the consumer and we are quite happy with the recent advancements. 
The E50 and L50 stack offers excellent performance for the money and easily outperforms their price tag, therefore, we found it fair to award the stack with the HFN Recommendation. If you're looking for a solid desktop DAC & AMP combo, make sure you give this combo a listen. You will not regret it.
Review: https://www.headfonia.com/topping-e50-l50-review/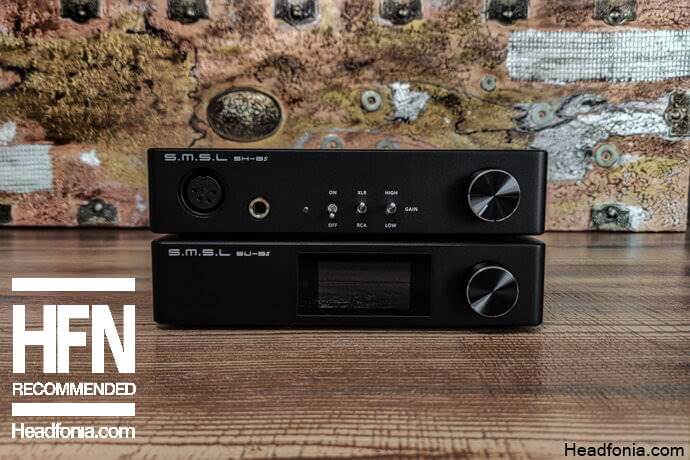 SMSL SU-8s & SH-8s Combo  [Added 20/06/2021]
SMSL has been designing incredible devices since the last year and they have achieved a marvelous success rate. I hope they will continue their success streak and continue to bring us products with a great price to performance ratios. The SMSL SU-8s & SH-8s stack performs above my expectations and it is definitely not a stripped version of the SU-9 & SH-9. SMSL designed them from the ground up and they did a great job too. 
They outperform their price tag and they deserve the HFN recommendation award, without any doubts. Be sure to try them if you are looking to upgrade your desktop rig. You won't be disappointed.
Review: https://www.headfonia.com/smsl-su8s-sh8s-review/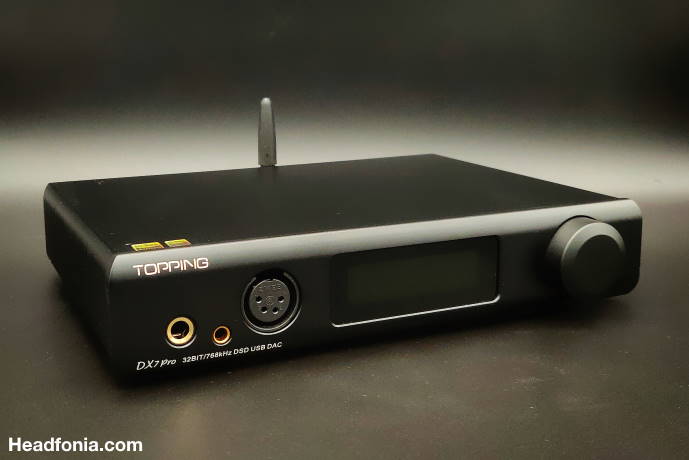 Topping DX7 Pro [Added 02/08/2020]
You keep reading over and over again that the DX7 Pro and Topping gear, in general, is great, and it's no different this time. The DX7 Pro is impressive as a DAC/AMP selling for only $599.  Of course, there are always better units but the DX7 Pro certainly is outperforming its price point and many of the more expensive competitors on the market.
What I like about the DX7 Pro is how small it is on your desk but how big it is in performance. It doesn't only look great but it sounds great too with a whole set of headphones. It becomes extra nice when you look at all the digital inputs and how well it performs as a DAC only. If you're in the market for an excellent performing mid-fi DAC/AMP that will keep you happy for a very long time, the DX7 Pro is one for your shortlist.  The only downsides? It's lightweight and the fact it doesn't do MQA, but then again, who cares about that. Right?
Review: https://www.headfonia.com/topping-dx7-pro-review/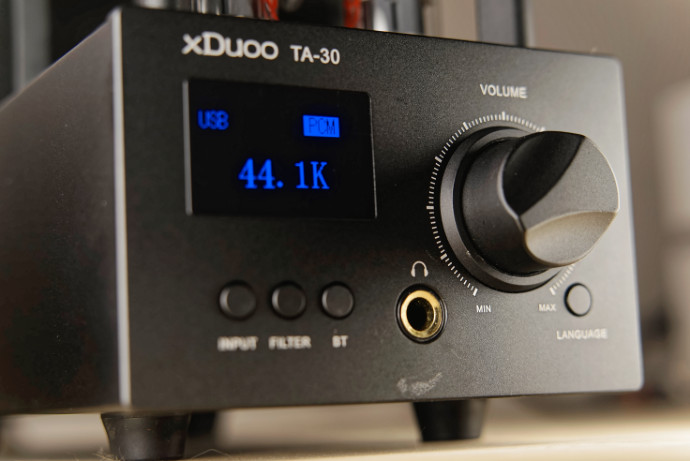 xDuoo TA-30 [Added 14/07/2020]
The xDuoo TA-30 is the best DAC-AMP of the brand, to no one's surprise. It's insanely powerful, supports almost every source, and will be a great all-rounder device for anyone in need of a tube-headphone amplifier + USB DAC. The brand simply took all the good points of the TA-20 and TA-10, then pushed it to the limit. Amazing sound stage, powerful lows, sweet highs, and blissful vocals. If you want to discover the tube world, for a "relatively" low price, this is one of the best offers at the moment. My only drawback is the lack of an IEM mode, but there is the XD-05 plus for that.
Review: https://www.headfonia.com/xduoo-ta-30-review/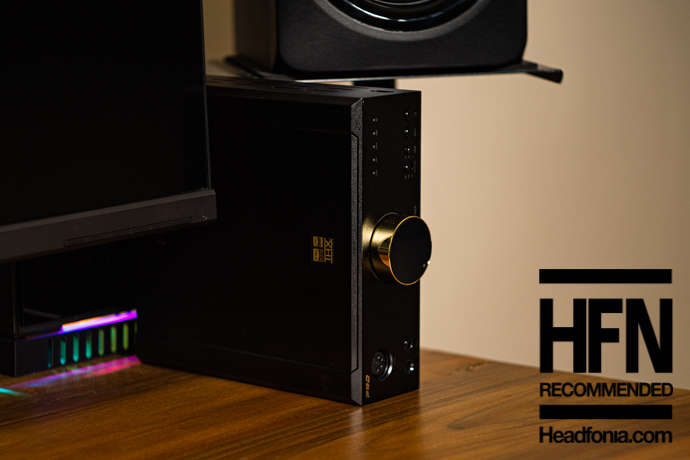 Fiio K9 Pro ESS [Added 17/04/2022]
The K9 Pro ESS is a very impressive DAC & AMP and FiiO nailed almost everything about it. I can see many reasons why FiiO has managed to build such a successful device. It is clear that FiiO went through a long and painful R&D process to ensure the success of the device. Every component used has been carefully selected and no expense has been spared. I'm very happy to review this device and if you're looking for a feature-packed desktop DAC & AMP under the $1000 mark, I highly recommend giving the FiiO K9 Pro a try.
Review: https://www.headfonia.com/fiio-k9-pro-ess-review/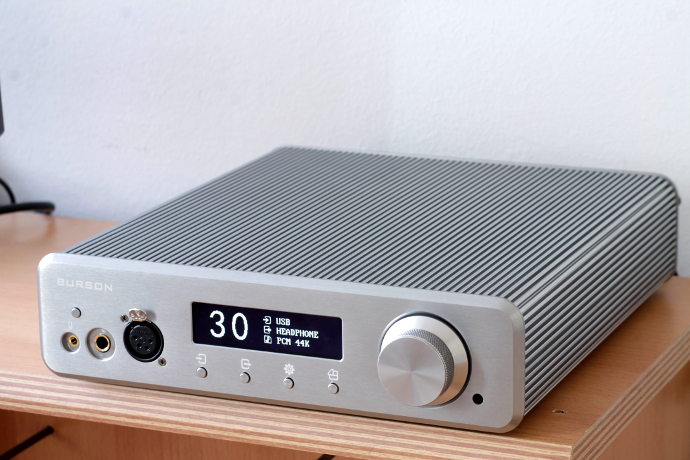 Burson Audio Conductor 3x [Added 25/02/2020] and 3XP [Added 09/06/2020]
With the Conductor, 3X Burson has created a solid piece of equipment. It shows exemplary engineering on all fronts. The case is crafted at a high level, the internal layout is a beauty to look at and the sound completely convinces. I do have some negative remarks about it though. Like the missing channel information on the back, the not-so-good-looking 4-pin XLR connector, and the missing gain information on the screen. And maybe the remote control that doesn't allow you to turn the unit off or switch outputs. The biggest issue for me though is the background noise you get with more sensitive headphones.
The sound the Conductor 3X produces is wonderfully neutral, balanced, and natural. It brings excellent body, resolution, and enjoyment to both my speakers and headphones. Its high-powered output gives enough juice to make any headphone blast. But on top, it also makes them really sing. When it comes to amplifiers, it's not all about the power, the implementation is far more important. And Burson definitely made a high-quality product that wins.
Review: https://www.headfonia.com/burson-conductor-3x-review/
If you want a slimmed-down, cheaper version of the 3X, the 3X Performance is the unit to look at.
I honestly do feel it outperforms its price level. It's the kind of amp that drives all different types of headphones with ease and from the test results, we can obviously say it matches well with all kinds of headphones. The 3XP will make your headphone sound best, it being the $6000 USD Hifiman or the $130 USD Beyerdynamic DT770/32. The 3XP might be the Conductor 3X Reference's little brother, but there's not little in the performance of this unit. This for many will easily be an end-game unit.
Review: https://www.headfonia.com/burson-conductor-3xP-review/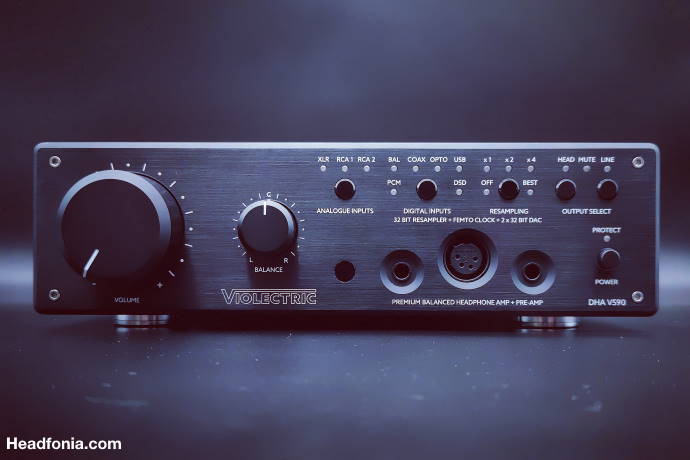 Violectric DHA V590 [Added 01/04/2021]
The Violectric DHA V590 is a strong all-around performer. In the beginning, I wasn't too impressed with the internal DAC, but the more I used the unit, the more I used it as a DAC/AMP combo. They're just made and tuned for each other. Headphone wise the HDA V590 is a great all-around performer as well. No matter the driver technology used in the headphone, the V590 will sound really good to great with at least 90% of the headphones you hook up to it. My absolute favorite being the Audeze LCD-XC.
The DHA V590 also is a great pre-amp and it at the moment is the only pre-amp I am using in my office system. I tried not using it, but I keep getting drawn back to it, as it makes my favorite tunes sound more complete. As is the case very often, you only know what you're missing when you don't have it anymore and this perfectly describes how I feel about its preamp function. The Violectric DHA V590 doesn't come cheap, especially with the upgraded volume control, but it's an excellent higher-end all-in-one unit and a – dare I say it? Yes, I do – End Game device for many.
Review: https://www.headfonia.com/violectric-dha-v590-review/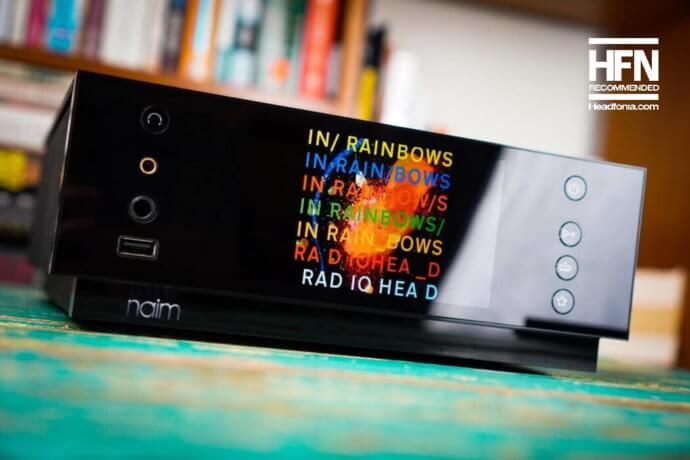 Naim Uniti Atom Headphone Edition [Added 18/05/2021]
The Naim Uniti Atom Headphone Edition is the first device that's come along that has genuinely made me believe that the 'future is here' when it comes to how we can enjoy listening to headphones. I cannot overstate how impressive the total product experience of this device is, from the first opening of the box to the time that you have to switch it off and say "good night" to it at the end of the day. Naim has absolutely knocked it out of the park in terms of building a one-box solution that provides you with the ability to simply grab a pair of headphones, and start playing music into them from any number of sources – and that's selling it short.
Calling it a DAC/amp/preamp/streamer doesn't begin to explain the benefits of the Naim Uniti Atom Headphone Edition – it's so much more. The day has come where you can genuinely enjoy listening to all your favorite music, without needing a single source device plugged into it, or even a computer – simply add your streaming platform of choice into the Naim app, and you're off to the races. Add to this the fact that its headphone performance is absolutely terrific, and you have a stone-cold winner on your hands. $3,299 certainly isn't cheap, but the Naim Uniti Atom Headphone Edition is worth every penny – it rewrites the value equation, and then some. Trust me, you're not going to want to buy another 'box' to park on your desk for a long, long time. An unreserved recommendation, the Naim Uniti Atom Headphone Edition goes straight to our 'Recommended' list.
Review: https://www.headfonia.com/naim-uniti-atom-headphone-edition-review/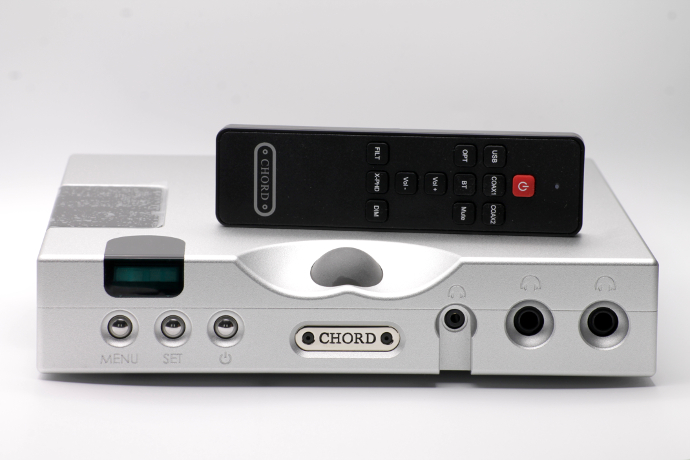 Chord Electronics Hugo TT2 [Added 10/08/2020]
Chord's Hugo TT2 is a wonderful piece of equipment. It's beautifully finished with superb craftsmanship and its sound is nothing short of spectacular. The only thing I would have liked different is the use of headphone outputs. I know Chord says a balanced output is not needed for their products, but just for the ease of use it would be great to replace the 3.5 and one of the 6.35mm outputs with one 4-pin XLR output. Although for headphones I still stick to my dedicated amplifiers, as they take the TT2's sound just a bit further. This has been a long journey, but such a great one. Over the last months, I have gotten to know the Hugo TT2 inside and out. From the start, it has made its place at the very top of my DAC list clear. I can absolutely see why people would call it quits after getting the Hugo TT2. Personally, I could be so very happy with just the Hugo TT2 and my Kef LS50 system.
It hurts me a little to say this, but since the Hugo TT2 has been installed as my main two-channel DAC I have somewhat questioned my headphone inventory. Don't get me wrong, I still like to listen to my full-sized headphones at home, but I deeply enjoy listening to my LS50's a whole lot more now. The Hugo TT2 has given me a perspective on the speaker set-up that I didn't think I could get in our small living room in the apartment. Chord's TT2 has transformed my listening experience at home drastically. The Hugo TT2 is by no means a cheap product, but I don't regret having spent a single Cent. In fact, it made me very curious to hear what Hugo M Scaler would do to the sound. The chase of the white audio rabbit continues…
Review: https://www..headfonia.com/chord-electronics-hugo-tt2-review/

Flux Lab Acoustics Atlas
I spend a lot of time listening to gear every single day and my wife accepts that (Best ever! She might be reading this) but I tend to stop listening/working at 9 PM in the evening so we can spend some quality time together. The last few weeks my wife hasn't always been happy with me though, "You've been spending way to much time in your office" is what she says. Well, what can I say… blame Atlas. It's one of those amps you enjoy so much and listening to your favorite tunes is just pure bliss. I just want to listen to more tracks and turn up the volume because it sounding so good. Atlas might be a bit expensive (and huge) but boy does it sound incredible. You get a high-end, very well-balanced, detailed but musical sound and you'll fall in love with it right away. It's no wonder the first batch sold out directly. You better start saving up and don't forget new, extra-large, furniture. Listed!
Review: https://www.headfonia.com/flux-lab-acoustics-atlas-review/
If you haven't found what you're looking for, do take a look at the category overview:
Portable Sources: https://www.headfonia.com/category/source/portable-source/
Desktop Sources: https://www.headfonia.com/category/source/desktop-source/