Disclaimer: the xDuoo XD-05 BAL was sent to us, free of charge, by xDuoo in exchange for our honest opinion. You can find it directly on their website, or your local retailer, at around $429.
About Xduoo
Based in Shenzhen, China, xDuoo has been producing amps, DAC, and sources for a few years now. Like most chi-fi manufacturers, they managed to find the sweet spot between high-quality products and affordable prices. 

So far, almost every product they sent us for review has been a success. Some even went into my own Recommendation list, like the TA-30, their flagship vacuum USB-DAC. But, among all their products, the most popular remains the XD-05. We reviewed the first generation a few years ago, then took the XD-05 Plus for a spin.
And now, it's time to take a look at the "ultimate" version, the xDuoo XD-05 BAL.
The XD-05 Series
If the T-Series from xDuoo were entirely made of desktop amplifiers, the XD-05 Series only behold portable devices. As usual, let's take a quick tour.
xDuoo XD-05 (basic)
The xDuoo XD-05 (or XD05 Basic after the revamp) is the original version of the brand portable DAC/AMP. It's a slick device, packing the good old AKM AK4490, a good battery, and a 6.35mm output to connect desktop headphones.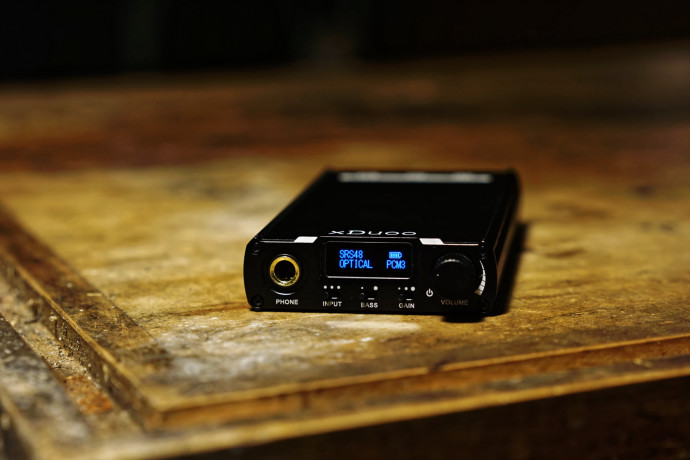 But, if you look closer, you'll find a geeky DAC, with various digital filters, three-level of gain, and a screen to display the playback information such as bitrate/filters/input/etc. The new version offers new/improved inputs like USB-C and a red volume wheel, but the sound circuit has been kept unchanged.
Here is an excerpt of our review:
"The xDuoo XD-05 is a great DAC/Amp, hiding awesome audio prowess in a meh box. It supports almost every source, thanks to its wide array of inputs and is able to drive almost every headphone on the market.
The soundstage is wide, the overall signature superbly detailed with a good blend of musicality and linearity, xDuoo giving you a bass-boost option in case you want more… tremor. I liked it straight out the box, and that's still true after a full month of listening."
xDuoo XD-05 Plus
The xDuoo XD-05 Plus is an upgraded version of the previous XD-05. If visually, the difference isn't striking, the brand gifted the DAC/AMP a lot of small optimizations, inside and outside.
First of all, the brand changed the AK4490 for the AK4493, a better chip with an improved Signal to Noise Ratio. Above this chip, xDuoo put an Altera-EPM240T, an FPGA chip to ensure native PCM/DSD decoding of high-resolution streams. But, more importantly, the DX-05 Plus is two times more powerful than the first generation, delivering 1000mW@32ohms versus 500mW@32ohms.
Here is an excerpt of our review: 
"The xDuoo XD-05 Plus follows the path carved by its predecessor. A great-sounding, versatile, DAC/AMP, that supports almost every source thanks to its wide range of inputs.
The brand took all the good points found in the "regular" version and polished them. Better sound stage, finer highs, empowered lows, and the same delightfully natural sound signature. As before, this is a device that you won't grow tired of listening to, even after weeks or months"
xDuoo XD-05 BAL
The xDuoo XD-05 BAL is the "definitive edition" of the DAC/AMP. As the name implies, it gets a full-balanced circuit with high-end chips and swappable op-amps. A high-end revamp if you were to ask me, but as usual, there is more than meets the eyes, and the XD-05 BAL managed to surprise me again.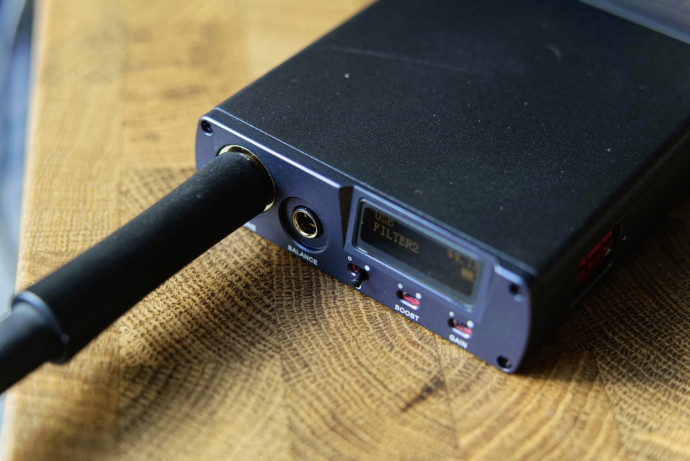 Time to check it out!
The article continues on Page Two, after the click here