Disclaimer : The XDuoo XD-05 was sent to us free of charge by Xtenik in exchange of our honest opinion. You can find it directly on their website at around $210.
About Xduoo
Based in Shenzhen, China, xDuoo is a good Chi-Fi representative. All of their products are designed and made in mainland China, and almost every product we received through Xtenik were a pleasant surprise.

We previously reviewed the TA-10 (DAC/AMP), the TA-20 (full-tube amplifier), the X10T and X10Tii (portable digital transport) and now we are about to try the XD-05, their portable DAC/AMP.
The X-Series
The T-Series from xDuoo exist entirely out of desktop amplifiers, the X-Series only beholds portable devices, such as the X10Tii, the X3 (a portable player) or the XD-05 we are about to review.
XDuoo X10Tii
The xDuoo X10Tii is a portable digital transport. It's like those ultra-high-end CD player carrying only digital stream up to the DAC, but (very) much more affordable and (very) much more portable. Small and light, this device can stream up to 384kHz / 32bit files or even DSD256 to your DAC.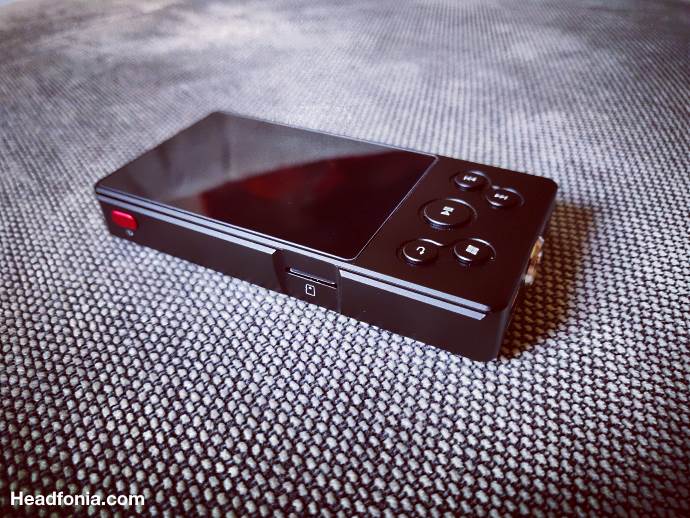 You have the usual Coaxial / Optical combo port, but you can also use the USB Type-C port or even a mini-XLR output, for professional listeners needing an AES port. Yes, it's that quirky.
Lieven already made a review and said :
" The Xduoo X10TII  is a portable source that delivers the best possible digital signal to the external DAC of your choice. It's a niche product for professionals and for the audiophiles who want the very best digital signal/sound."
XDuoo X20
The xDuoo X20 is a portable player, or a DAP if you'd prefer. If the X10Tii's only purpose is to transfer a digital signal, the X20 appears to be less quirky: it's a true portable player. No WiFi, no streaming support, but thanks to a bi-directional Bluetooth connection, there is HiBy Link support.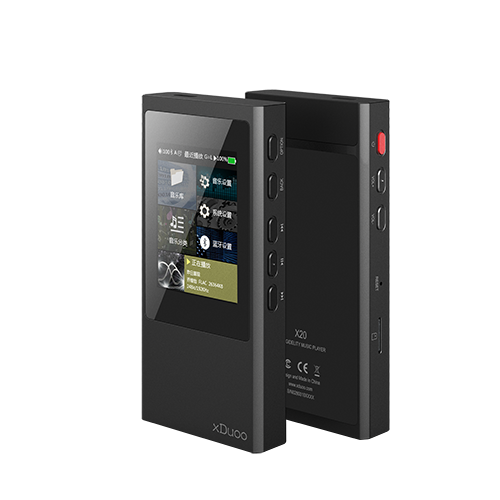 The DAC ? A good old Sabre ESS 9018 K2M chip, supported by a dual-oscillator and a fully balanced circuit, for good measure. Not as nerdy as the usual stuff, but we'll have to see for ourselves.
xDuoo Nano-D3
The xDuoo Nano-D3 is a portable audiophile player. Like the FiiO M6 or Shanling M2X, it only weighs 70g and measures 83mm on its larger side. A good option for those of us who do not want to carry a heavy player, in addition to their smartphone.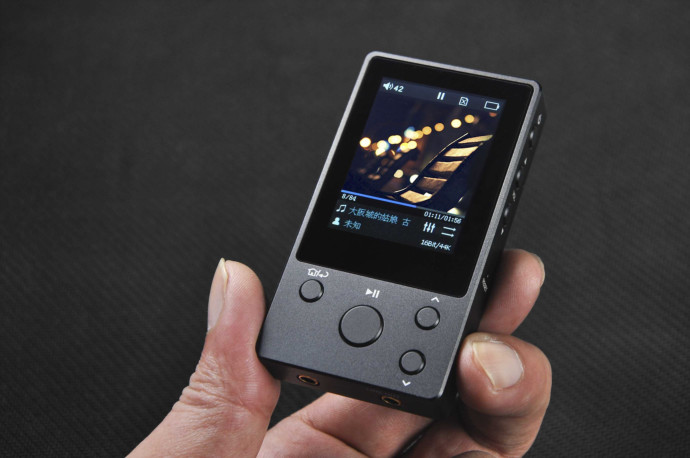 The design is not astounding, but it still boasts impressive specs: 20h battery life, full DSD support up to 256x and a conservative 250mW output power @32ohms.
xDuoo XD-05 Plus
The xDuoo XD-05 Plus is a portable DAC/AMP, it's also the upgraded version of the XD-05 we are reviewing today. The brand improved a few things, relative to the circuit and the overall ergonomics. First, the AK4490EQ chip has been replaced by the new AK4493EQ DAC. Also, the USB port is now all USB-C plugs, either for charging and data.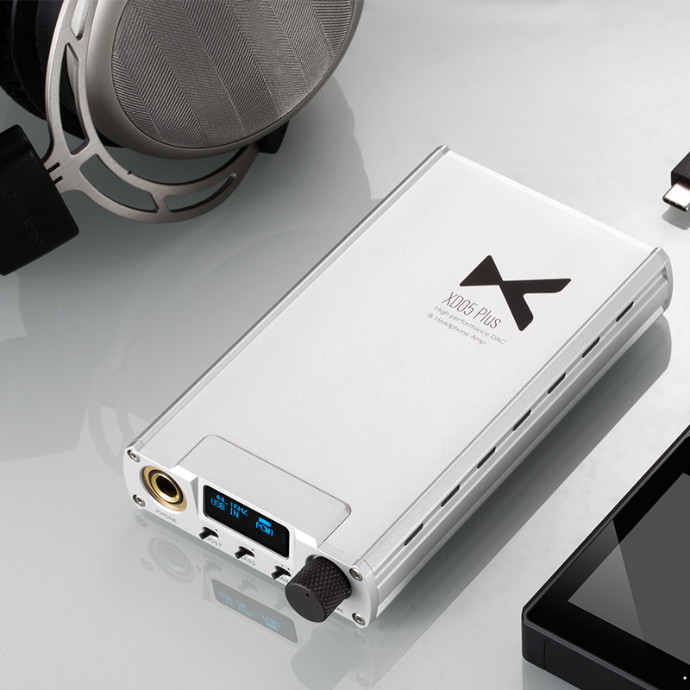 Apart from that, the design remained exactly the same with a nice OLED screen plus multiple digital inputs.
That said, it's time to dig into the review, shall we ?
The article continues on Page Two, after the click here.