On this page you'll find the DAC recommendations of this moment. This is an ever evolving list and the units are ranked from cheap to expensive.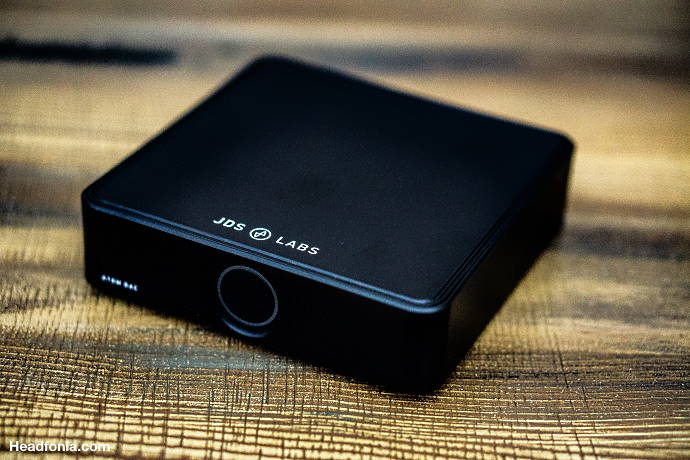 JDS Labs ATOM DAC [Added 23/08/2020]
Once again, John and his team (Hey Jude!) did it. Both the DAC and the AMP are amazing for the asking price. Whether you need the stack or a standalone DAC/amp, Atom is the answer.
As you can see, I can't find anything bad about them. Missing optical out perhaps? Anyway, you get a solid bang for your buck. The accurate and neutral presentation of the stack is impressive. It doesn't color the sound at all. Technical aspects such as PRaT, resolution, imaging punch way above its price tag. Clarity is very, very good. At this price bracket, these should definitely be on your list. Its build quality is good and will last for a long time. Don't forget that JDS offers one of the best customer services in the industry so if anything bad happens, they got you covered. Give these a try!
Review: https://www.headfonia.com/jds-labs-atom-dac-review/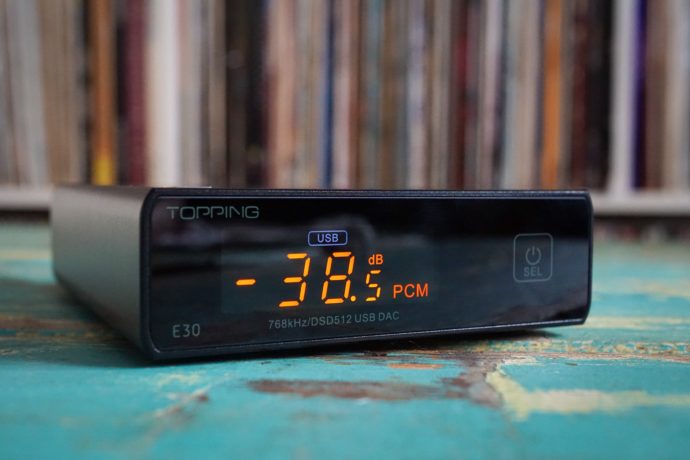 Topping E30 DAC [Added 24/05/2020]
It's a great time to be a budding personal audio enthusiast when the affordable audio gear is as well-packaged, well-specced, and well-performing as the Topping E30. In fact, audiophiles with a little more experience who know that investments in transducers and amplifiers will yield greater net audio performance in their system should absolutely consider the E30 as an affordable and utterly competent DAC that ought to last them a very long time without the worry of 'upgrade-itis' creeping-in. I finished the listening component of my review several days ago, and yet I still have the E30 sitting right here on my desk feeding much more expensive equipment, and I'm not about to take it out in a hurry – it sounds awesome.
The E30 gets an easy recommendation from me as an affordable and highly versatile DAC, and its remote functionality and overall usability make it an easy choice over pretty much everything else under $200.
Review: https://www.headfonia.com/topping-e30-review/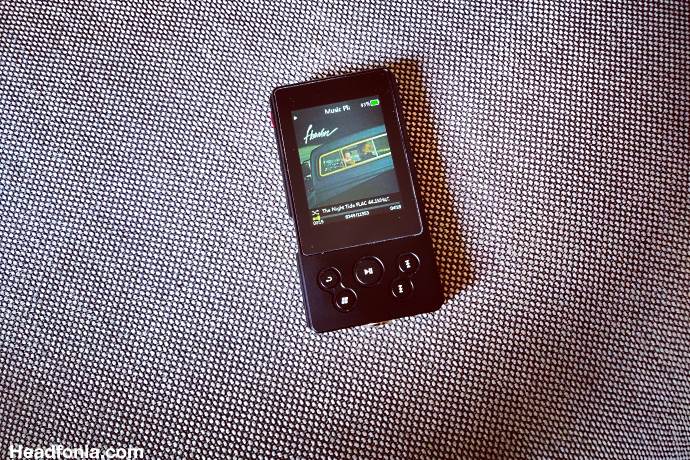 Xduoo X10tii  – (Digital Transport)
Review: https://www.headfonia.com/xduoo-x10tii-review/
The Xduoo X10TII  is a portable source that delivers the best possible digital signal to the external DAC of your choice. It's a niche product for professionals and for audiophiles who want the very best digital signal/sound. If you have a Mojo or any other portable DAC and you're not afraid of stacking up your units on the go like in the good old days, then I fully recommend this unit as it will make your portable setup even better. If you have a good DAC desktop system, the X10T can also act as a very good source for it, with a very clean sound and low noise levels.
It's clear that Xduoo has listened to their customers and they have improved the transport with more connectivity options, BlueTooth, a USB DAC, and more settings. They even made sure you can stream your music, so thumbs up. If they in rev 3 could supply some longer cables for desktop use, integrate a search for the music library, and make quick navigation easier, they will the perfect portable source in their product line-up. The good side is that you'll get a very detailed, distortion-free sound, and once you get used to the level of clarity, precision, and organicity, it'll be very hard to go back to that other source you were using. At this price point, it is very easy to recommend the Xduoo X10Tii as the best digital transport. As a result, it replaces the Xduoo X10T on the recommended/best gear list. (https://www.headfonia.com/best-accessories/)
SMSL M300 MKii [Added 12/07/2020]
The M300mkII is a strong contender at the $240 USD mark. It will not be easy to take the crown back from it. This feature-packed DAC has everything an aficionado could ever ask for. Don't worry about the filters at all, the default setting of this device is really good so you won't need anything else. The build quality is top-notch. All aluminum construction and the reinforced ports are built to last. Although, the real magic happens inside the casing. The M300MKII has the best components along with a flagship-grade AKM DAC. In my opinion, judging by the sound and features you get for 240$, it is a solid option to consider.
Review: https://www.headfonia.com/smsl-m300-mkii-review/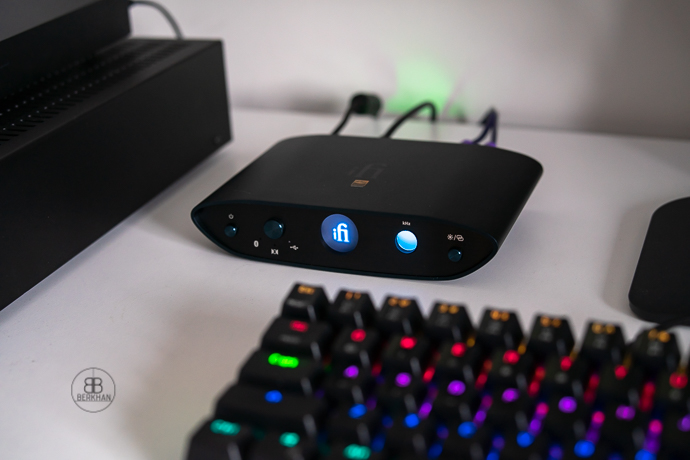 iFi Audio ZEN One Signature [Added 05/05/2022]
To me, the ZEN One Signature proves itself as a very good home audio device from start to finish. Considering the competitive price and the clean output, I think this is one of the best all-in-one solutions from iFi.
It not only provides many possibilities versus the only wireless solution of the ZEN Blue, but it also improves the sound with a darker background and clarity. For the price of 349$, it's a great feature set and performance with a very clean sound.
Review: https://www.headfonia.com/ifi-zen-one-signature-review/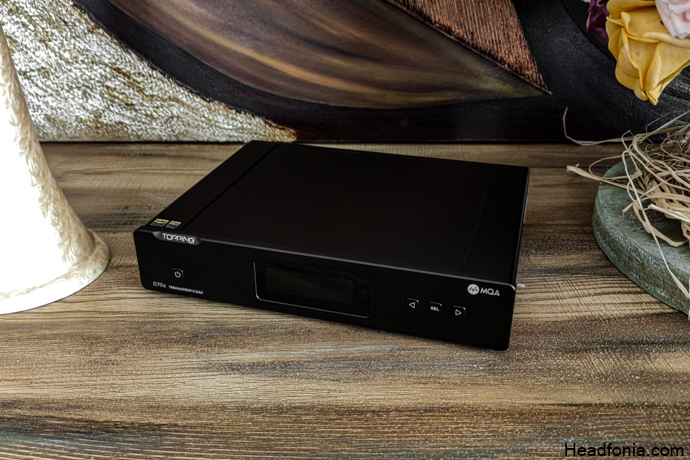 Topping D70s [Added 04/04/2021]
The Topping's D70s is an amazing DAC. It may be one of the best DACs that sat on my desk in 2021. It offers a rich feature set, it is built like a tank and topped with a scratch-resistant black finish. It looks gorgeous. Topping surely did a lot of R&D for this device to maximize the performance of dual AKM4497EQs. The performance matches the numbers on the paper, it sounds organic, detailed, and effortless.
It has a great tonal balance and it offers precise imaging. Not many DACs can do that, especially in this price bracket. Getting the dynamics, tonality, and technicalities right is hard. I am glad that Topping got these right with the D70s. At 649 USD, I can't think of another DAC to rival it so I am definitely recommending you to hear it.
Review: https://www.headfonia.com/topping-d70s-review/
Topping D90 DAC [Added 14/05/2020]
This has been my first ever experience with Topping. And they did indeed surprise me. The D90 has solid build quality, comes with a vast number of digital inputs, and on top sounds really good.
The D90 is a supremely linear DAC that provides a reference-guided signature, that is only flawed by its cold vocals, and missing emotions and blood to me. It however reproduces a very high amount of information and displays them with excellent precision. I'd be lying if I didn't say the D90's performance speaks books. For 699 USD this is very hard to not recommend to anyone who wants something detailed and precise. Topping shows that a very good DAC doesn't have to break the bank and can come in a neatly compact package.
To me, the D90 is in the sub 1000$ region, what the Qutest is in the sub 2000$ range – a benchmark. It is the current product to beat.
Review: https://www.headfonia.com/topping-d90-review/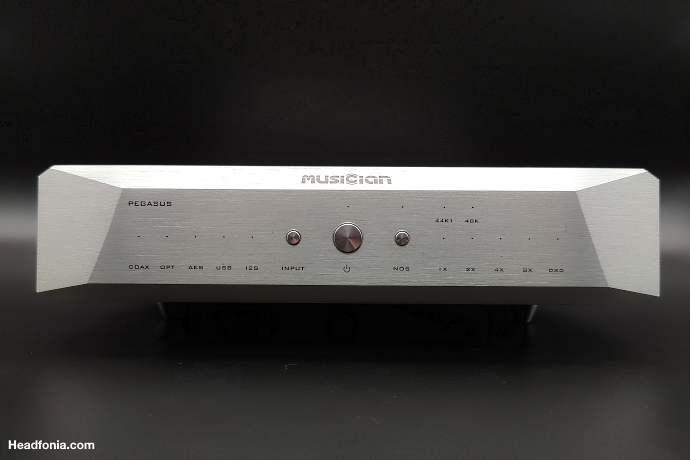 Mucision Pegasus [Added 17/01/2022]
The Musician Audio Pegasus DAC is a very complete, versatile and easy to use unit. Not only does it sound excellent with its R2R technology, but it also looks great and doesn't break the bank.
The fact that I have been using it non-stop in my office desktop setup and for testing, shows that's it's an incredible piece of engineering. As such it shouldn't come as a surprise that I am awarding the Pegasus with our Recommended Buy award, my first of the year '22
Review: https://www.headfonia.com/musician-pegasus-review/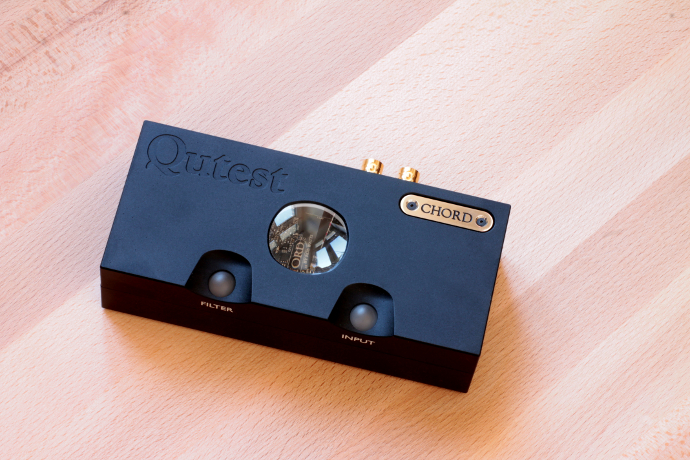 Chord Electronics Qutest [Added 10/07/2018]
Tiny in size the Qutest sports a very big sound with incredible resolution, sound stage and neutrality. I am going to repeat myself, but like Hugo2, the Qutest's sound is perfect. It is impossible for me to find a flaw in it. To me it is a perfect solution to a miniature problem – taking the Hugo2 to work and back home each day made it impossible to go into a desktop mode for me. That meant stressing the battery each day with cycles. Qutest offers the same wonderful sound as Hugo2 but in a desktop package.
The missing power button on Qutest is surprising, but I am sure Rob Watts knew what he did. For ease of use I would have wished for one thing actually: a secondary RCA output so I can have my integrated amplifier and my headphone amplifier connected at the same time, and not having to switch cables each time. I suppose the size of Qutest didn't allow for that, but in my opinion, it would be great to have a parallel output to use. The Qutest is highly recommended to everyone who wants the Hugo2's performance but doesn't need it in a transportable package. For everyone who wants to enjoy a highly addictive and impressive sound at home, who wants to play around with external amplifiers, and who wants class-leading design and wants to save space. One day I would love to experience the Qutest is a real high-end two-channel system. Something with big floor standing speakers with the likes of Triangle or Tannoy, just to hear what it can achieve with other top-notch components of the HiFi world. The Qutest will be heavily missed, that's for sure.
Review: https://www.headfonia.com/review-chord-electronics-qutest/
If you haven't found what you're looking for, do take a look at the category overview:
Best DAC/AMP: https://www.headfonia.com/best-dac-amp-combos/