Disclaimer: The Xduoo X10Tii was sent to us free of charge by Linsoul.com in exchange for this review and a link to their website. This isn't the first time we work together with Lingsoul.
Xduoo
You may not have heard about the Chinese Xduoo but they have really nice and affordable personal audio gear. This isn't the first time we're featuring Xduoo on Headfonia.com and we have covered them before!
Nano checked out their TA10 DAC/AMP (https://www.headfonia.com/xduoo-ta-10-review/) and I myself reviewed the X10T, their digital transport (https://www.headfonia.com/review-xduoo-x10t/)
Xduoo's main website can be found here: http://www.xduoo.com/xduoo/En/Index.asp . It's available in both English and Chinese and even though it's very basic, everything you need to know is there.
Xduoo doesn't only make products for their own brand, but they ODM for many well-know audio brands. They specialize in headphone amps, all kinds of DACs and music players.
Today we're looking at the Xduoo X10Tii, a digital transport and the successor of the X10T. As a result a lot in this info will be repeated if you're already familiar with that review.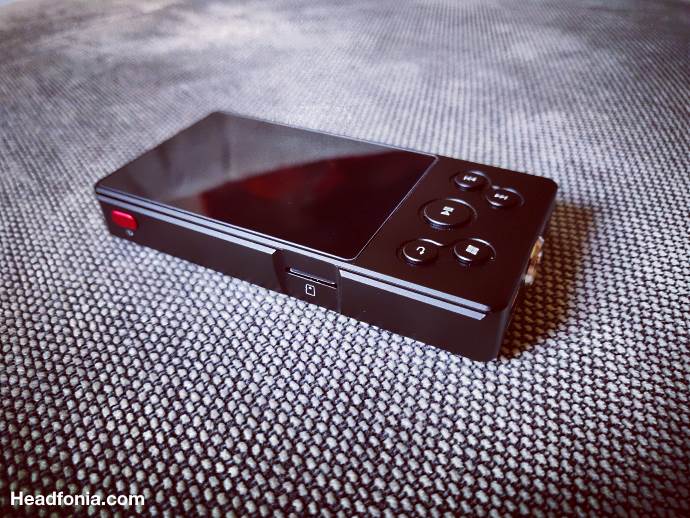 Xduoo X10Tii
Don't mistake the Xduoo X10T or X10Tii with the Xduoo X10, the latter being a portable music player. The X10Tii is a digital transport only and it can't convert a digital signal to an analogue one. Xduoo calls it a:
"Professional Digital Turntable player"
First of all I want to apologize to Xduoo, Linsoul and especially our readers who have been asking for this review for a very long time already.
The X10Tii's dedicated webpage can be found here: http://www.xduoo.com/xduoo/En/ProductView.Asp?ID=33
The CPU chip used inside the X10Tii is the INGENIC X1000, in the original X10T it was the Jun Zheng JZ4760B. The first generation turntable player had an AES, OPTICAL and COAXIAL output. This new revised X10Tii also has multiple digital outputs: A coaxial output (ground isolation), an optical output which also is the 2nd Coaxial output, an AES output and new is the USB.
When connected to a pc or laptop over USB, the X10Tii can only transfer the signal to SPDIF, not Bluetooth. But the X10Tii does support BT which it did not do in the first version. The BT standard here is APT-X.
Connection-wise the X10Tii besides this also supports Car Play Mode and even HiBy link, which all of you know by now. The X10Tii now supports USB OTG and you can either run the USB connection as DAC or as USB. From Xduoo:
Support copy the music files from phone to X10TII by USB OTG cable, so that, you can quickly download and transfer music files easily and as quickly as through being hooked up to a computer. (Note: Currently it only supports some Android phones, but doesn't support iPhone). As an USB Digital Turntable: Supports connecting to PC as an external USB digital turntable(when connecting to PC, just can convert into SPDIF signal, can't convert to Bluetooth signal).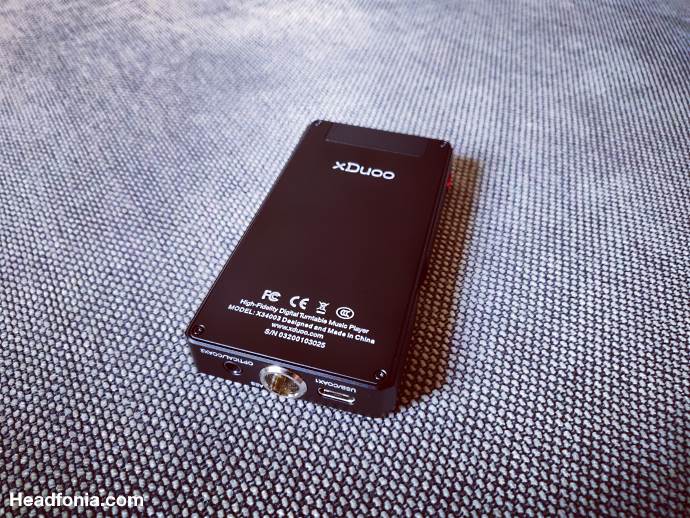 Connectivity and especially option( menu)-wise the X10Tii is ahead of the original model. Sound tuning-wise the X10Tii has the option to select 7 sound settings with a 10 band EQ.
The X10Tii still doesn't have internal memory. Where the original X10T has two MicroSD card slots supporting up to 128GB each, the new X10Tii only has one MicroSD slot, and it supports up to 256gb cards. It does scan the library a whole lot faster than the X10T does, but an improvement was definitely needed there.
So again: this is not a DAC and it only puts out a digital signal to your favourite external DAC, hence the "turntable player" name. You will have to hook it up to a portable or desktop unit such as the Chord Mojo/Hugo, RHA DACAMP L1 or Violectric V850, etc. Basically any portable or desktop sized DAC will do.
It continues on page Two, after the click HERE or by using the jumps below