On this page you'll find our Headphone recommendations of this moment. This is an ever-evolving list.
Hifiman HE400se [Added 15/05.2021]
The Hifiman He400se and 400i 2020 are both musical and very easy headphones to listen to. If you like body, fulness, and warmth with more extension, go for the I version. If you prefer a more clean and neutral sound with more energy and excellent clarity, then the HE400se will rock your boat.
You don't have to know a lot about personal audio and technology to love these headphones. And for the very accessible price the Hifiman HE400se is going for, they're the ideal recommendation to a whole lot of people. As a result, I am adding the HE-400se to our list of best headphones to buy.  The HE400i 2020 was already on the list, and as the se-version plays at the same level but sounds differently, it also deserves its spot there as an excellent entry-level headphone.
Review: https://www.headfonia.com/hifiman-he400se-review/
Hifiman He-400i 2020 [Added 08/12/2020]
When starters or normal headphone users like my friends ask me for a recommendation of a closed headphone, the Beyerdynamic DT770 32 is the easy recommendation. Starting from now the Hifiman HE-400i is my recommendation for an open design headphone. You don't have to know a lot about headphones and technology to love these headphones. And for the very accessible price, these are going for, they're the ideal recommendation to a whole lot of people. It's a very easy decision to award this headphone with our Recommended buy award
Review: https://www.headfonia.com/hifiman-he-400i-2020-review/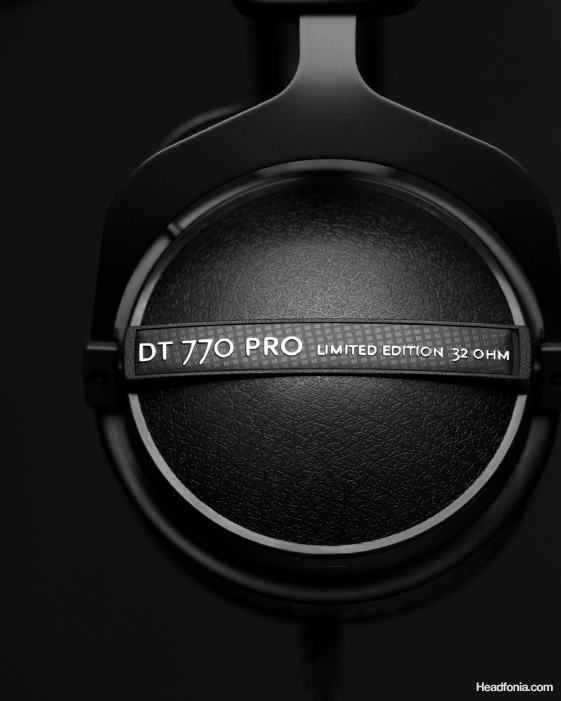 Beyerdynamic DT770
This Beyerdynamic was loved right from the beginning here on Headfonia. Mike and I did a double review and we ended up recommending a lot of these DT770's to our readers. The headphone turned out to be so successful that Beyerdynamic continued making them under the 32Ohm label and it's still selling strong. For little money, you get an excellent closed headphone (I recommend the velour pads) with a more V-Shaped sound signature. You get excellent detail and lovely bass, and when hooking it up to a tube amp, the DT700 transforms into a very addictive headphone. While no amplifiers are needed to drive this headphone, you will notice how remarkably better it sounds when amped. If you're in need of something good and closed, this should be on your list.
Review: https://headfonia.com/the-beyerdynamic-we-love-dt770-anniversary-edition/
Sennheiser HD 560S [Added 29/09/2020]
Many audiophiles were expecting Sennheiser to release a brand new TOTL headphone for their 75Th anniversary, but instead, Sennheiser with the HD 560S chose to design a new entry-level high-end headphone. Looking at how it performs sonically, I'm pleasantly surprised to see it selling for only $199. With the HD 560S you get a simple, yet good sounding headphone with an accurate and more neutral reference tuning. The HD 560S' balance is impressive and the longer you listen to this headphone, the better it gets.
I don't have anything else in my collection at this price point and with this performance. As a result, I can only add the Sennheiser HD 560S to our recommended buy list, especially if you're looking for a neutral and accurate, yet musical tuning at a lower budget.
Review: https://www.headfonia.com/sennheiser-hd-560s-review/
ThieAudio Phantom (Added 13/02/2020)
If you're after that certain planar magnetic sound with a reasonable budget, the Thieaudio Phantom is a formidable choice. Just remember to remove the inner foams and bear in mind its small deficiencies in sound here and there. In the end, it's not fair to expect a $1000 planar headphone performance from this one. Even though it has some weakness in its sound, I'm putting this into our Best Full Sized Headphones list. Its mid-range performance solely deserves this recommendation for this price level. If they somehow can improve certain aspects of this headphone in the future, it would sell like hotcakes. They can start by removing the foam damps right away!
Review: https://www.headfonia.com/thieaudio-phantom-review/
Audeze LCD-1 (Added 02/02/2020)
Not only the Audeze LCD-1's sound is great but the whole package is. Design, size, comfort, price and sound: everything works in favour of this headphone. It probably is my easiest decision ever to add the LCD-1 to our Best Headphone List, where you can find all our recommended buys. The LCD-1 design team deserves a medal, or at least a big bonus at the end of the year. It is impressive to see how they have managed to make the 90mm drivers perform. I like the balanced presentation, the musicality and the naturalness from top to bottom. Bass, mids and treble all are very impressive, but it's probably the mids that will get you hooked to the LCD-1 most.
Review: https://www.headfonia.com/audeze-lcd-1-review/
Meze 99 Classics
When Nathan starts calling headphones brilliant you can pretty sure they're extremely good sounding. I don't think I've ever seen him like a headphone this much. The Meze 99 Classics ticks off most, if not all the boxes. It's not cheap and it's not expensive. Its accessories, cables, and general construction are nice, if not luxurious. With the right pads, it is a damn hard headphone not to hype. And that goes for sound: punchy, but even-handed, this headphone's neutral, contrasty signature is there for the long haul. The 99 Classics look even better in real but if you don't like them you can now buy the Meze 99 NEO in a black stealth edition.
Review: https://headfonia.com/meze-99-classics-on-the-cups-of-brilliance/
Sennheiser HD600/650
These are both great all-rounder headphones with reference qualities. They have been around for decades already but they're still highly popular because of their sublime sound. The HD600 has a leaner sound with forward mids, good treble and midrange detail, good bass impact. The pace is moderately fast. If you like a more laid-back sound with fuller lows while retaining the overall detail level, more emotion, and listen to slower-paced songs, go for the HD650. An amplifier is recommended for both headphones and they will sound their very best in combination with a tube amplifier like the Bottlehead Crack or a solid-state amp like the Beyerdynamic A20 which has a warmer and smoother character. These headphones are here to stay and we've been calling them "classics" for a while already. You owe it to yourself to have once owned either of these masterpieces from Sennheiser.
Between $314 (HD600) and $389 (HD650) from Sennheiser
Review HD600: https://headfonia.com/the-sennheiser-trio-hd580-hd600-hd650/
Review HD650: https://headfonia.com/the-dark-sennheiser-hd650-all-for-the-music/
Audeze Mobius
Unless you've only read the introduction, you already know my opinion regarding the Audeze Mobius. It's a fantastic piece of hardware, that doubles up as a great headphone. It embeds all of what Audeze did during the last years, and mixed it into one of the most thrilling devices I've ever tried.
The only drawbacks are the fact that you'll have to use the USB entry to get the best of it, and then there's the sub-par isolation. But apart from that, it easily ticks all the right boxes and goes directly in my recommendation list. Try it, love it, keep it. That's what I did.
Review: https://www.headfonia.com/audeze-mobius-review/ 
Erzetich Thalia
Erzetich Thalia surely surprised me with its musical and dark approach with fantastic tonality and realistic performance. It reminds me of the legendary HD650 with that dark approach to music. It's all about music and enjoyment with these headphones. Other than its great sound, it has a unique design with its genuine wood cups, all hand-made assembly, and an authentic look.
There are some on-ear headphones that I really liked through the years. The DT1350, the SR80e, and RS-1 are some examples. Erzetich Thalia has managed to be one of those headphones in my journey. Therefore, I would like to place it in our Best Headphones list for its wonderful approach to music and especially for its mid-range performance.
Review: https://www.headfonia.com/erzetich-thalia-review/
Audio Technica ATH-WP900 [Added 13/09/2020]
I won't beat around the bush: Audio Technica has knocked it out of the park with the new ATH-WP900. It's exciting and engaging enough to hook and reel in casual listeners while providing a rewarding tone and technical abilities to tickle even the most rusted-on Audiophile's fancy. The ATH-WP900's smaller size and portable designation are far from a compromise – it's a first-rate pair of closed-back hifi cans with far more use-cases than its bulkier and more expensive brethren. If I were to choose between the ATH-WP900 and the ATH-AWAS or ATH-AWKT, I'd take the WP900 in an absolute heartbeat. Form-factor and comfort-wise it's far less fussy, and sonically it's one of the most tastefully implemented v-shape signatures I can recall hearing. The ATH-WP900 is an unreserved recommendation for desert island dwellers and urban castaways alike.
Review: https://www.headfonia.com/audio-technica-athwp900-review/
Hifiman HE-560
The HE-560 is one of those headphones situated between mid-fi and high-fi but you get extremely good sound for its price. With its orthodynamic driver, its sound is fast, detailed, and precise. The sound stage levels are very good and the bass quality is extraordinary. The mids are rich and spacious and treble is extended, detailed, and airy. Fans of orthos and lovers of a linear, neutral but musical sound just need to add these headphones to their collection. It is extremely well-tuned "audiophile style". Yes, you will need an amplifier to make it sound this good but you don't need to spend thousands either. If you're looking for a highly qualitative sound in this price class, the open Hifiman HE-560 still is my recommended headphone.
Focal Elear
This headphone hasn't been officially reviewed on Headfonia just yet but it sounds incredibly good. Fast, clean, detailed, natural, etc are all words that can be used to describe Elear's exceptional sound quality. I like the design and I like its price as it performs well above its $999 price point. The Utopia isn't on the list just yet because – while it is/sounds sublime – it didn't impress me as much as the Elear did at its price level. That being said the Utopia is one of the very best sounding headphones available on the market right now, but so are the even more expensive Sennheiser HE-1 (Orpheus 2) and the Hifiman Shangri La… If you've got $1K to spend, it probably doesn't get any better than this.
Review: https://headfonia.com/review-focal-elear-hyperior/
Hifiman Ananda BT
To be honest with you, I was never a fan of Bluetooth earphones/headphones. This Hifiman Ananda BT, however, changed my perception of wireless sound. This easily is the best wireless headphone I've ever listened to and it's not even close. Together with the sound, the general user experience is very pleasing and simple.
Review: https://www.headfonia.com/hifiman-ananda-bt-review/
Focal Radiance [Added 05/01/2020]
I was concerned that we may have had a one-off 'gimmick' on our hands in the Focal-meets-Bentley Radiance, but I am happy to report that underneath the shiny logos this pair of headphones is the Real Deal. The Radiance is exquisitely packaged and tuned masterfully with a dynamic and engaging rich voicing. Focal has managed to create what I honestly believe is the price-to-performance champion in the high-end closed-back headphone category. While the Stellia remains on top of its perch in the performance stakes, for a fraction of the cost, the Radiance is actually a better-packaged product and gets you most of the way there sonically. The Radiance really does 'shine' and as a result gets our strong recommendation for anyone looking for a closed-back headphone with a little bit of luxury 'flair'. You might not be able to afford a Bentley, but you can get yourself a fraction of the experience for $1,290. 
Review: https://www.headfonia.com/focal-radiance-review/
Hifiman Edition X V2
The Hifiman Edition X V2 was voted best open headphone of 2016 here on Headfonia and a whole bunch of other sites. It's got the typical planar magnetic sound, great detail, awesome bass and all that wrapped in an airy and musical presentation. With the recent price drop (originally $1799), this has become an even more highly recommended headphone in the +$1K category. Compared to the original V1, the V2 version simply sounds even better with richer mids and a more bodied, balanced sound. While it is easy to drive it isn't really a headphone to take outside with you, unless you like getting looked at weird that is. With the X V2 you get a really good qualitative rich sound that is presented in a smooth and more laid back way that is non-fatiguing. Simply put: it is awesome.
Review: https://headfonia.com/review-hifiman-edition-x-v2-want-christmas/
Sennheiser HD800
The flagship from Sennheiser is a very picky headphone. It is often recommended with amplifiers priced above $1,000 and with similarly priced sources. The recording quality is also very essential. Don't expect to be playing Top40, Pop, Jpop music with these cans and get satisfaction. But if you already have a good high-end source and amplifier and high-resolution source files, then the HD800 will deliver music at an unsurpassed refinement level. The voicing is sublime for Classical, Jazz, and Vocals. It won't work with Rock and RnB and other mainstream music. Most impressive about this gorgeous-looking headphone are its sound stage width and depth, its spaciousness, accuracy & speed, and finally the level of detail. While the HD800 for a lot of people is an end-game headphone, others can stand how analytical it sounds. With a great amplifier however, this headphone will produce the sound of a level you didn't know was possible. I'll take the original HD800 over the bass heavier HD800S opn any day.
Review: https://headfonia.com/hd800-t1/ & https://headfonia.com/picture-sunday-sennheiser-hd800/
Audeze LCD-X
If you were convinced by how we described the LCD-XC but you prefer open-back headphones, then the LCD-X is the one you're looking for. The X still is one of my favorite headphones when I'm not reviewing but a good amplifier is absolutely necessary. The first thing you will notice is that the sound has less bass body than the Audeze LCD-2 or 3 while improving on bass detail. The Audeze LCD-X produces a flatter, cleaner, and more linear sound. Things sound cleaner especially on the mids and the bass section. The pace is faster, snappier, more nimble, quicker. I don't think anybody has ever said that the 2 or the 3 sounds slow, but the LCD-X makes them sound slow. Amplifier recommended
Review: https://headfonia.com/faster-and-lighter-the-lcd-x/
Audeze LCD-XC
In the +$1K class, the Audeze LCD-XC still is my favorite headphone. Yes, it's rather heavy but the quality in sound simply is impressive. Though obviously not as open or spacious sounding as the open-back models, the XC has its own way of projecting a more three-dimensional sound stage image within its closed-back boundaries. Whereas the LCDs have always been good with sound stage image, the XC takes it to a whole new level, giving you a much sharper image and focus of the sound stage and the instrument placements. Three-dimensional depth is also on a whole new level. This paragraph alone gives enough reason to why the XC should always be considered when you're planning on getting a high-end closed headphone. The LCD-XC is fairly easy to drive but a really good amplifier will make it scale up nicely. Amplifier recommended
Review: https://headfonia.com/time-go-closed-back-audeze-lcd-xc/
Hifiman HE6SE
With the right (powerful) solid-state or tube headphone amplifier, the Hifiman HE6SE absolutely impresses. It's a neutral reference at its very best and if you like technicalities, you'll be in heaven for sure. And it gets even better, if you already own a good speaker amp, you can just hook it up to the speaker taps and enjoy it like that. The fact is though that you need to properly amp your HE6SE and even more, you have to make sure the synergy between the amp and headphone sits right. But do that and it will wow you. The original HE6 is an icon and the new HE6SE extends that certificate for another 10 years. If a linear, balanced and neutral tuning with a musical presentation is your thing, then you owe it to yourself to listen to the HE6SE, it will surprise you in a good way for sure. The HE6SE has left me with a big smile on my face every single time I listened to it. It's precise, a technical marvel and it does all that with a musical and engaging touch. How can you not love it?
Review: https://www.headfonia.com/hifiman-he6se-review/
HEDD Audio HEDDphone [Added 14/04/2020]
HEDD has managed to create a high-end headphone that brings freshness to the personal audio world. As a first headphone, this can seriously count, though they of course have a lot of experience already producing speakers. Forget about planar and dynamic drivers and their typical sound signature. The full range AMT drivers in the HEDDphone prove that there's room for diversification, and they bring you a really special, typical, high-end sound. While HEDD has managed to nail the "sound", it's hard to forget about the size and weight. Unfortunately, this might be a deal-breaker for many, but for those who put sound first, the HEDD Audio HEDDphone is an easy recommendation.
Review: https://www.headfonia.com/heddphone-review/ 
MrSpeakers Ether 2
It's been the first time for me that I got to listen to a MrSpeakers headphone on a truly extended period, and I have enjoyed it a lot. It's a headphone that's moderately easy to drive, but it sure likes to play with desktop gear. My preference goes to transistor amplifiers when it comes to pairing these cans, but a decent tube amplifier can unleash a musical and relaxing sound.
MrSpeakers has made a very nice headphone with the Ether 2, and it personally convinced me with the pitch black background, excellent imaging and resolution, coupled with a finely tuned balance across all frequencies.
It is light and very comfortable to wear for hours of listening fun, it stays secure on my rather small sized head and I can enjoy its sound without fatigue. What I am not very fond of though, are the earpads, which make me sweat and heat up my ears quite a bit.
It's a weird thing to say, but the Ether 2 is a wonderful headphone that I enjoy coming home to after a long and hard day at work. It makes me forget all the stress of the daily big city life.
Review: https://headfonia.com/review-mrspeakers-ether-2
Hifiman HE-1000 (Will be replaced by the HE-1000SE)
Hifiman's masterpiece impressed right from the beginning with its full-bodied sound and very high detail level. The HE-1000 has a great level of detail and its layering, depth, and width are exemplary. The HE-1000 produces (one of) the best bass I've had the pleasure to hear and the mids and treble are to die for. It's a very expensive headphone but the sound quality you get in return is very high.  Back in 2015 the HE-1000 already won the headphone of the year award on HFN and I still use it daily to listen to my favorite tunes. Last year Hifiman introduced the 2nd revision of this headphone with a more forward-sounding signature and even more clarity and precision. An amplifier of the same quality is of course recommended but you won't be disappointed with the end result. Top-class sound.
Review: https://headfonia.com/review-hifiman-he-1000-save-the-best-for-last
Rosson Audio Design RAD-0 [Added 03/03/2020]
The RAD-O is a high-end headphone for the music-lover and so far we love every bit of it. I do recommend to "use" it with a good amplifier as you'll be rewarded by getting it right. It really impresses in that case, delivering a great mix of technicalities and musicality. If you're in the market for a high-end orthodynamic headphone then the Rosson Audio RAD-0 certainly is one to put on your shortlist.
$2600 from Rosson Audio Design
Review: https://www.headfonia.com/rosson-audio-design-rad-0-review/
Focal Stellia [Added 02/02/2020]
The Stellia feels like the flagship for the person who's perhaps not quite the traditional hobbyist who's looking to add something to their collection and enjoy the nuances between different headphones. Rather, the Stellia feels like it's been created for someone who's a) able to afford it, and b) wants to go straight to the 'end-game' and own one pair of headphones for bragging rights that screams 'BEST' in every regard – more leather…more detail…more bass…more accessories…more everything.
But, at the end of the day, it's all about priorities. What 'sparks joy' for you? If it happens to be music, and you plan to listen to a lot of it with something that's exquisitely designed and manufactured, then what's stopping you? I can promise you unreservedly that the Focal Stellia is a 10/10 listen – there's nothing like it. If this gives you a little inspiration to work harder or deprioritize something else in your life that's not making you happy, then I'm pleased to have been of service.
Review: https://www.headfonia.com/focal-stellia-review/
Abyss Diana Phi
With the Diana Phi, Abyss has brought some of the performance of the 1266 Phi to a lower-cost model. It's undeniable that almost 4000$ aren't cheap, but the return you get from this headphone is unlike any I've heard before. It offers you incredible speed, accuracy, and resolution in a well-organized stage and a sound that never fails to amaze me.
It might not be the most ergonomic headphone in the market, but I'll be damned if this isn't one of the absolute best headphones I have heard to date. It's beautifully resolving, not missing a single beep and it's impressively fast and accurate. All those aspects I consider the Abyss to lead in the current market. The Diana Phi takes listening levels from a small headphone to the next stage and competes against the best of the best.
Review: https://headfonia.com/abyss-diana-phi-review/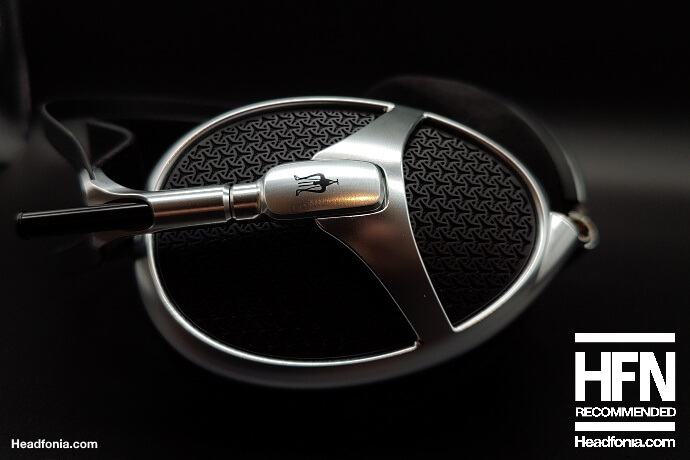 Meze Audio ELITE [Added 01/09/2021]
When the original Empyrean was released back in 2018, we were thrilled just like many headphone enthusiasts out there. The Empyrean even won our 2018 Best Headphone award in the Price no object category. Now 3 years later Meze is back with a new flagship headphone. Meze together with Rinaro built new drivers from the ground up, and that resulted in a more balanced, faster, more precise and cleaner sounding headphone. The clarity of the ELITE is really nice and it does complex and fast passages in a better way. The Empyrean is still good, but the ELITE is a technically stronger headphone. At the same time you can rest assured that there still is plenty of body, bass and fun in general. While it actually is a new headphone, I can see why it would be a higher end or dare I say improved Empyrean for many out there.
As said, I'm lucky to have both headphones here with me and I've been switching between both a lot. If I have to decide now which one suits my tastes best, it would be the ELITE. But that of course could be different for you. Does this new ELITE mean that you have to upgrade from your Empyrean right away? No, it does not. If you like the way the Empyrean presents your favorite tunes, then stick to it. If you feel your Empyrean could be even better in a technical way as described in this review, then yes, try it!
The ELITE, also for us, still is very new. I will be spending a lot more time with the ELITE over the next few weeks and months. If I feel the need to tell more about it or if I feel my opinion on something has changed, I will for sure add that to this article or do a follow-up article on the ELITE. For now this is it. Let us know in the comments section what you're still dying to find out about the new ELITE, and we'll try to help you out.
Review: https://www.headfonia.com/review-meze-audio-empyrean-elite/
Hifiman HE-R10P [Added 25/05/2021]
The Hifiman HE-R10P is a high end headphone with a corresponding price tag but the sound quality you get in return is exceptional for a closed back headphone.
The Audeze LCD-XC has been my favorite closed back headphone for a long time, but the number one spot has now been taken by the HE-R10P.
If you need the comfort of a closed back headphone and you want it to sound as close as possible to an open back type one, then the Hifiman HE-R10P is the 1st headphone you should look at. An excellent technical performance, a high level of musicality and a lovely design. What's not to like?