The Meze Audio ELITE is Meze's new Flagship open back headphone, selling for $/€4000 USD/Euro.
Disclaimer: The Meze Audio ELITE was sent directly  from Meze Audio for the purpose of this review and product launch..
Meze Audio
The Romanian company no longer really needs an introduction. Meze Audio has become famous and big over the last few years, their recipe for success? Top quality sound, perfect build quality and gear in all product ranges. If you haven't heard about them then you really have to read up on or "old" reviews or you can just read their "About us" on their website, right here.
The Meze Audio units have won awards all over the world and that really doesn't come as any surprise, as everyone seems to love the Meze creations. I've had the pleasure to listen to many of their units and there really isn't a single one I don't like. On top of that the Meze team is incredible. They are always friendly, they know what they're talking about and they're just really nice people to hang out with during and after the shows. To me it's one of the nicest companies in audio and I'm sure many will agree with me.
We have reviewed many of Meze's products here on Headfonia, and you can find all of those reviews here: https://www.headfonia.com/?s=meze
In today's article we'll be reviewing the brand new Meze Audio ELITE. It's Meze's new open back headphone flagship and it's being launched today, September 1st 2021.
Empyrean
The last few days more and more rumors have been popping up about the ELITE and many of you were thinking the ELITE was a closed back headphone. But that's not he case at all. The ELITE is a brand new open back headphone, and it was a very well-kept secret.
We've had the pleasure to play with the new Meze Audio ELITE for several weeks now and I have to say it's been nothing but exciting. The ELITE still carries the "Empyrean" name and it basically is a different, higher end version of the award winning "normal" Empyrean. To fully understand this review, it's rather important that you know all about the original Empyrean and we suggest to read up on that one first:
ELITE
The Meze Audio ELITE's dedicated web page can be found here: https://mezeaudio.com/products/elite
Be warned: in this article a fair bit of content will be focused on the driver technology and the design. If you don't really care about the technical stuff, we'll give you a short recap of what the new Meze Audio ELITE is all about.
The new ELITE has a new, re-tuned driver, made in collaboration with our partners from Rinaro Isodynamics. The new driver behind ELITE features Parus®, an innovative low mass acoustic diaphragm. The ELITE comes with newly developed hybrid ear pads, a leather-Alcantara mix
and an aluminum frame, painstakingly made in a lengthy CNC process that takes over 20 hours.
With ELITE, we've created something that transcends all barriers of headphone design and engineering and moves to a new, artistic, graceful level. Following in the footsteps of a successful partnership, together with Rinaro Isodynamics we managed to exceed our expectations once again and create something for the ages. It's not mass production; it's the craftsmanship that sparks the magic and wonder in ELITE, what makes it exciting, and these are values that we choose over any shortcuts.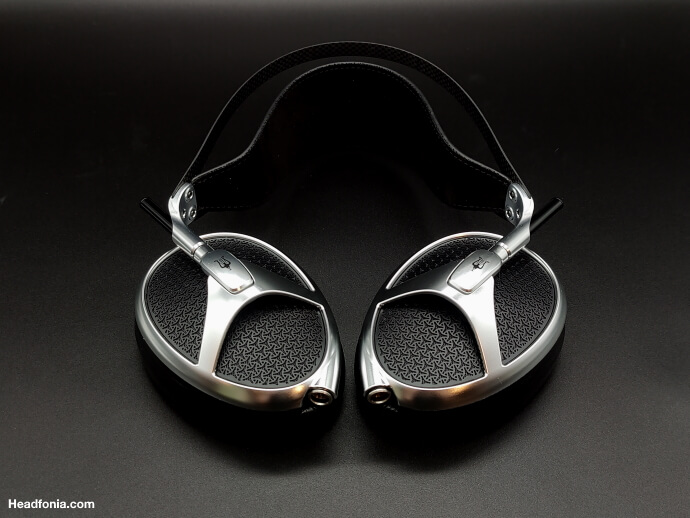 Rinaro
As with the original Empyrean, the driver was designed together with Rinaro.
Rinaro originated in the USSR (today's Ukraine) during the Cold War as part of a state-funded acoustic technology research program. With government backing and access to advanced testing facilities, the team was able to focus all of its efforts on planar magnetics. A field they have continued to innovate in for the last 30 years, since the collapse of the USSR. In the last decade, Rinaro has expanded their capabilities and capacity with the development of state-of-the-art R&D and manufacturing facilities in Ukraine and Poland. The new facilities have been a driving force in the creation of the revolutionary Isodynamic Hybrid Array technology found in Meze Empyrean and ELITE headphones. 
Meze Audio and Rinaro Isodynamics continue their collaboration for the release of the new ELITE Isodynamic Hybrid Array headphone. Combining the outstanding mechanical design and ergonomics from Meze Audio with the signature technology and acoustic engineering of Rinaro, ELITE is here to set a new standard in top of the line headphone performance. 
Let's find out more about this fresh driver! 
New Driver – PARUS®
With a custom, newly designed driver, the ELITE according to Meze, is the result of 3 years of research and development. The goal was to create a powerful, lifelike, and immersive experience
that awakens the senses of the listener.
Key features of the new driver:
Ultra-low distortion: Total harmonic distortion (THD) measures under 0.05% in the whole frequency range.
Lightweight: 75g combined driver weight designed to create a headphone that offers prolonged listening sessions.
Ultra-high resolution audio: Upper frequency limit of audio reproduction is 112,000 Hz.
Rinaro PARUS® diaphragm: An innovative low mass acoustic diaphragm constructed on an ultra-thin biaxially oriented semi-crystalline film.
Easy to drive: [email protected]/1kHz; 32Ω. Can be driven by almost any source without the
need for amplification. (We'll get into that statement later in this article)
Patented Isodynamic Hybrid Array Technology
One of the most sophisticated and advanced planar magnetic technologies in the world. The MZ3SE driver builds on the pioneering technology of the flagship MZ3 driver found in the Empyrean headphone. The innovative Isodynamic Hybrid Array technology delivers a more selective
acoustic performance to the various areas within the structure of the ear. Advances in diaphragm materials have opened the doors to even higher resolution and accuracy of the sound reproduction, setting a new benchmark in headphone design.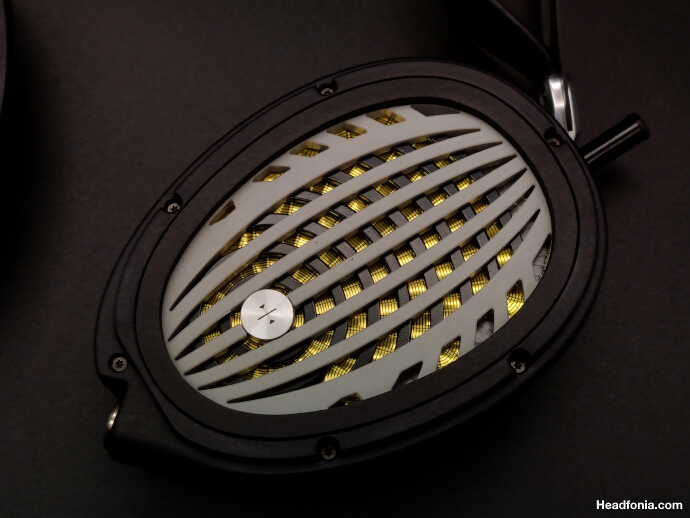 The new driver behind ELITE features Rinaro Parus®, an innovative low mass acoustic diaphragm built on an ultra-thin biaxially oriented semi-crystalline polymer film. This, combined with the signature Isodynamic Hybrid Array Driver technology, allows sound waves to be targeted with more accuracy around the shape of the ear, producing natural sound transparency and a wide, articulate soundstage. The polymer is produced with bespoke sequential biaxial lengthening technology, a process that involves stretching the polymer in transverse directions at elevated temperatures to improve structural performance.
This results in a complex semi-crystalline micro-structure developing in the material, which exhibits remarkable strength, stiffness, and stability, combined with an extremely low acoustic mass.
If you're not fully satisfied with what we've shared here, there's more to discover about it on Meze Audio's website.
The Meze Audio ELITE article continues on the next page. Click here or use the jumps below.
Page 1: Meze, Rinaro, Empyrean, ELITE, Driver.
Page 2: Pads, Technical specs, Driver specs, The Box, Accessories & Price, Design, build quality & comfort.
Page 3: Cable, Sound, Vs Empyrean
Page 4: Comparisons, Sources/Amplification
Page 5: Sources/Amplification, Conclusion