The HiBy R8 DAP is a fuller sounding DAP with more bass and body presence and that's immediately audible in the ELITE. You get bigger bass, fuller mids and a softer smoother kind of presentation. The detail level however is very good and the extension, vocals and musicality level are very high. If you like a bit more bass and body, the R8 & ELITE combo will please your ears. Getting volume out of the ELITE is no problem here either and I don't have the feeling here the ELITE could use more power.
With the Luxury & Precision LP6, you get a very high level of detail and precision. At the same time you get a more neutral amount of bass and body, and the delivery is smooth and musical. The LP6 is ridiculously powerful, but it's not needed in any way to make the ELITE sound nothing less than spectacular. It's an incredible combo with a very high level of sound for a portable setup.
Conclusion
When the original Empyrean was released back in 2018, we were thrilled just like many headphone enthusiasts out there. The Empyrean even won our 2018 Best Headphone award in the Price no object category.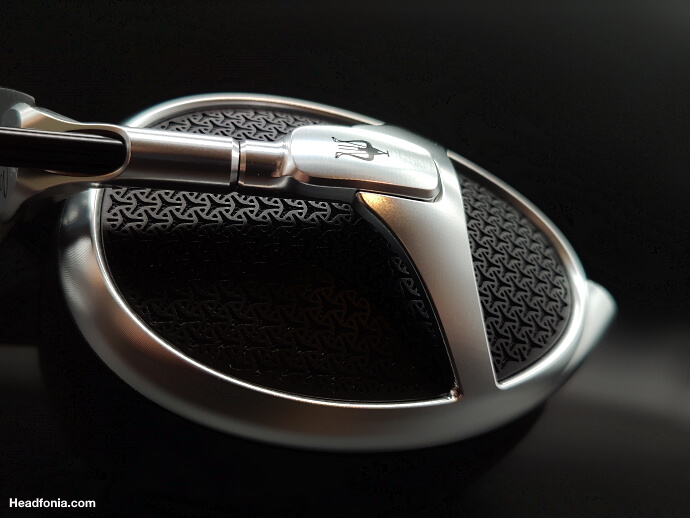 Now 3 years later Meze is back with a new flagship headphone. Meze together with Rinaro built new drivers from the ground up, and that resulted in a more balanced, faster, more precise and cleaner sounding headphone. The clarity of the ELITE is really nice and it does complex and fast passages in a better way. The Empyrean is still good, but the ELITE is a technically stronger headphone. At the same time you can rest assured that there still is plenty of body, bass and fun in general. While it actually is a new headphone, I can see why it would be a higher end or dare I say improved Empyrean for many out there.
As said, I'm lucky to have both headphones here with me and I've been switching between both a lot. If I have to decide now which one suits my tastes best, it would be the ELITE. But that of course could be different for you. Does this new ELITE mean that you have to upgrade from your Empyrean right away? No, it does not. If you like the way the Empyrean presents your favorite tunes, then stick to it. If you feel your Empyrean could be even better in a technical way as described in this review, then yes, try it!
The ELITE, also for us, still is very new. I will be spending a lot more time with the ELITE over the next few weeks and months. If I feel the need to tell more about it or if I feel my opinion on something has changed, I will for sure add that to this article or do a follow-up article on the ELITE. For now this is it. Let us know in the comments section what you're still dying to find out about the new ELITE, and we'll try to help you out.
The ELITE replaces the Empyrean on our recommended buy list. Not because the Empyrean isn't good anymore, but because it is a better headphone from a tech point of view.
Page 1: Meze, Rinaro, Empyrean, ELITE, Driver.
Page 2: Pads, Technical specs, Driver specs, The Box, Accessories & Price, Design, build quality & comfort.
Page 3: Cable, Sound, Vs Empyrean
Page 4: Comparisons, Sources/Amplification
Page 5: Sources/Amplification, Conclusion